For almost 40 years, Andersons Belts have specialised in hand-making a range of meticulously-crafted men's belts at the Andersons Belts studios in Parma, northern Italy.
The woven belt is a speciality of the house at Andersons Belts. Each one is hand-braided using techniques perfected over the decades since founder Carlo Valenti decided to call his company Andersons Belts, because his favourite hats and suits came from English tailor Anderson and Sheppard.
Today, every belt that Andersons Belts release is proudly made by 50 employees drawn from the city's renowned Parma leather artisans.
Our pick of Andersons Belts for SS15: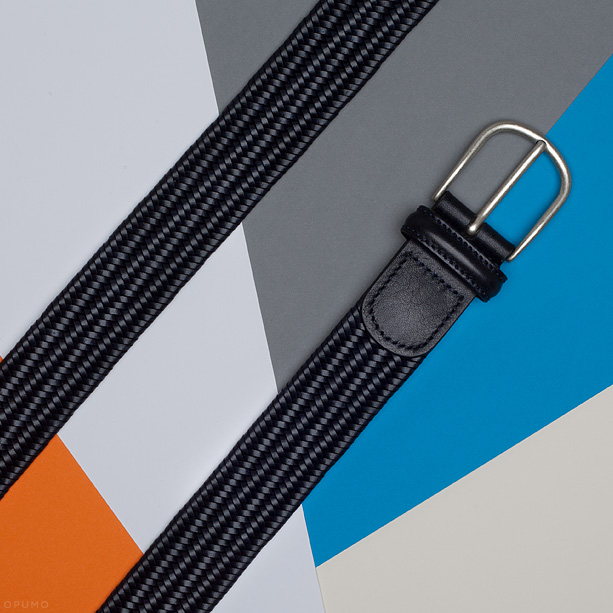 Navy Elasticated Woven Leather Belt
Hand-braided in fine Italian leather and finished with a chrome-tone buckle and leather detailing, this deep navy Italian leather belt is the ideal choice to offset the khaki of your chinos this summer. For perfect fit,Andersons Belts have developed a sturdy elasticated centre. We advise on this - and all Andersons Belts - going up two to four inches on you waist size.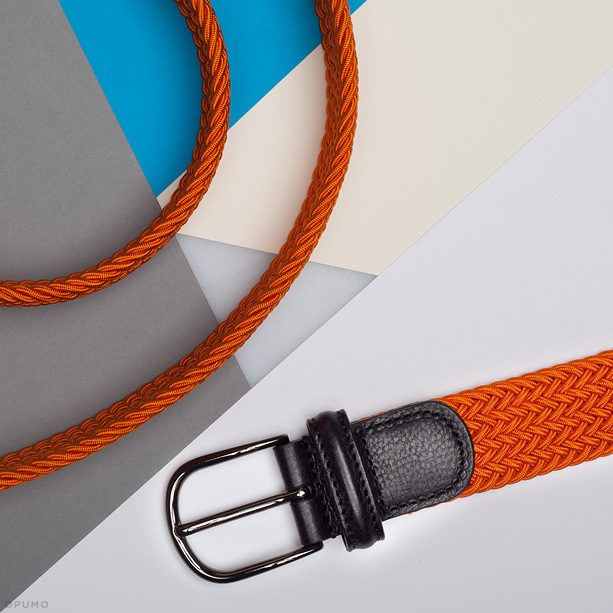 Bold yet sophisticated in on-trend orange, this woven belt's citrus tones contrast with supple Italian black leather detailing and a solid dark brass buckle. Elasticated in the Andersons Belts tradition, and ready to sharpen up your dark jeans, this belt offers a highly individual style.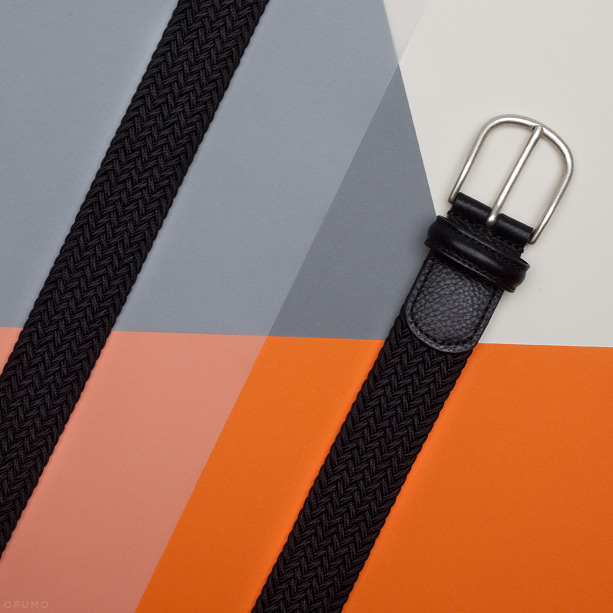 A perfect black belt is a classic essential, and the artisans at Andersons have painstakingly produced this Italian black elasticated woven belt for your wardrobe. The belt is likely instantly to become part of your core look, whether worn casually or to dress a business suit. This elegant belt features elastication for perfect fit, a feature that Anderson's have made their own. Detailing is in black leather, and like allAndersons Belts, presentation is in a stylish branded box.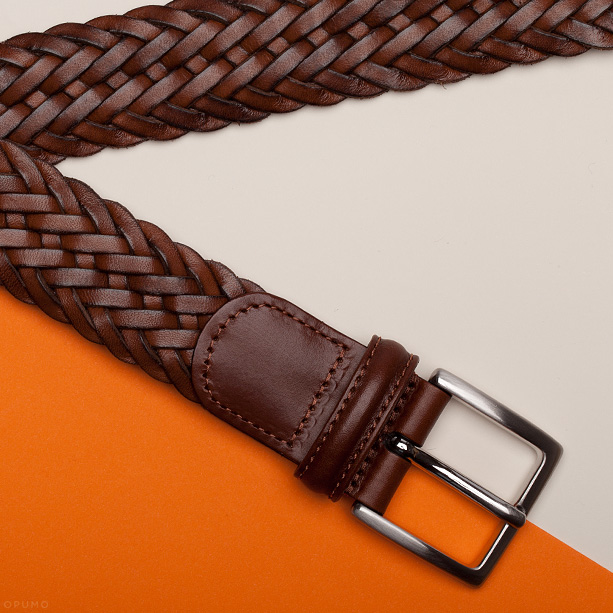 New for SS15, and hand-braided in Italian calf, this is a fine wardrobe essential crafted in Parma. The smartly squared buckle is in matte sold brass and is designed to provide subtle contrast to the supple leather of the belt. The quality of the leather means that the belt is likely to become better and better the longer it's part of your life.
All of these belts are available here at Opumo.
Shop all Northern belts at OPUMO.