The Ducati Scrambler is already a formidable machine. Not formidable enough, though, for the stripped-back specialists at Anvil, whose workshop in northern Italy takes motorcycling back to the bare essentials.
Ducati designed their Scrambler to be swift both on-road and off. The Anvil Quattrocento however is no road bike, but designed for the dirt track alone. That has meant removing everything that speaks of creature comforts. Stand by for an extraordinary ride.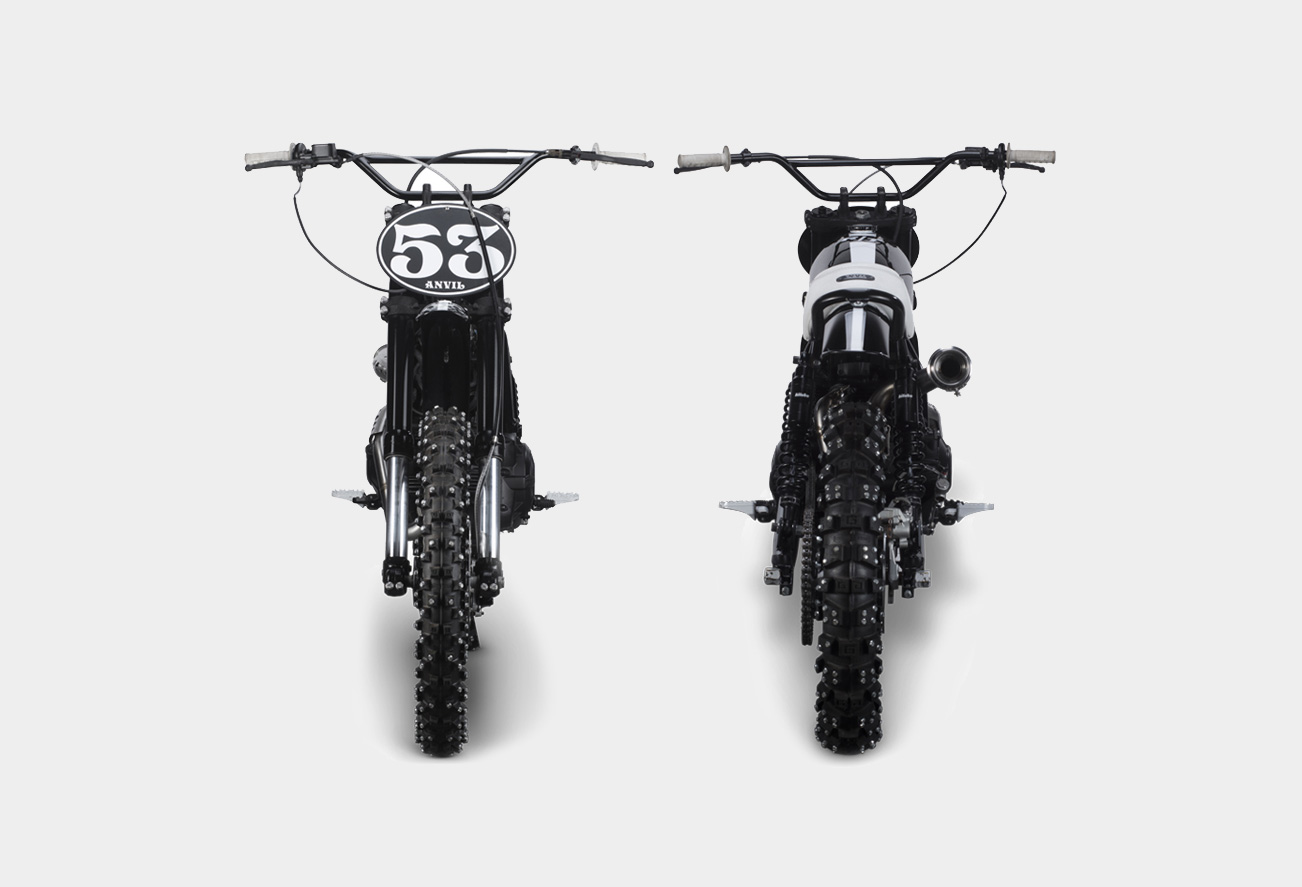 Gone are the head and tail lamps and other fripperies such as indicators. The instrument binnacle is gone too. A smaller tank is fitted, with an eye to providing just enough fuel for a race. The finish everywhere is matt or gloss black, with the deliberately incongruous exception of a bespoke white leather saddle. Italian style shows its face.
A new exhaust system exits above the rear wheel. All superfluous plastic fairing has been dispensed with. Brakes are ventilated discs front and rear, smaller than standard to save weight. Black spoked wheels carry knobbly off-road tyres. Fit for action.
Anvil Motorcycles like to say they reflect the "simple and genuine" spirit of the 1970s. The achingly functional Quattrocento is all the better for that.