Ingenious interventions have transformed the Effegi House, a tiny residence situated in a traditional Tuscan village, into a highly contemporary sanctuary away from everyday life. Architects Archiplan Studio have made small but telling changes to create an unlikely sense of spaciousness.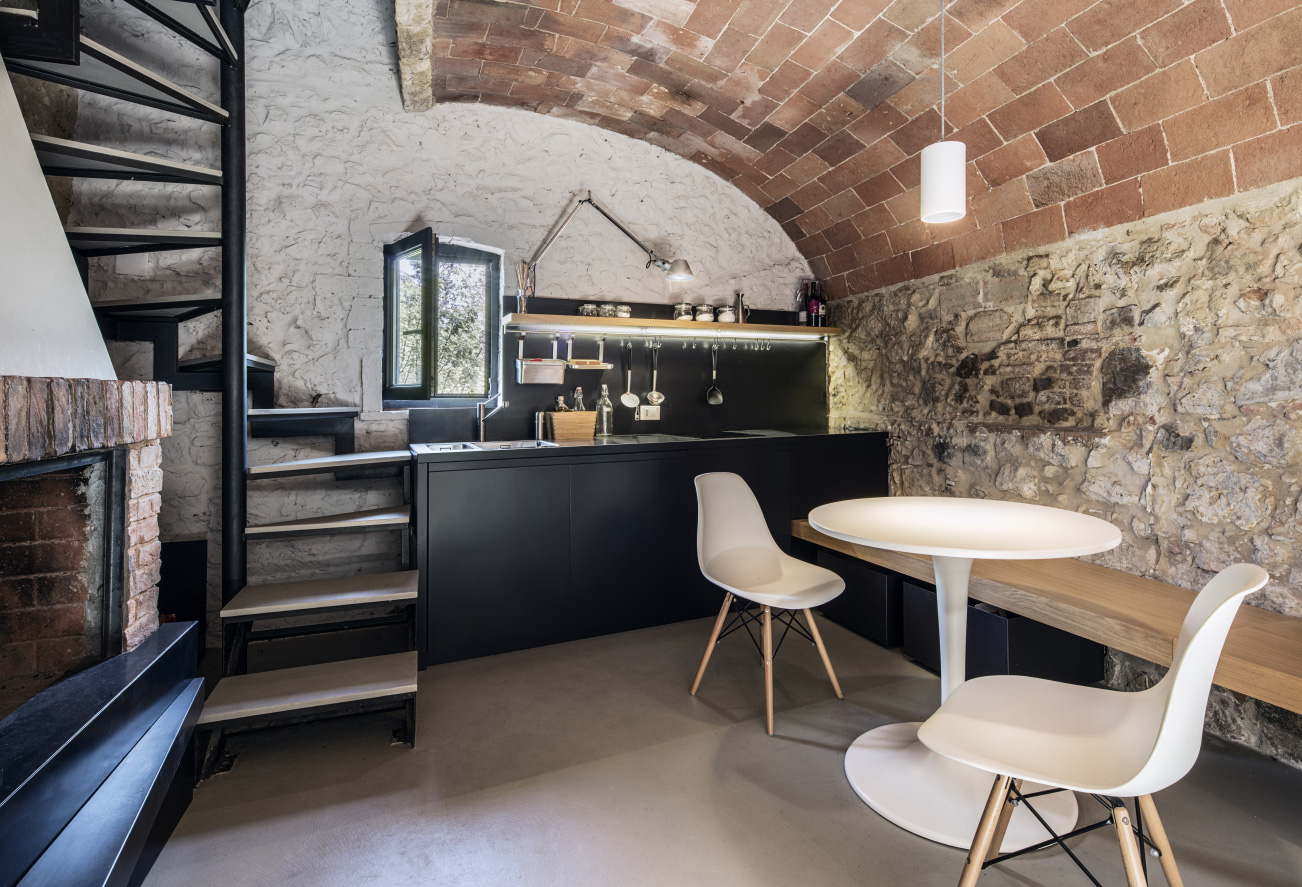 You'd hardly notice the knowingly rusted steel gate that gives access to the Effegi House on a narrow road in the tranquil Tuscan village of Trequanda. That's the way the architects have planned it. The gate is characteristic of their approach: bold, yet respectful of this historic building and its surroundings.
A split level deck takes care of the difference in height between the street and the home's entrance, under a bricked arch. Inside, a built-in day bed, designed at an angle to accommodate the living area's asymmetrical dimensions, adjoins the fireplace. Simple black panels define a kitchen area.
Upstairs a sculptural sink provides a point of interest in the bedroom. A sliding wardrobe door reveals both a shower and a toilet. Everywhere, brick is left exposed, celebrating the building's age and its materials.
What's striking about this renovation is the ease with which the new co-exists with the old. A subtle triumph.