On one level, it's an oak cabin. On another, it's what the designers call "a total artwork". The Oak Cabin Refuge is the work of Corpus Studio of Paris. Their idea is that when you walk in, you'll be totally immersed in a singular idea of a rural retreat where every detail counts.
Five inter-connected modular cabins form The Oak Cabin Refuge. Each one can be isolated from the others, so that if you're in one area, you'll feel you're in a single small cabin, rather than a larger whole. Pivoting windows and skylights high in the pitched roof ensure maximum light.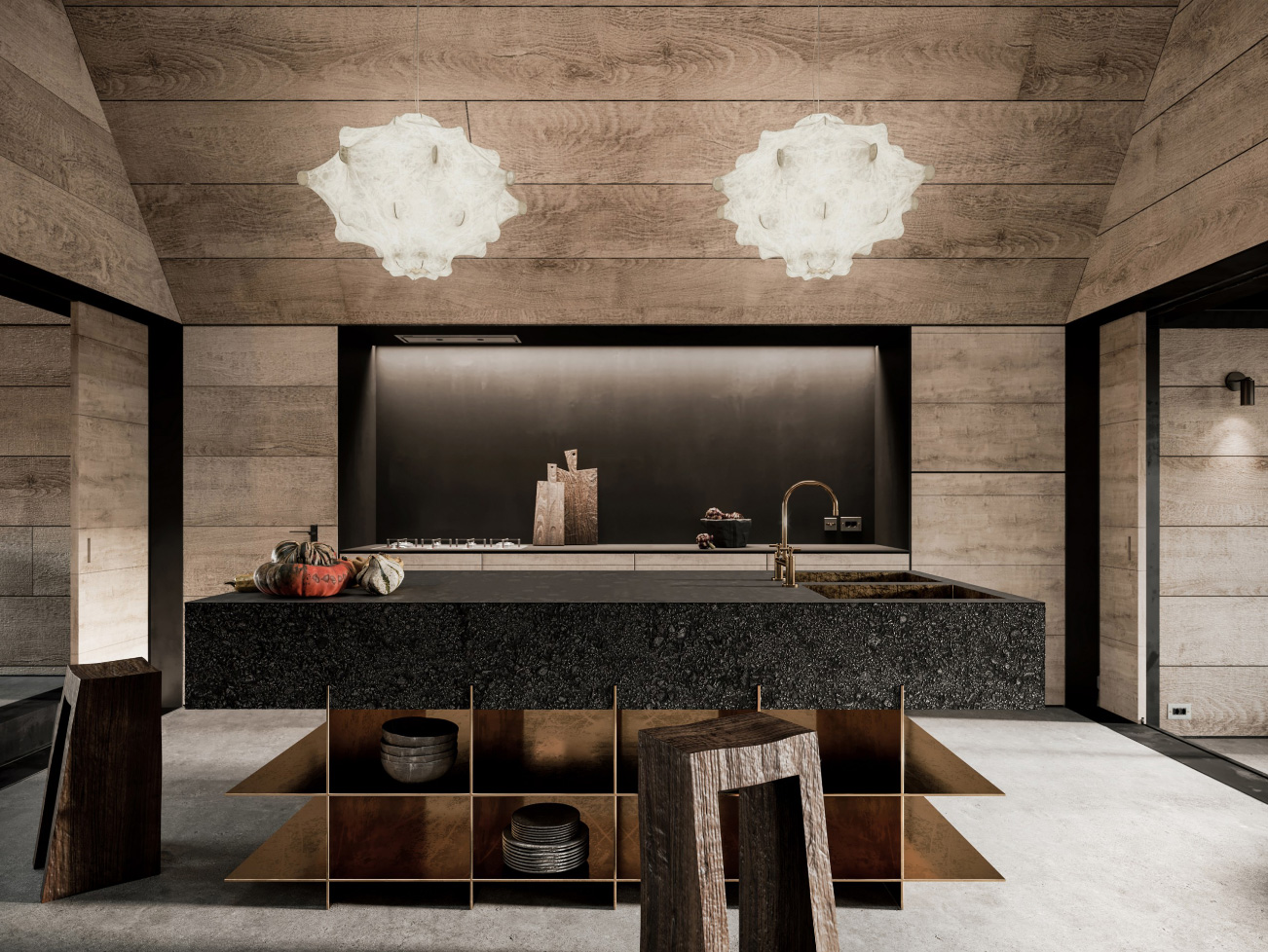 Finishes alternate between rough and smooth, hard and soft, new and old. The broad timbers of the walls contrast with the polished concrete floors. The highly contemporary minimalist kitchen features a free-standing marble island floating above copper shelving. A fire pit set in a central space has a ceramic canopy designed to resemble a tree trunk.
The project's philosophy draws on ideas from designers in Austria early last century and from the Bauhaus. The Oak Cabin Refuge is at once intriguing and absorbing. We await our invitation.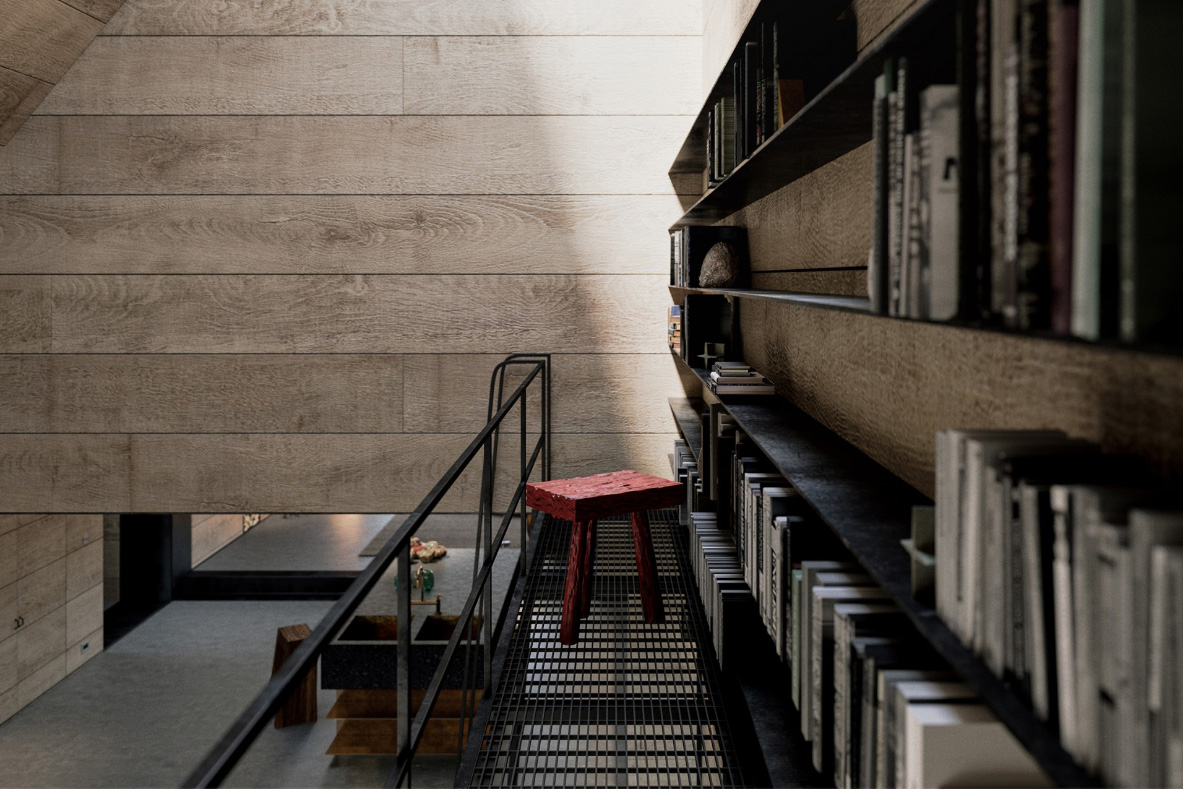 Photos: Corpus Studio
In other architectural news, check out Cohesion Studio's spectacular 'Folly' Airbnb experience in the Joshua Tree National Park in Southern California.