TALLER DEA's La Pancha House had one main goal, to revitalise a family-owned plot of land in Mexico City by building a contemporary home that recognises and preserves the conceptualisation of the site - an idea which had been imagined for so long.
'La Pancha' is the name by which this very sloped site in the south of the city is known. Belonging to the family for more than 100 years, the land forms the inspiration behind this small house. The land informed the majority of the design decisions; defining the placement of the house. Including the terrain that was sculpted to create a series of relational spaces, such as terraces, courtyards and lookout zones.
Although it looks sculpturally simple, the layout and the construction is incredibly intricate. The ground floor and the first floor respond to two distinct but complimentary logistics; below, the construction cuts in and aligns with the terrain while, above, it slides out from the base, creating special breakout spaces and balconies.
The raw materiality of the house is the result of the same negotiation with the land; the resources available dictated that the project was completed almost in the style of a DIY construction – an idea of handcrafted architecture that uses stone, earth and trees taken from its surroundings.
Photography by Zaickz Moz & Moritz Bernoully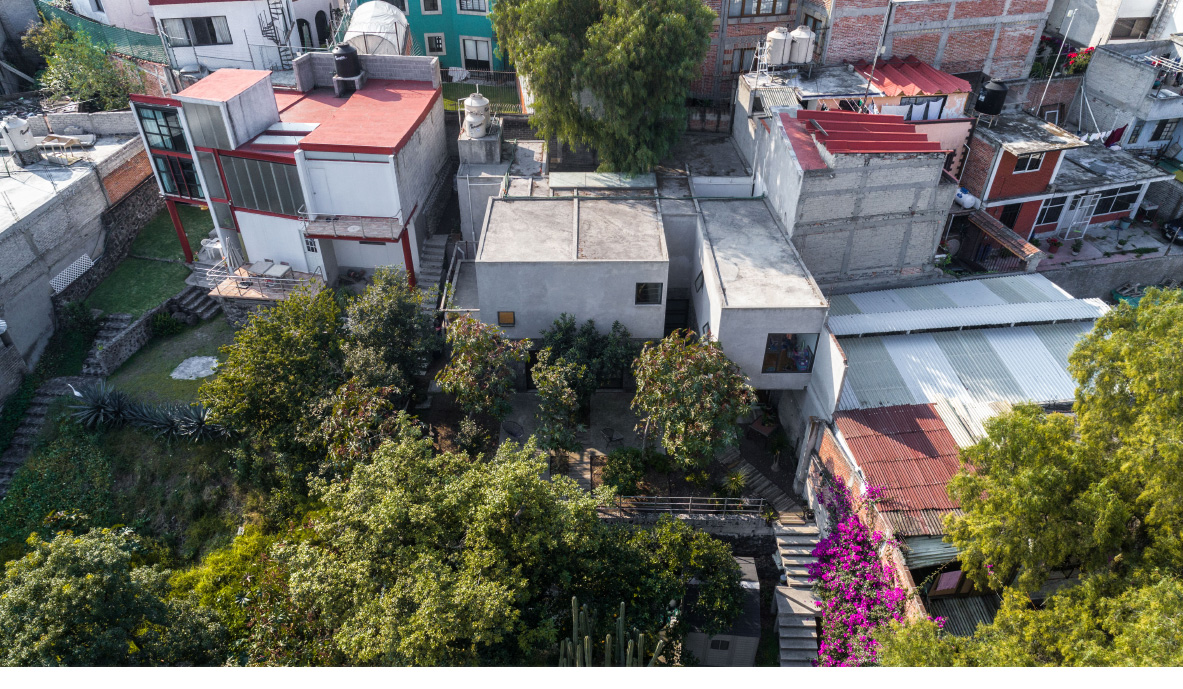 In the mood for even more of the world's finest architecture? Then you're going to want to see Strom Architects' plans for this seaside retreat on the Isle of Wight.