The full name as aficionados will tell you is A Bathing Ape, now known to all and sundry in the street fashion world as BAPE. This cult label began in Tokyo in 1993 with the mission of bringing the cutting edge of Japanese fashion to the world. In that aim, it's more than far to say, BAPE has succeeded. Each drop of sneakers, in particular, sells out and there's high demand, too, for boldly-styled shirts, t-shirts and jackets. 
BAPE was founded by former pop star and DJ Tomoaki Nagao. Nigo, as he's universally known, started with small collections of t-shirts and hoodies at his Nowhere store in Tokyo, referencing his favourite film 'Planet of the Apes' when it came to naming his clothing brand. Underground popularity became worldwide cult status with the first BAPE sneakers, released in 2002. Collaborations with — among many others — Comme des Garçons, Stüssy, Timberland and Supreme have followed. Among global BAPE boutiques is a flagship store in Kyoto incorporating an arts and performance space.
If you're looking to add some BAPE to your wardrobe, you're going to want to find your perfect size first. Scroll on for our helpful guide to BAPE sizing, including key things to consider, plus a selection of size charts for clothing and footwear.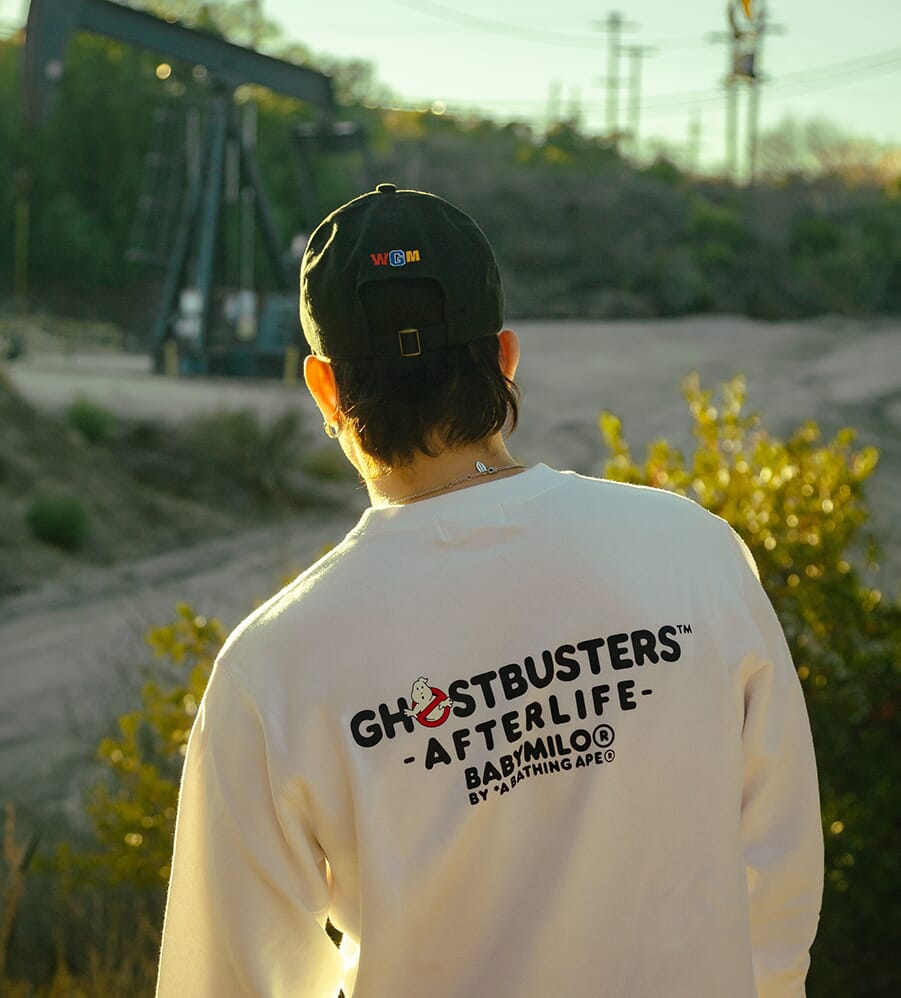 BAPE sizing notes
BAPE's sizing is generally true to size, but sometimes runs small, particularly the sweatshirts and outerwear. We would suggest sizing up if you want a more comfortable fit and relaxed look, or if you have a broad build.
BAPE trousers and sweatpants are usually true to size, so take your normal size.
To find your perfect fit, take your measurements and use the charts below.
BAPE's sought-after sneakers are constructed to US sizing, so make sure to check your size and convert it accordingly.
If you have wider feet, consider going up half a size for extra room.
If in any doubt, order two of the same BAPE piece to compare and contrast sizing in the comfort of your home. Refunds or exchanges are free for up to 14 days.
BAPE size chart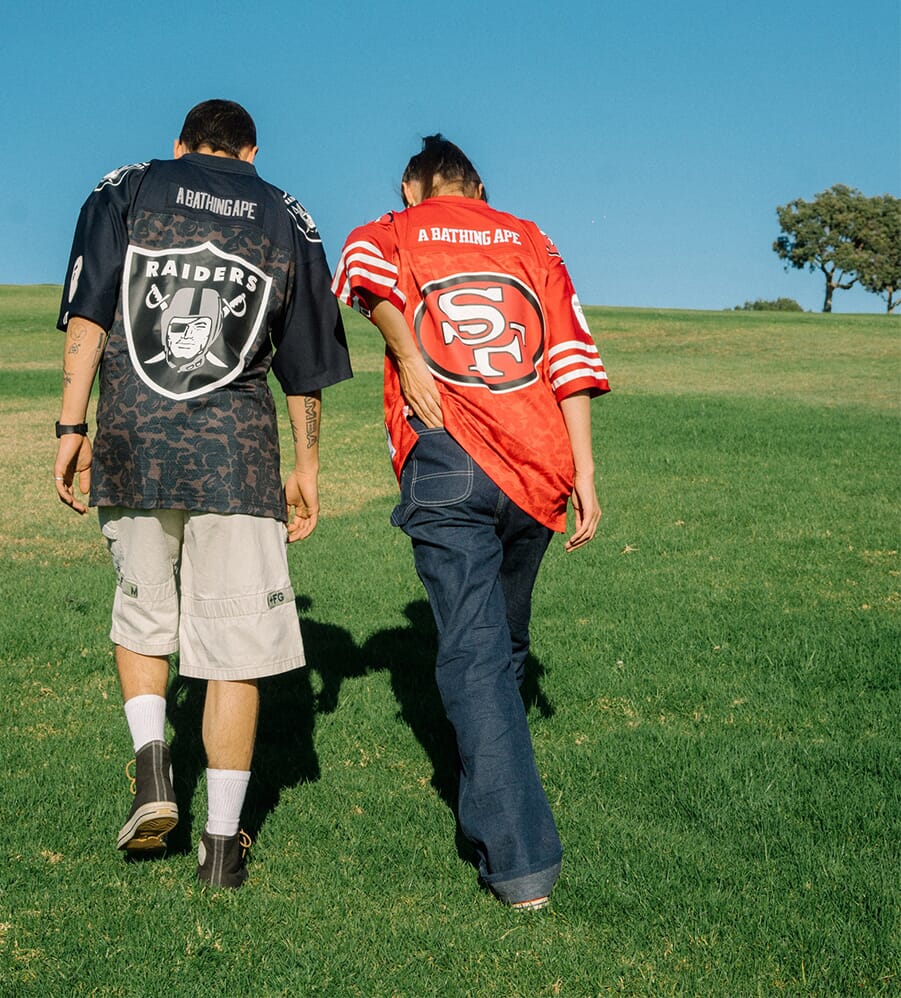 Men's clothing
Measurements in cm
| | | | | | |
| --- | --- | --- | --- | --- | --- |
| | S | M | L | XL | XXL |
| Height | 155-165 | 165-175 | 175-185 | 185-195 | 195-205 |
| Chest | 80-88 | 88-96 | 96-104 | 104-112 | 112-120 |
| Waist | 75-80 | 80-85 | 85-90 | 90-95 | 95-100 |
| Hips | 90-95 | 95-100 | 100-105 | 105-110 | 110-115 |
Men's sneakers
| | | | |
| --- | --- | --- | --- |
| US | UK | EU | Japan |
| 7 | 6 | 40 | 25 |
| 7.5 | 6.5 | 40.5 | 25.5 |
| 8 | 7 | 41 | 26 |
| 8.5 | 7.5 | 42 | 26.5 |
| 9 | 8 | 42.5 | 27 |
| 9.5 | 8.5 | 43 | 27.5 |
| 10 | 9 | 44 | 28 |
| 10.5 | 9.5 | 44.5 | 28.5 |
| 11 | 10 | 45 | 29 |
| 11.5 | 10.5 | 45.5 | 29.5 |
| 12 | 11 | 46 | 30 |
| 13 | 11.5 | 47.5 | 31 |
Women's clothing
Measurements in cm
| | | | |
| --- | --- | --- | --- |
| | XXS | XS | S |
| Height | 152-157 | 155-162 | 160-166 |
| Bust | 72-80 | 79-87 | 86-94 |
| Waist | 58-64 | 64-71 | 69-77 |
| Hip | 83-89 | 87-93 | 91-97 |
Women's sneakers
| | | | |
| --- | --- | --- | --- |
| US | UK | EU | Japan |
| 5 | 4.5 | 37.5 | 23 |
| 5.5 | 5 | 38 | 23.5 |
| 6 | 5.5 | 38.5 | 24 |
| 6.5 | 6 | 39 | 24.5 |
Discover why you need a pair of minimalist trainers
---
---