When your starting point is a landmark piece of modernism, take care. Barcelona architects Mesura have done more than that with this thorough interior redesign of part of a substantial family home, known as Can Limona. They've enhanced and updated the home while respecting the building's heritage.
Can Limona is a sprawling 18th-century property that was first transformed into a piece of pioneering Spanish modernism in the early 1900s. Subsequent renovations built on the theme, piecemeal. Mesura's job was to transform the ground floor to meet the needs of a family and to create an impressive new master bedroom.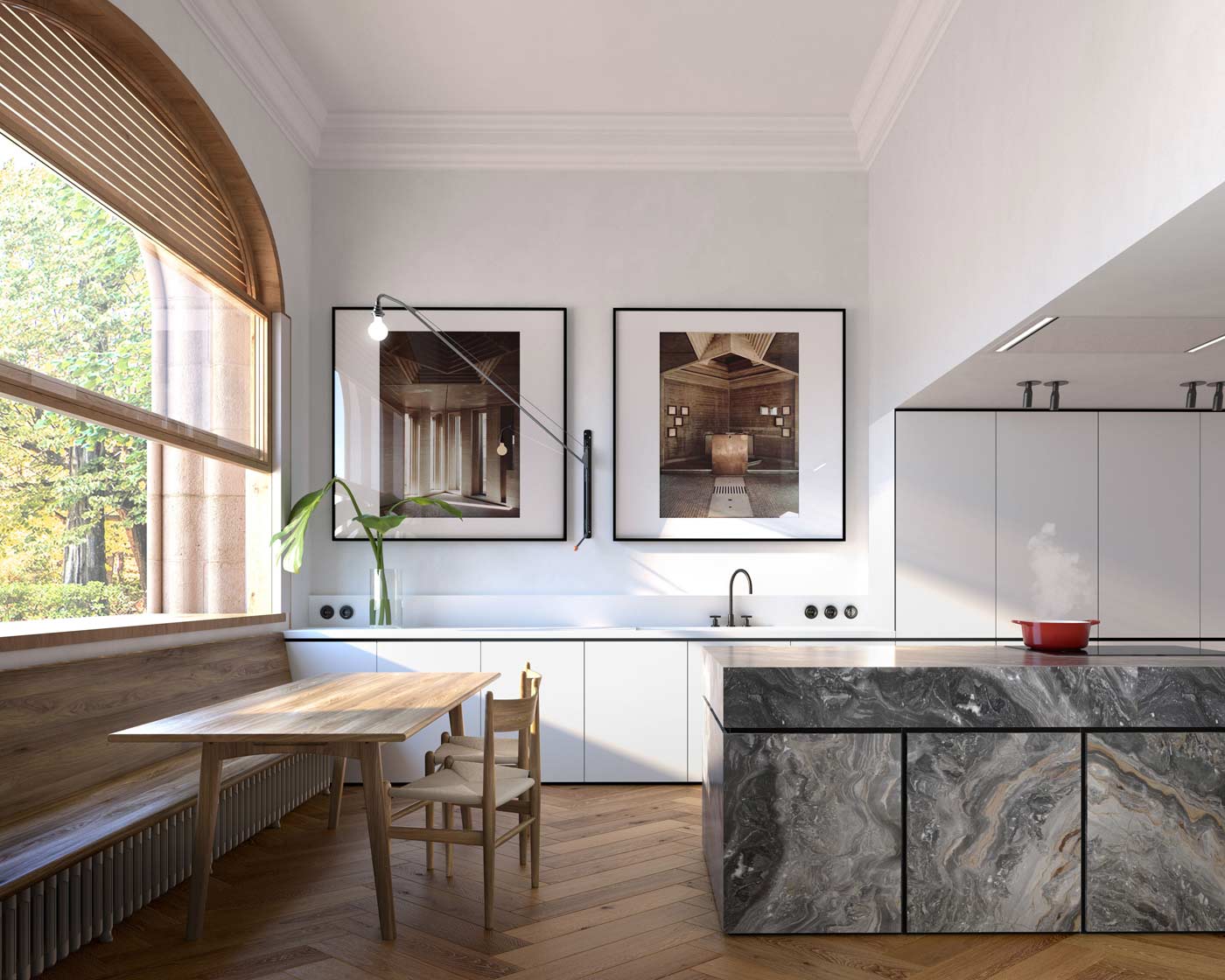 A built-in low wooden bench in the kitchen exemplifies the approach to interior furnishings. In keeping with the Modernist heritage of Can Limona, there's little here that's not absolutely essential. The marble to the kitchen island is more than a flourish: it's a celebration of materials.
Wood and traditional tiled flooring throughout this meticulous restoration perform the same function. Just like the marble, the flooring honours its materials. There's no concealment here. This house reveals itself in every detail and in so doing exudes an air of calm and contentment.
Wood panelling conceals swing doors in a low key main living area. When opened, a piano is revealed in its own darkened enclave. A further sliding door divides the open plan spaces when necessary.
This is an interior redesign at is most ingenious. Can Limona surprises and delights at every turn.