Designed by BICA Arquitectos, Belas Clube de Campo House is one of Portugal's most desirable spaces. The unfurnished development benefits from being empty; the sweeping, unorthodox shapes of the property react with the natural light that floods the vast area.
At 11840 sq.ft., this plot was calling for an ambitious design, and BICA Arquitectos have fulfilled the request. Overlooking the Sintra mountain range with the sea in the distance, the glazed facade of Belas Clube de Campo House is essential, affording wide vistas of the stunning environment.
Despite the property's decidedly modern aesthetic, it has unseen connections to its ancient surroundings. The underground floor is dominated by limestone, the same limestone that was displaced during the excavation, which forms a strong foundation for the glazed ground floor that opens to the large terrace, swimming pool, lounge areas and open fire.
Contrasting with the open ground floor, the solid concrete volume of the first floor characterises the property from the exterior, ushering in the concept of strong geometry which continues inside.
The highlight of the property, in our opinion, is the gracefully curved staircase that falls from the first floor to the ground floor. In keeping with the white concrete exterior, the material seems to soften in comparison to the hard angles of the exterior. The curvature of the surfaces inside the property interact with the light siphoned in through the extensive glazing, further connecting the modern space to nature in unexpected ways.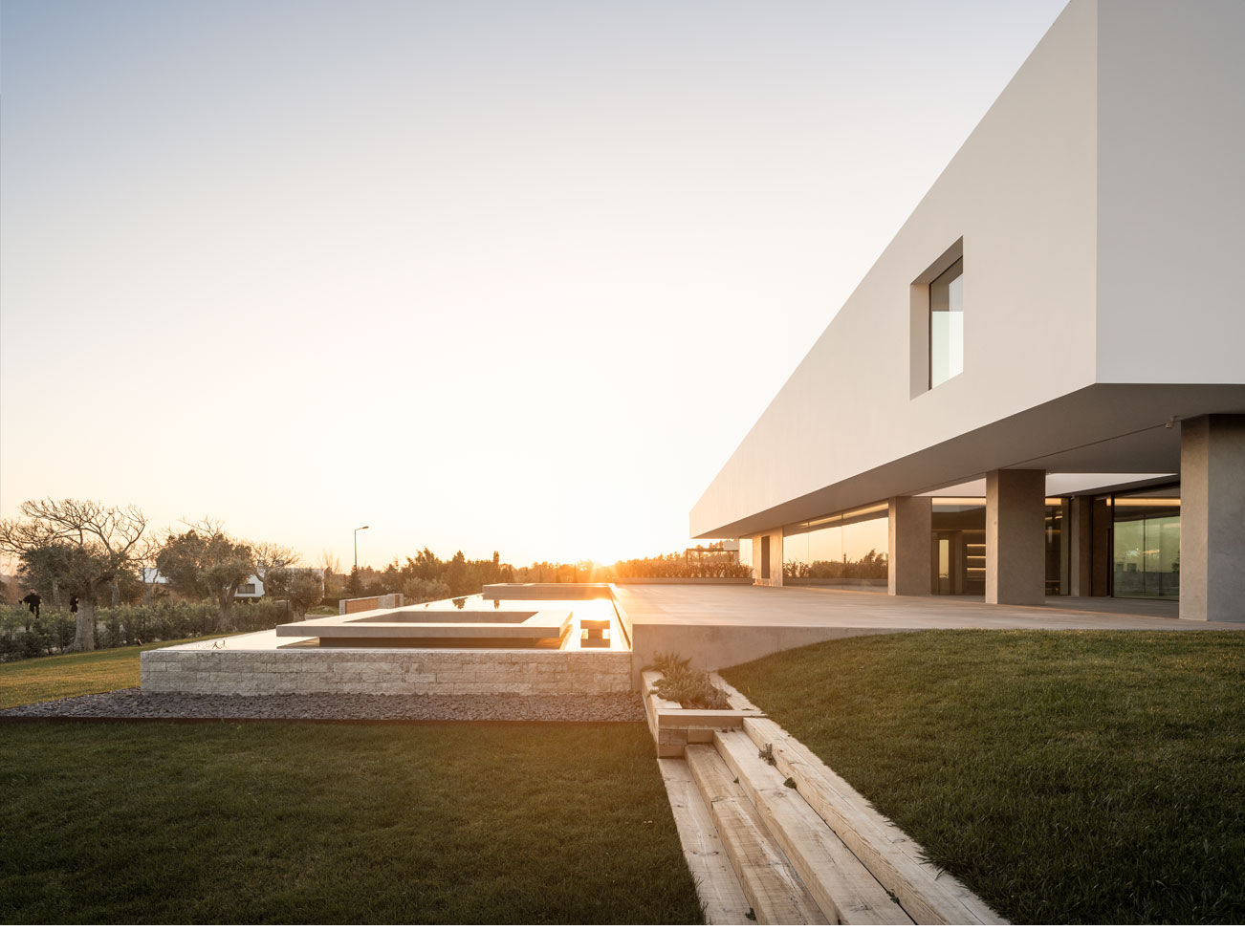 For more modern architecture that interacts with its natural surroundings, take the tour of Monolit Beach House.
If we were to furnish Belas Clube de Campo House, we'd pick Menu.