Appearing to rise out of the rocks, Monolit Beach House is a futuristic addition to a beach. This conceptual space was designed by Atelier Monolit, Vlad Andrei Popa and Ioan Ralea-Toma, who envisioned the property to be owned by an outdoorsy couple. It makes sense when you consider the proposed location and striking 360-degree views of the ocean.
Supported by one large horizontal beam, the vertical volume of the house intersects to form a dramatic structure that contrasts with the natural surroundings. The open-plan first floor is home to the living room, dining and kitchen areas and one toilet while on the upper floor you'll find the double bedroom which opens out onto a decked area.
The open-topped decking of the top floor is a highlight, featuring a small pool and jacuzzi as well as seating, this area is ideal for warm summer evenings. Monolit's Beach House is clearly a property for relaxation, the architects theorised a place where absolute freedom of mind and body prevails.
One of this structure's greatest qualities is its propensity to contrast at first sight with the environment, but on further inspection, to fit seamlessly in. The use of concrete gels with the hue of the sand and sea while the brutalist shapes seem oddly at home surrounded by the unpredictable form of the beach's rocks.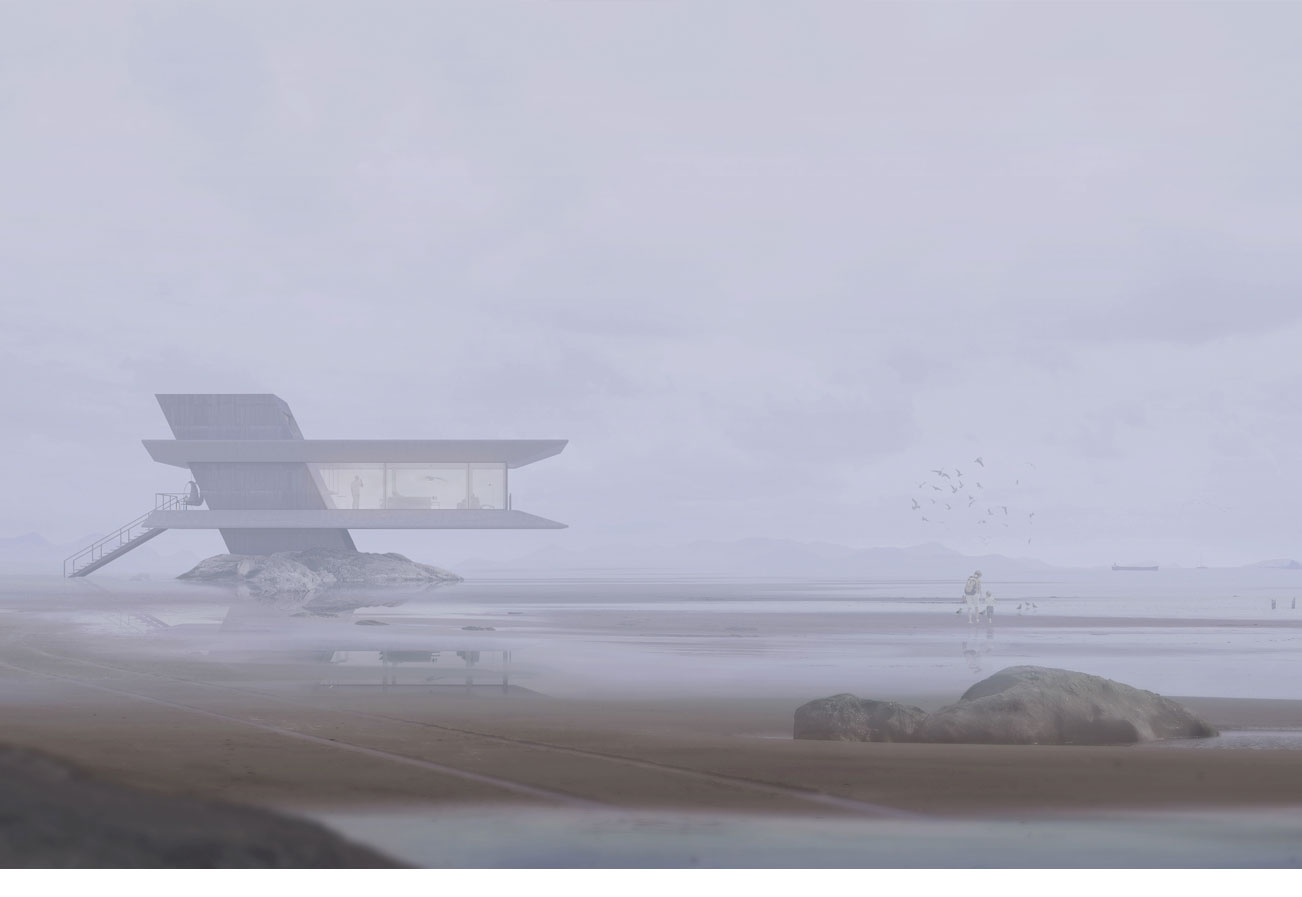 Hoffman House follows similar design principles to a very different effect.
Inspired by the brutalism of the beach house? Find matching furniture at OPUMO.