Since its inception in 1978, Audio Pro has revolutionised the world of consumer electronics and audio systems by producing devices that are as aesthetically pleasing and rigorously designed as they are technologically advanced. From its headquarters in Sweden, Audio Pro continues to lead the way in high-quality audio systems that are designed and built to last for decades and to provide outstanding sound and even image quality day in, day out.
In the digital age where music has never been so accessible or more portable, the tools of Audio Pro's trade have become even more vital. So we've put together a selection of audio equipment, subwoofers, portable speakers and even wireless ones too – in short, speakers that make a statement – to ensure that, whether you're at home, at work or even listening to your guilty pleasure in private, the music will sound better.
Every single one of Audio Pro's products not only makes your music sound better, look better and feel better in your home – they're easy to use too. But if you're looking to take your first steps into home audio, we suggest you start with one of the brand's most popular pieces, the compact Addon T3 Portable speaker. The small and easy to place portable speaker features stunning dynamics and a deep base that ensures that the Audio Pro Addon T3 performs a lot bigger than it looks. Plus, it was awarded Product of The Year in two consecutive years at the industry-experts What Hifi Awards, which means that the Addon T3 will play what you want from wherever you want, for a very long time – courtesy of its impressive battery life. The portable speaker can last a full thirty hours at half volume and 12 hours at maximum volume. It will also look good in the process too.
If you're looking for incredible audio quality at home and for home alone, then the Audio Pro Addon T14 is the perfect piece of high-quality audio equipment for you. The Addon T14 has been specially designed to make sure your 'listening experience never becomes limited', which basically means the speaker is the perfect hi-fi companion to any interior. With four individual inputs including one wireless, the Audi Pro Addon T14 is designed to render stunning dynamics, deep bass and acoustic pressure in abundance, regardless of where the sound comes from. Plus, the Addon wireless speakers use the latest Bluetooth 4.0 standard for the best sound quality and transmission. Allowing you to play your musically wireless from any Bluetooth device; it seems a standard feature of any modern speaker, but it is still one of the most underrated. After all, can you even remember the days of having to get up and change the CD when you wanted to change the track?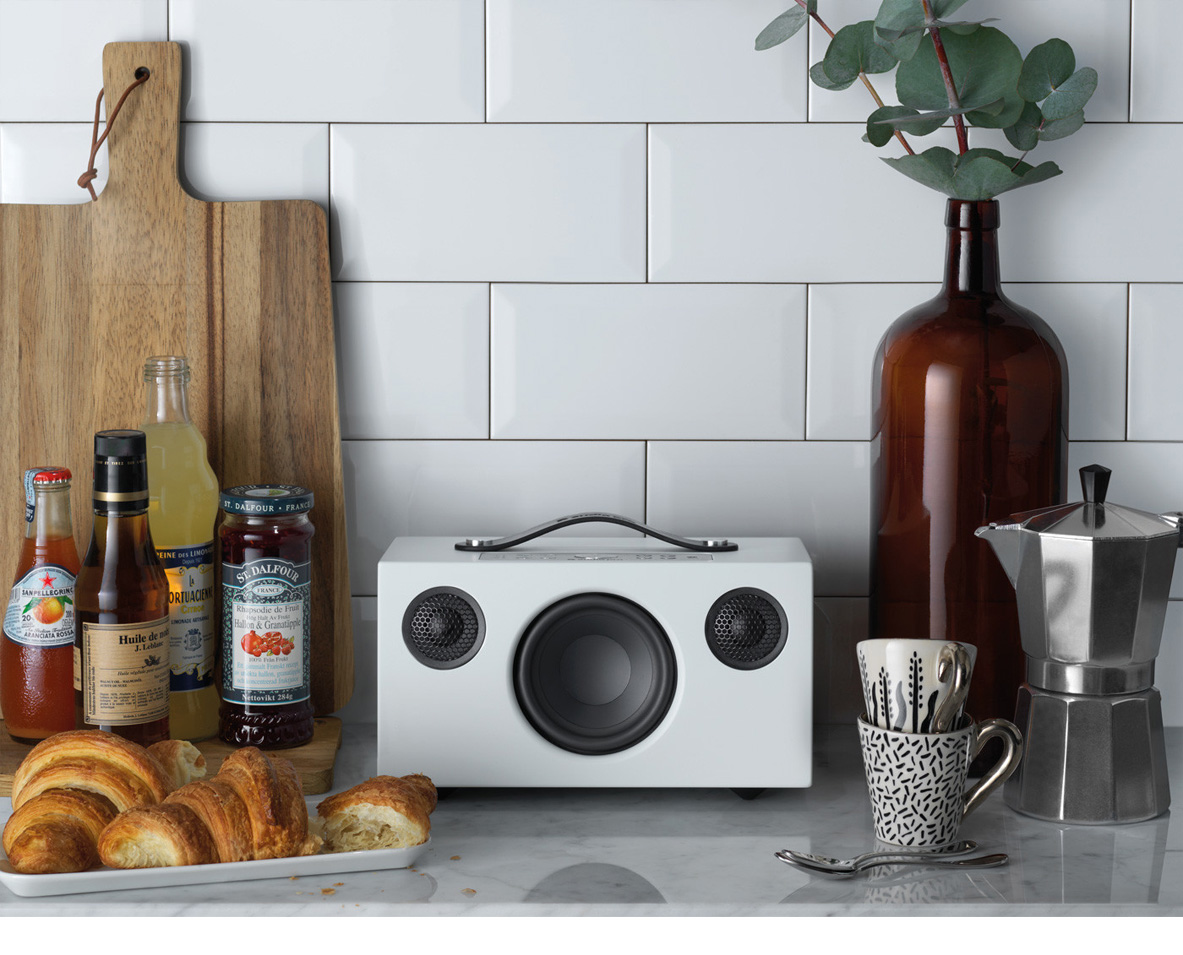 Speakers are not all about serving up your favourite tracks better than ever before; they can also be used to make your television set up sound like a small-time cinematic experience too. As we're in the midst of the current Netflix-and-chill culture, looking to improve your home audio system can be considered a wise move. Which is why we thought we'd end this feature with a little introduction to the Audio Pro Addon Subwoofer. The Addon Sub follows the brand's design ideals with a purist, simple and space-saving approach to design. The down-firing woofer makes this powerful cube subtle, yet outstanding, and it will add another dimension to all your music and movies. The powerful and fundamental bass creates a physical experience not only inside your ear, but inside your body, and gives you added dimension to the listening experience. Basically, the Audio Pro Subwoofer makes you truly feel what you're listening to.
Shop the entire Audio Pro collection at OPUMO.