You're a king and you deserve a robe. You've wanted one for a while and now is the time to take the plunge. It might seem trivial but running the gauntlet between the shower and bedroom is a comfort catwalk that deserves an outfit. A new robe is the outfit.
It's surprising more people don't own bathrobes. Especially considering that wearing a robe is one of the best parts about staying in a hotel. Why do we feel that we're only allowed that level of comfort on the fleeting occasions when we're away? It's time to bring that comfort and style home. Owning a robe, as well as looking good in one, is an exercise in investing in ritual. It's the acceptance of comfort. An item specifically designed to make getting out of the shower warmer and more comfortable. A robe is a symbol of you time in a single garment.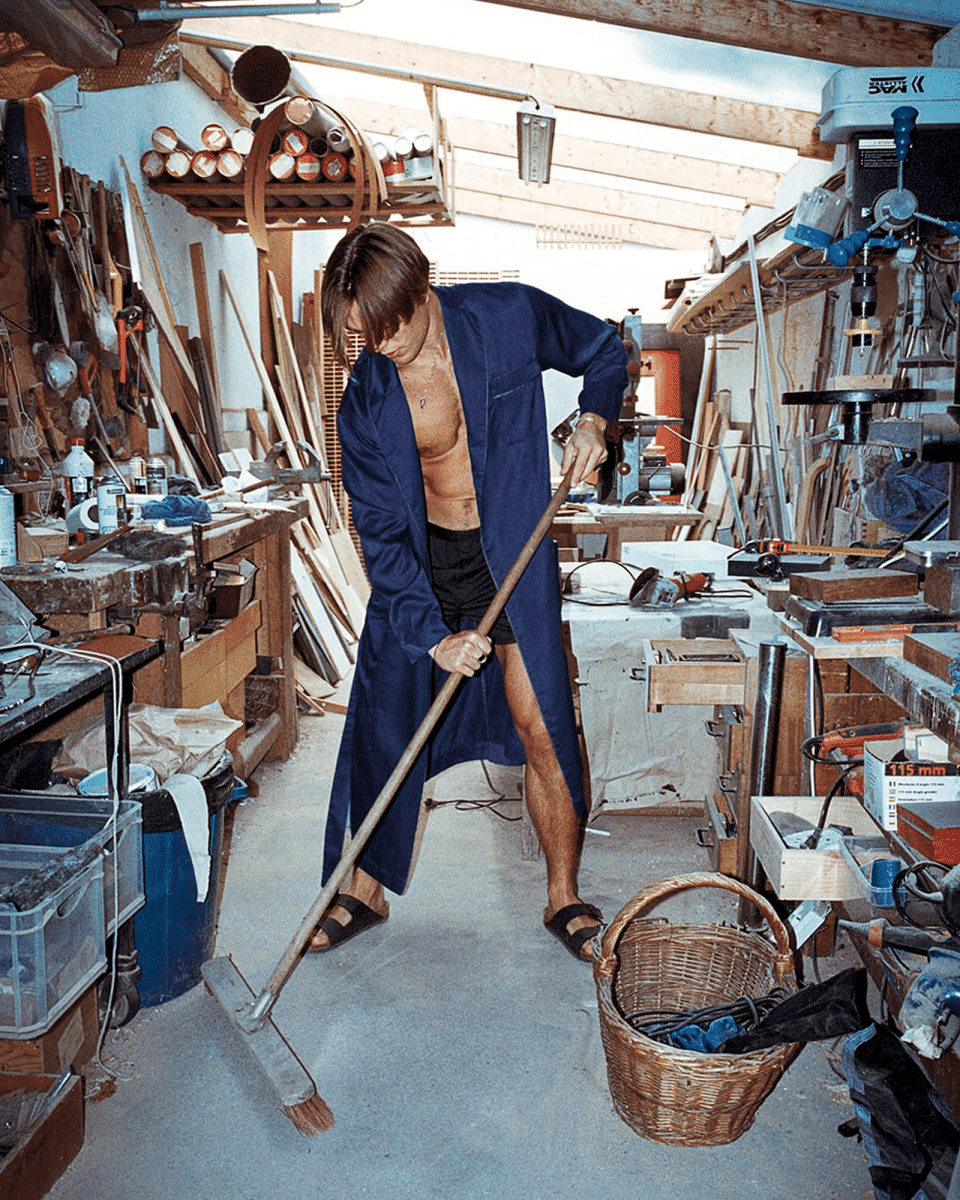 With that in mind, here's some robe inspiration for the next time you fancy swanning around the house in unbridled comfort. Scroll on for our pick of the best bathrobes and dressing gowns for men in 2023.
What to look for in a robe
A robe should look good enough to go out of the house in. All clothes should look that good. Looking good feels good. The curated list we've put together really emphasises this, be it with bright colour, stylish striping or a captivating print. You should feel a million dollars every time you take the bins out. It's the little things.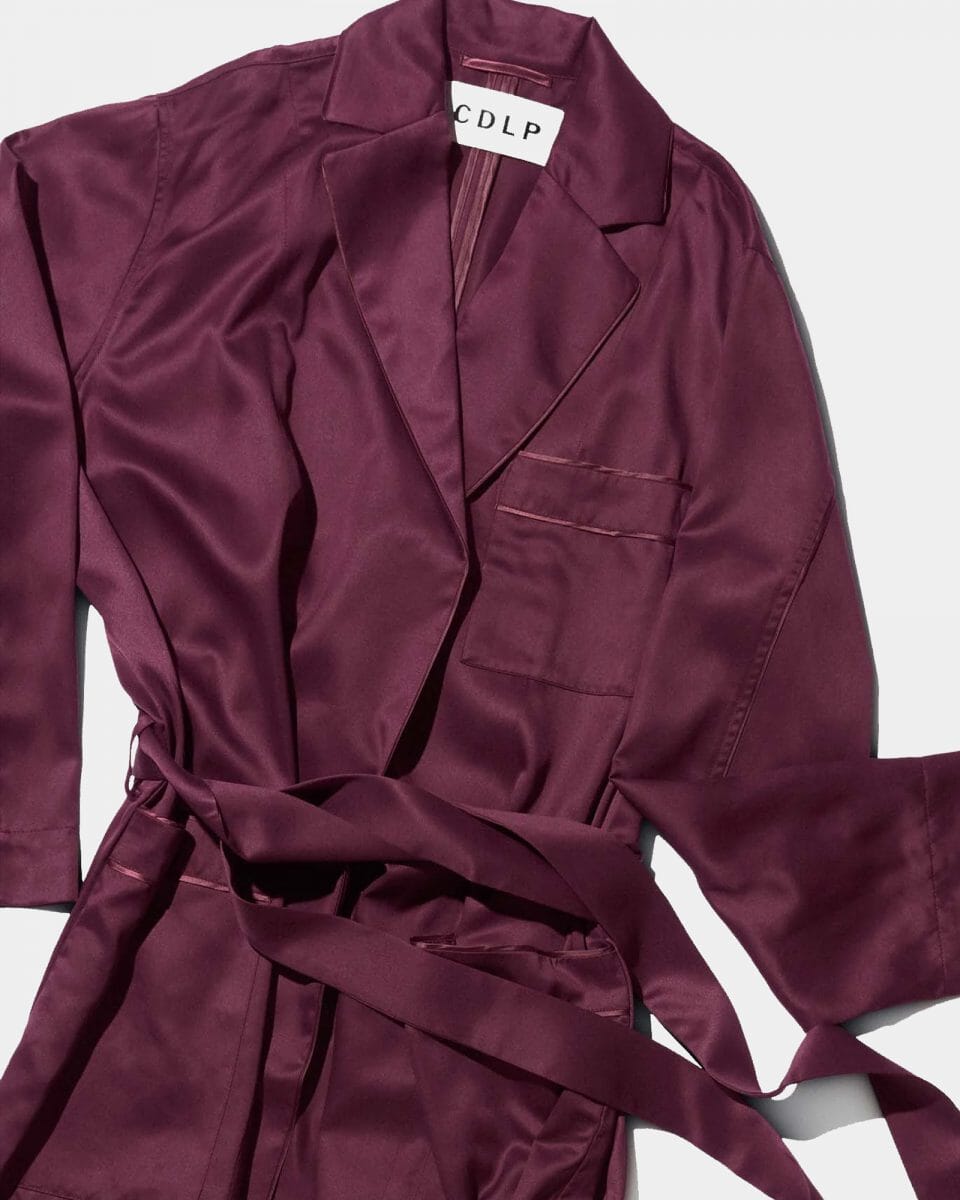 Look should be balanced with feel. Premium quality cotton will always feel soft and the terry variety will aid absorbency too. Those are the two main considerations when it comes to material, do you want something for general lounging or do you want something that you can get into straight out of the shower and hey presto, you're dry? You can get yourself something that does both. Lyocell is also quickly becoming a popular material with sustainable credentials that don't sacrifice comfort. 
Finally, length should be a consideration. Most will come down to knee whilst others to the calf. It all depends on how much you want on show.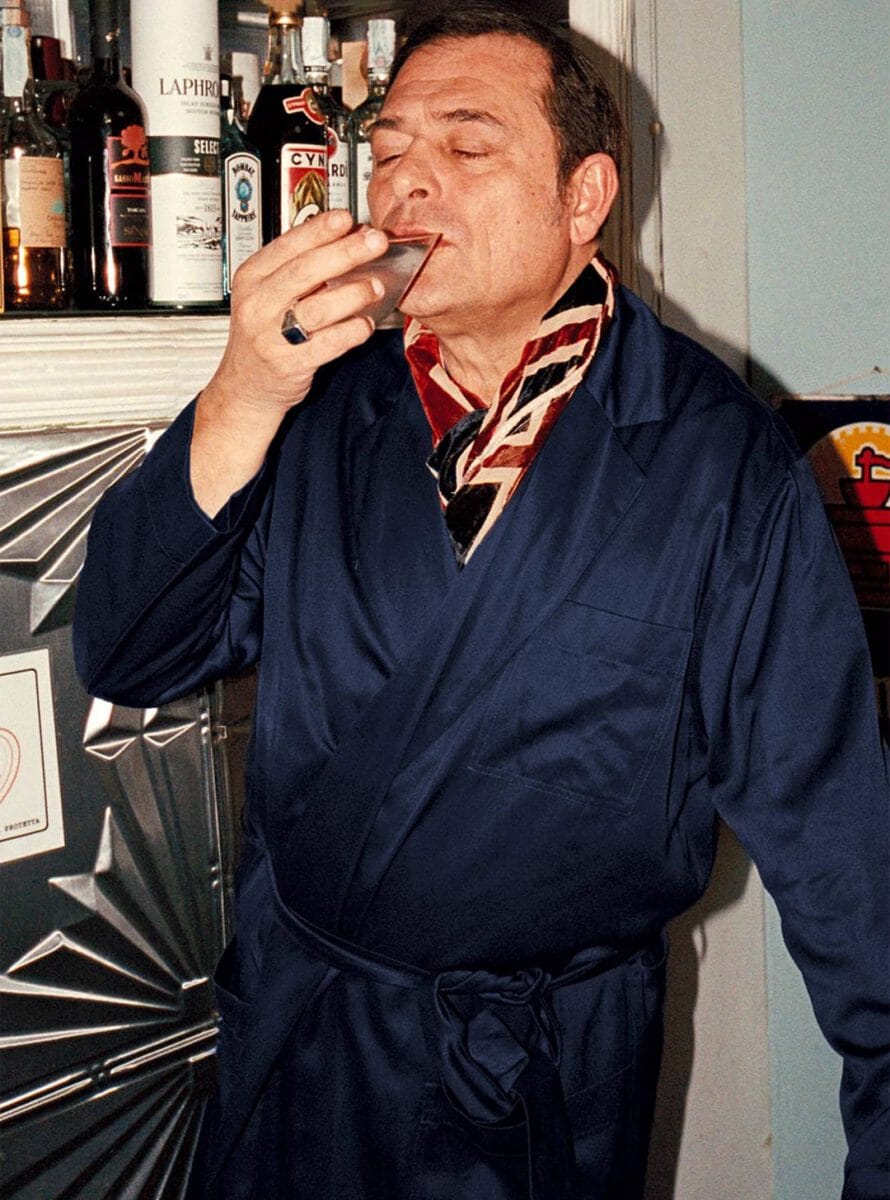 Best bathrobes and dressing gowns for men in 2023
CDLP Home Robe
We're just going to say it. This is modern-day king attire. Look at those lapels. CDLP has built a go-to brand for high-quality men's underwear and leisure attire and this home robe in a majestic, almost regal, burgundy is a serious piece. Channeling the brand's ethos of sartorialism around the home, the robe is cut from woven lyocell with a relaxed fit, accent satin piping, a chest and two side pockets and a smooth belt. Lyocell is a sustainable cellulose material that doesn't sacrifice feel and touch so you can bet this is a soft, durable piece. The material's ability to absorb dye makes the colour pop even more.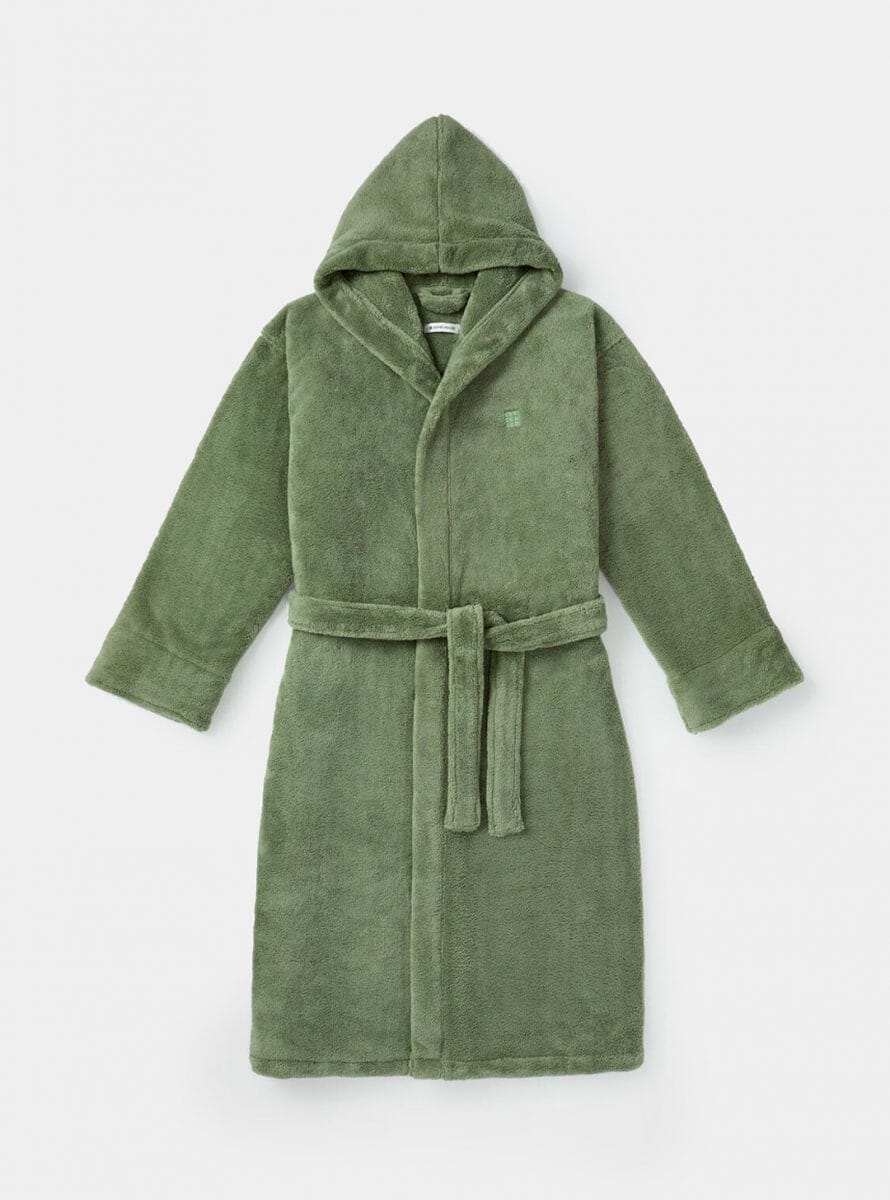 Soho Home House Robe
The Soho House brand is one synonymous with comfort and style, the subsequent Soho Home collection a filter for good taste. If it's on there you can guarantee it'll look and feel great, akin to a stay at one of the houses. Those who've stayed in a Soho House bedroom or cowshed spa will be familiar with this robe. Made from fluffy, soft 100% recycled polyester, with a hood that adds to the feeling of comfort, this is a robe optimised for post-shower chilling. The embroidered Soho House logo on the front is a nice touch too.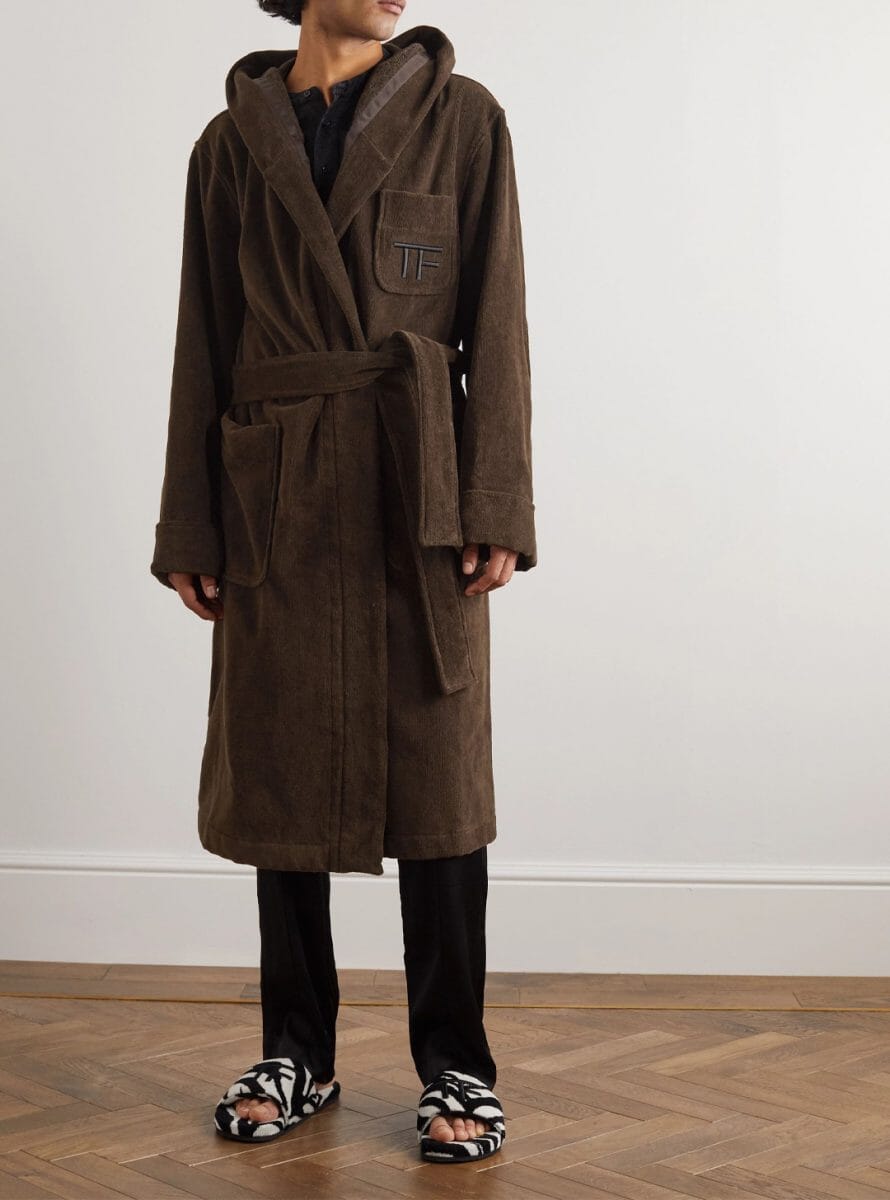 Tom Ford Cotton-Terry Hooded Robe
Robes are meant to be indulgent. Thus, if you can afford it, in the higher echelons of stylish comfort sits this regal Tom Ford cotton-terry hooded robe. This loose-fitting robe in absorbent 100% cotton-terry is post-shower but make it high fashion. A roomy hood means extra pillowy comfort whilst a fitted silhouette means it looks the part with roomy side pockets. For the ultimate Tom Ford downtime fit, pair with slides or a tasseled slipper loafer.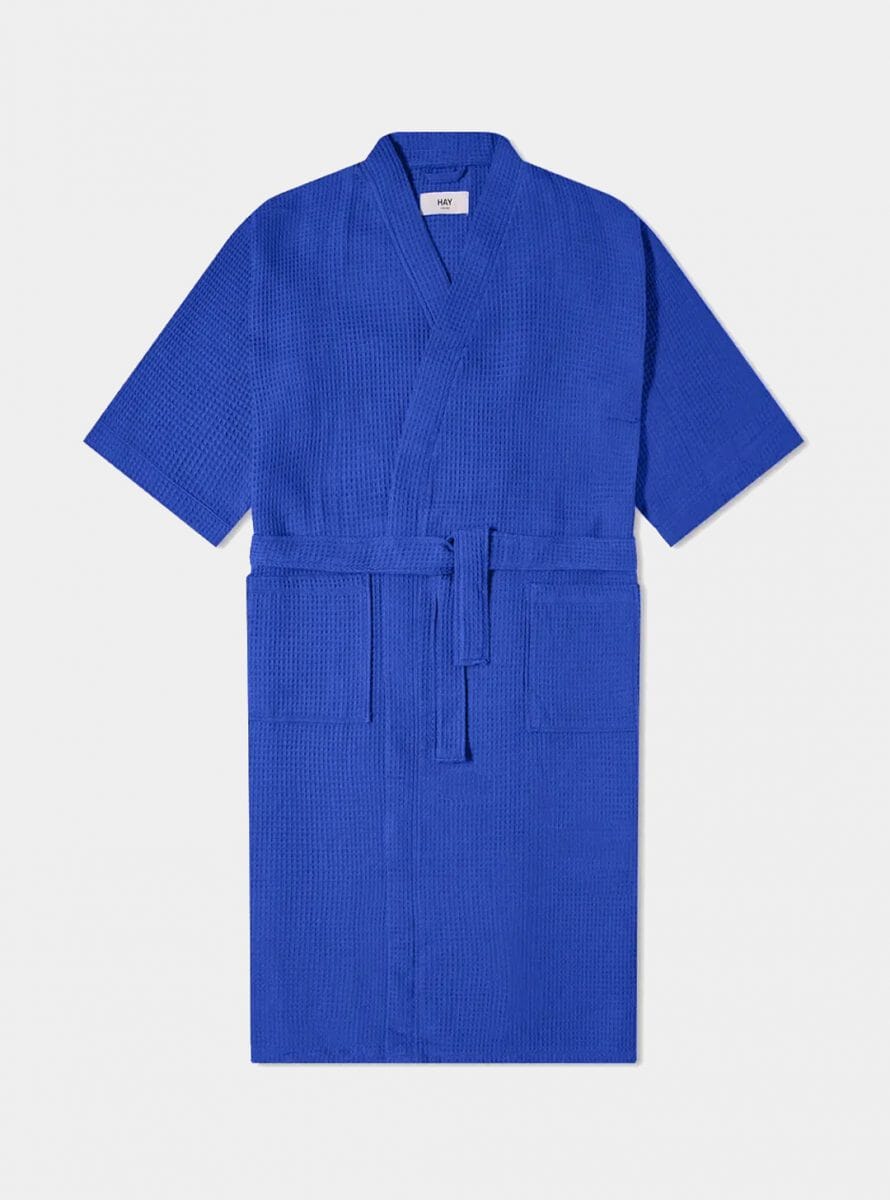 HAY Crinkle Robe
Danish brand HAY takes its inspiration from its surroundings and it's not difficult to imagine where the designer of this vibrant blue robe has been. Sea and sky channeled into a striking blue hue. This robe has the same crinkle cotton texture as the brand's popular crinkle bedding and is made from 100% Oeko-Tex cotton with a relaxed shape that lends itself to lounging. Two front pockets and a tie at the waist are handy. Don't blame us if once you've worn it you want the sheets too.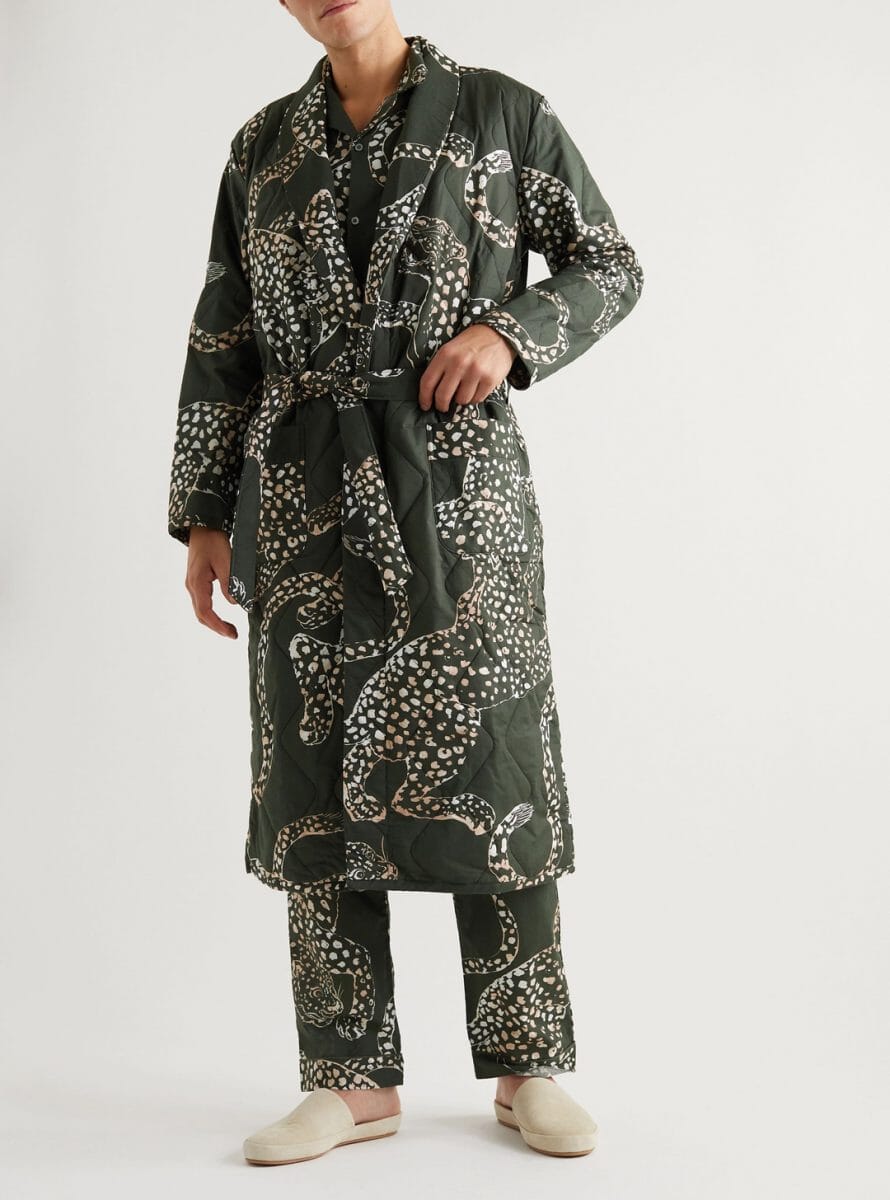 Desmond & Dempsey Quilted Printed Cotton Robe
Release the prints. When it comes to pattern, Desmond & Dempsey have plenty of experience. The brand which saw two co-founders from opposite sides of the world meet in Madrid and then begin the brand in London, is rooted in a place many of the best brands are. Making something they couldn't find themselves. The D&D founders wanted premium pyjamas in exciting designs so they set up a company in their respective Grandfathers' names to do just that. This number nods to the quilted styles of the 50s, with a three-quarter length and relaxed fit and a belt to keep everything in. The shawl collar is a nice touch, as is the hand-painted jaguar print.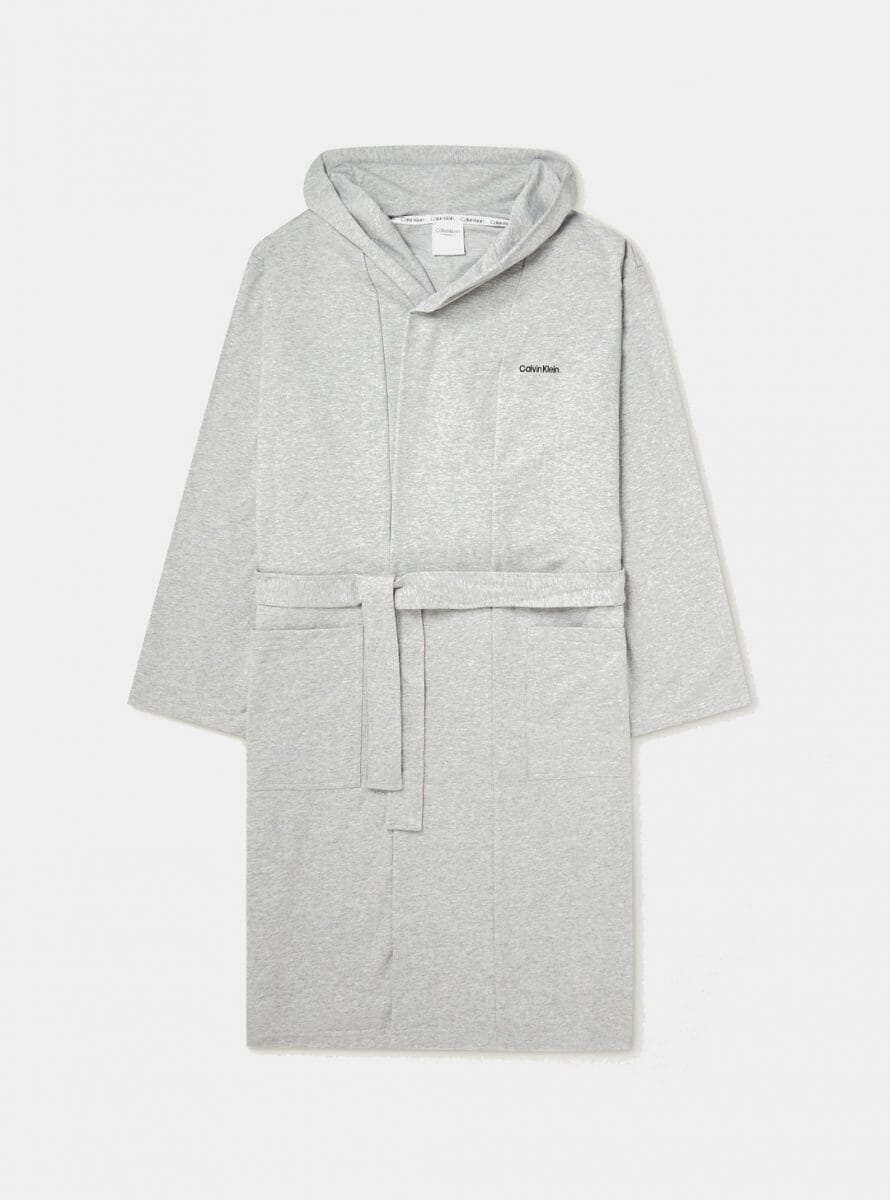 Calvin Klein Underwear Logo-Embroidered Jersey Hooded Robe
There's a lot of heavy, towelling cotton on this list, a lot of snuggly fabric with heft. In contrast, this grey cotton blend robe from leisurewear OGs Calvin Klein is a lighter but no less comfortable robe. Cut from lightweight cotton-blend jersey, the feel is super soft but lighter. If you're not one for being swaddled, this is a good choice. Deep patch pockets on the front will keep your phone and other lounging essentials on board whilst the hood comes in handy for blocking out any post-shower draughts.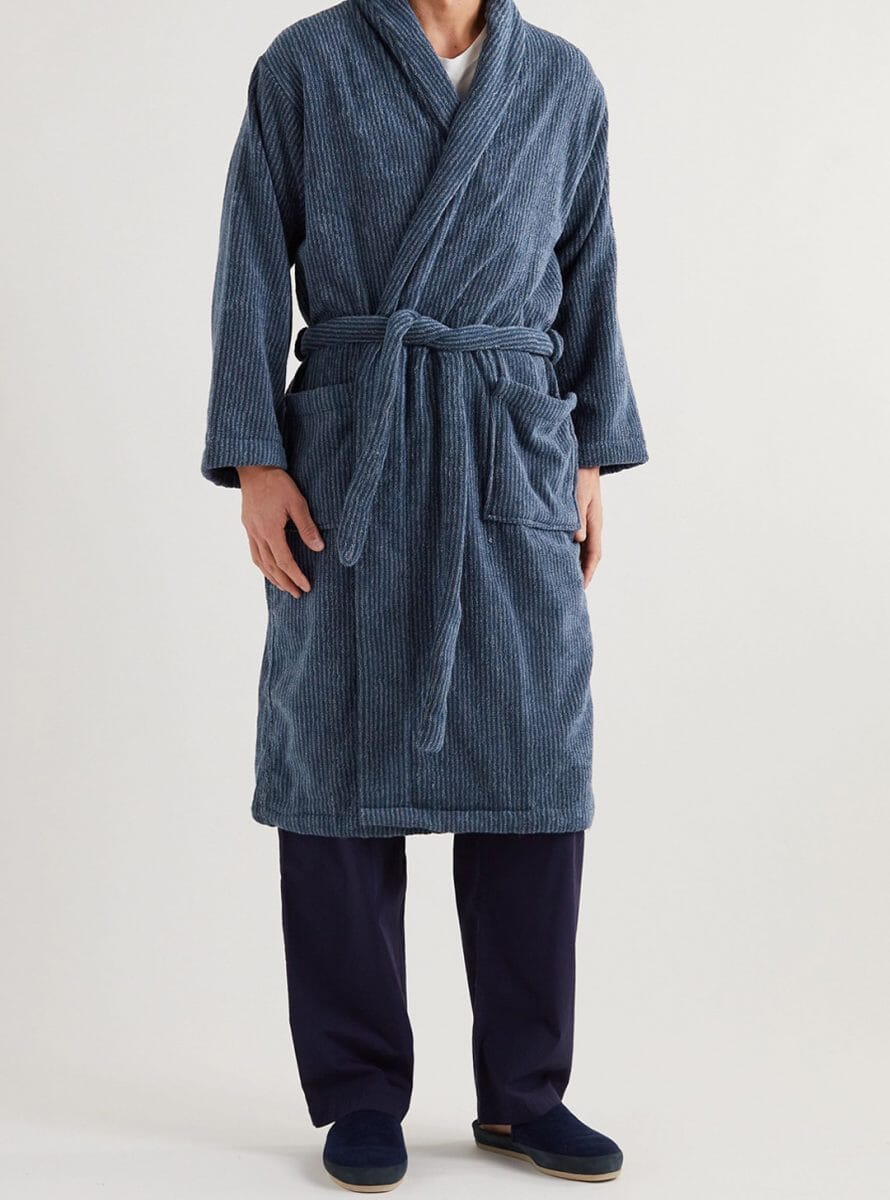 Cleverly Laundry Striped Cotton-Terry Robe
Another fabric-forward piece from Cleverly Laundry, a brand trying to inject extra comfort into your downtime with the use of premium materials. Not only is this petrol-striped, cotton-terry robe a looker - the thin stripes enjoyably mesmerising and the substantial collar also adding to the visual - but the material has been optimised too. Maximum softness and absorbency thanks to those terry loops. Two hefty front pockets will fit a newspaper in each when you're driven to peacocking on your driveway like the father figure in an American sitcom.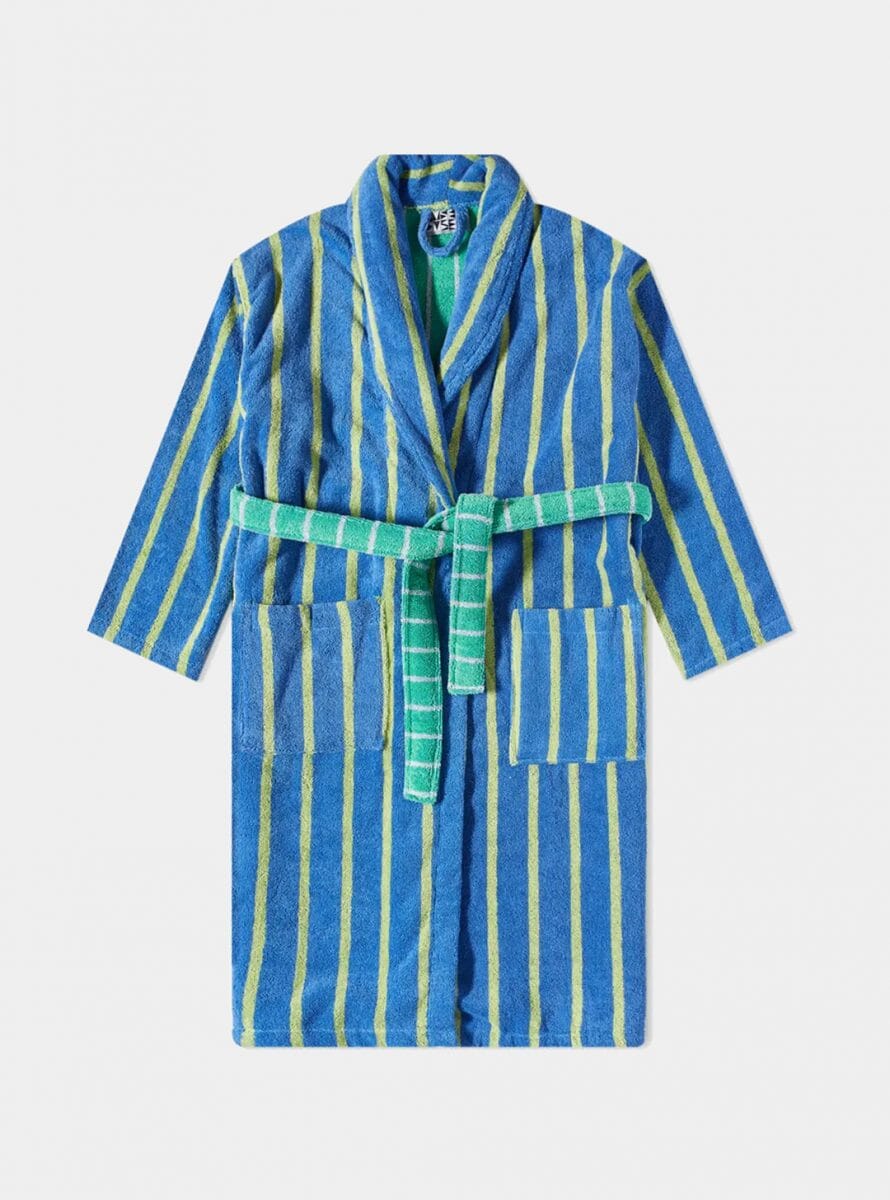 Dusen Dusen Bathrobe
Don't be surprised if you see these popping up in swanky European boutique hotels. They certainly look the part thanks to fun contrast striping on the interior and waist belt. Dusen Dusen's designer Ellen Van Dusen is known for her bold use of colour and this robe is certainly a calling card, inspired by the brain's reaction to colour movement and contrast. Cut from 100% cotton and with a boxy fit, it's a big out-of-the-shower statement and stylish enough to keep on throughout the day. 
Discover the best men's pyjamas to buy in 2023.
---
---