In the ever-spinning wheel of men's fashion, cargo pants have pulled off a magnificent comeback, like the underdog scoring the winning touchdown. Once relegated to the toolshed, these all-purpose trousers have had a Cinderella story, transforming from workhorses to wardrobe showstoppers that mix effortless style with the perfect dose of practicality. Whether you're bossing it at the office, strutting your stuff on the streets, or embracing the great outdoors, cargo pants are your versatile, pocket-packed pals. In this style guide, we're here to unpack just exactly how to pull off cargo pants in 2023, with our round-up of the 10 best cargo pants outfits for men. Embrace their versatility, and let your fashion sense shine through in every setting. With cargo pants, the style possibilities are as endless as your imagination.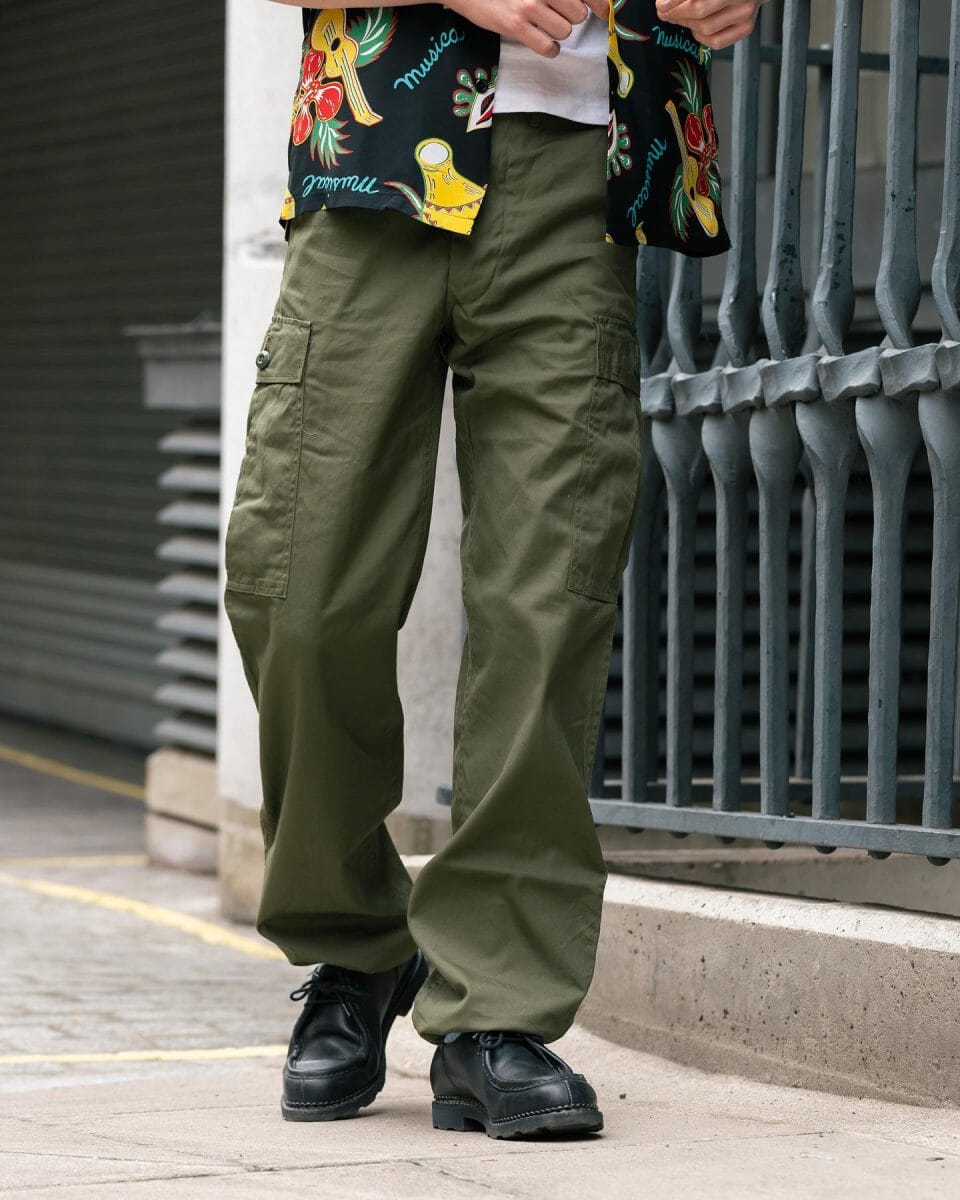 10 cargo pants outfits to try in 2023
Casual-cool
Cargo pants are casual-cool, like your favourite band's secret gig. Toss them on with a graphic tee that screams "I'm relaxed but ready" and some retro sneakers. Finish the outfit off with a baseball cap for that effortlessly chill look. Now you're set for a weekend adventure or a casual catch-up with pals. Cargo pants, with their pockets galore, let you carry your essentials while keeping your style game strong.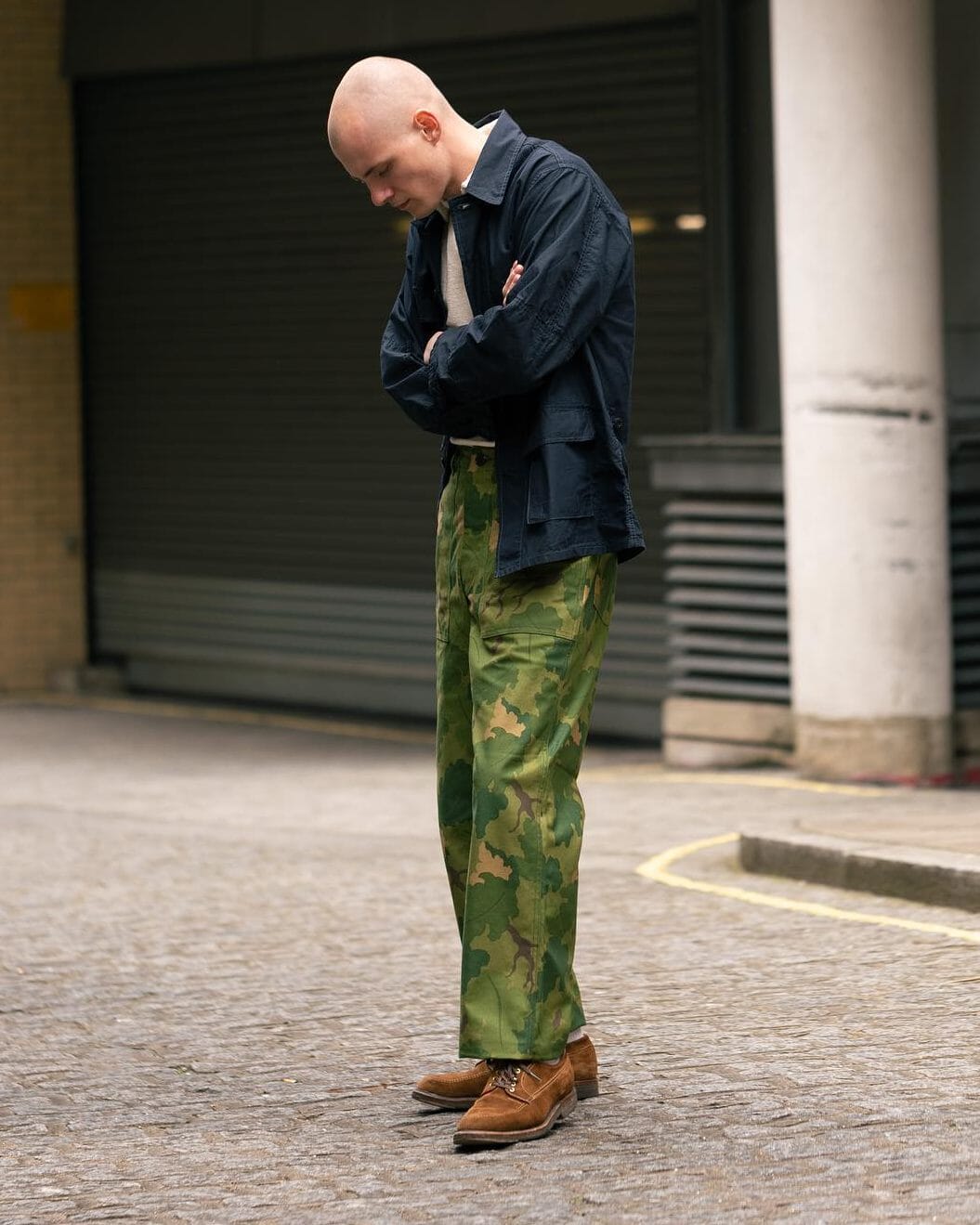 Workwear
No list of men's cargo pants outfits would be complete without a nod to the arena in which they originated – workwear. Cargo pants know their way around tools and hard work. They're the construction workers of the fashion world. Slip into a pair of durable canvas or duck cloth cargo pants. Team them with a rugged chambray work shirt and some steel-toe boots. You're dressed for a tough day on the job or a stylish DIY project. Cargo pants aren't just stylish: thanks to their sturdy construction and practical pockets, they're ready for whatever work throws their way.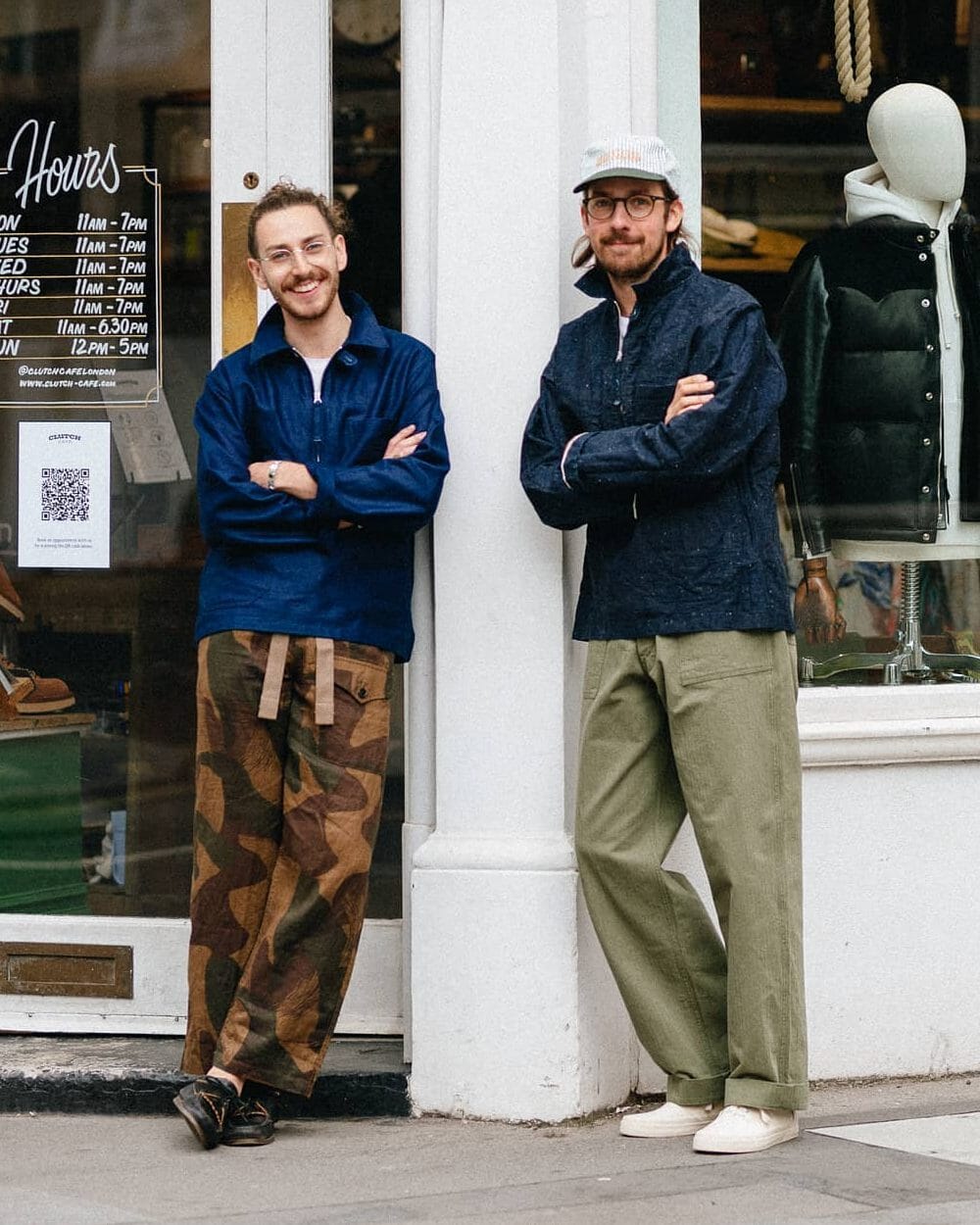 Streetwear-inspired
For the streetwear aficionados, cargo pants are your blank canvas for urban creativity. They're like the graffiti wall of your wardrobe. Style them with a heavyweight hoodie and high-top sneakers that scream street cred. Don't forget to throw on a crossbody bag for that authentic streetwise swagger. Cargo pants bring the rugged edge to streetwear, and trust us, the streets will take notice.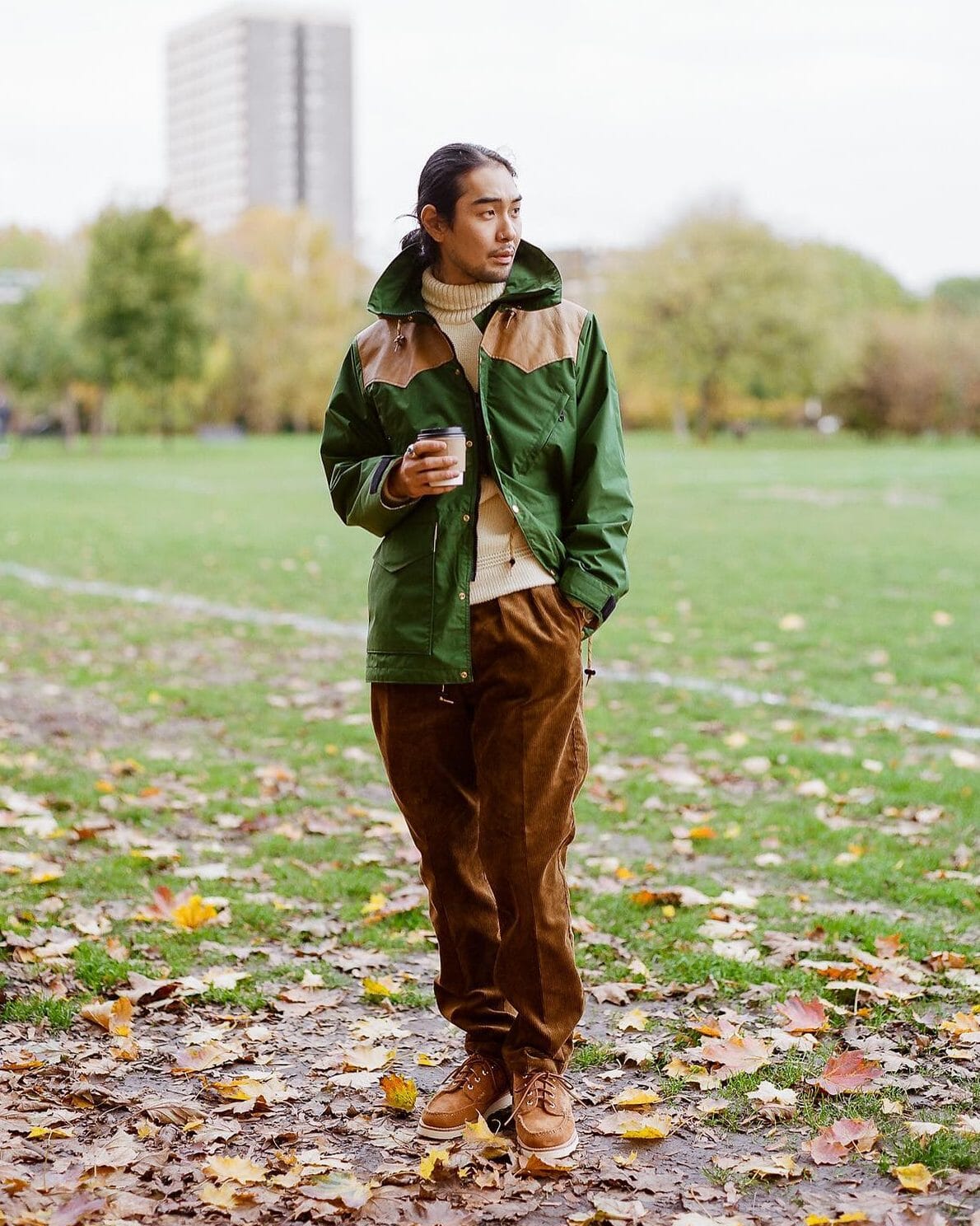 Gorpcore
For the nature lovers and adventure seekers, cargo pants are your backstage pass to gorpcore. Choose cargo pants with pockets galore for all your hiking essentials. Layer them with moisture-wicking base layers and a performance jacket that's your shield against the elements. Don't forget those sturdy hiking boots and a backpack that's as ready as you are. With this outfit, you're geared up for conquering the great outdoors in style. Cargo pants are like the Swiss army knife of adventure fashion.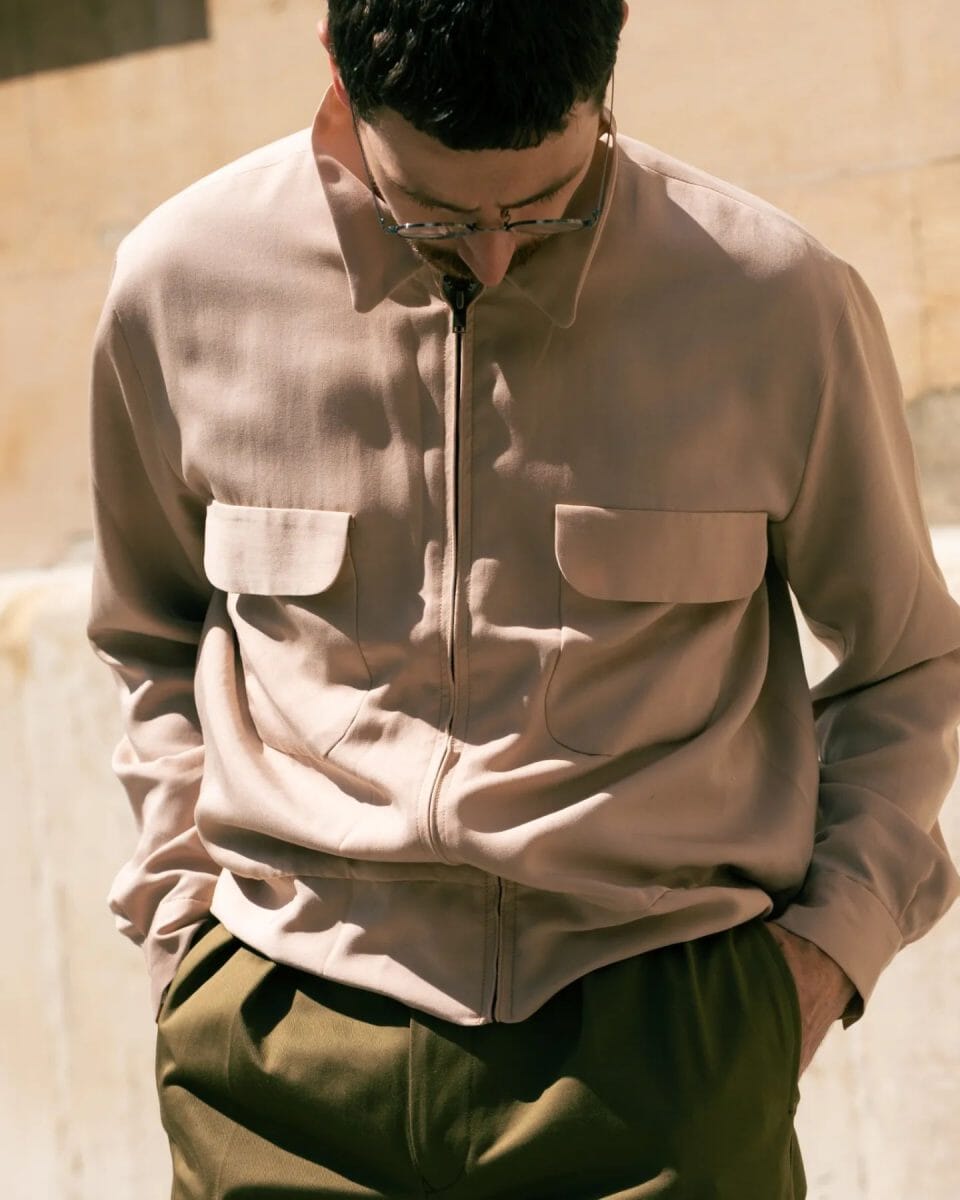 Smart-casual
Cargo pants are the sly chameleons of your wardrobe. They can go from low-key to classy in a snap. For effortless smart-casual style, slip into a pair of slim-fit cargo pants in a dapper shade like charcoal or navy. Team them with a utilitarian-inspired overshirt and add Derby shoes for ultimate versatility. This look nails that sweet spot between sophistication and comfort.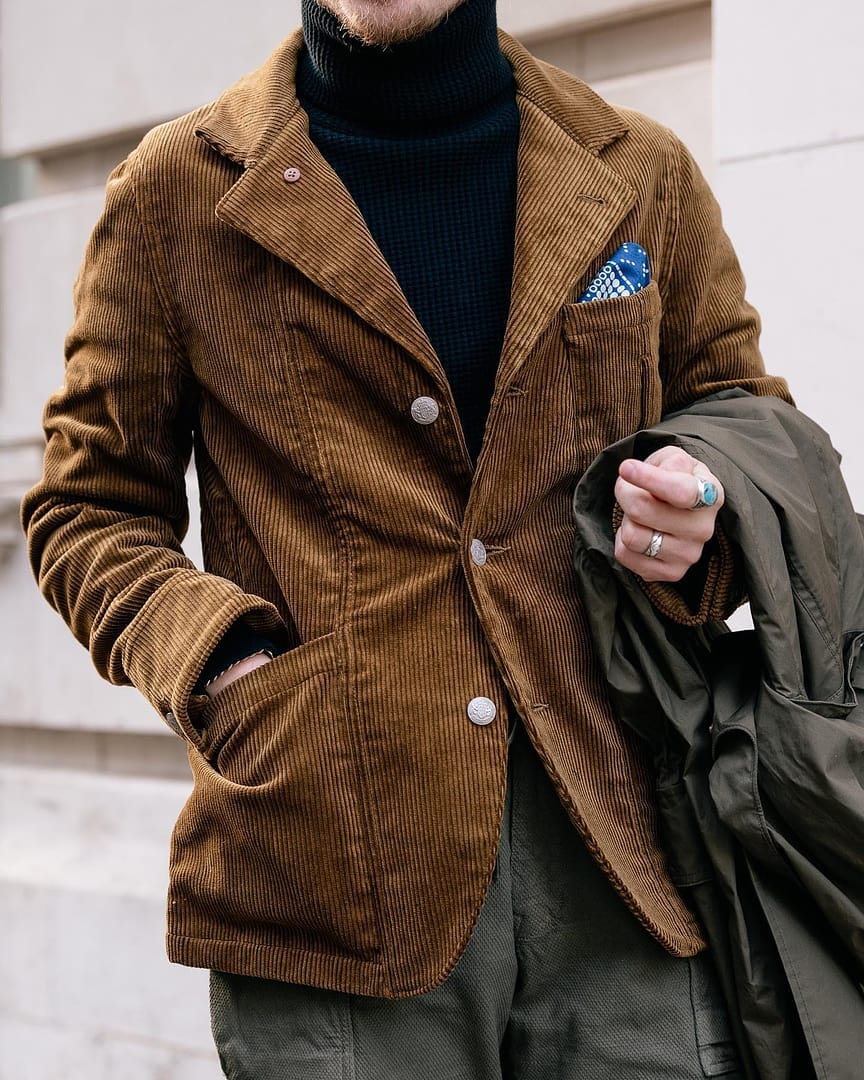 Office-appropriate
Bet you didn't think cargo pants could clock in at the office, but they've got their cubicle game strong. Opt for tailored cargo pants in a shade that's like a quiet "hi" from across the boardroom, maybe olive or tan. Match 'em up with a neatly pressed shirt and add a sleek leather belt. Finish with polished leather Oxfords or brogues. Cargo pants here bring a bit of rebel to the corporate world, because why not have a little fun at work?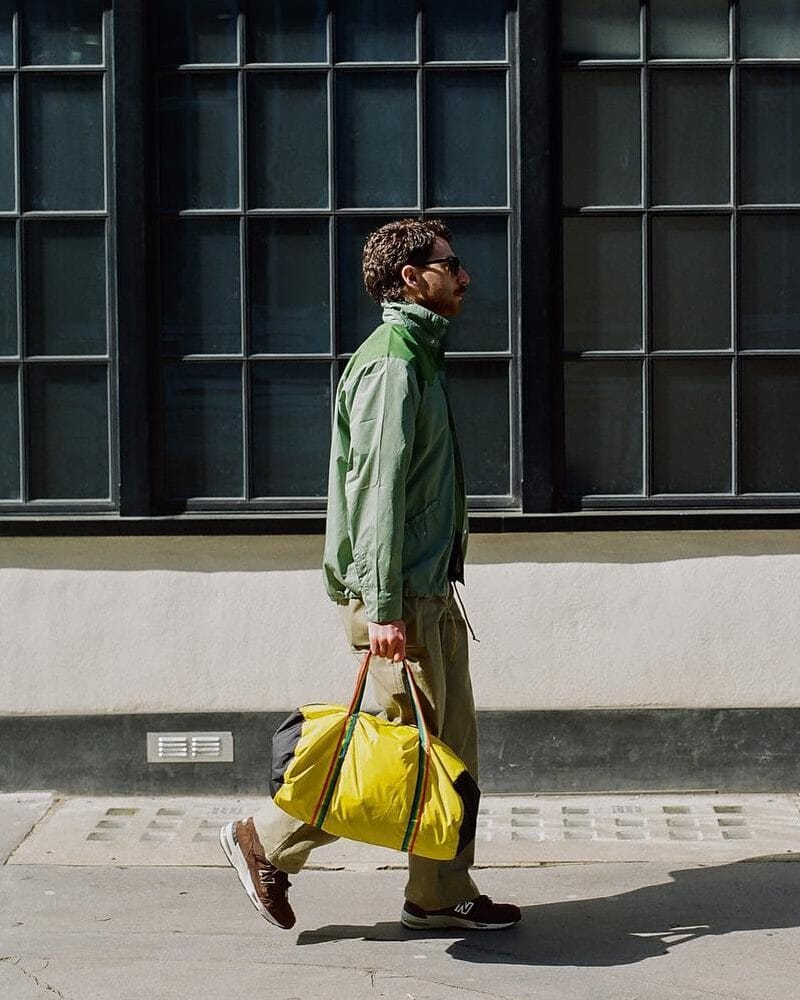 Sportswear
For the athleisure fans, cargo pants are your MVPs. They're like the comfy couch of your wardrobe. Team a pair of jersey cargo pants with a moisture-wicking athletic tee and running shoes that practically beg you to go for a jog (or maybe just a stroll to the coffee shop). Top the look with a windbreaker or a lightweight jacket for that "I'm always ready" vibe. With cargo pants, you're set to run the world—or at least run to the store without missing a beat.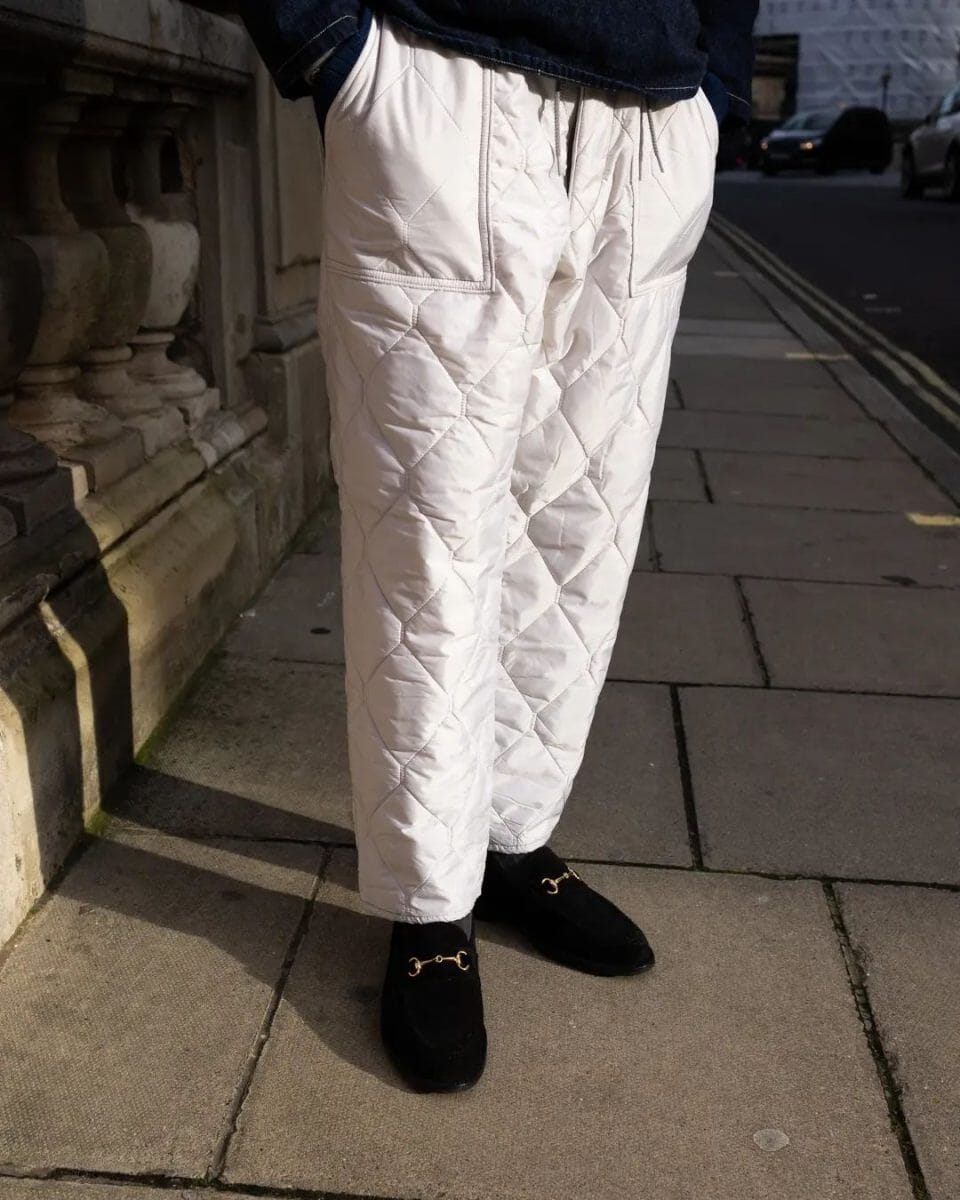 Cargo pants & denim
Cargo pants and denim are like peanut butter and jelly—unexpected but oh-so-good together. Throw on your cargo pants and top them with a denim jacket for a classic, casual look. It's the kind of outfit that's perfect for those in-between weather days or an impromptu camping trip. Finish the look with rugged boots or some casual sneakers. This combo is the definition of versatile and suits everything from casual meetups to last-minute adventures.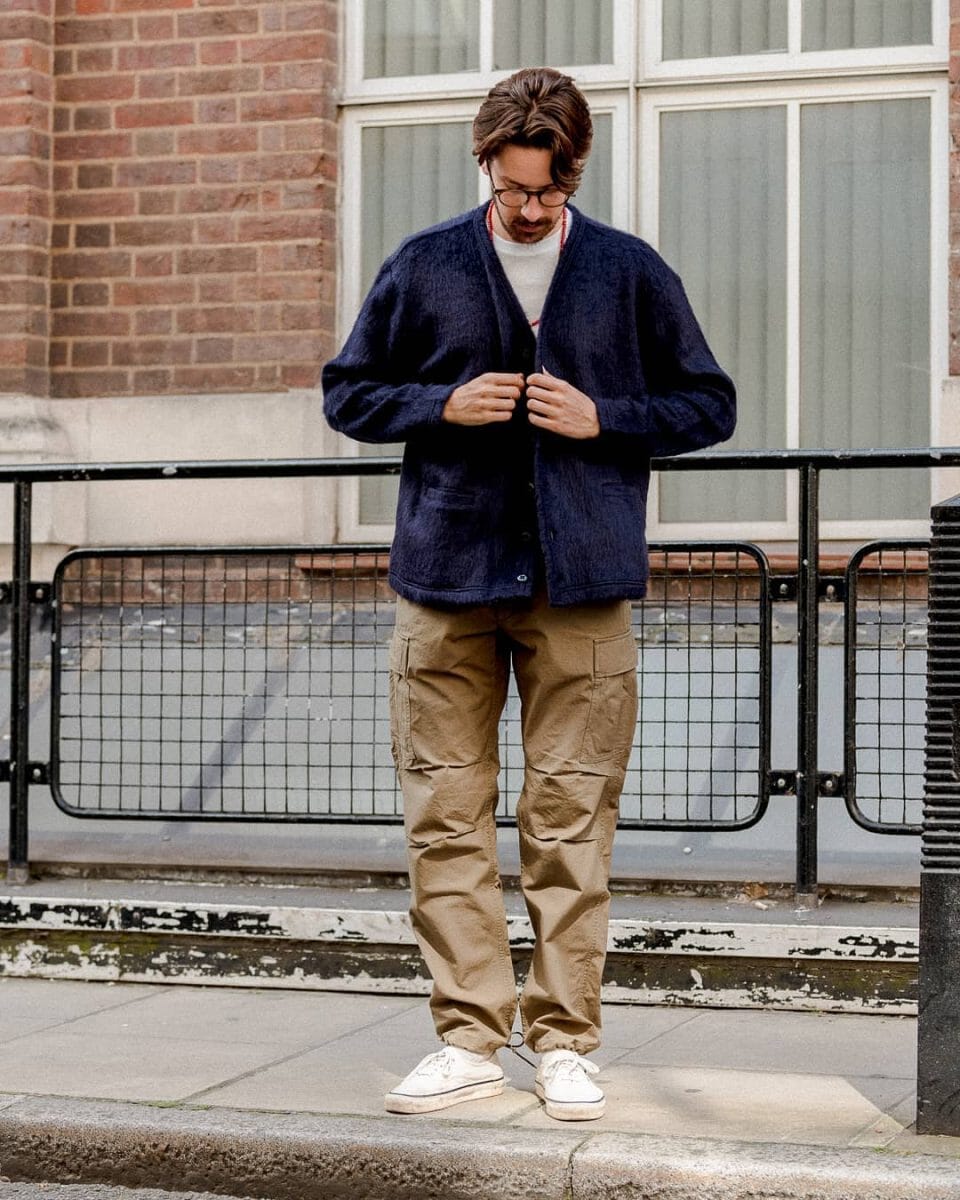 Cargo pants & knitwear
When the weather starts playing hard to get, cargo pants are the perfect companions for cozy knitwear. Layer a chunky knit sweater over a plain tee and cargo pants for an outfit that's warm and stylish. Pop on a beanie, and your desert boots for extra warmth and style. A laid-back cargo pants outfit pairs perfectly with the snug feel of knitwear, giving you an ensemble that's ready for chilly autumn and winter days.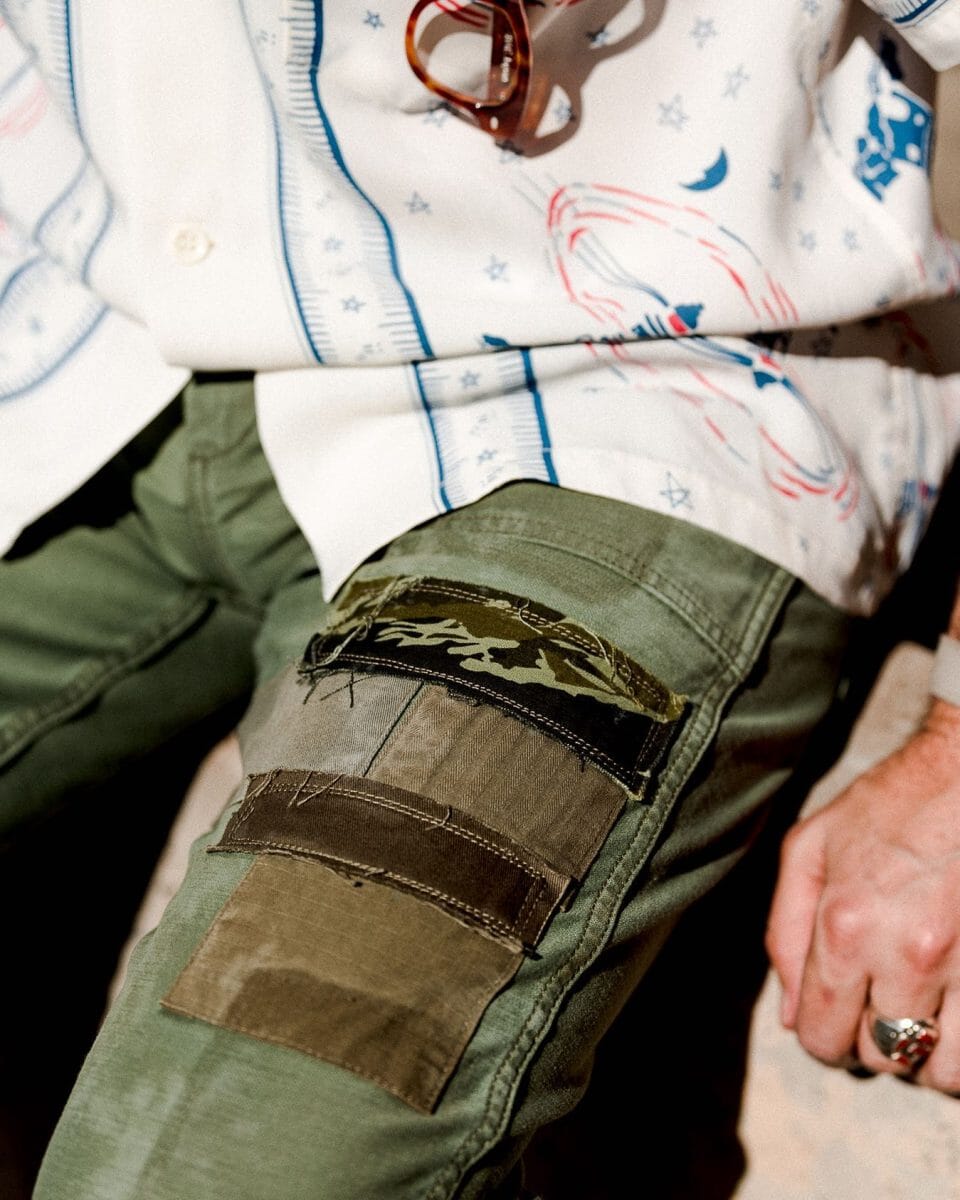 Preppy style
Cargo pants, believe it or not, can even rub shoulders with the preppy crowd, adding a pinch of adventure to a classic look. Opt for slim-fit cargo pants in a shade that's like the secret ingredient in a recipe, maybe khaki. Pair them with a crisp white polo shirt, a woven belt that says, "I'm ready to set sail," and boat shoes that are just waiting to hit the water. Cargo pants here are like the rebellious cousin at a family reunion, adding a twist to a timeless style.
For more workwear-inspired style, check out our pick of the best men's chore jackets.
---
---