Every cook needs great knives. They'll simply enhance your performance in the kitchen, whether you are strictly an amateur with responsibility for the family roast or a professional with an entire restaurant to satisfy. German knives have long fitted the bill for both, not least because there's hundreds of years of dedicated experience in making the finest kitchen knives and offering them with a lifelong guarantee. Many knife makers still use traditional techniques, while others join those to innovative design for changing times and tastes. We've been taking a look at the best brands for German kitchen knives, and first a few thoughts.
Why German kitchen knives?
Germany has a long and storied history in producing some the world's best knives. Predominately, this history has been centred on one city: Solingen, in North Rhine-Westphalia to the west of Germany. There, for hundreds of years, dedicated artisans have learned their craft.
All of this heritage means that in every Solingen-sourced knife, there is the knowledge of generations of knife-makers. Most today are still made using the time-honoured hand-crafting techniques, usually from a single piece of high-end stainless steel.
This produces a level of quality that means your next set of specialist kitchen knives will always do their job, with many manufacturers guaranteeing their knives for life. If every chef - in a restaurant or at home - really is only as good as their knives, then German kitchen knives are the obvious choice. Here's our selection of the best brands:
Best brands for German kitchen knives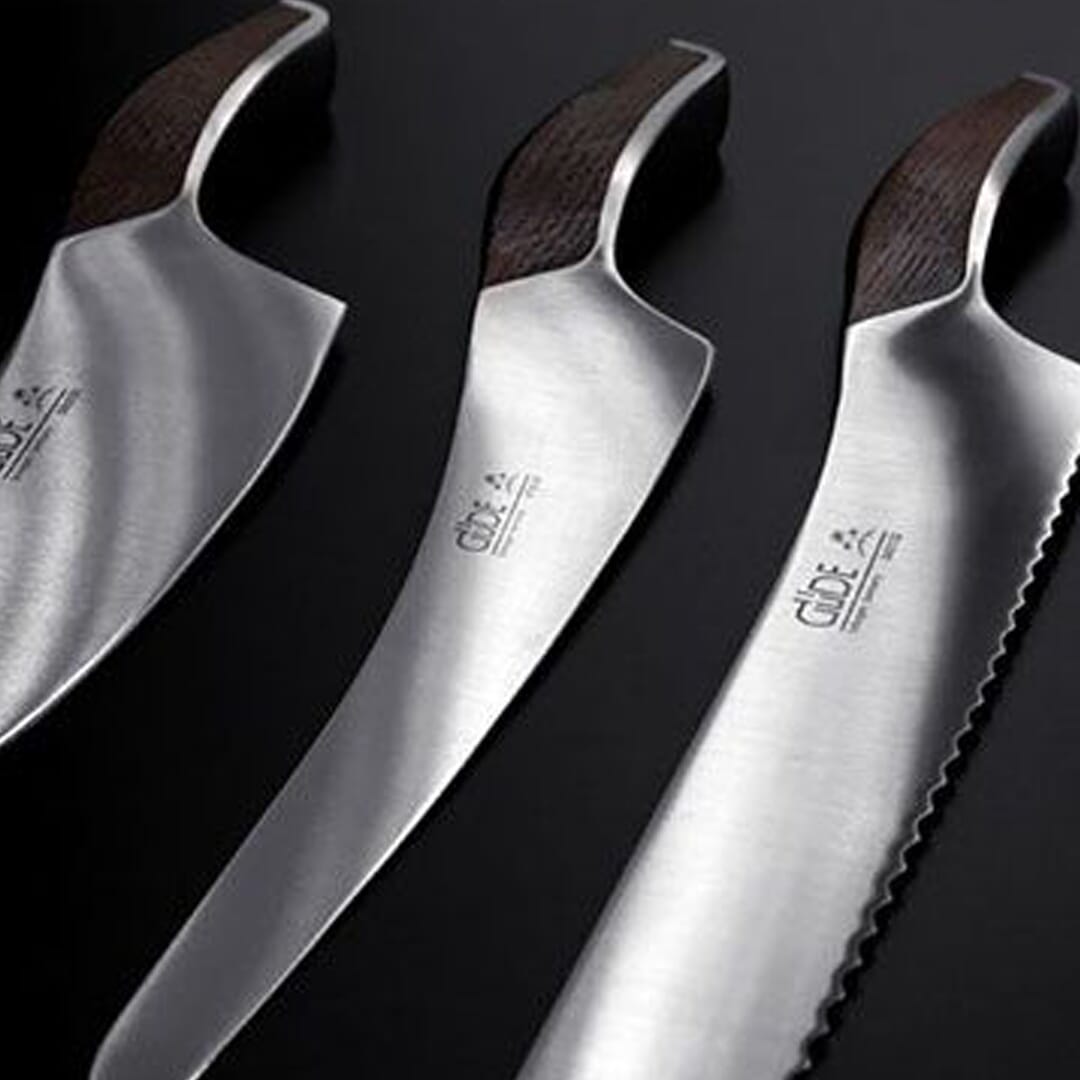 Güde
Multiple award winners for their traditionally drop forged knives and founded in the knife-making centre of Solingen more than 100 years ago, Güde today uses the same painstaking hand-made methods to create its knives as it always has. To underline that heritage, Güde is still wholly owned by a great-grandson of the company's founder. Quantity and selection of knives made is kept deliberately low to ensure high quality.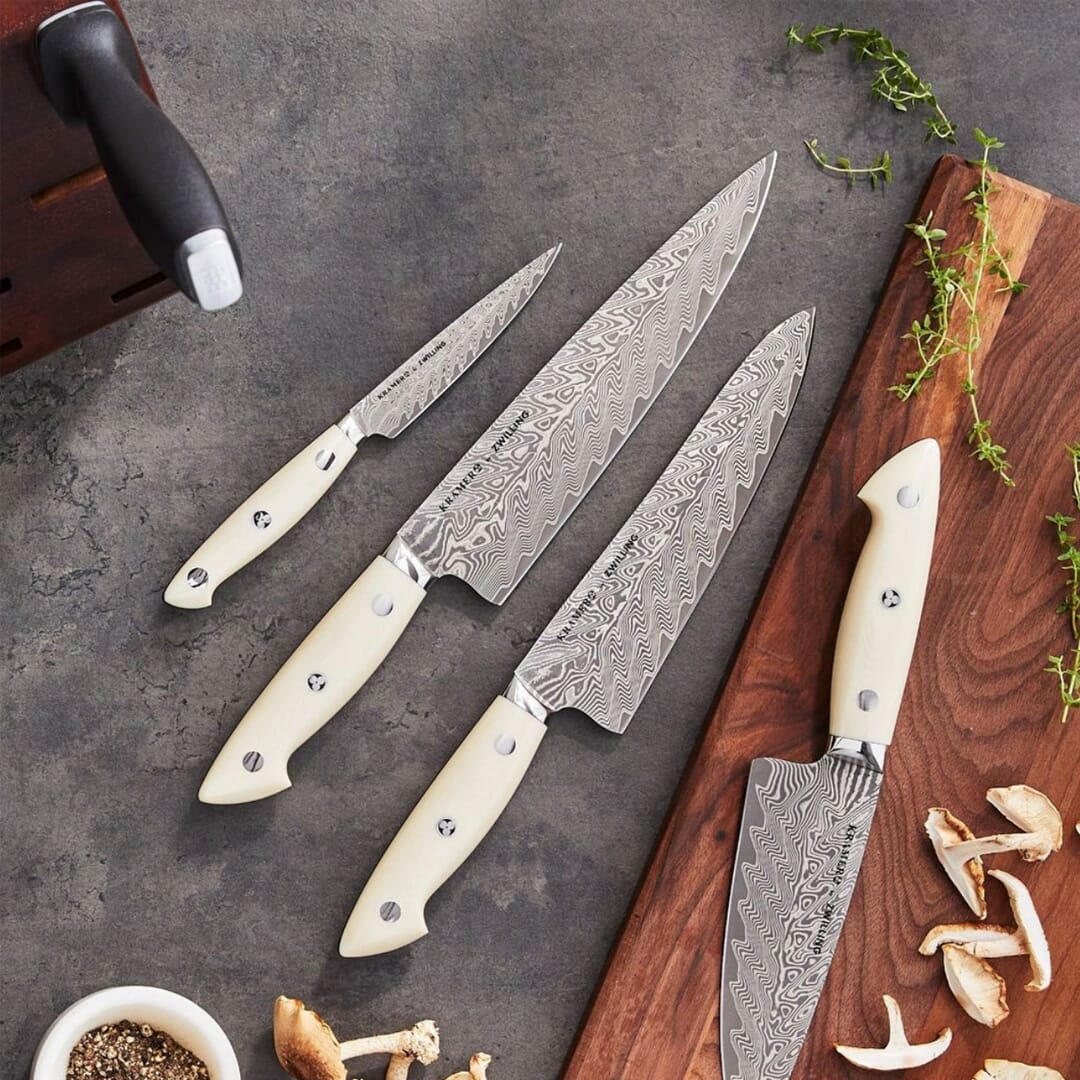 Zwilling
One of the oldest knife-makers still in the business, Zwilling remains one of the largest makers of kitchen knives worldwide. Founded in 1731 in Solingen, the German city renowned for knife-making, with one of the world's earliest trademarks registered with the Cutler's Guild of Solingen. New traditions join this storied heritage with a huge and expanding range of knives, with a particular focus on kitchen use, and most forged from high-carbon stainless steel.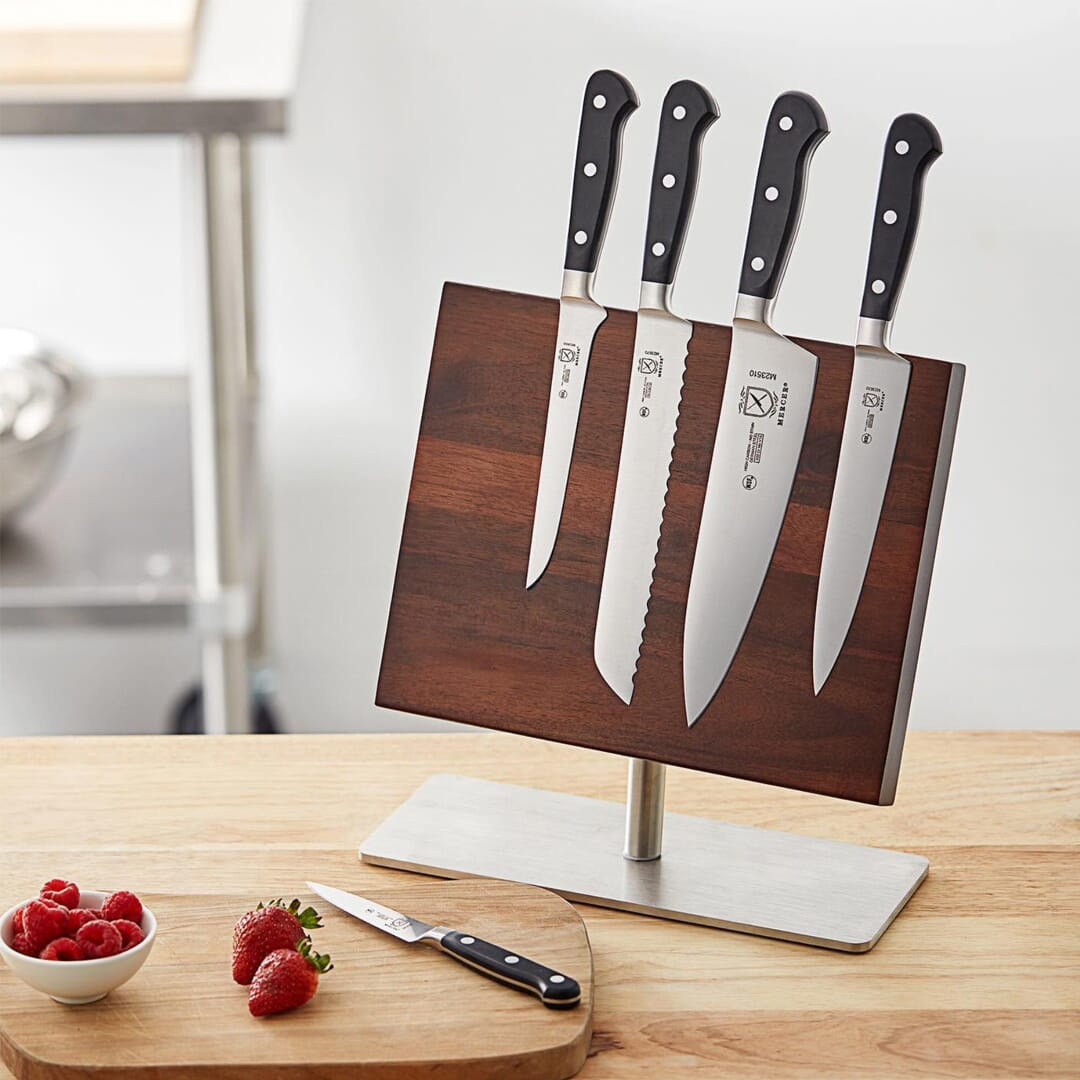 Mercer
Providing the finest quality professional chef's knives is the prime speciality of Mercer Culinary, drawing on their many decades of experience. There's a wide choice of not only types of kitchen knife - from versatile Santoku knives to specialist knives for skinning, boning, peeling, butchering and many more - and of methods of manufacture and types of steel used, too. Classic bread knives a speciality.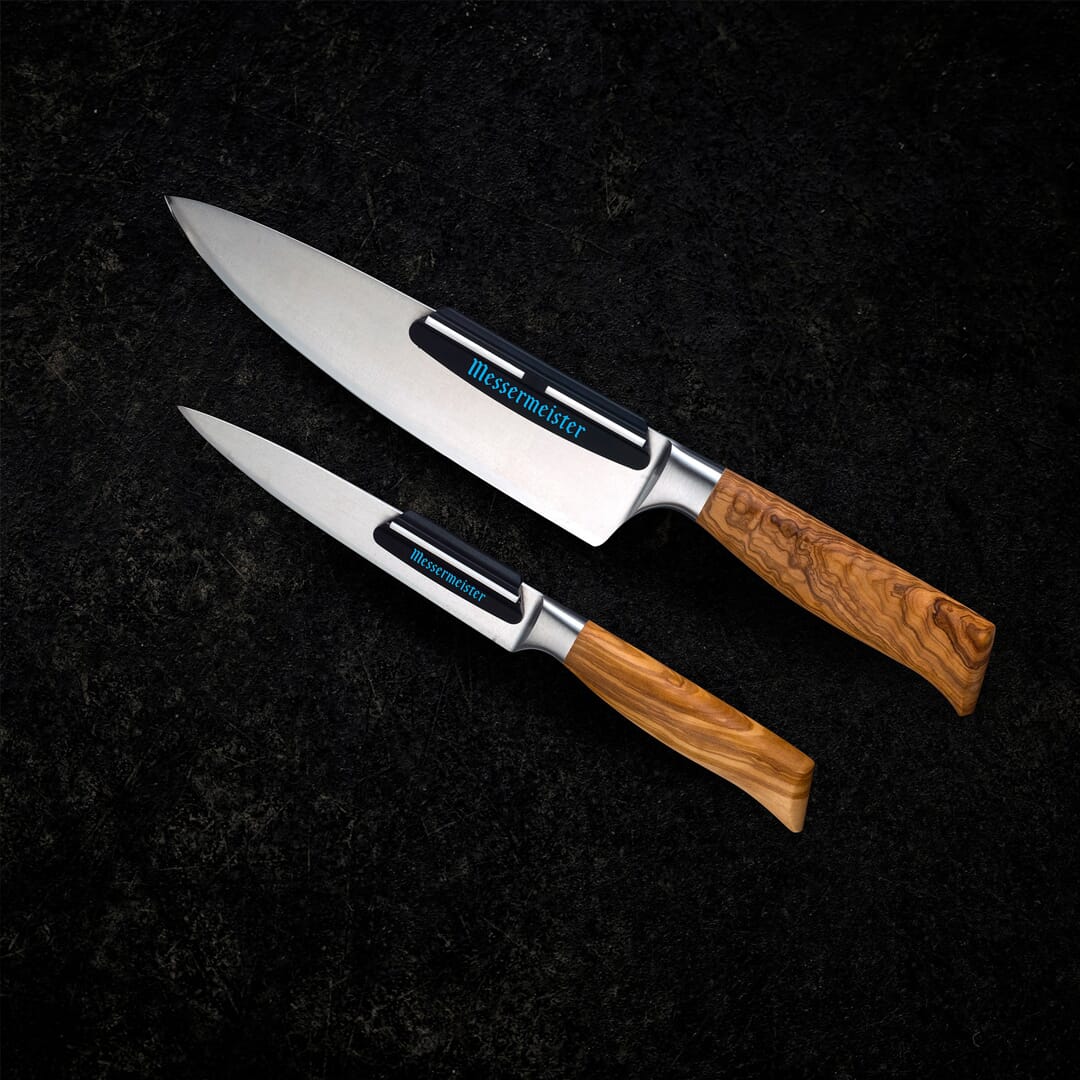 Messermeister
German heritage, now based in California and 100% female owned, from the same family who founded Messermeister - German for "master of knives" - more than 40 years ago. Knife manufacture is largely located in Solingen, centre of German knife history. With a huge range, Messermeister continues to innovate with a lifelong warranty on many of its knives and using specialist construction to bolster its long-standing claim to offer the sharpest German cultery on the market today.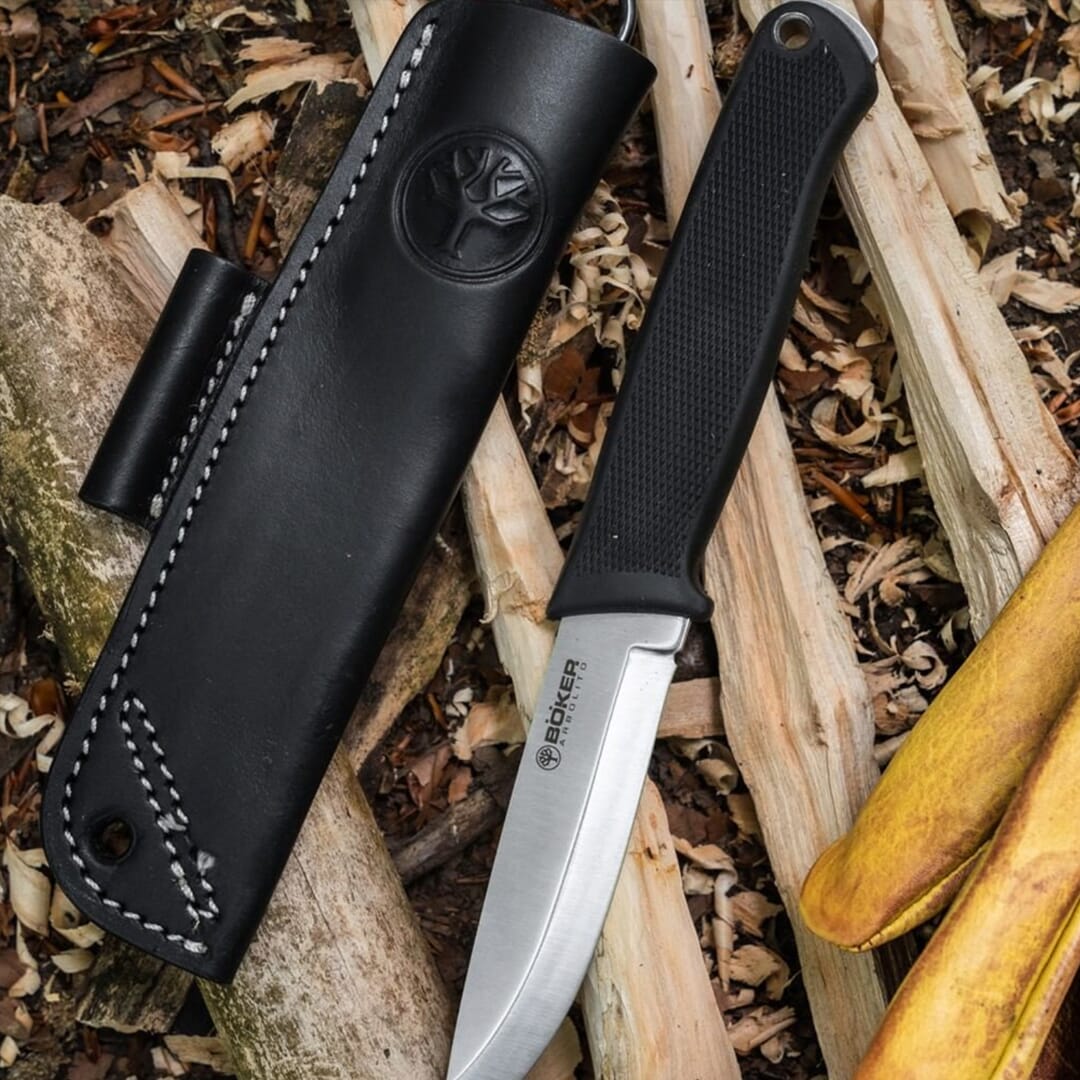 Böker
You'll turn to Böker not only for their highly innovative range of everyday kitchen knives, and for their long-established collections of traditionally made pocket, hunting and other knives created by expert craftspeople in Solingen, the heart of German knife-making. The company's famous tree branding has been found on knives since the first was crafted at its manufactory in 1869. Many of the same methods are still in use today in pursuit of creating, as Böker puts it, "extraordinary knives".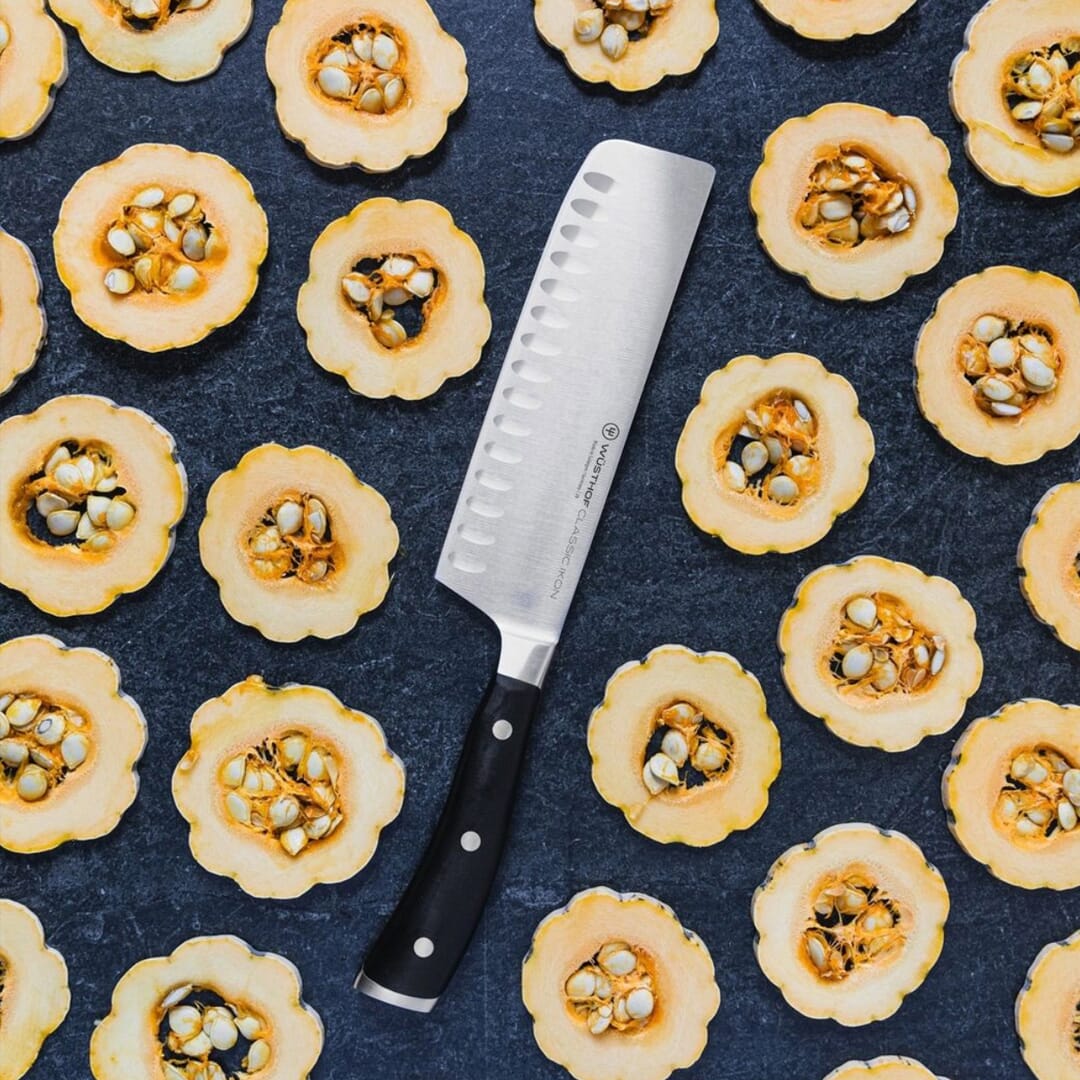 Wüsthof
For 200 years Wüsthof has remained family owned and based in the German City of Blades that is Solingen. Scissors began the Wüsthof story in 1814, expanding rapidly to a wide range of knives for all uses and needs, including an innovative range of Urban Farmer knives aimed at the home grown movement, with sustainable beechwood handles and designed to be safe to use when wet. It's just one example of Wüsthof's forward-looking innovation.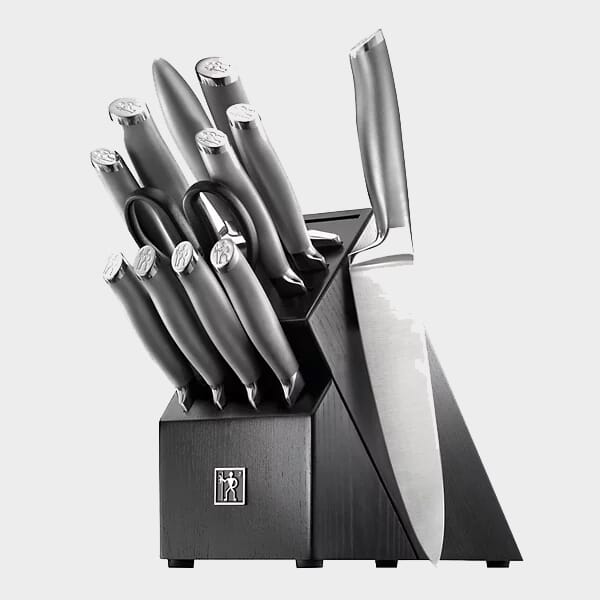 Henckels
High quality knives for more than 275 years, handmade as they always have been in Germany's knife manufacturing centre, Solingen, is the compelling offer from Henckels. Their knives are favourites with amateur and professional cooks alike, including a pioneering range of self-sharpening knives in blocks equipped with ceramic honing wheels. High carbon stainless steel is used in manufacture, with cold-hardening to increase resistance to stains. 
For more kitchen upgrades, check out our pick of the best pendant lights.
---
---