Wim Hoff will tell you nothing beats a cold shower in the morning. Whilst we endorse that message, and know full well the benefits of cold water immersion, we'd raise him one further. Nothing beats a warm, indulgent shower with a luxury body wash. It's the height of indulgence. All of the cleansing and skincare advantages with the takeaway benefits of smelling incredible.
Not only do you take that scent with you, but leave your bathroom door open after and the aromas spread through your living quarters. Two birds one stone.
There's something to be said for investing in luxury grooming items. Spending more money on an item that most will point out can be bought for little expense as part of your supermarket shop is true indulgence. That's where the below men's body washes come in. If you're looking to set yourself up for the day or want to unwind before getting into fresh sheets, we've collated some of the best men's body washes for taking your shower regime up a notch.
Best men's body washes in 2023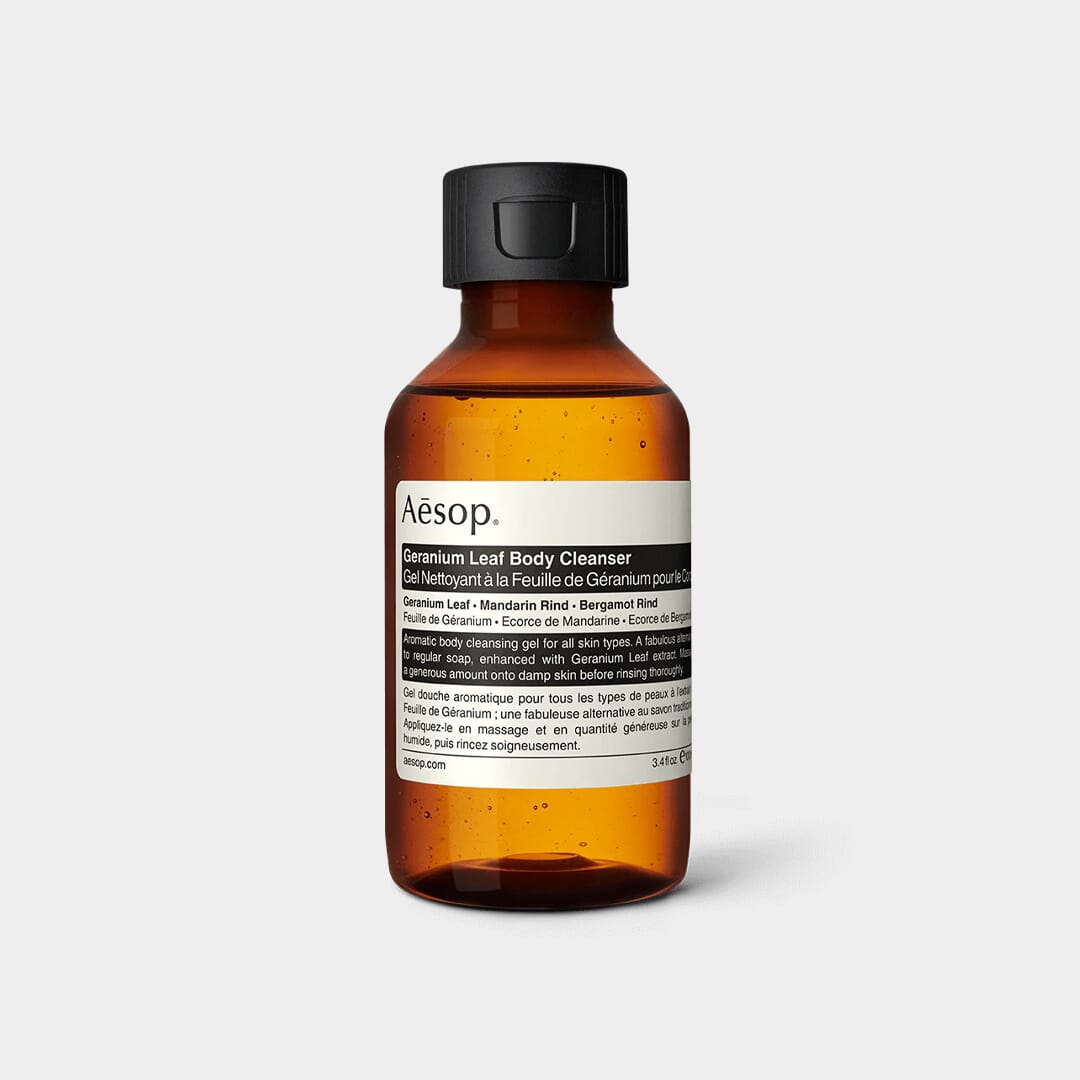 Aesop Geranium Leaf Body Cleanser
Aesop in a bathroom is a flex. It's as simple as that. There's nothing more indicative of the acceptance of quality than walking into a restaurant toilet or a hotel bathroom and spotting a bottle of the Australian good stuff. It's the universal sign of showing you care. Likewise, your skin knows you care when you applying Aesop's invigorating Geranium leaf body cleanser. With a distinctive trademark fresh-smelling scent that gives citrus and greens, ingredients include namesake geranium as well as mandarin rind and bergamot. Low foaming, for best results use with a natural sea sponge from neck to toe and rinse.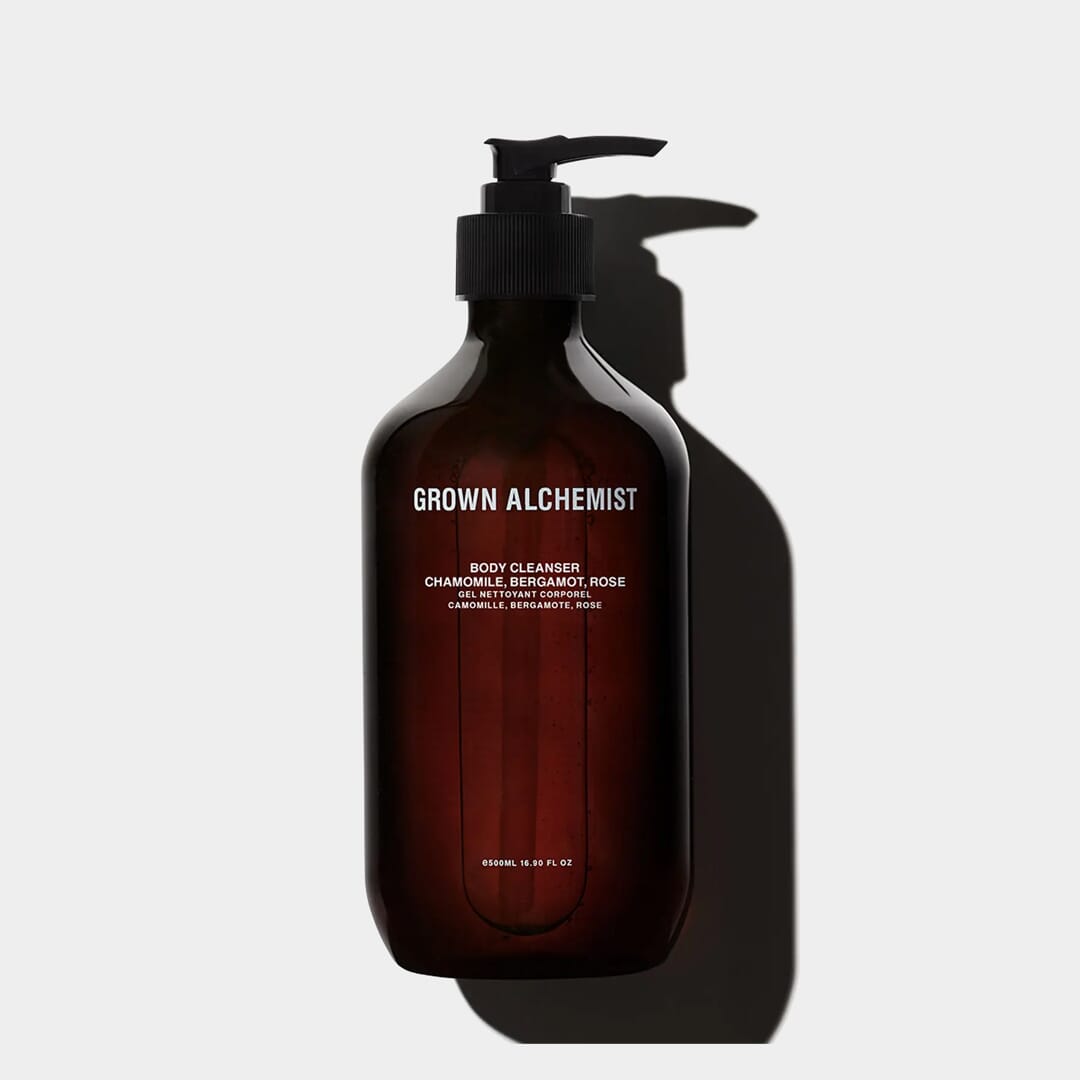 Grown Alchemist Chamomile, Bergamot & Rose Body Cleanser
Another on the list that packs an aroma that's a pleasure to have pass through the house. Grown Alchemist's body cleanser makes the most of natural chamomile, bergamot and rose for a refreshing and calming shower product that doubles up as a premium bath soak. Pump a few splashes onto a spoon and run the water over it when you're filling the tub. Suitable for all skin types, the cleanser combines a host of natural antioxidants including jojoba, Macademia and rosehip.
Le Labo Basil Shower Gel
Pure indulgence. Le Labo is known for its scents and this basil shower gel is as sensuous as they come. Lingering in your shower room long after the wash, it's the ultimate double threat. A genuine pleasure to shower in, the product channels basil and sesame for a scent that doesn't really smell like either in the end, instead elevated to a musky dream aroma. Leaving skin soft and smooth and made in California from natural ingredients including sesame oil and rosemary leaf extract, it's an addictive treat. Don't be surprised if you get through multiple bottles in a short space of time.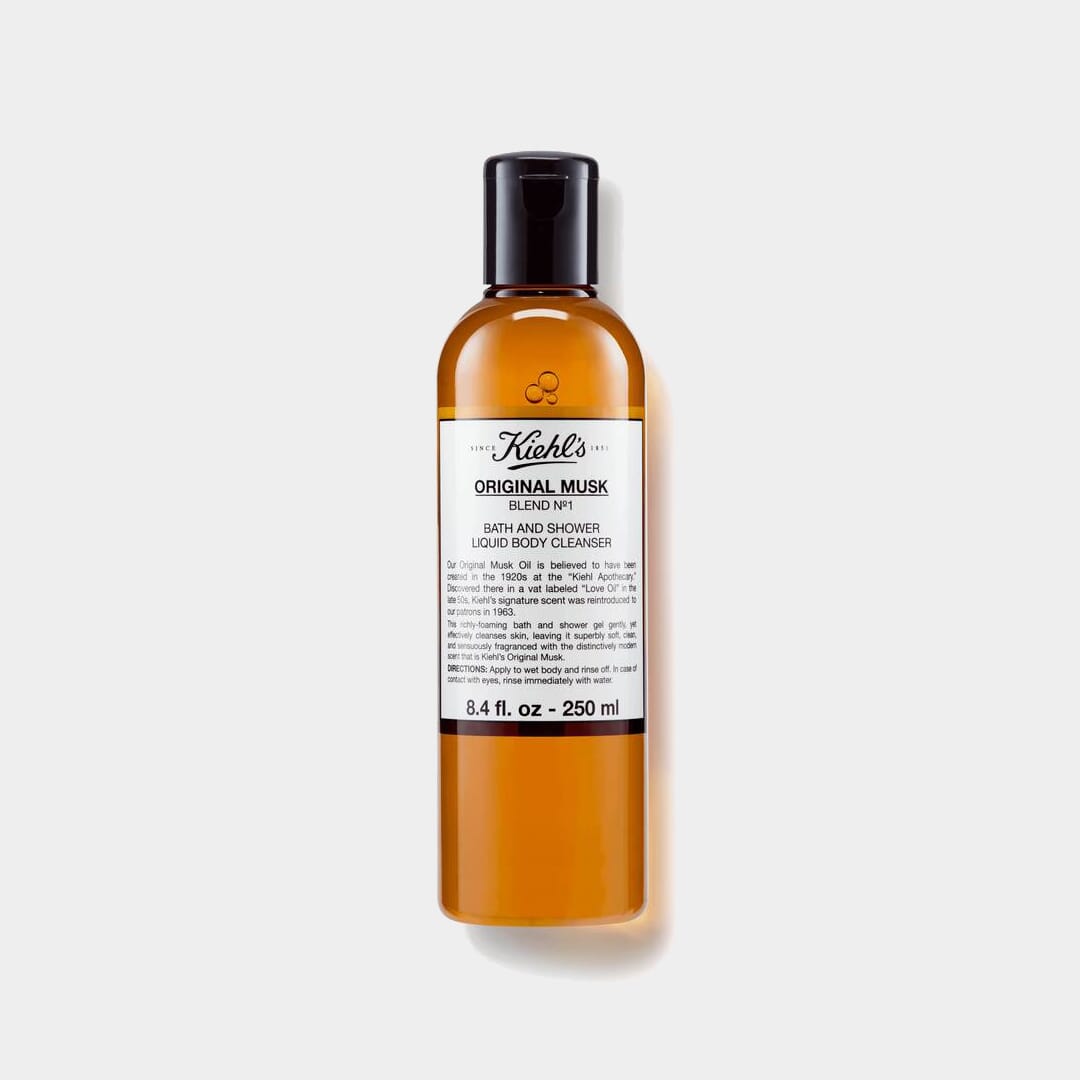 Kiehl's Musk Bath and Shower Liquid Body Cleanser
A tried and trusted brand when it comes to male skincare, you can count on Kiehl's to bring that expertise to your shower and bath regime. Bursting with the brand's trademark original musk fragrance, this liquid body cleanser is rich-foaming and suitable for all skin types including those with sensitive skin. Another one that lends itself well as a bubble bath, the cleanser leaves skin feeling soft and fragranced.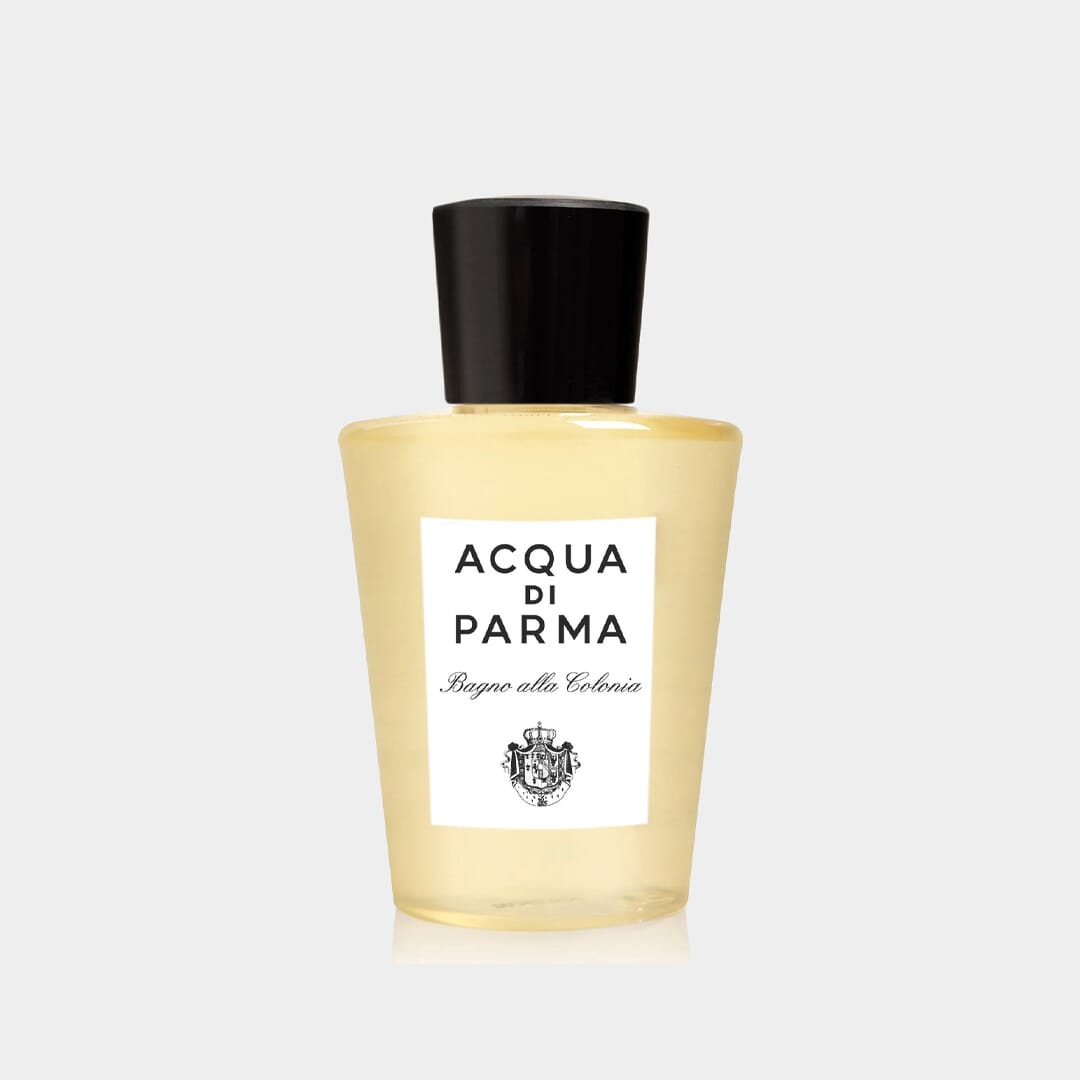 Acqua Di Parma Colonia Bath and Shower Gel
When an Acqua Di Parma scent as glorious as Colonia has a shower gel spin-off it's almost rude not to. Made from the finest natural ingredients with a formula that leaves skin feeling especially cleansed, active ingredients ensure a soft and silky feel to skin after each use. Few bathroom products compete for notes of verbena, lavender and sandalwood. True indulgence in shower gel form.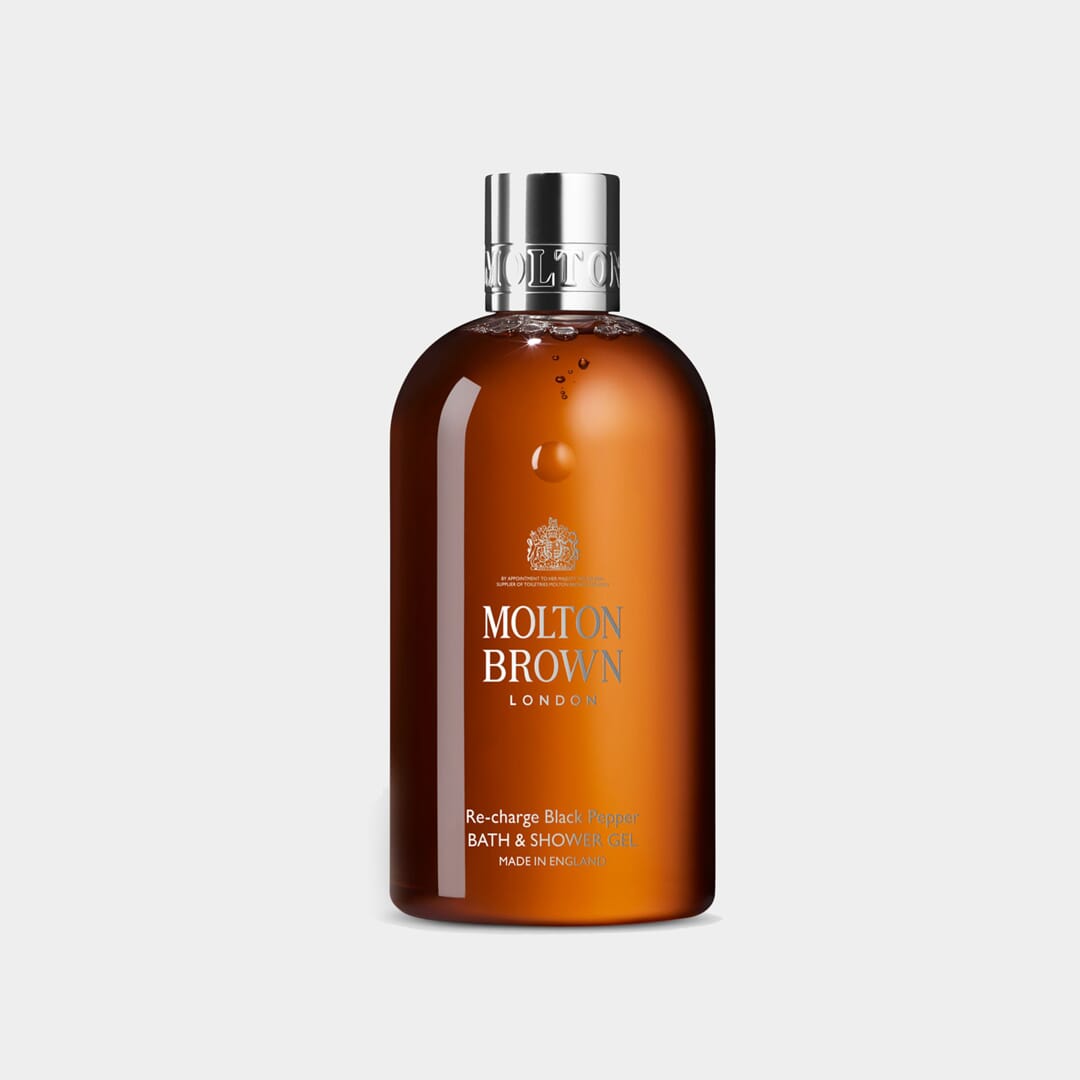 Molton Brown Re-charge Black Pepper Bath and Shower Gel
We've never really understood the association between sport and shower gel, but as far as post-workout-minded grooming products go, this Molton Brown one is a stylish upgrade.
Putting scent front and centre with extract of coriander, top and heart notes of black pepper and vetiver respectively and a base note of piper nigrum seed, you bet it smells the part. You bet it'll moisturise your skin too leaving it feeling revitalised.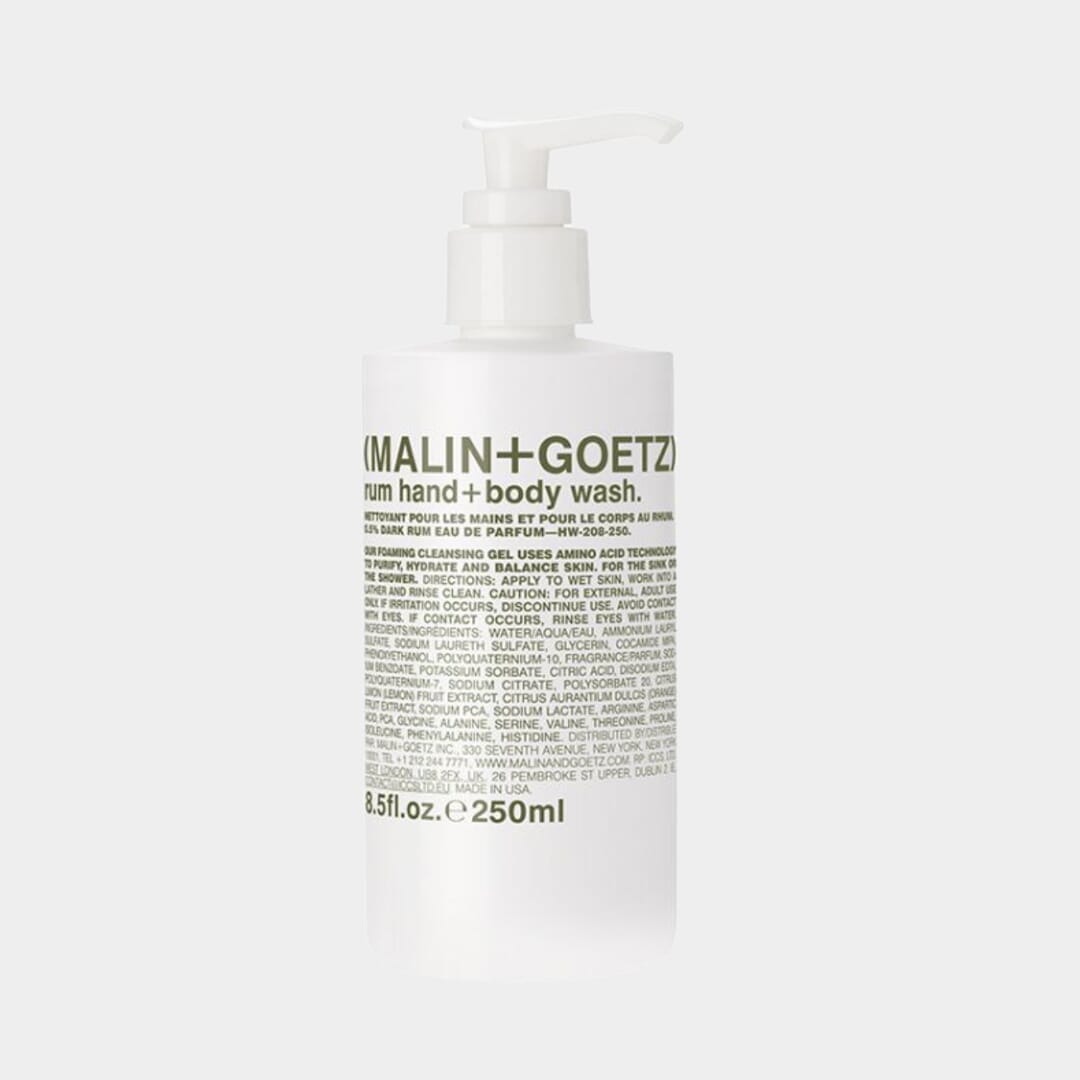 Malin + Goetz Rum Hand and Body Wash
Last but not least Malin + Goetz. No list is complete without them and this rum scented foaming hand and body wash is the brand's trademark mix of luxury scent meets trademark skincare science. Rum scented but modestly so, the cleansing gel is infused with amino acids to hydrate and purify whilst not overdrying skin. Suitable for all skin types, amino acids and glycerine bind water to skin, enhancing moisture retention. The sweet and spicy scent lingers too. Needless to say its vegan and cruelty-free.
Now that you've discovered our guide to the best men's body washes, explore our pick of the best moisturisers for men.
---
---