It's well established that Amsterdam is one of the world's coolest design destinations, renowned for its creative spirit and eclectic style. The Dutch capital is brimming with concept stores and independent boutiques that showcase its increasingly exciting home-grown talent. As the city slowly comes back to life following severe lockdown restrictions, we thought we'd shine a spotlight on some of our favourites. Scroll on to discover five must-visit men's clothing stores in Amsterdam, which you should most certainly make a beeline for whenever you're next in town.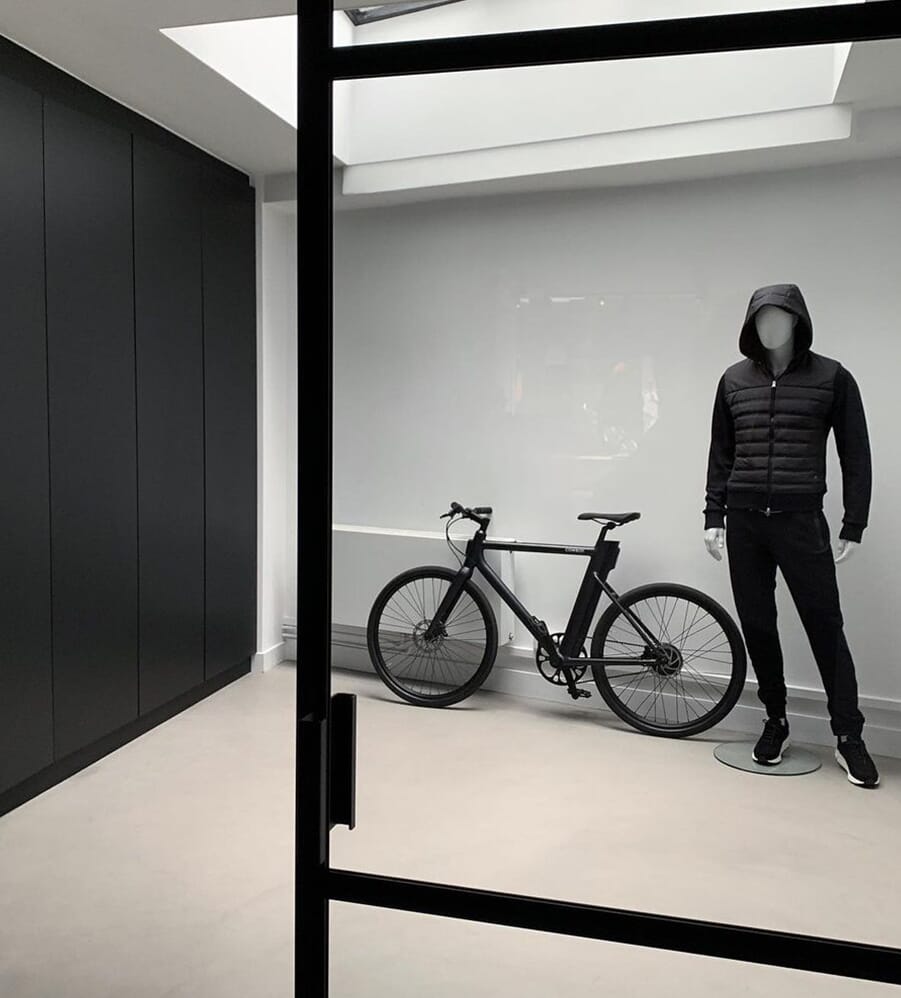 WAHTS
Gerard Doustraat 75
1072 VM Amsterdam
WAHTS is renowned for its luxury sportswear staples that strike a balance between sleek style and ultimate functionality. Its flagship store, which opened in March 2019, reflects the brand's less-is-more design philosophy, showcasing a carefully curated range of essentials against a clean, contemporary backdrop. The store is located in Amsterdam's vibrant De Pijp neighbourhood, a popular haunt for creative types that boasts no shortage of trendy cafes, bars and boutiques. Take a stroll while you're there and soak up the culture.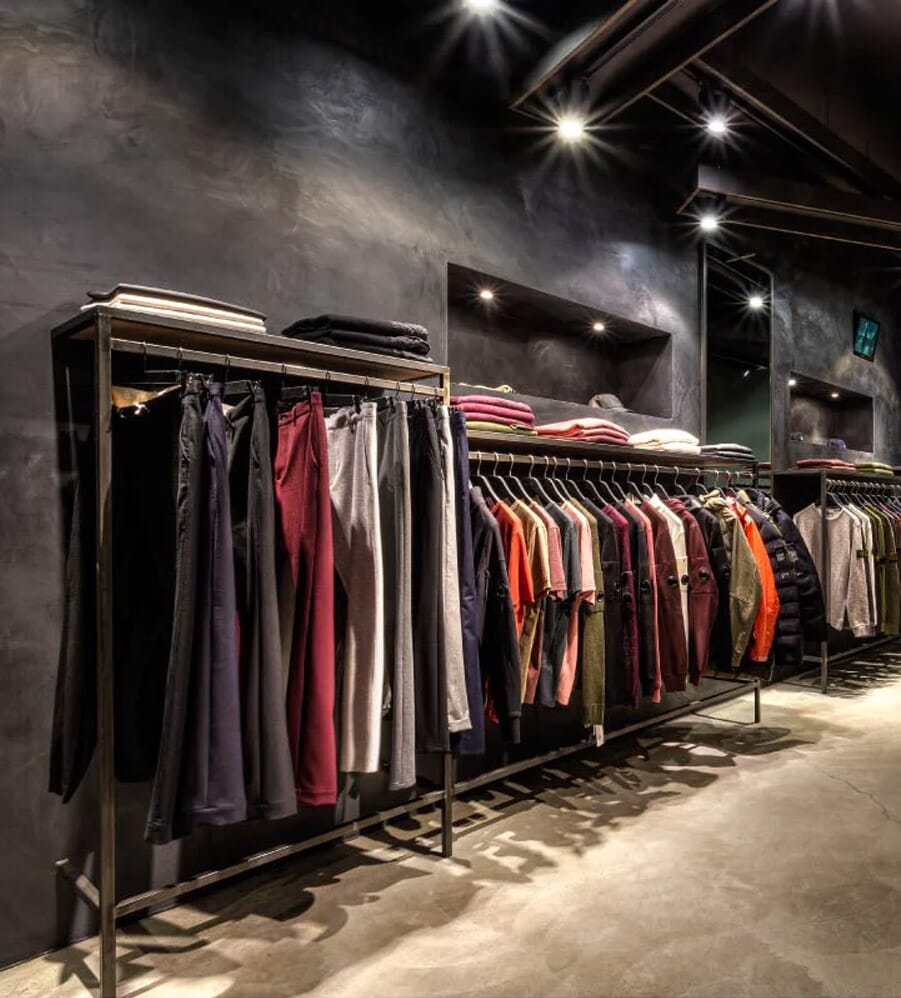 Hombre
Jan Evertsenstraat 70
1056 EE, Amsterdam
Hombre is a one-stop-shop for high-end streetwear and menswear classics. A stalwart of the Amsterdam-West neighbourhood since 1977, the store offers a carefully curated selection of clothing, showcasing renowned local and international brands such as Aurélien, Closed, Missoni, Y-3, Filippa K and Paul Smith. Exposed lightbulbs, dark-washed walls and a moody colour palette lend the shop's interior a distinctly masculine energy.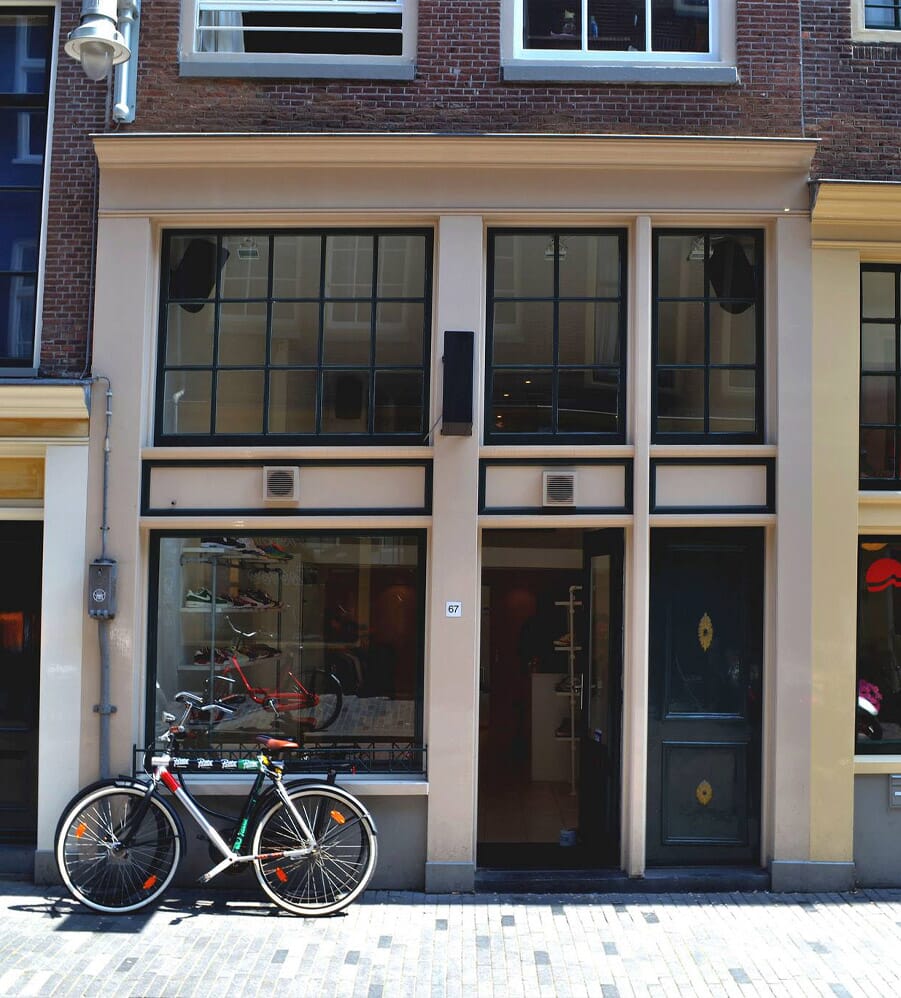 Patta
Zeedijk 93 & 67
1012 AT & 1012 AS, Amsterdam
Patta was founded by Edson Sabajo and Guillaume 'Gee' Schmidt, both instrumental in the Dutch hip-hop and nightlife community in the 90's and early 2000's. Since its launch in 2004, the Amsterdam-based brand has garnered a reputation as one of Europe's leading streetwear brands. Its distinctive logo is emblazoned across its range of tees, sweaters, jackets and shirts. Pay a visit to the Patta store in the heart of Amsterdam to get your fill of iconic gear.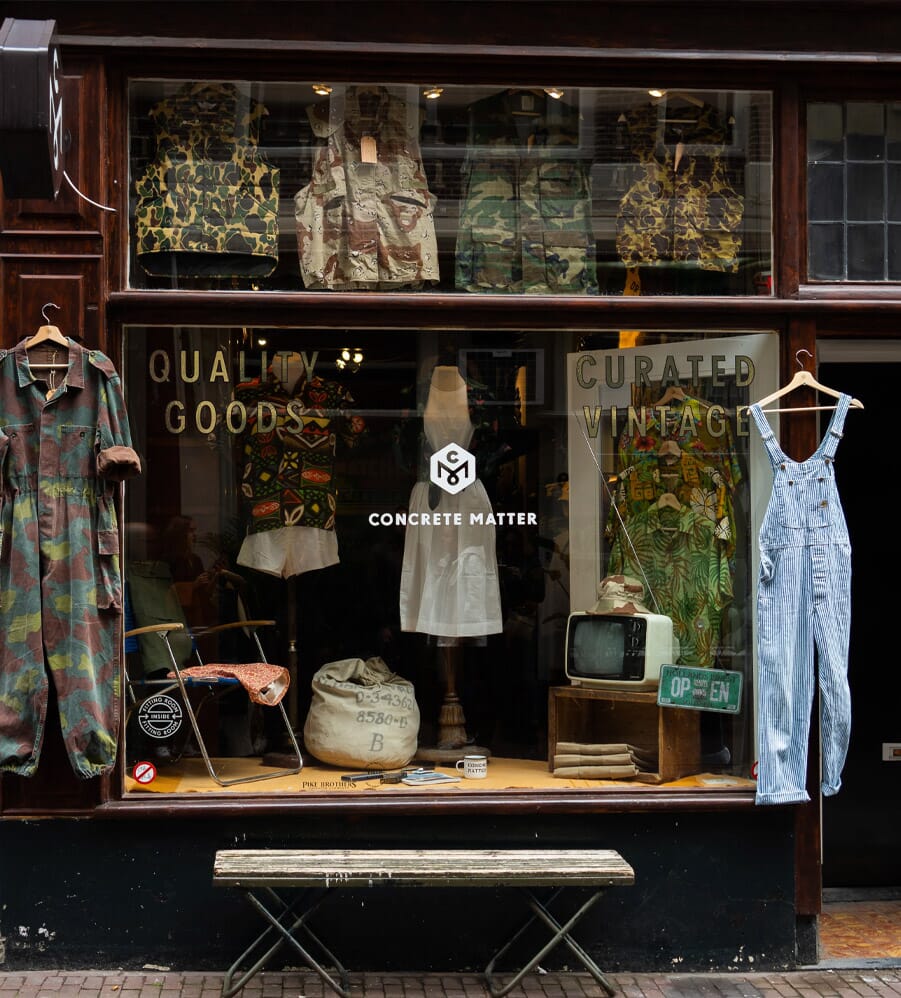 Concrete Matter
Gasthuismolensteeg 12
1016AN, Amsterdam
Concrete Matter is your go-to for classic, hard-wearing workwear staples like raw denim jeans and flannel shirts. Taking a firm stance against the wasteful nature of fast fashion, the store champions timeless design, focusing its offering on vintage workwear, denim and military clothing. Take your time perusing the pieces: you're guaranteed to find a pre-loved gem.
Shop all men's clothing at OPUMO.
---
---