Want to go off-road on your next motorcycle? Of course you do. The greats of the biking world have heard you and there's a huge range of off-roaders now available in all shapes, sizes and - for the design conscious - colourways. You might choose what the manufacturers like to call an "adventure" bike that will be with you on-road and off, compromising only a little on abilities beyond the tarmac to make sure you also get to the office in style and on time. Then there are the laser-focussed dedicated off-roaders, which are not necessarily road-legal but are demons of the off-road trails. We've included a sprinkling of these too, all in our pick of the top 10 off-road motorcycles.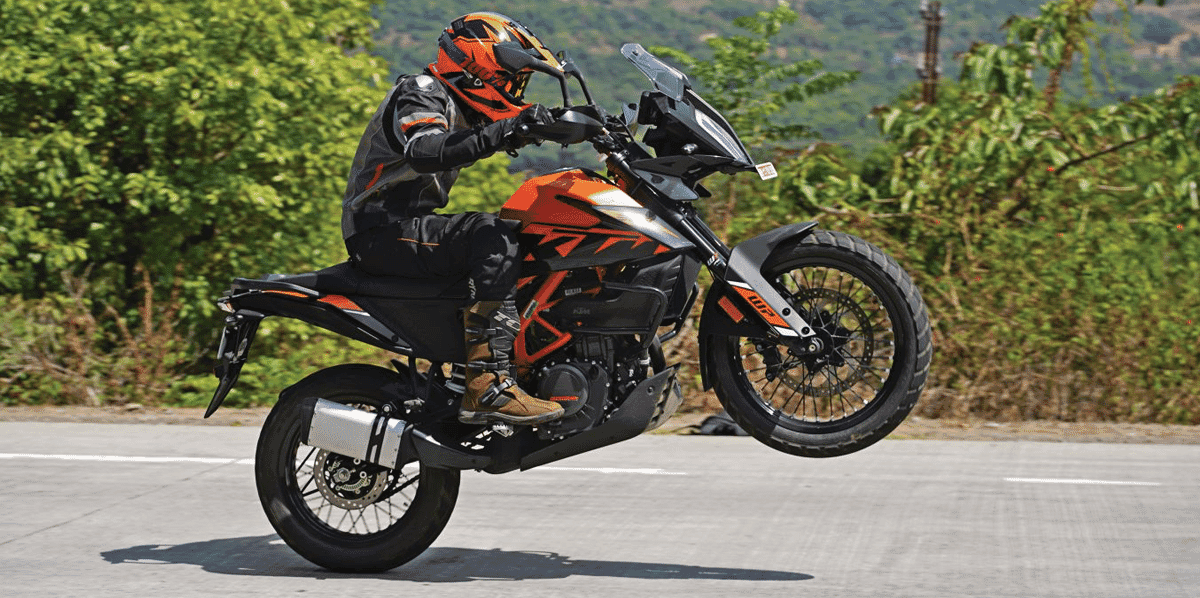 Best off-road motorcycles in 2023
KTM 390 Adventure
Austrian off-road motorbike specialists KTM know a thing or two about what it takes to get beyond the tarmac and onto the rougher stuff. The latest 390 Adventure is, as its name implies, ready for whatever challenge you care to throw at it. Heavy duty spoked wheels offer the confidence of tackling the most difficult of terrains, small but mighty engine is geared - there's six of them - for hill, dale and that long road home. A perfect first off-road bike boasting a great name.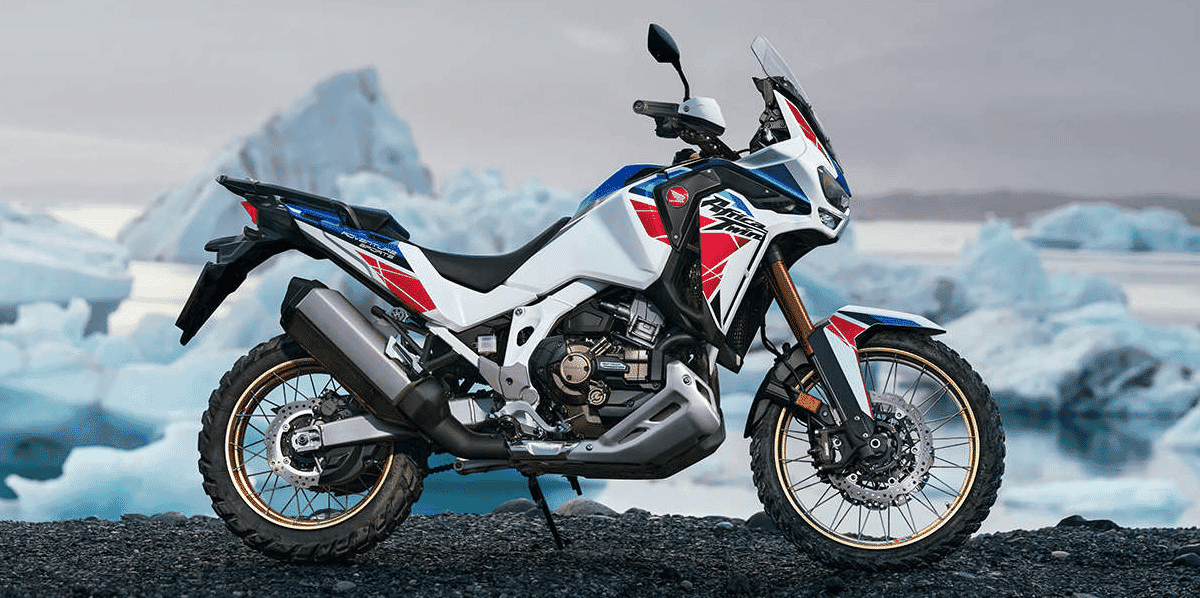 Honda CR1100L Africa Twin
Hugely powerful, massively capable contender from Honda is aimed at the experienced rider, and what a ride you're going to have. Everything from the electronics to the gearing is designed to get the best out of your off-road experience, whether that's traversing a continent or a ride up your local hill. Manual and advanced automatic gearshifts are available, long travel Showa suspension gets you through your journey with maximum comfort. Oh, and did we mention it looks great too?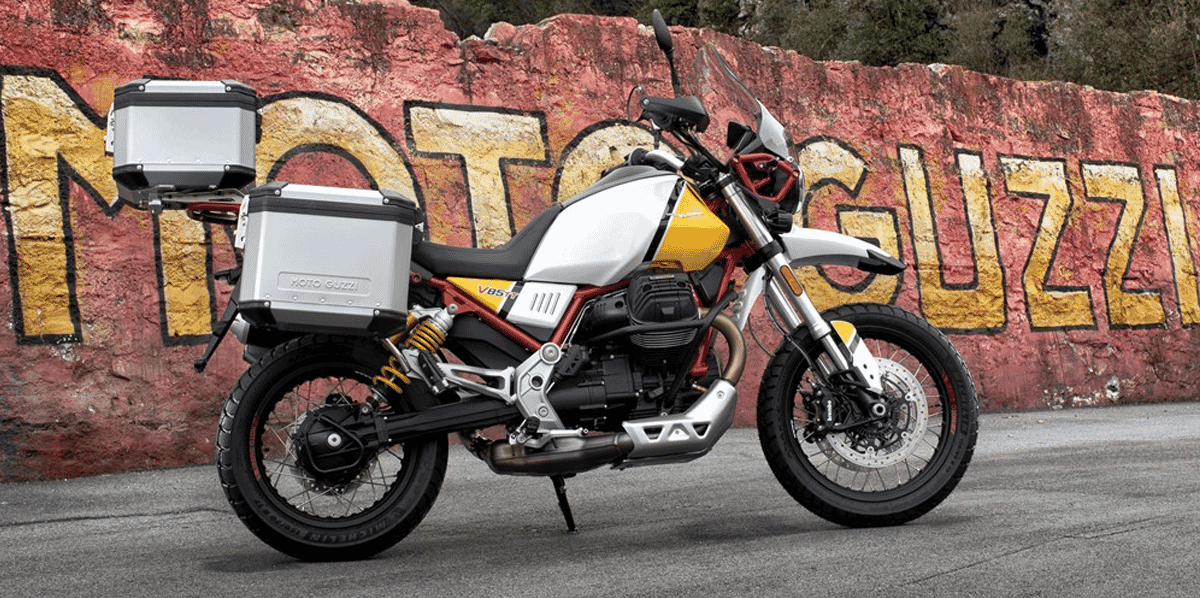 Moto Guzzi V85TT
Yes, of course you want an Italian thoroughbred as your chosen steed when you're off-roading. Power comes from classic Moto Guzzi transverse V-twin engine, with added torque at low speeds available through a specialist electronic engine management system. Cockpit offers a choice of five driving modes, designed to adapt your Moto Guzzi to whichever terrain your first espresso of the day has propelled you towards. Pretty nifty for your daily commute, too.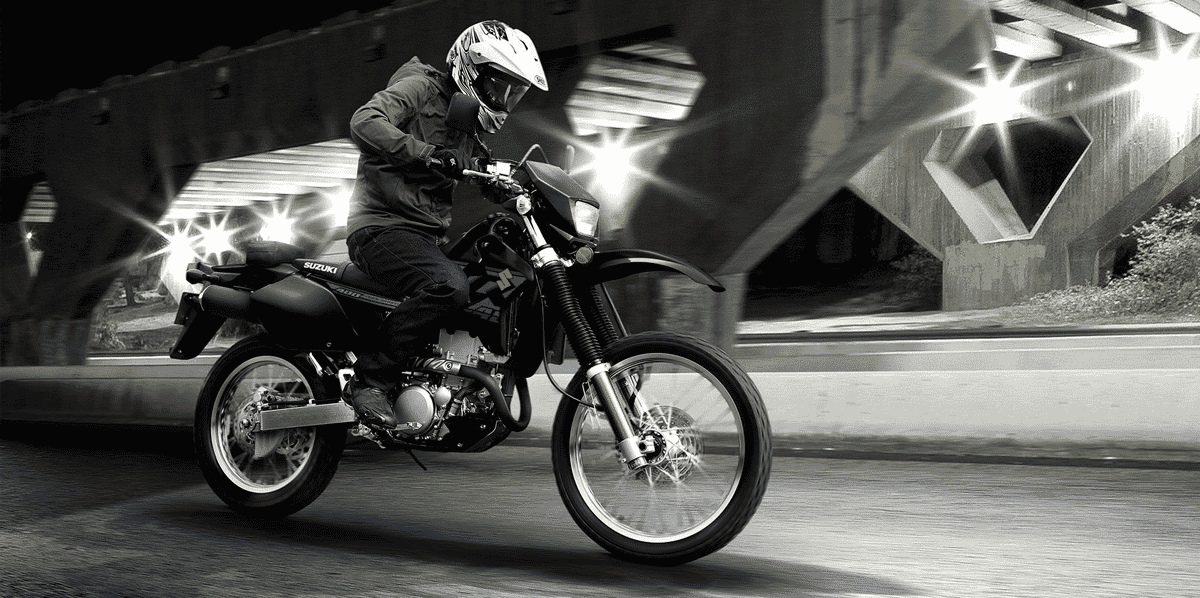 Suzuki DRZ400S
Latest version of one of the true greats of the off-road motorcycles. Single cylinder thumper is now liquid-cooled, engineering expertise has added lightness by way of - among others - the use of forged aluminium for the pistons. It's the small things that make a great bike, after all. Wheels are designed to host your choice of dual sport tyres, while long-travel forks offer confidence and ability. There's little fuss about this modern classic Suzuki, and a lot to like.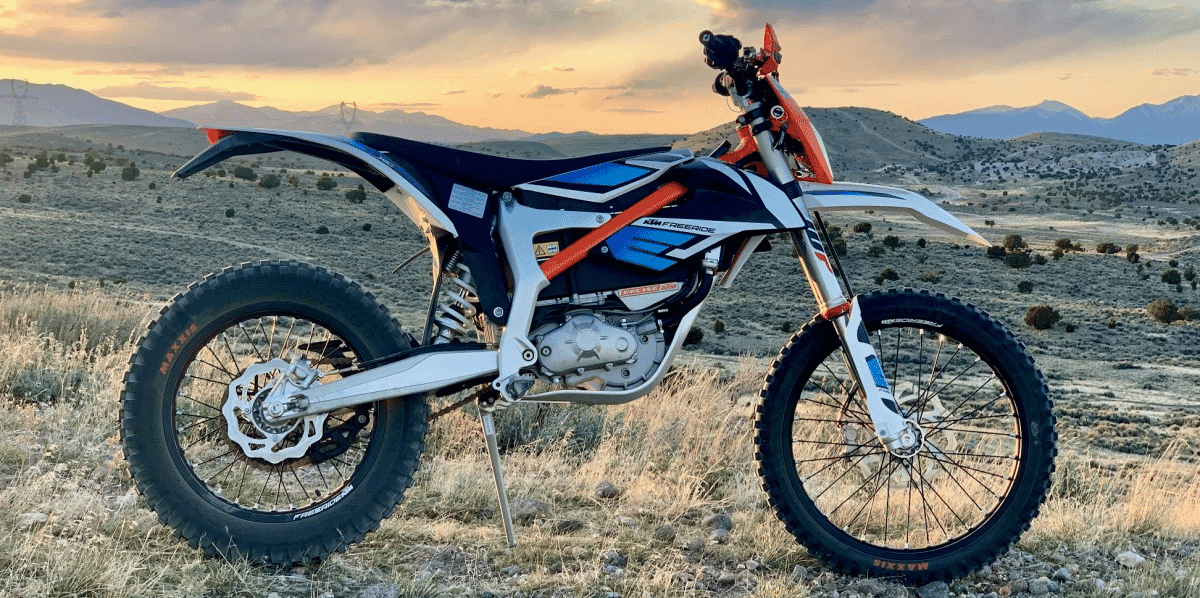 KTM Freeride E-XC
No apologies for including another KTM in our top ten list, first because of the expertise of the company in making great off-roaders and second because this one is the future. Electric propulsion means instantly-there power which is ideal for the most challenging of conditions. Sparse look speaks of form-follows-function design: this is your weekend bike for off-tarmac rather than your everyday ride on-road. Easy to charge, too, with an external charger that plugs into any regular socket.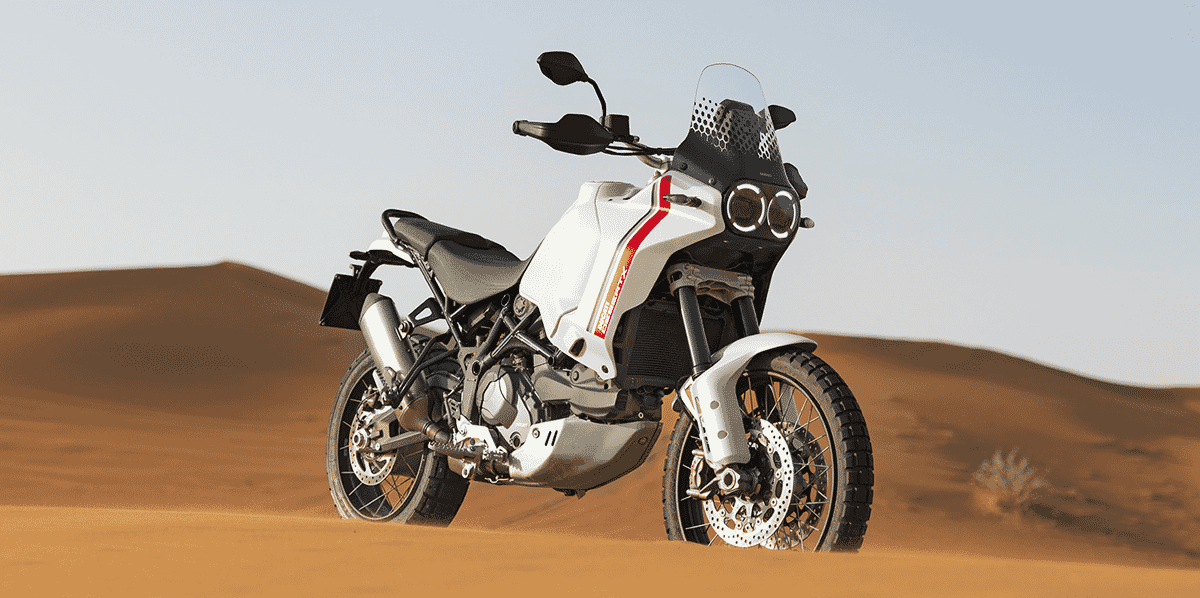 Ducati DesertX
Ducati call the look of their flagship off-roader "heritage minimal". Centro Stile Ducati, the company's design centre, has taken inspiration from the rugged bikes that competed in the legendary Dakar Rally, that and a colourway part-inspired by an electric Audi that has more recently competed. Odd, until you remember that Audi now own the company, which is no bad thing given Audi's reputation for reliable technology. And did we mention the DesertX boasts an uprated version of Ducati's 937 cc liquid-cooled Testastretta engine? We predict you will be mentioning it. A lot.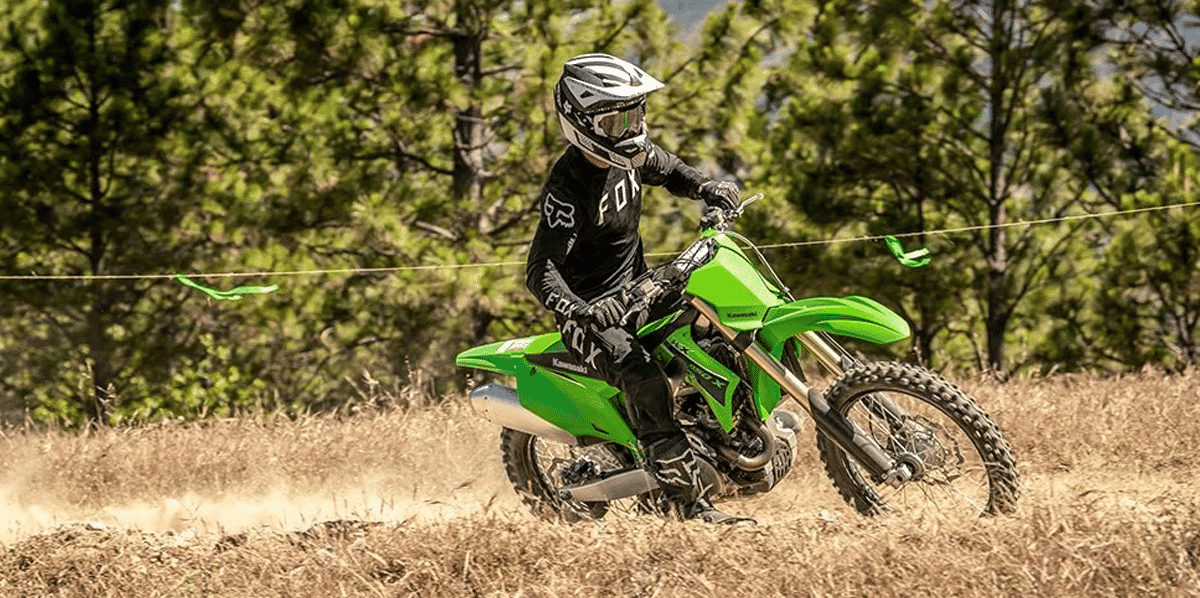 Kawasaki KX450X
Looking to compete in moto-cross, or at least begin to think of it? Kawasaki's neat no-frills KX450X is the bike for you. Suspension is described as "race ready" which means you can throw pretty much anything at it. Narrow frame and minimal bodywork is aimed at allowing you maximum control to be completely at one with the bike, while close-ratio gearbox means you're always ready to deploy all the power the classic liquid-cooled, four-stroke single cylinder engine has to offer.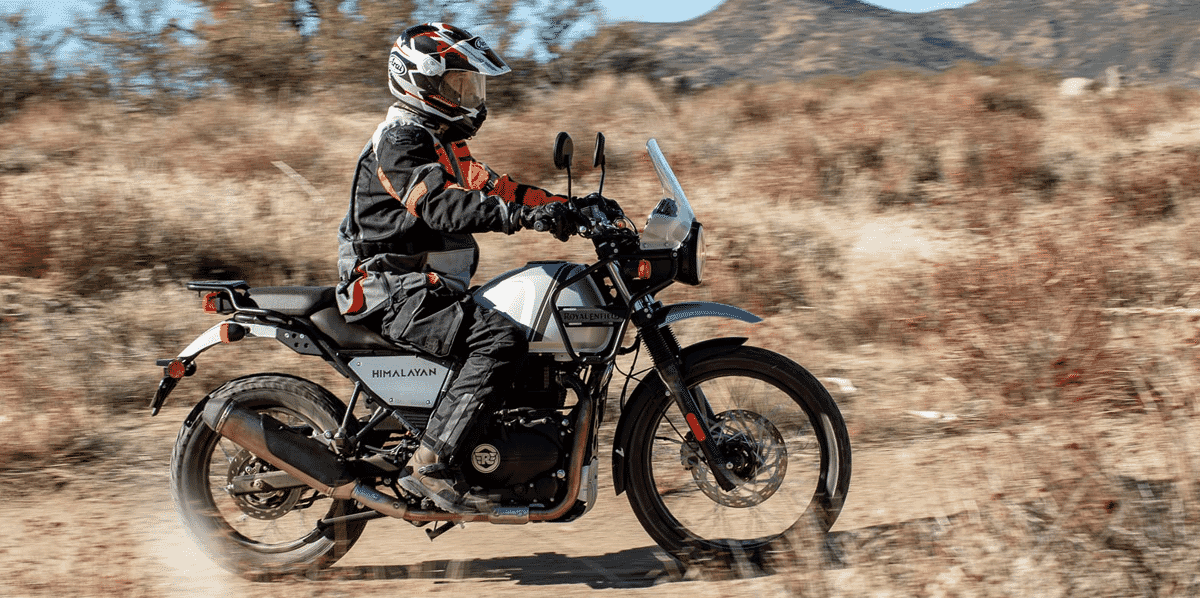 Royal Enfield Himalayan
One of the great old names in motorcycling has come up with an ambitiously named motorcycle that's the result, says the company, of "thousands of kilometres of traversing the most challenging terrain". This machine may be big but it's very serious indeed: witness the optional jerry cans that can be mounted up front to extend your range with extra fuel. Add the panniers to the rear and you're ready for anything. Design is aimed at maximum comfort whether you're sitting or standing. We'll have ours in Sleet Black, please.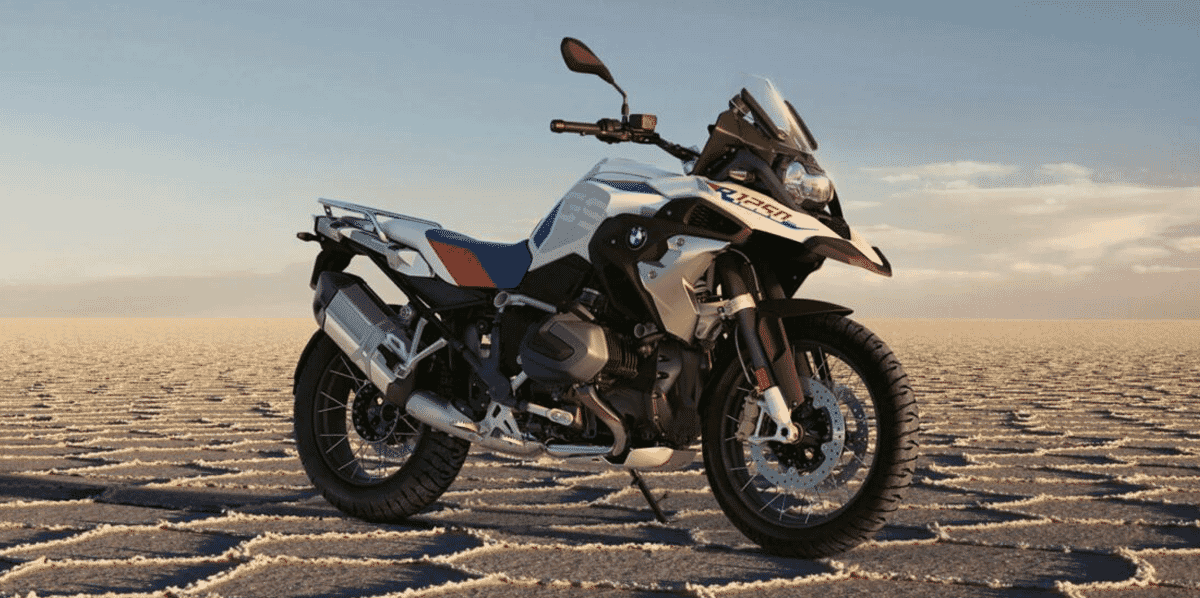 BMW R 1250 GS
If you want pedigree and performance coupled with the engineering and reliability that comes with the BMW badge, look no further. Bavaria's finest are keen to point out that versions of this bike have been on sale for more than 40 years, so they've had some practice in perfecting the R 1250 GS. There's the latest version of BMW's famous flat-twin underneath you, capable of more than 120 mph on-road. Off-road the BMW is in a class of its own, particularly with a choice of no less than seven driving modes. Not cheap, but actually brilliant.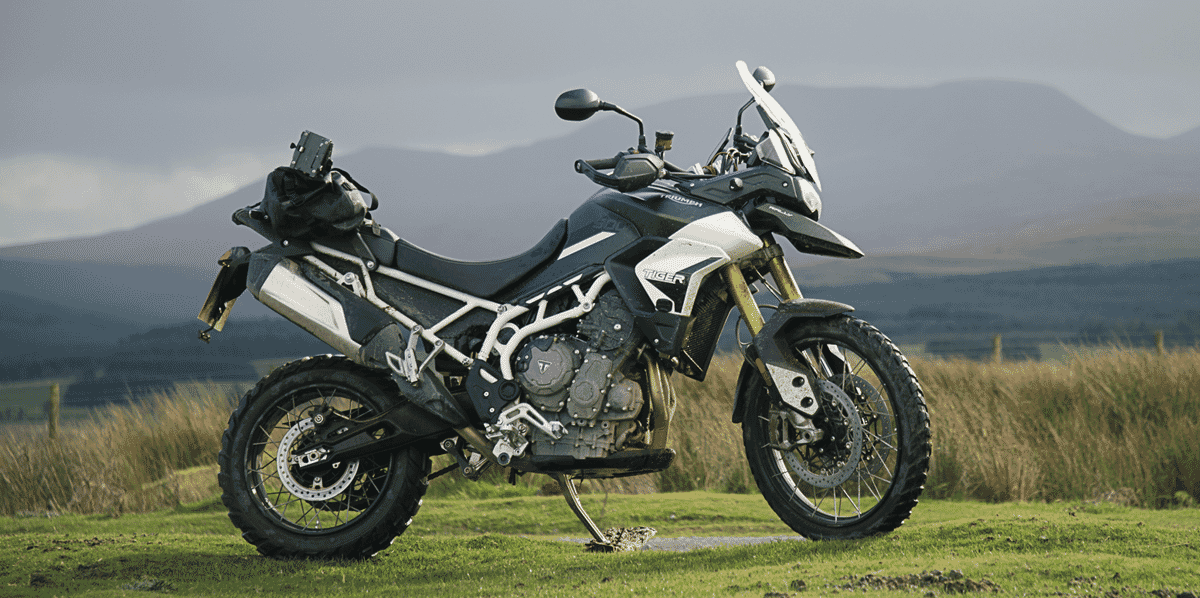 Triumph Tiger 900 Rally
Addictive soundtrack courtesy its triple-cylinder 900 cc engine is just one of the attractions of the latest Triumph off-road adventurer. Premium pricing might make you cautious, but that's exactly what the company doesn't want: witness the manually-adjustable Showa suspension set-up front and rear, and the standard-fit Pirelli Scorpion Rally tyres. This isn't just a bike for your workaday commute, though it'll do that as well. You'll certainly be taking the road less-travelled on the way home.
Get your fix of all things automotive at The Garage.
---
---