Plimsolls are an essential part of every man's footwear rotation. Invented by the Liverpool Rubber Company sometime in the early 1800s, they were designed to be worn at the beach. Around the 1870s, this type of footwear was renamed the "plimsoll." Borrowing its name from a ship's hull, which indicated the maximum depth to which a vessel may be safely immersed when loaded with cargo, this was a nod to the shoe's nautical roots.
Unlike traditional plimsolls that feature a part-canvas, part-rubber design, modern men's plimsolls have come a long way, bringing in more luxurious materials like leather and suede. Some are even crafted from sustainable or environmentally-friendly fabrics derived from organic cotton or even recycled plastic bottles. So, if you're looking for the best plimsolls for men, we've hand selected 10 that should definitely be on your radar this season. So let's dive in.
What to look for in a pair of men's plimsolls
There are a few things that you should consider before buying a pair of plimsolls. Firstly, there's no hiding the fact that this kind of footwear is more on the casual side, so if you're the type of person who has to wear a suit to the office or you dress quite smart in general, plimsolls might not be for you.
Secondly, men's plimsolls are quite simple by design, so if you prefer your shoes to be a little more extravagant, you should think about buying a pair of sneakers or trainers instead. Finally, most plimsolls are a little on the narrower side, so if you have particularly wide feet then that's definitely something to bear in mind.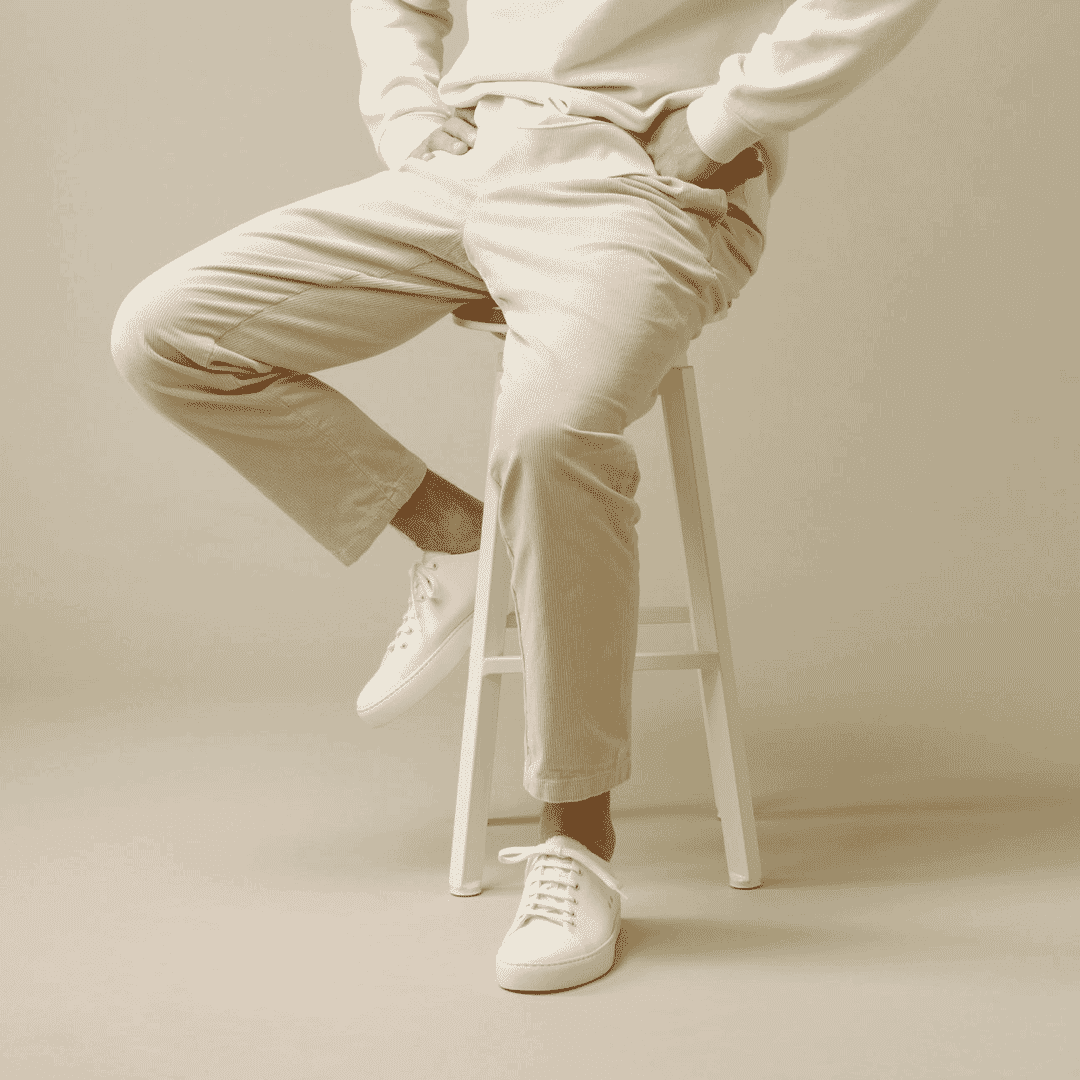 Best plimsolls for men in 2023
JAK
Want to know why the Glove by JAK is called the Glove? Well, that's because it's meant to fit like one. Offering a whole new level of comfort, this is a contemporary take on the classic plimsoll formula. Featuring more or less the same aesthetic as pairs from the 1800s, this has been updated with natural fibres, organic cotton, and recycled PET. It's also available in a wide range of other colourways, and it's 100% vegan too, making it even kinder to Mother Nature.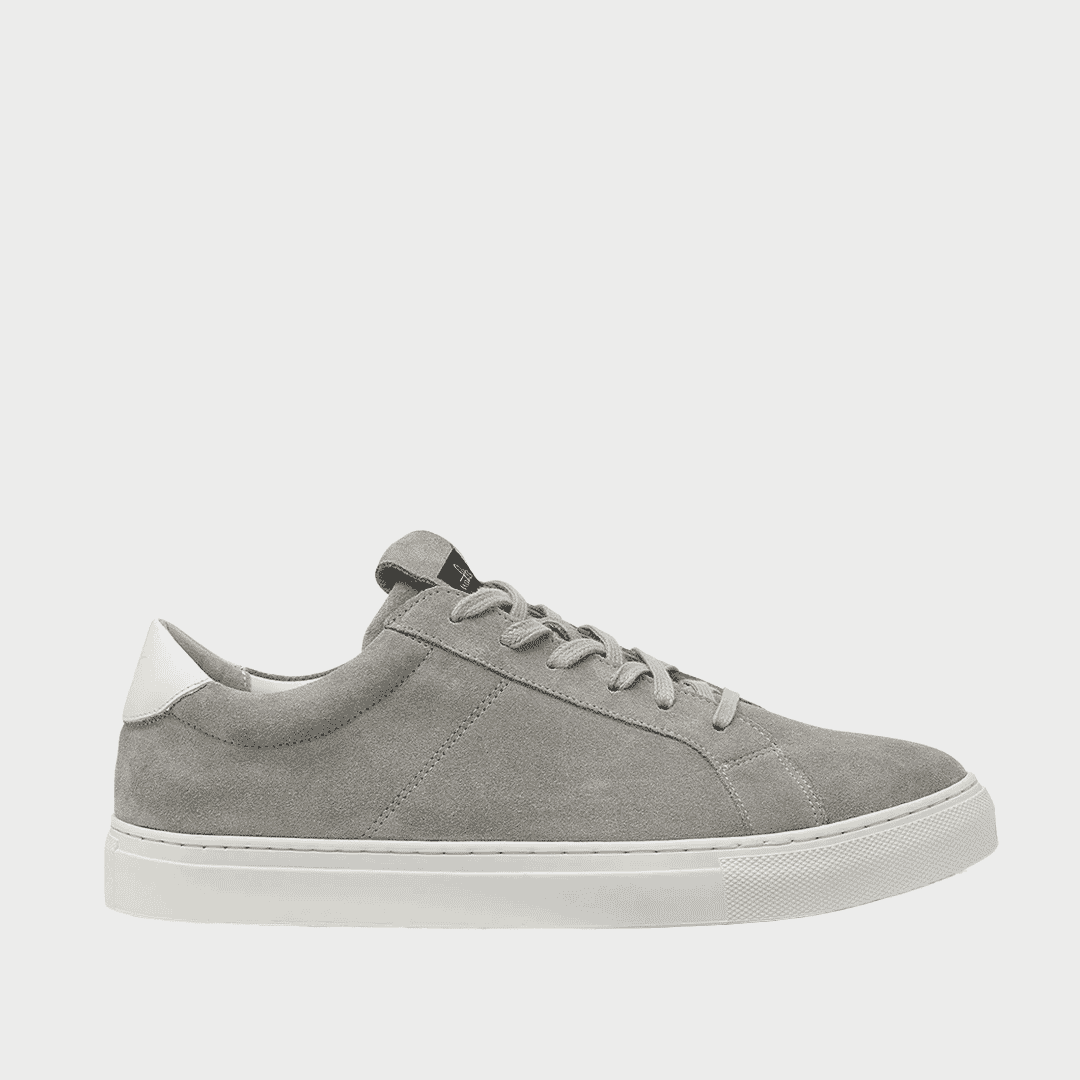 WAHTS
If you're looking for a plimsoll that you can wear absolutely everywhere, WAHTS' Cartes is the answer. Inspired by traditional tennis shoes, it swaps that classic canvas construction in favour of Italian leather and suede. The inside is lined with calfskin for an extra luxurious feel, and each pair comes with an exclusive shoe bag which is perfect for travelling with. If you want a pair then you better snap them up quick, as these meticulously made men's plimsolls are handcrafted and available in extremely limited quantities.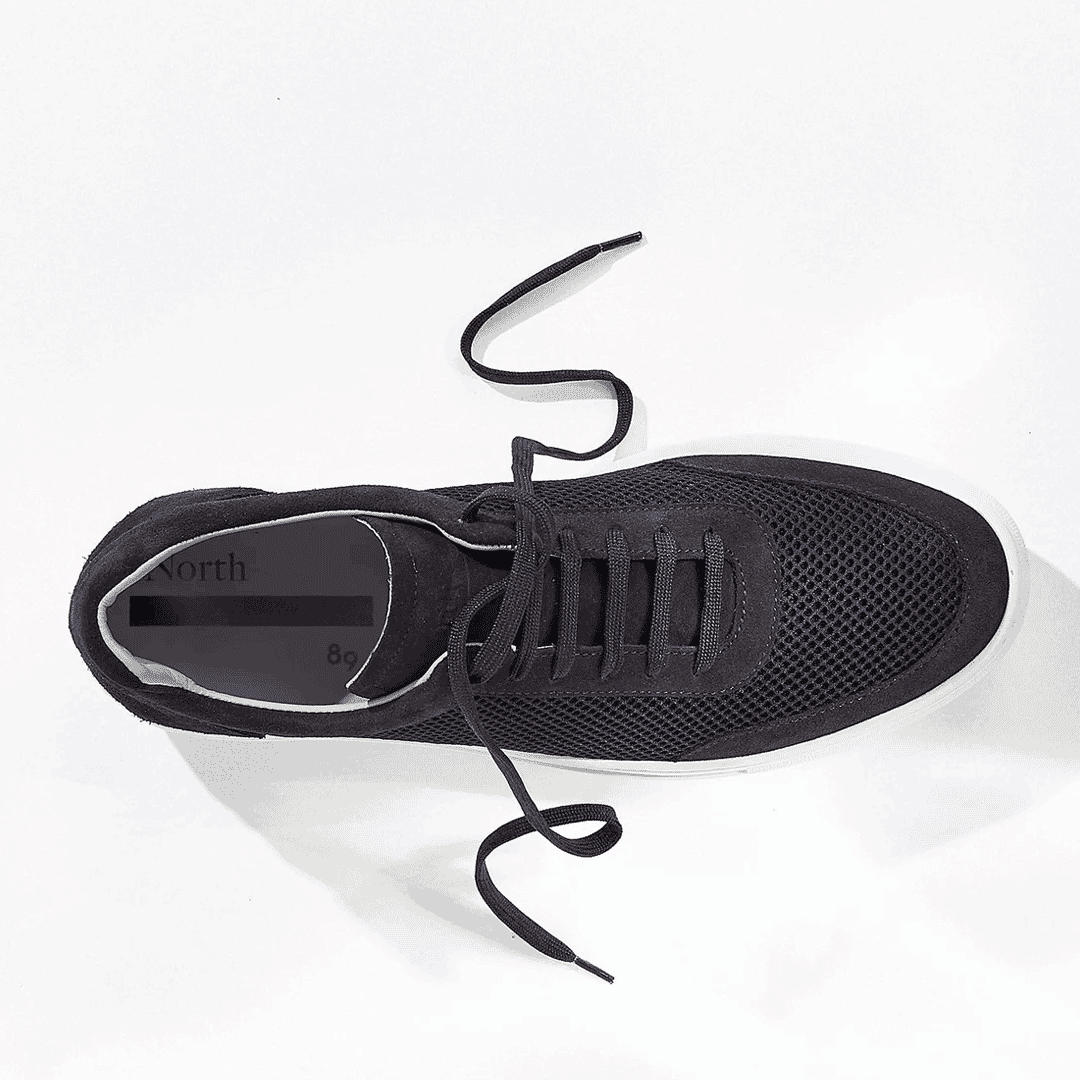 North 89
Designed in Sweden and made in Portugal, the No.2 Deep Blue from North 89 has grand plans to be your ultimate summer companion. While canvas is a good material for the warmer months, this plimsoll takes it a step further by using cotton mesh instead. All of this sits on top of a memory foam insole and a natural rubber midsole for comfort and cushioning that will last you all day, everyday. Handcrafted by the industry's most skilled artisans in a family-owned factory, what's there not to love?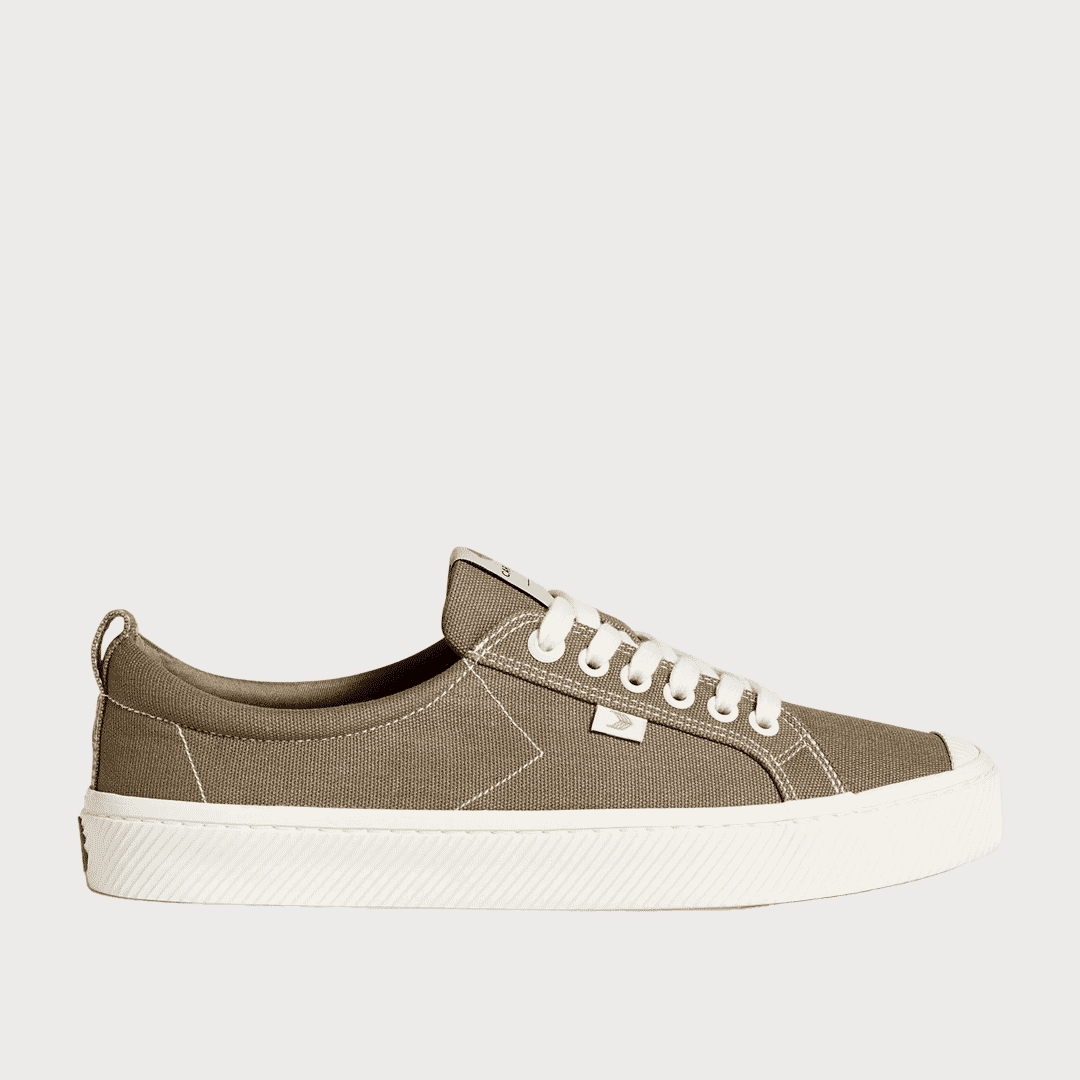 Cariuma
Searching for a pair of plimsoll that's both casual and elegant at the same time? Then the OCA Low by Cariuma should definitely be on your radar this season. Painted in a neutral sand colourway, it's handcrafted using a robust canvas, 100% vegan insoles made from organic mamona oil and cork, and detailed with debossed metal aglets. The OCA Low also comes in fourteen other colourways and three material combinations, so you'll definitely be able to find a pair that's made for you. SHOP NOW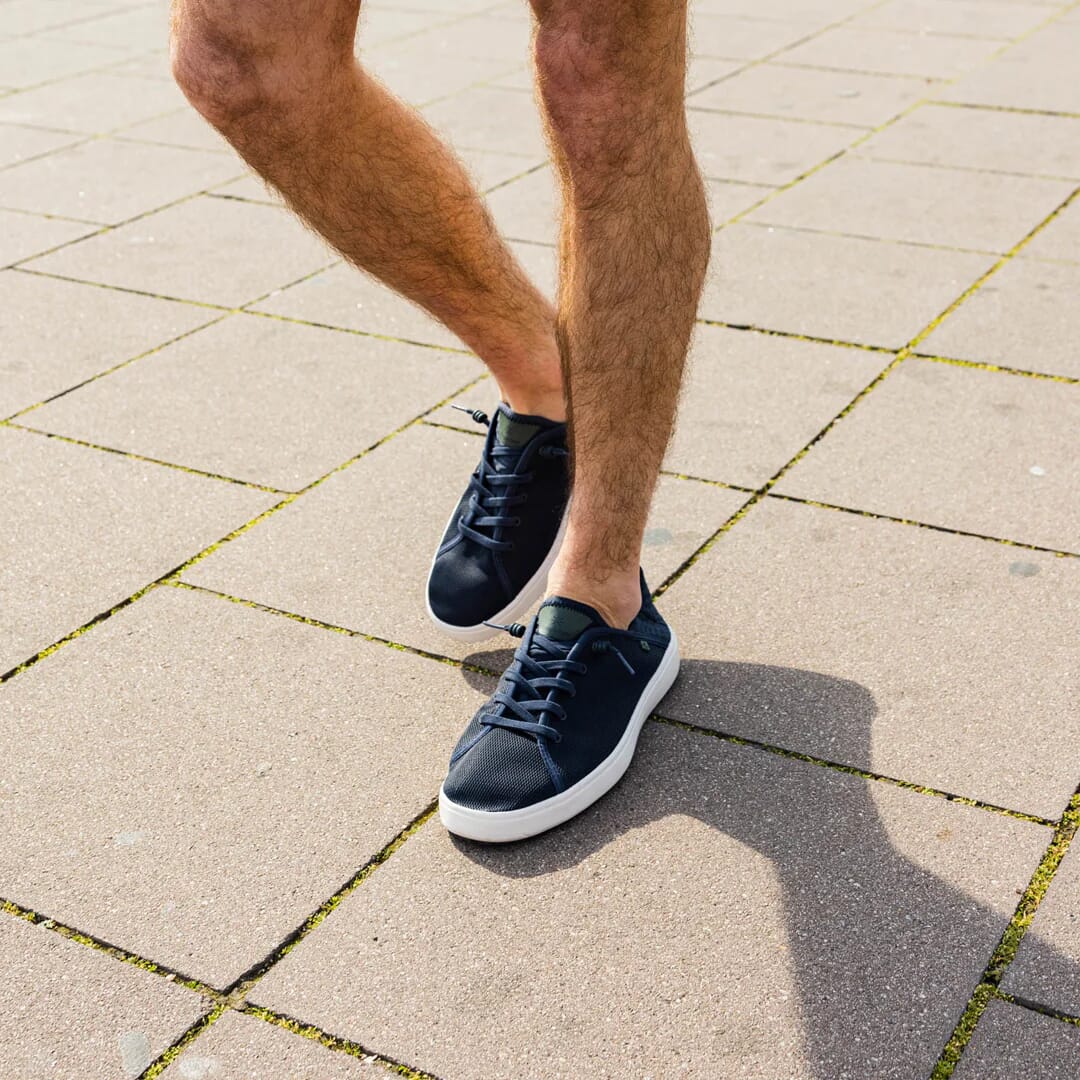 Tropicfeel
Tropicfeel's Sunset is quite ambitious. According to the Catalonian label, it's "the first 24 hour wearable sneaker made to journey from home - to urban - to outdoor." Does it live up to these lofty aspirations? It sure does. Outfitted in a recycled polyester blend, this shoe has been specifically designed to be water-friendly, with quick drying technology that took over six years to develop. It's also slip resistant, odourless, and easy to pack away, making it the ultimate travel companion.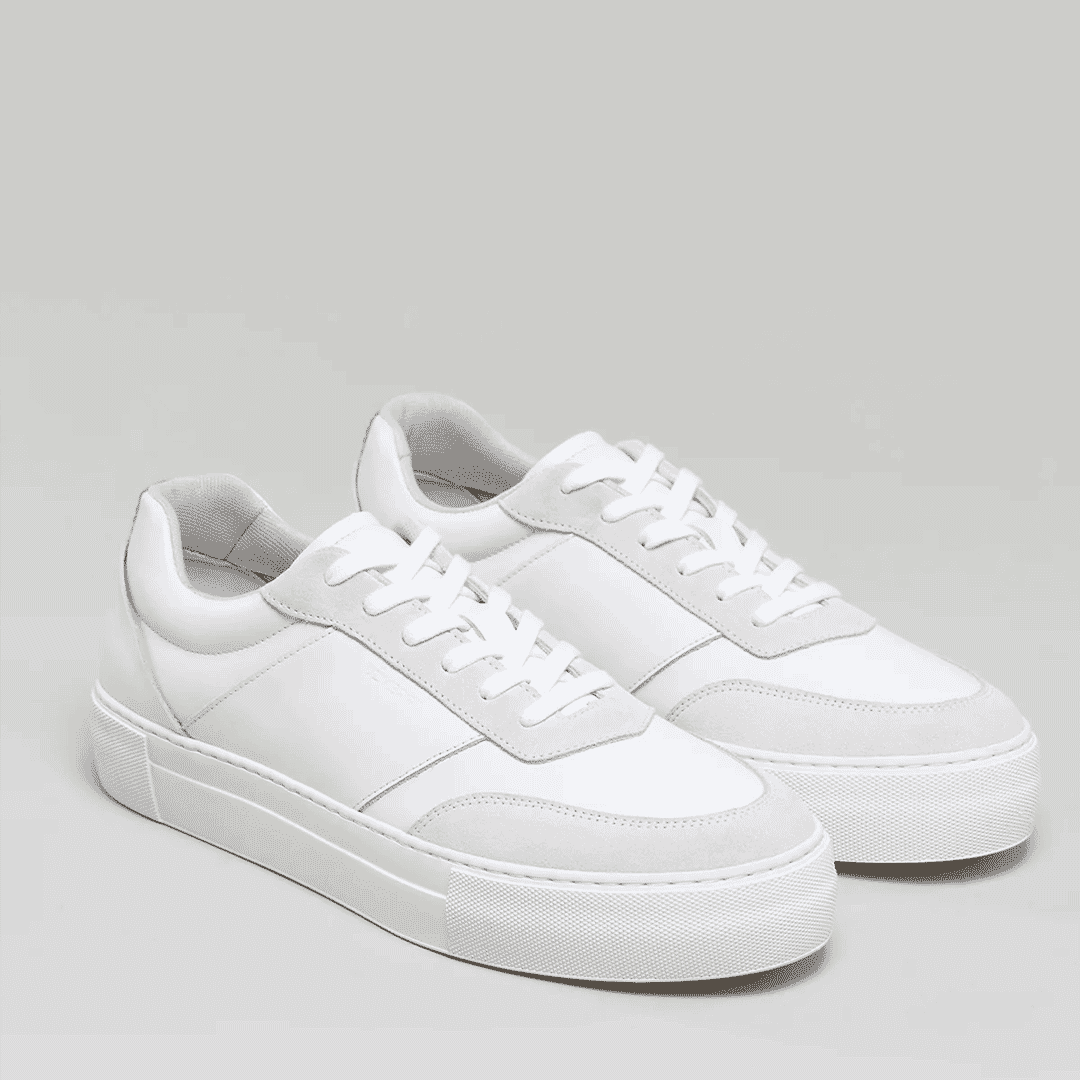 DiVERGE
Blurring the line between a plimsoll from the 1880s and a basketball shoe from the 1980s, the V3 by DiVERGE is clean, classic, and sprinkled with just the right amount of contemporary. Boasting a multi-panelled design, it's handcrafted in Portugal from premium Italian leather, and is accented with light grey suede overlays throughout. All of this is finished off with finely debossed branding and a pop of yellow around the heel – setting it apart from the rest.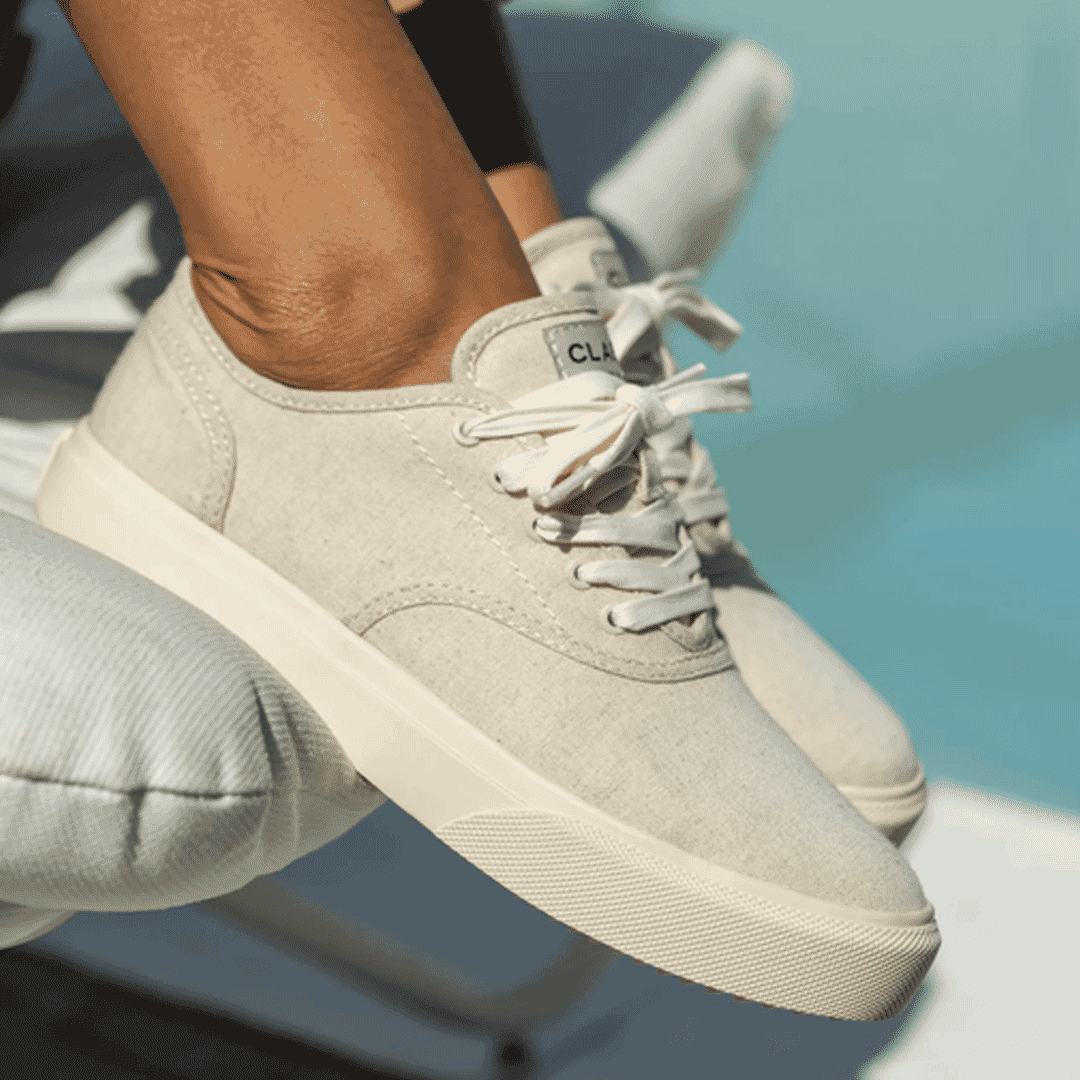 CLAE
Established in 2001 in Los Angeles, CLAE has become one of the industry's most talked-about independent brands, and it's thanks to sought-after silhouettes like the August. Made from a combination of organic cotton canvas, cork, and natural rubber, all of this sits on top of a cushioned foam midsole that's infused with recycled PU. It's also certified by the Global Organic Textile Standard (or GOTS, for short), and it's 100% vegan too, which is very nice.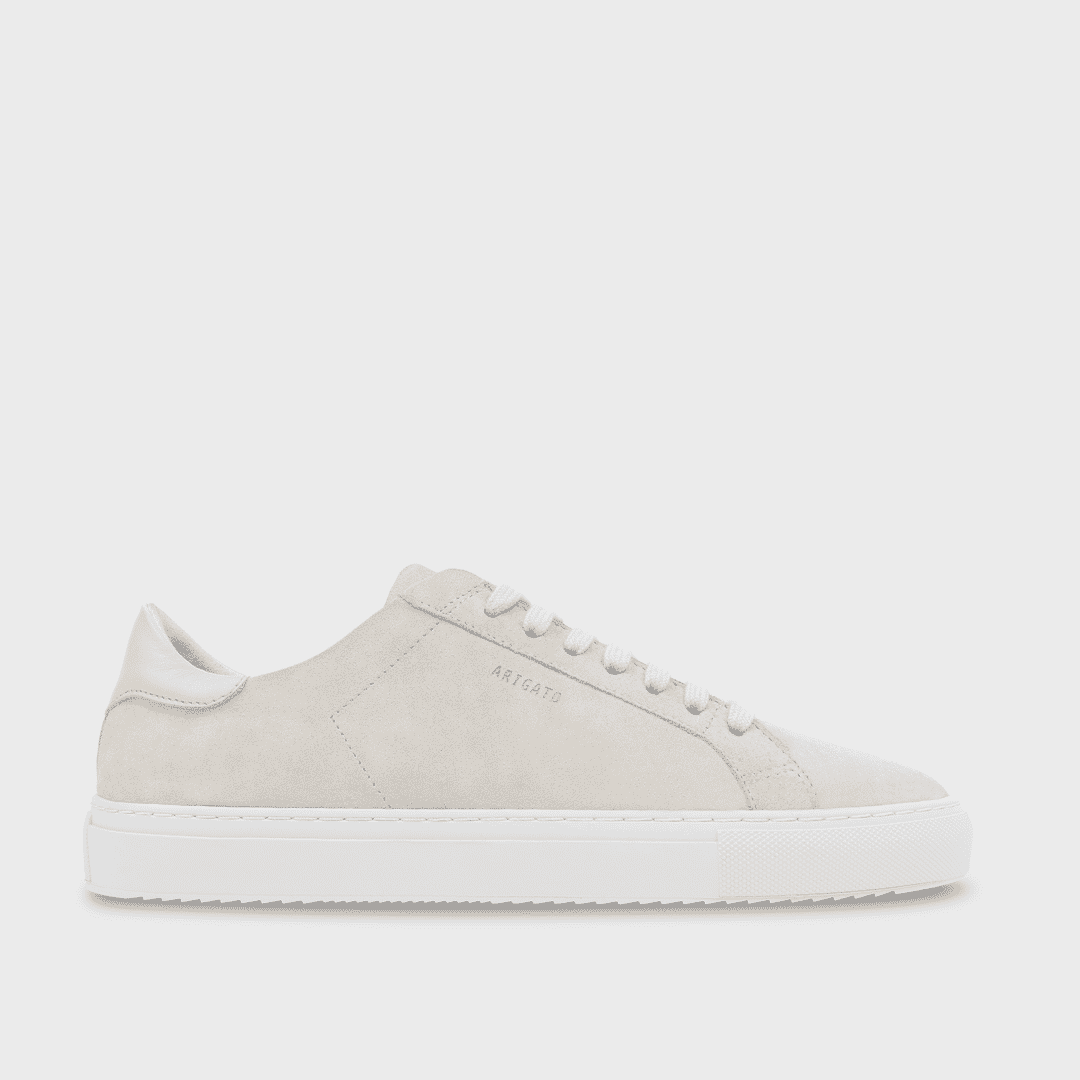 Axel Arigato
Searching for a plimsoll that's more on the premium side? Then Axel Arigato has your back (and your feet). As its name already states, the Clean 90 is simple and minimal and will work with absolutely all of your outfits. Handmade from luxurious suede, the silhouette features a slightly chunkier heel that is equipped with a cushioned footbed and arch support for maximum comfort. The Clean 90 also comes with a special shoe box and dustbag, and is available in two other tonal palettes for that Japandi-inspired aesthetic that we all know and love.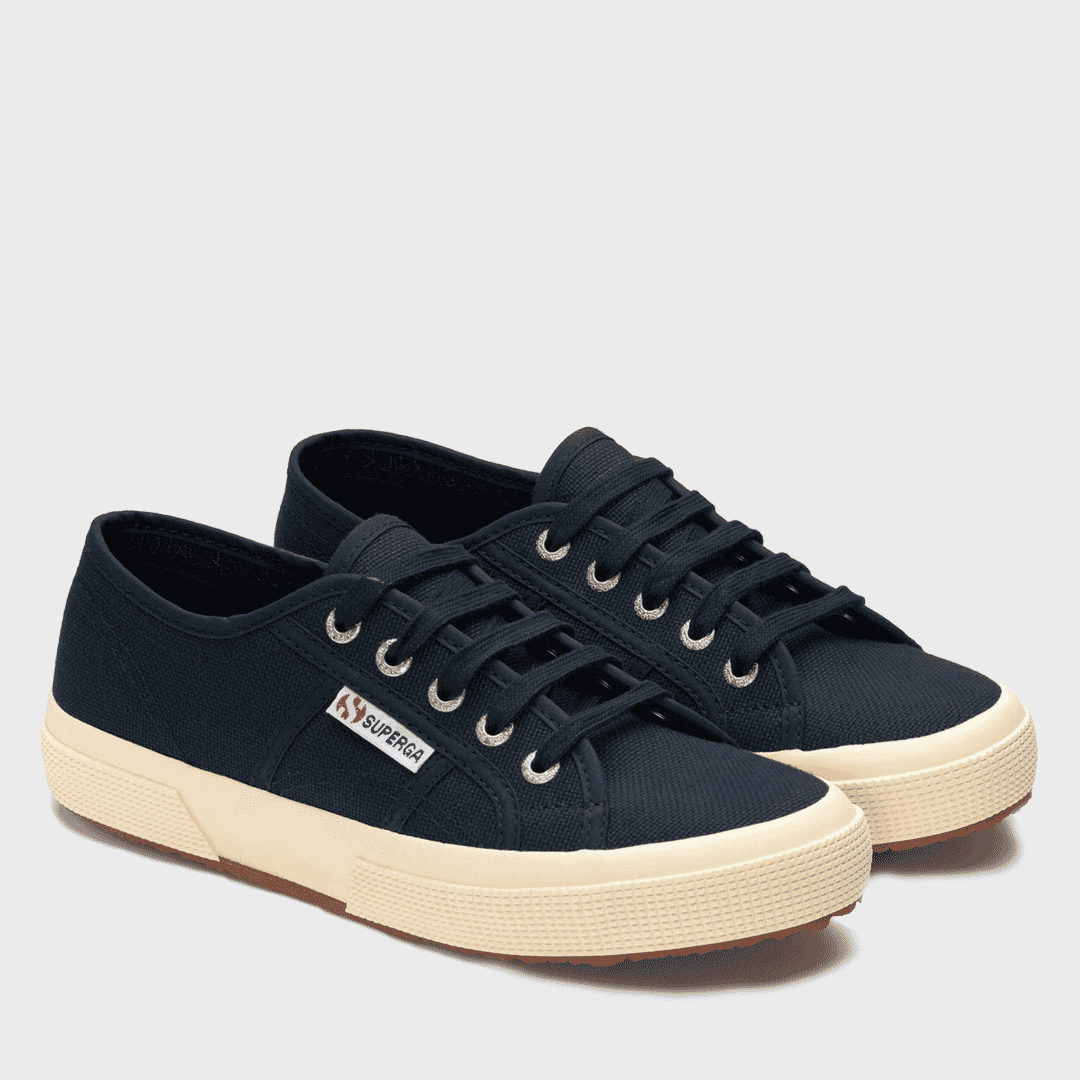 Superga
The 2750 Cotu Classic is one of Superga's most popular models, and it's pretty easy to see why. Boasting an extra strong, fully breathable, pure cotton upper, it features an ultra lightweight design that you can rock all day. Down below, the midsole is made from fully vulcanised rubber for additional grip and traction with every step. This is usually reserved for the best skate shoes, so you can, in theory, hit the half pipe in these. It also comes in over 60 different colour combinations, so you'll definitely be able to find a style that's perfect for you.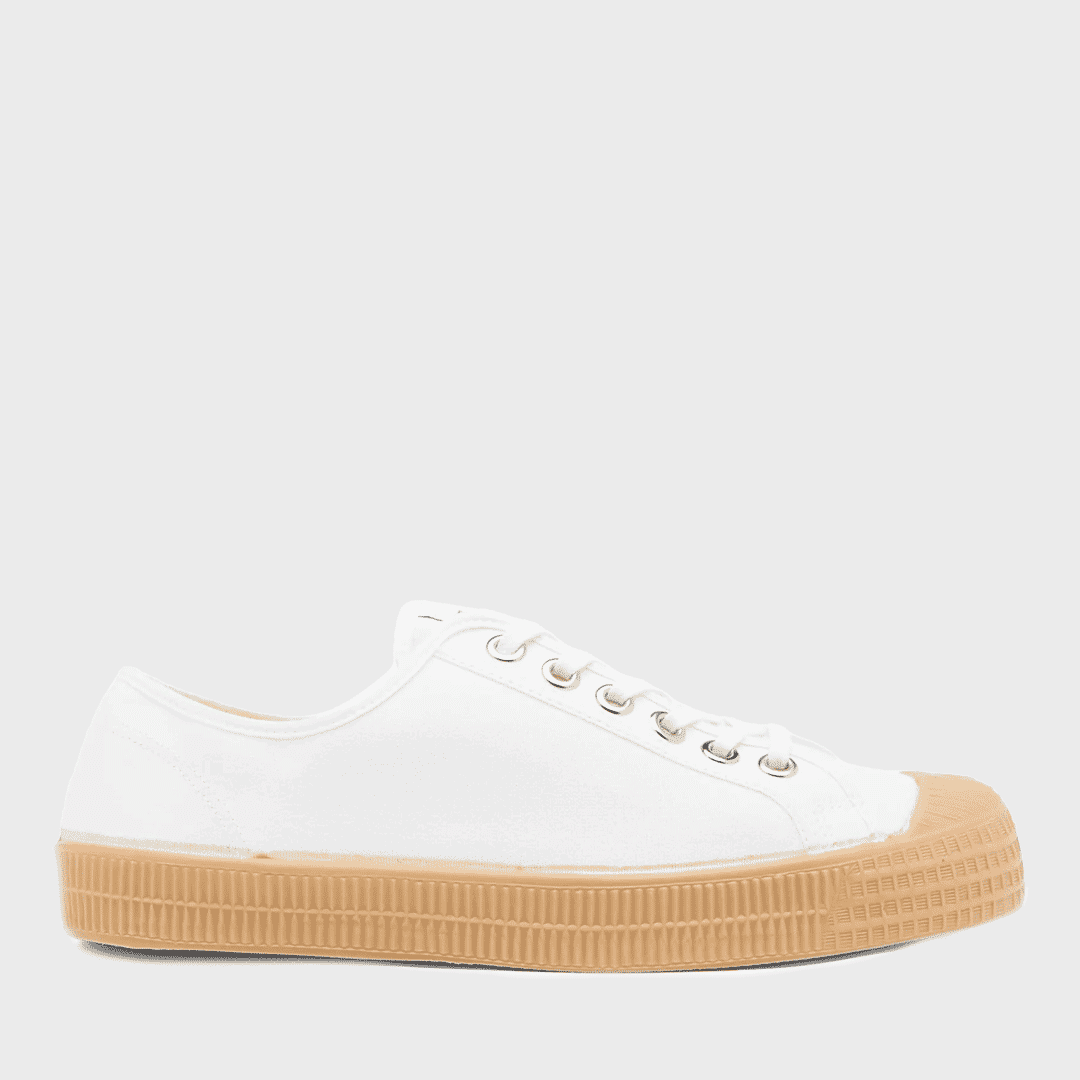 Novesta
You just can't talk about the best plimsolls for men without bringing up Novesta. Since 1939, the Slovakian footwear company has been producing some of the best pairs in the market, and the same can certainly be said about the Star Master. Delivered with a pared-back aesthetic, this minimalist model has gained itself a pretty decent following over the past couple of years. With robust canvas upper, metallic eyelets, and a durable rubber toe cap, these will last you for years and years to come.
---
---