Plastics are, as we all know, a real enemy of sustainably ensuring our environment remains friendly to all species, not just us humans. The worryingly large amounts of ocean plastic are testimony to that. One easy way to contribute is to ditch your single-use water bottles and invest, instead, in one of the increasingly popular reusable water bottles. Whether you're up for your next work-out or keeping your homemade soup warm on that hike, there is the perfect bottle for you. We've had a look around to come up with 10 of the best reusable and eco-friendly water bottles on the market.
What to look for in a reusable water bottle
First - and most important - is to ask yourself a simple question: what are you going to be using your water bottle for? If it's for the gym, then you might be considering a smaller, more lightweight size and you might not need the high-end double-walled construction that guarantees water stays cold for anything up to several days.
Those high-tech, larger bottles are, however, perfect for your next long-distance walk, with the added benefit that they'll make sure that hot beverages retain their heat too. Do make sure to check exactly what makers say about their bottles. There can be a big difference between how long any given container can keep liquid cold and how long - usually less - coffee or soup, for instance, can be kept piping hot.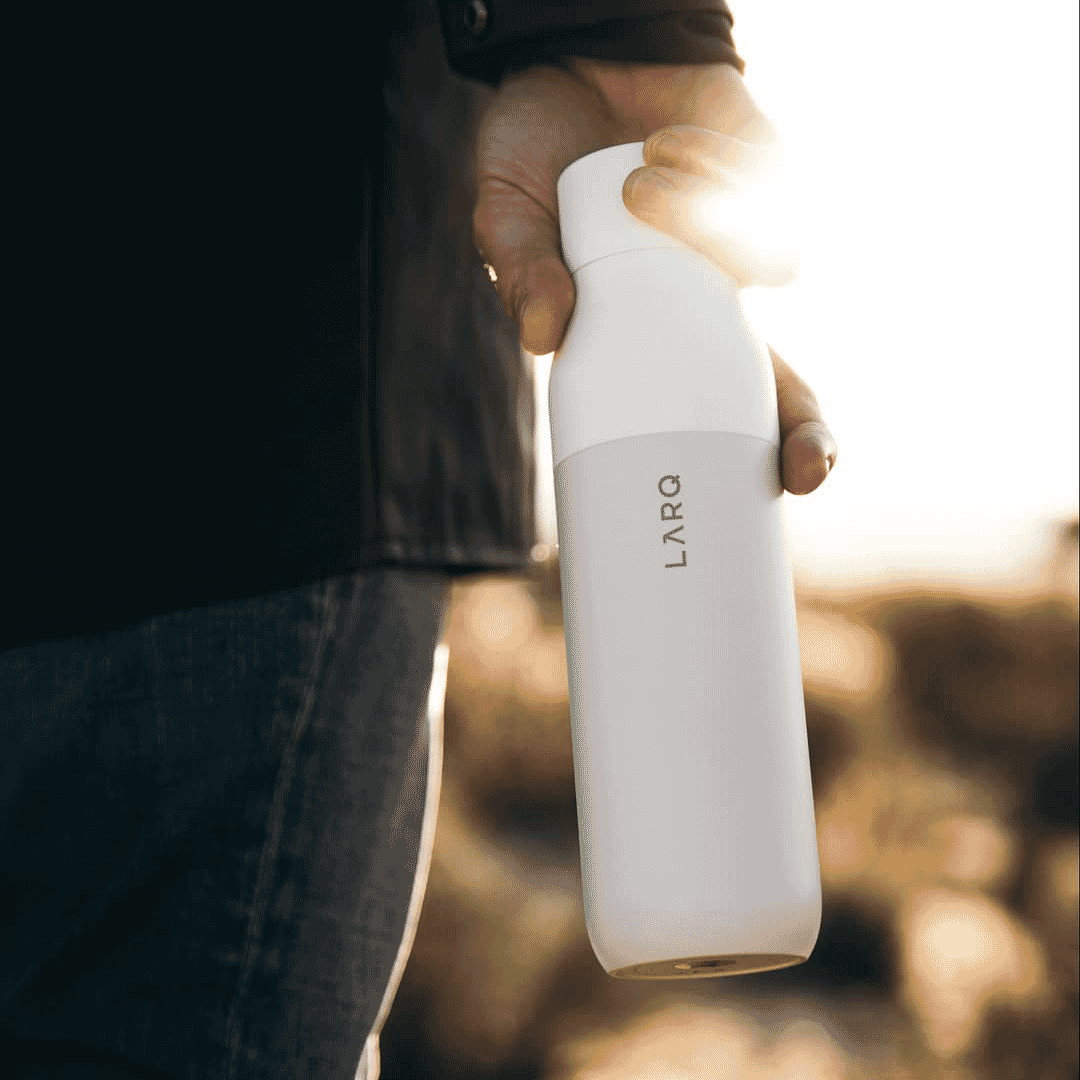 Materials vary widely too. Stainless steel is a real favourite, and is perfect for your hiking adventures because of its tough qualities. Plastics and glass are also used in construction. Ultimately, it comes down to personal preference. Also highly individual: the wide variety of colourways that are available, from solid colours to playful patterns.
Sustainability is one big reason why you might be considering a reusable water bottle, so it's worth taking a look at the environmental credentials of the maker in question, whether there's a specific commitment to the planet - for instance - or whether they're an ethical company.
Whichever of our top ten picks you choose, you can be sure that you're saving on plastic, and thus helping our fragile environment.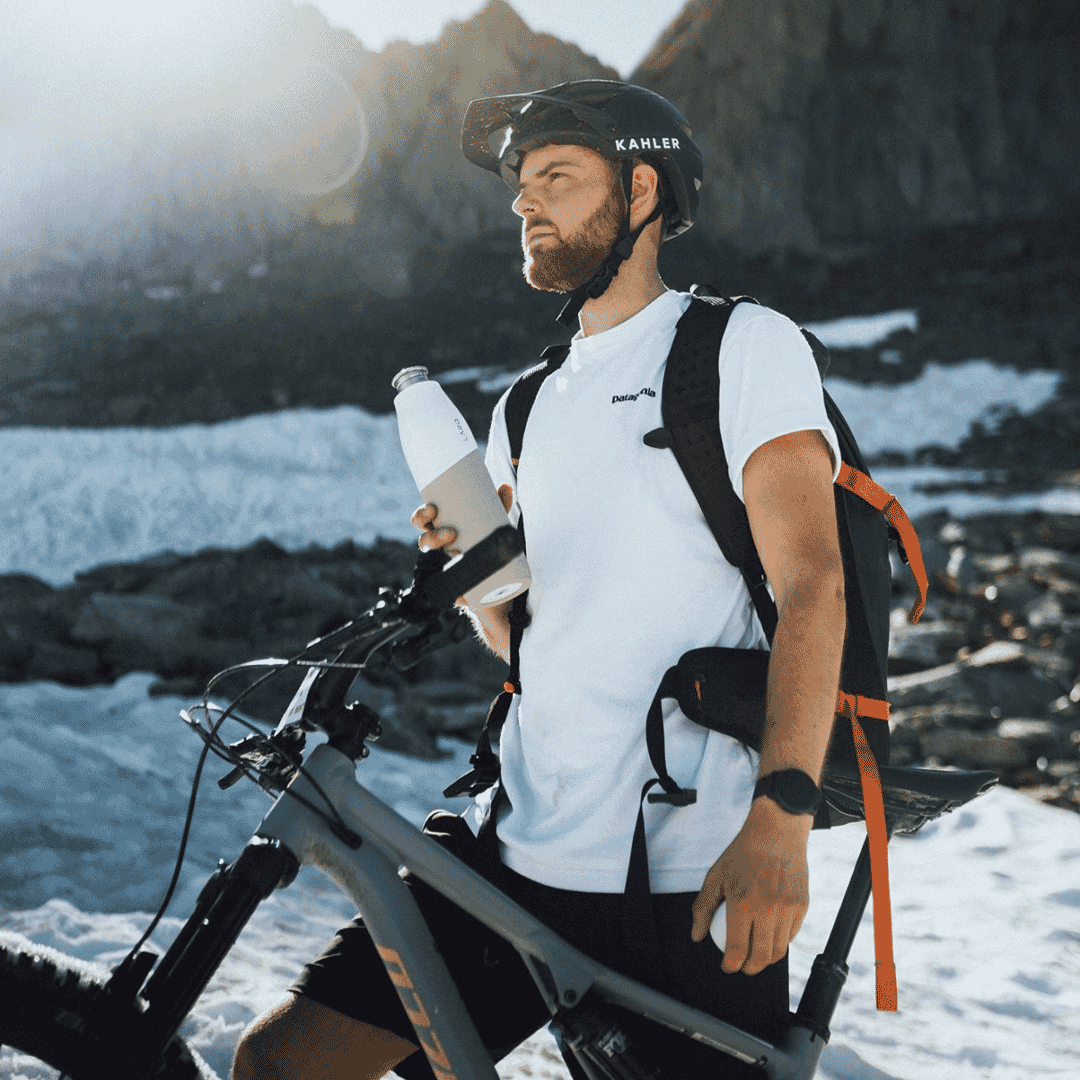 Best reusable water bottles in 2023
Larq
Hi-tech option from the innovators at LARQ who have added self-cleaning to your daily hydration routine. Be warned, it's far from the cheapest option, but this approach has earned rave reviews. It's simple: fill from the tap, then simply push a button at the top of the bottle, wait 60 seconds and you'll find that both your bottle and the water are fresh and clean. Key is what LARQ tell us is "UV-C LED light" which purifies and eliminates bacteria. Double-insulation means your water is cold for 24 hours.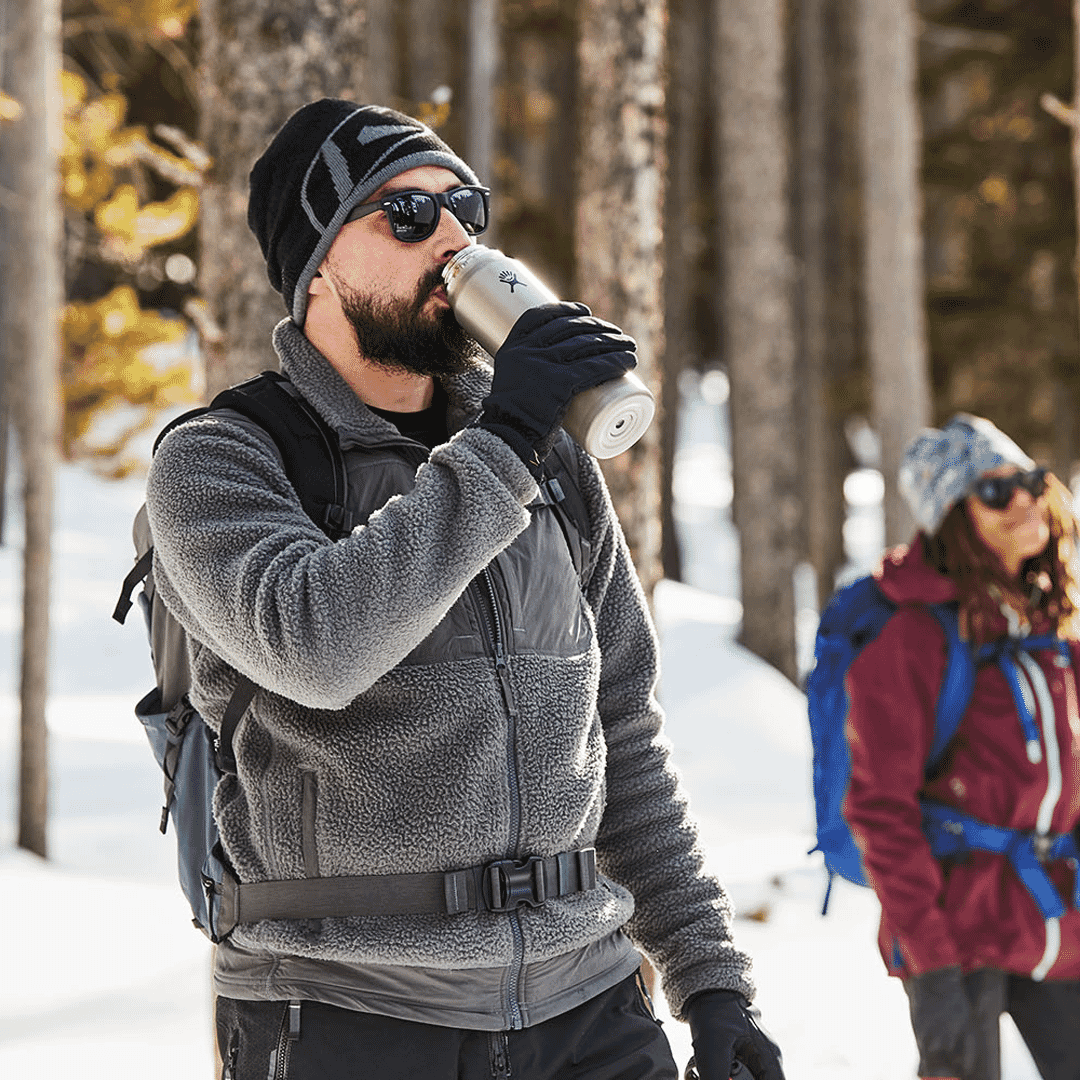 Hydro Flask
From the heart of rugged Oregon comes a range of reusable water bottles aimed at those who love the great outdoors, even if that's just your local park. A variety of options from Hydro Flask offer high grade stainless steel construction and - depending on which bottle you choose - up to 24 hours of cold water or, if you choose a little caffeine for your hike, a piping hot beverage. Range of colour-popping options available, tough power-coated finish ensures longevity, while also providing a firm grip.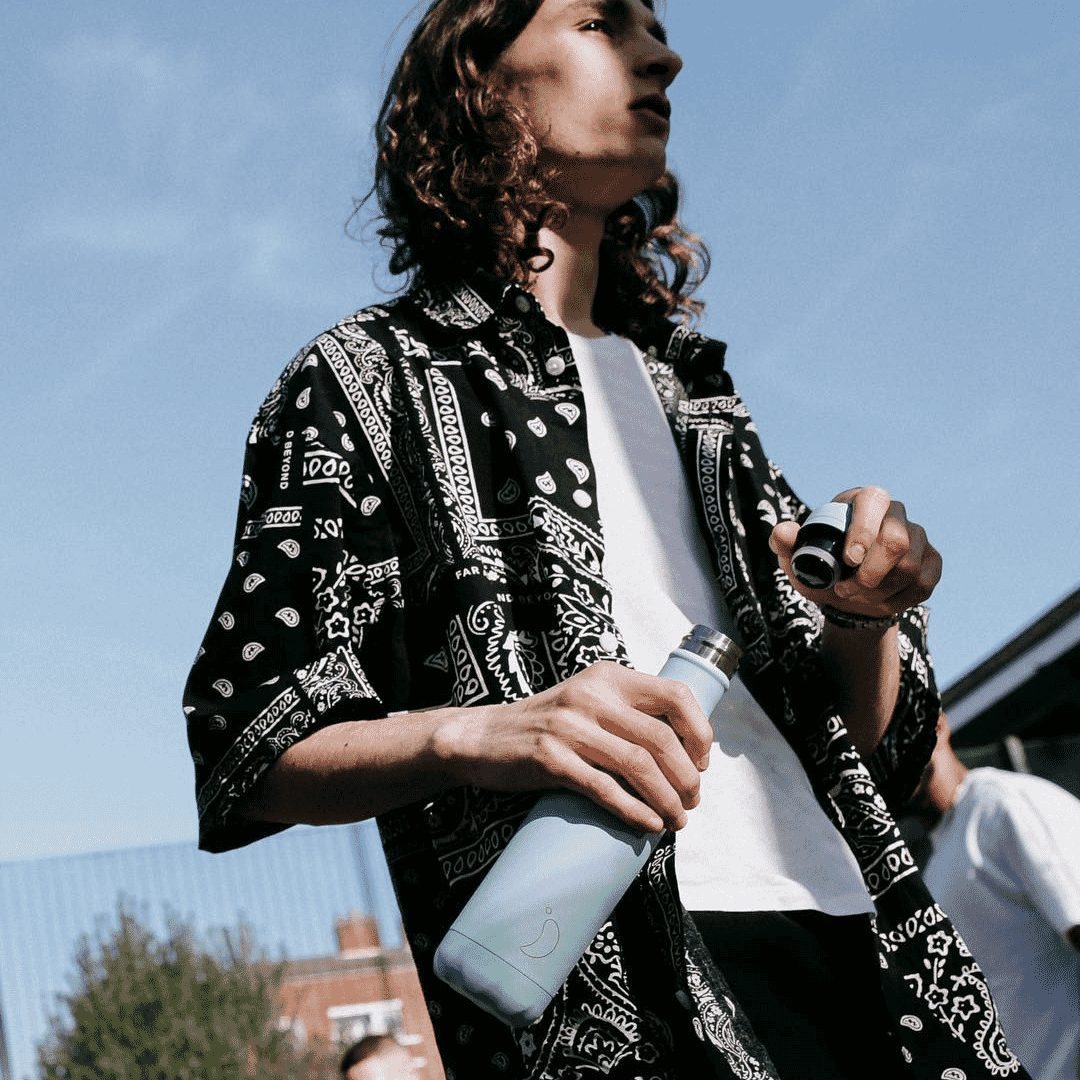 Chilly's
Here's a reusable water bottle company that's been around for longer than most and it shows in their wide range of fashion-conscious options. Stated aim of Chilly's, in business since 2010, is to combine "high performance technology and eco-friendly benefits of a traditional flask". Double-walled vacuum insulation keeps water cold for 24 hours, 12 hours for hot liquids. Specialised o-ring seal to lid ensures leak-free performance.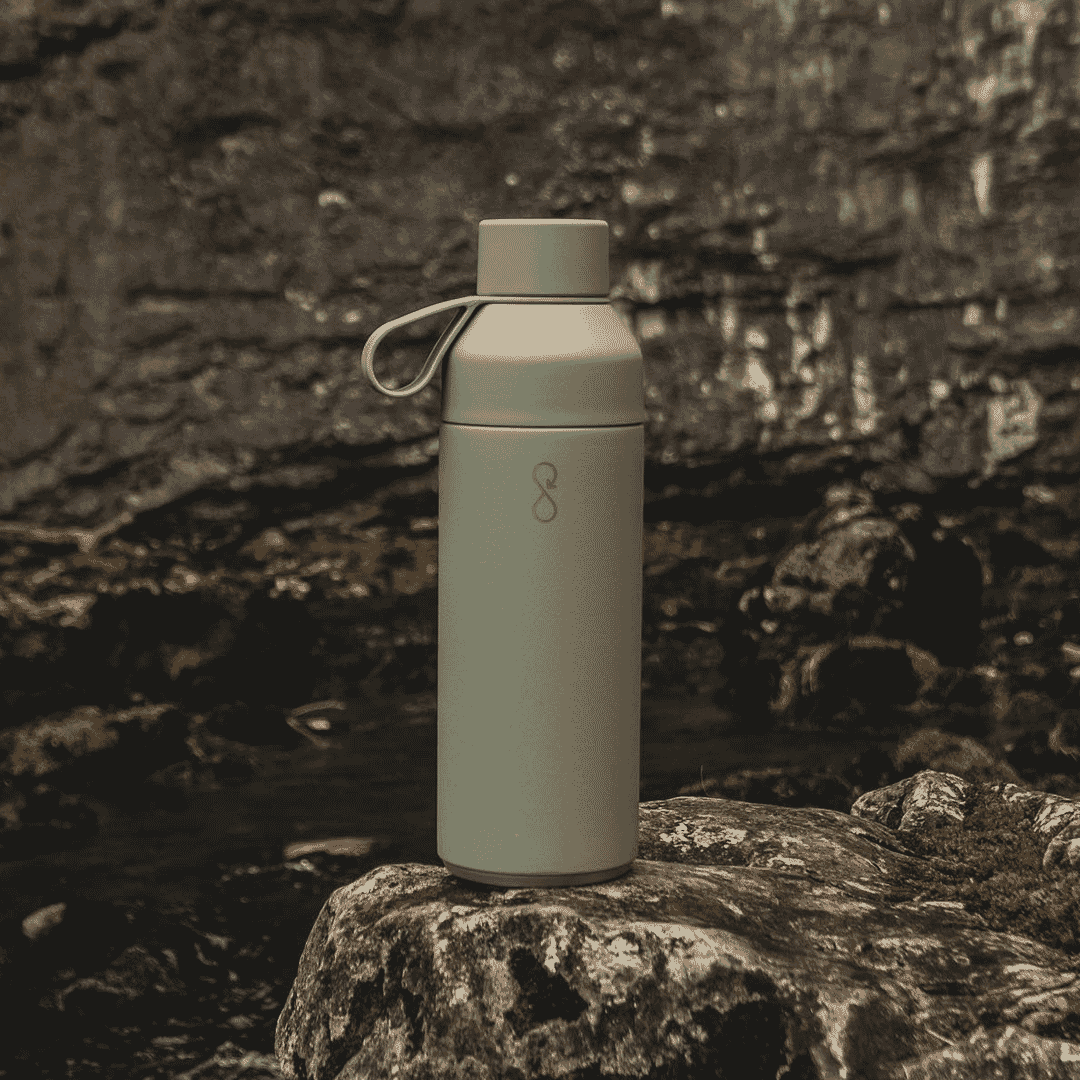 Ocean Bottle
"We can now confidently say," say the ambitious environmentalists behind Ocean Bottle, "we've created the most sustainably minded reusable bottle out there." Carbon impact, for example, is estimated as the same as a 1kg bag of rice, recycled ocean plastics join robust stainless steel in construction. What's more Ocean Bottle say they are working to make their eco-friendly water bottles, which are available in a range of sizes and colourways, more sustainable still.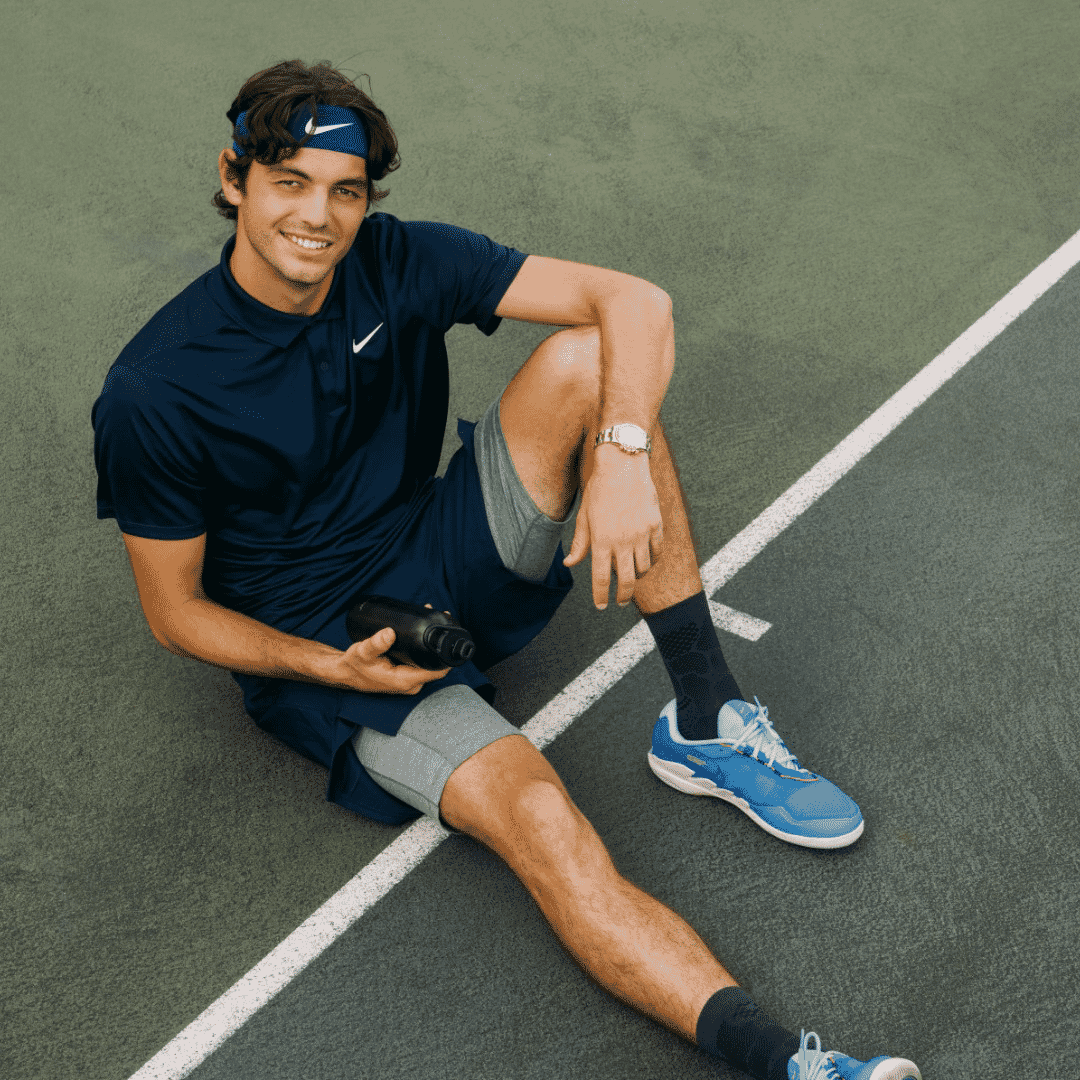 Waterdrop
Want to be the envy of the gym? Long-established Waterdrop combine sustainability with a conscious focus on design, in a range of distinctive colourways using double-walled stainless steel or glass construction in a selection of sizes, depending on your needs. Added benefit is Waterdrop's range of Microdrink vitamin hydration cubes in various mouthwatering flavours. Make ours a tangy blackcurrant, elderflower and açaí, please!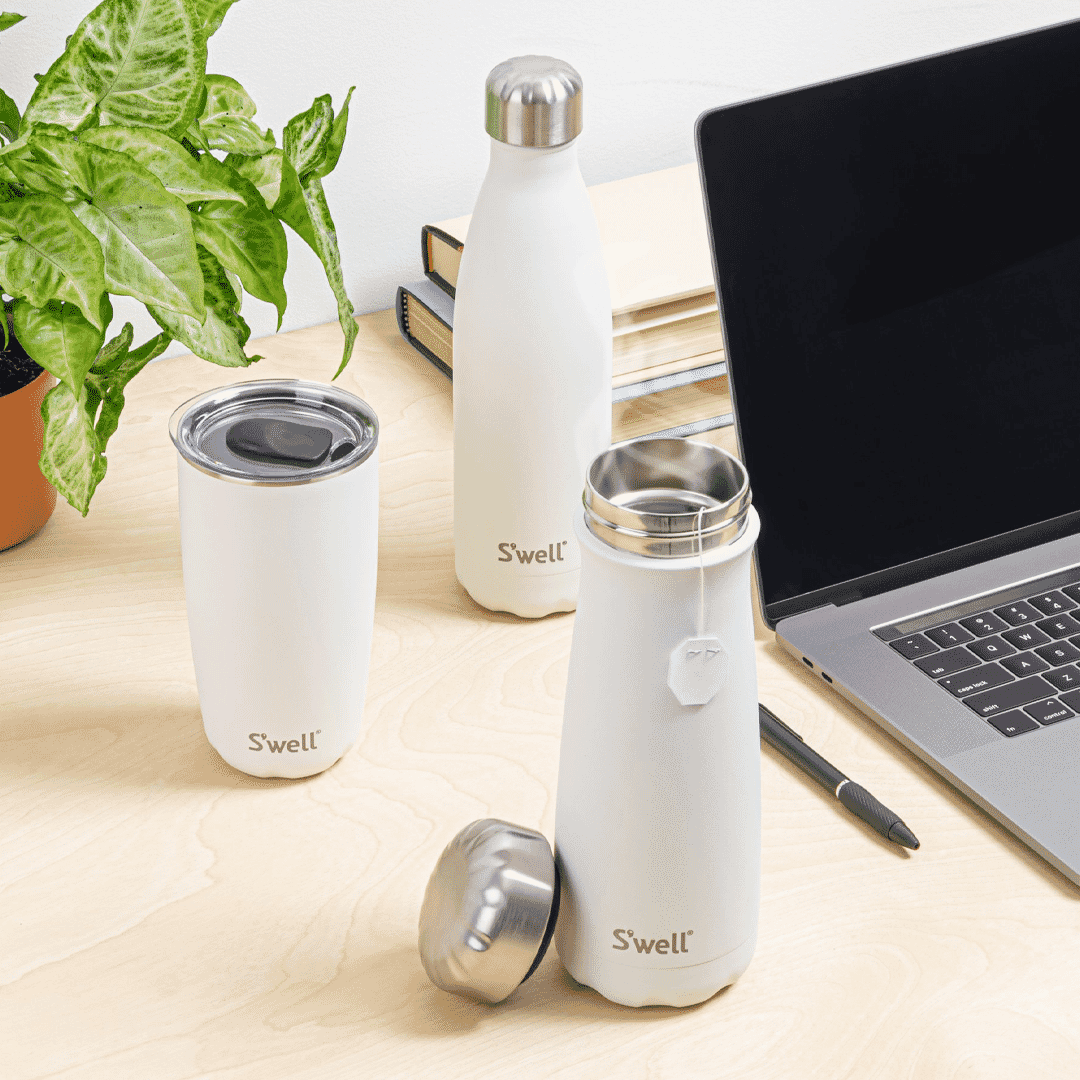 S'Well
The Californians behind S'Well are so proud of the way their wide range of water bottles work that they've patented it as Therma-S'well® Technology. In practice this means that depending which of their bottles you choose - and there's an impressive selection of designs, sizes and colourways - your cold liquids will remain cold for up to 48 hours and warm drinks for up to 24 hours. Condensation-free finish, with robust construction from food-grade stainless steel.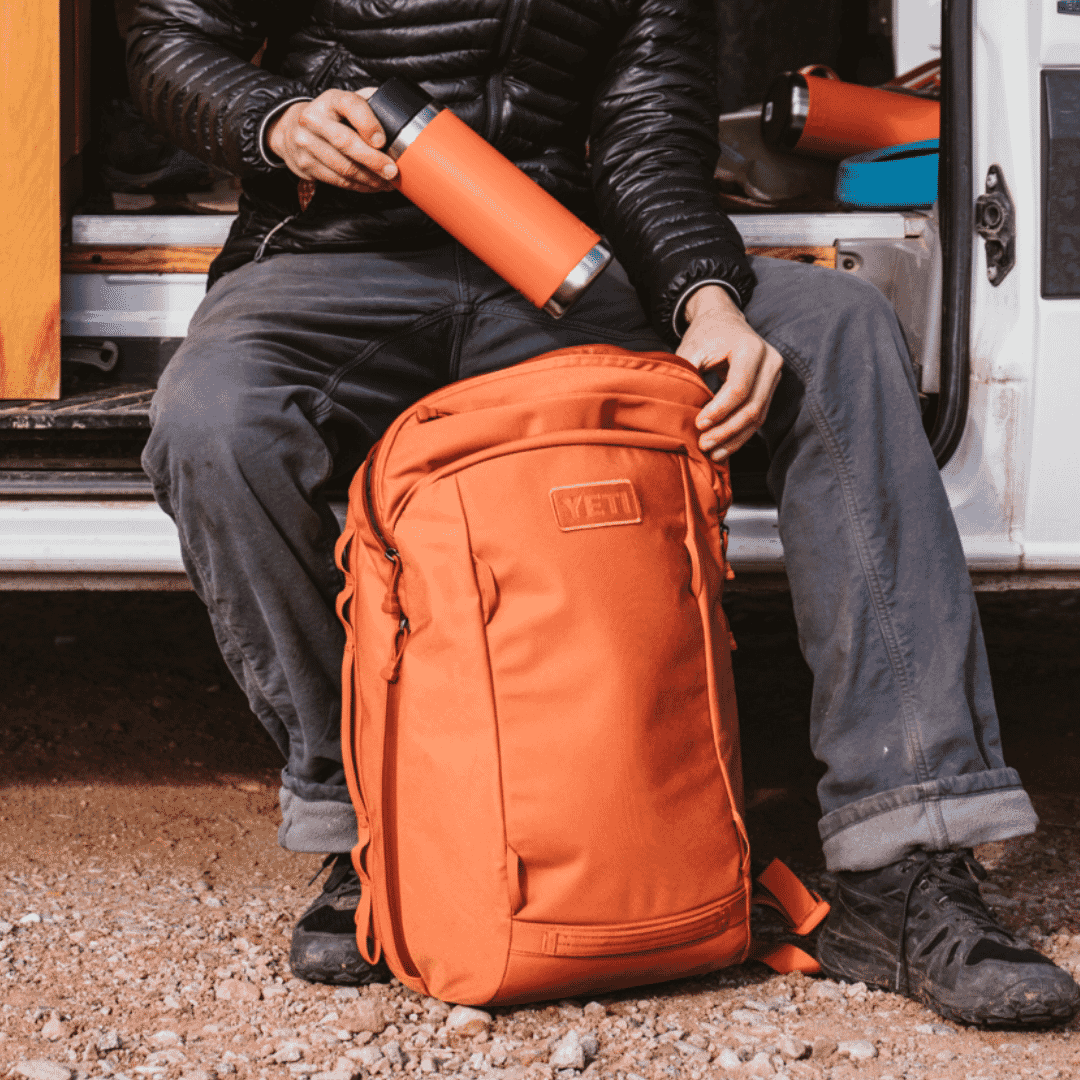 Yeti
Water bottles are just part of the story for outdoor experts Yeti, who set out to make coolers - of all sorts - that they'd want to use every day on hikes as well as on more strenuous adventures. We think they mean more than walking the dog, but take a Yeti bottle with you and you're guaranteed a super-tough hydration companion with construction from kitchen-grade stainless steel, double-wall vacuum insulation and leak-proof cap. Dishwasher-safe, too.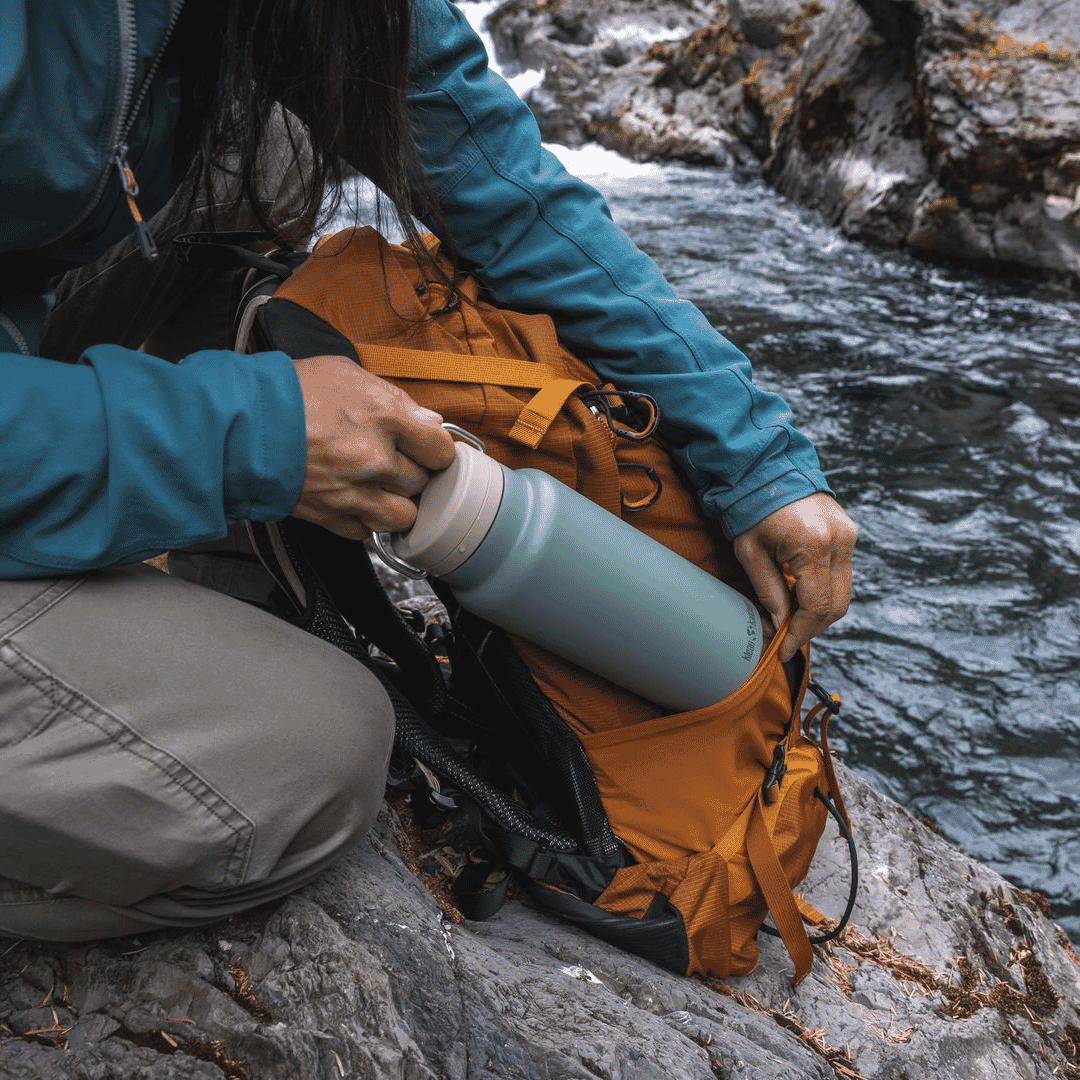 Klean Kanteen
There is sustainable and then there is Klean Kanteen, based in northern California's Sacramento Valley. They're a certified B Corp company, family and employee-owned with a mission statement that asserts, "We use our business as a force for good." Remarkable insulated water bottles - in stainless steel - ensure a full 145 hours of cold drinks or 47 hours of hot beverages. Non-insulated options are lightweight, and include bottles aimed at children.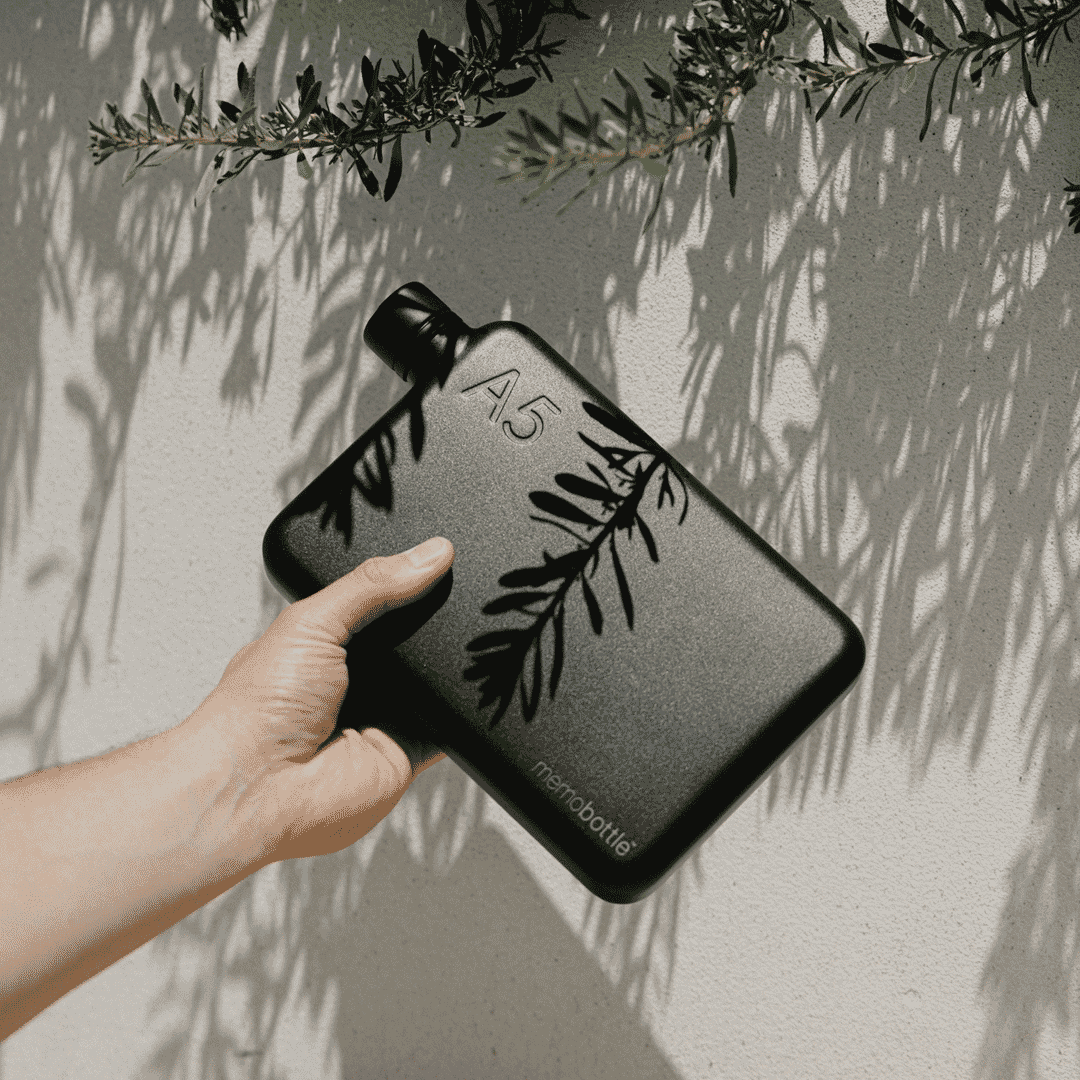 Memobottle
Water bottles have to be of a certain shape, right? Wrong say the Melbourne-based innovators at Memobottle. They've produced a range of near-flat rectangular water carriers in a range defined by paper sizes: with A5, A6 and A7 options available, for example. Idea is that your Memobottle slips easily into briefcase, backpack or gym bag, as a magazine or a book might. Construction is from glass-like lightweight plastic, B Corp status signals ethical approach.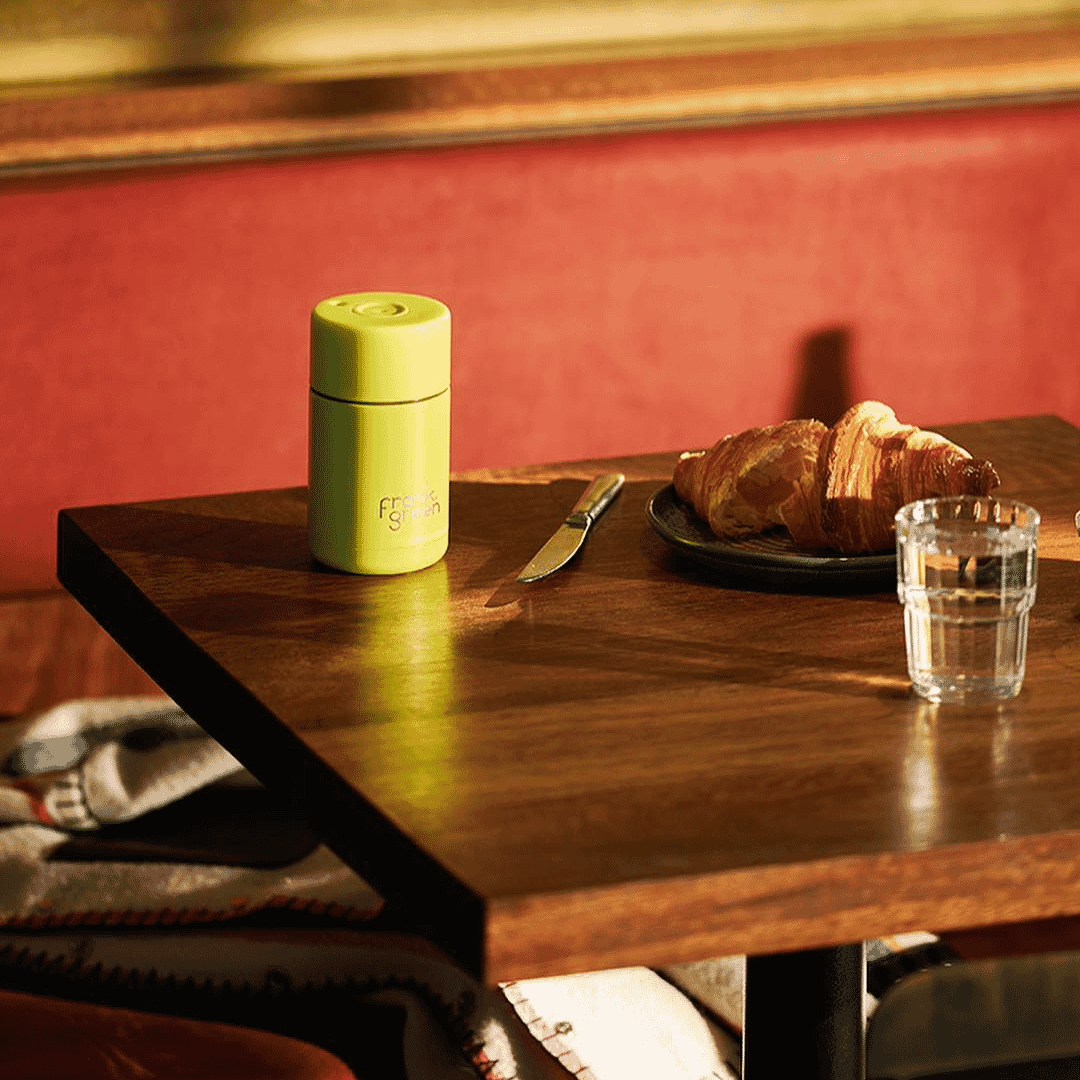 Frank Green
Frank Green founder Benjamin Young has always been a keen outdoorsman in his native Australia, and became concerned that every time it rained, waste plastic - often single-use water bottles - came down the river near his house. Result is a company that, in Frank Green's own words, produces "lifestyle solutions that are built to last and great for the planet". Patented push button lid joins award-winning triple vacuum insulation with your choice of on-trend colourways.
For more eco inspiration, check out our guide to carbon offsetting.
---
---