Believe it or not, the humble V-neck dates all the way back to the early 1920s. Famously worn by Edward VIII - before he was abdicated - he was often spotted on the green rocking a Fair Isle style whilst flawlessly hitting a hole-in-one. As with everything that the royals wore, men and women across Great Britain slowly but surely started to adopt the athletic aesthetic, and eventually, it became a wardrobe staple in the '30s, and, well, the rest is history, really.
If you're thinking of adding this truly iconic piece to your everyday outfits, we're here to help. Showcasing some of the best men's V-neck T-shirts from some of our absolute favourite brands, make sure you check 'em all out!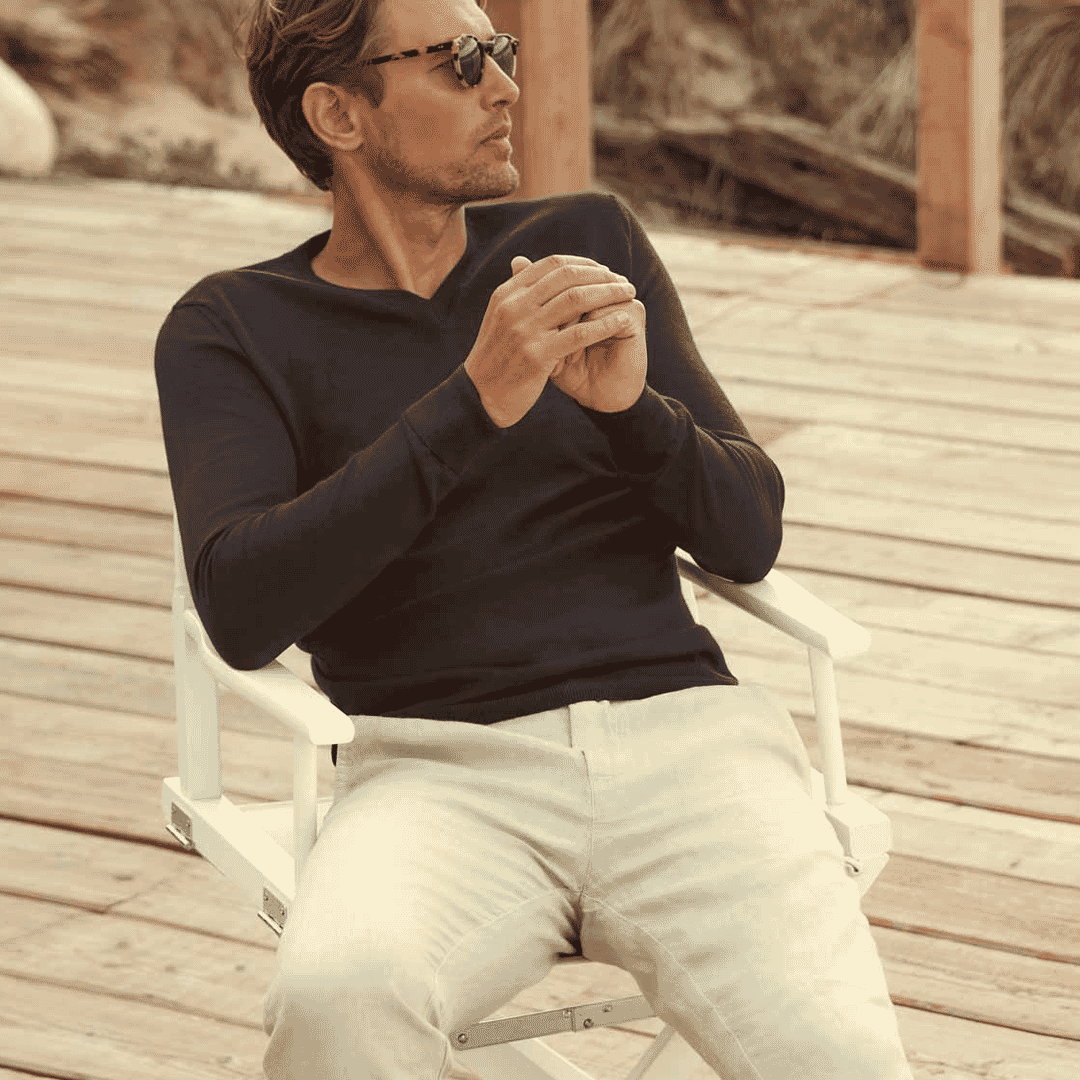 Best V-neck T-shirts for men in 2023
Luca Faloni Fine Silk Cashmere V Neck
You just can't go wrong with this Silk Cashmere V Neck from Luca Faloni. Crafted in Italy from a luxurious blend of materials, the fitted but comfortable design naturally drapes around your body shape. Part of the prestigious Cariaggi Collection, this is a smart choice for those warm midseason evenings.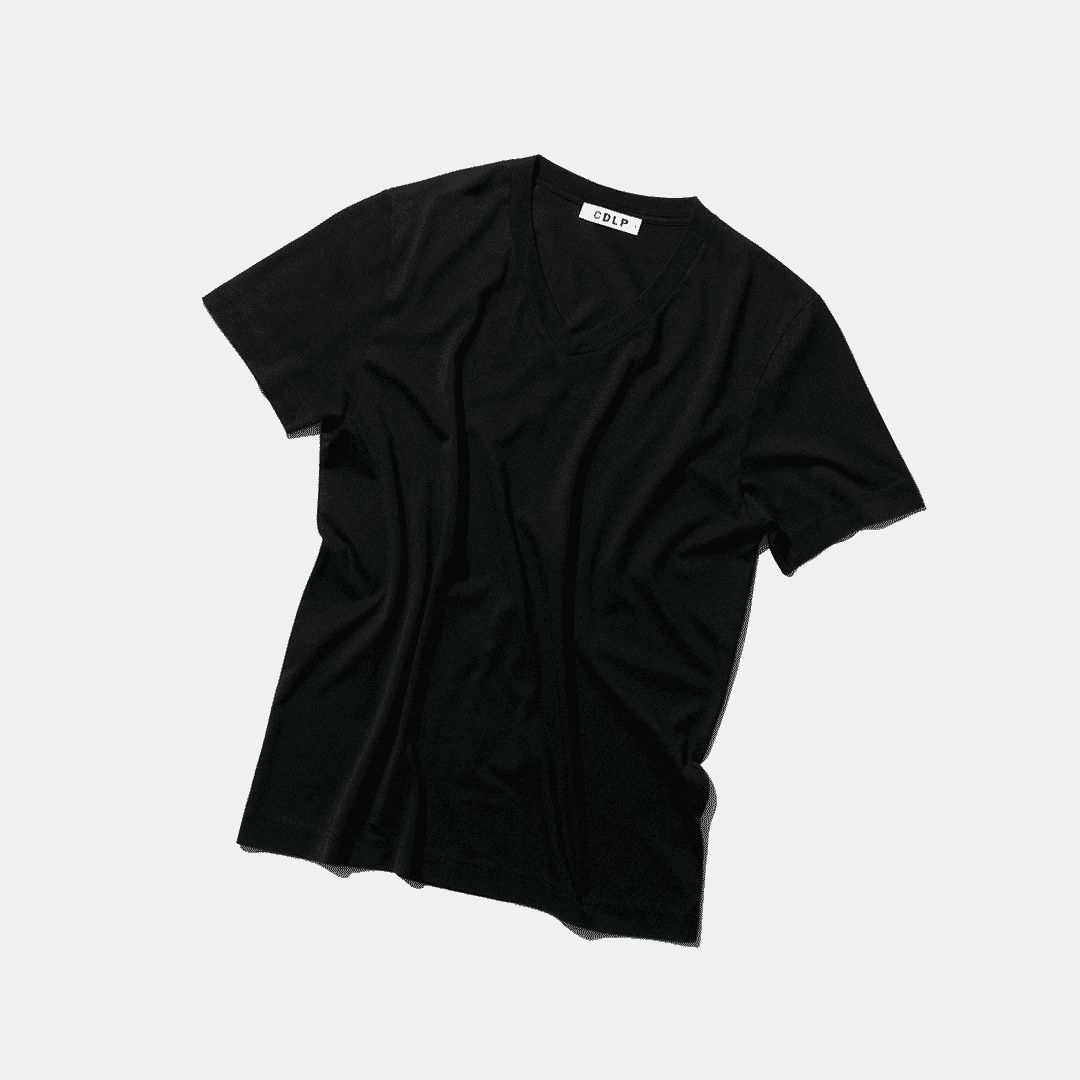 CDLP Midweight V-Neck T-Shirt
Every man needs a simple white V-Neck T-Shirt in their wardrobe, and CDLP has just the one. Made using a unique Tencel lyocell and pima cotton blend which is super sustainable, this regular fit piece offers a silk-like softness and superior breathability that's made to be worn every single day.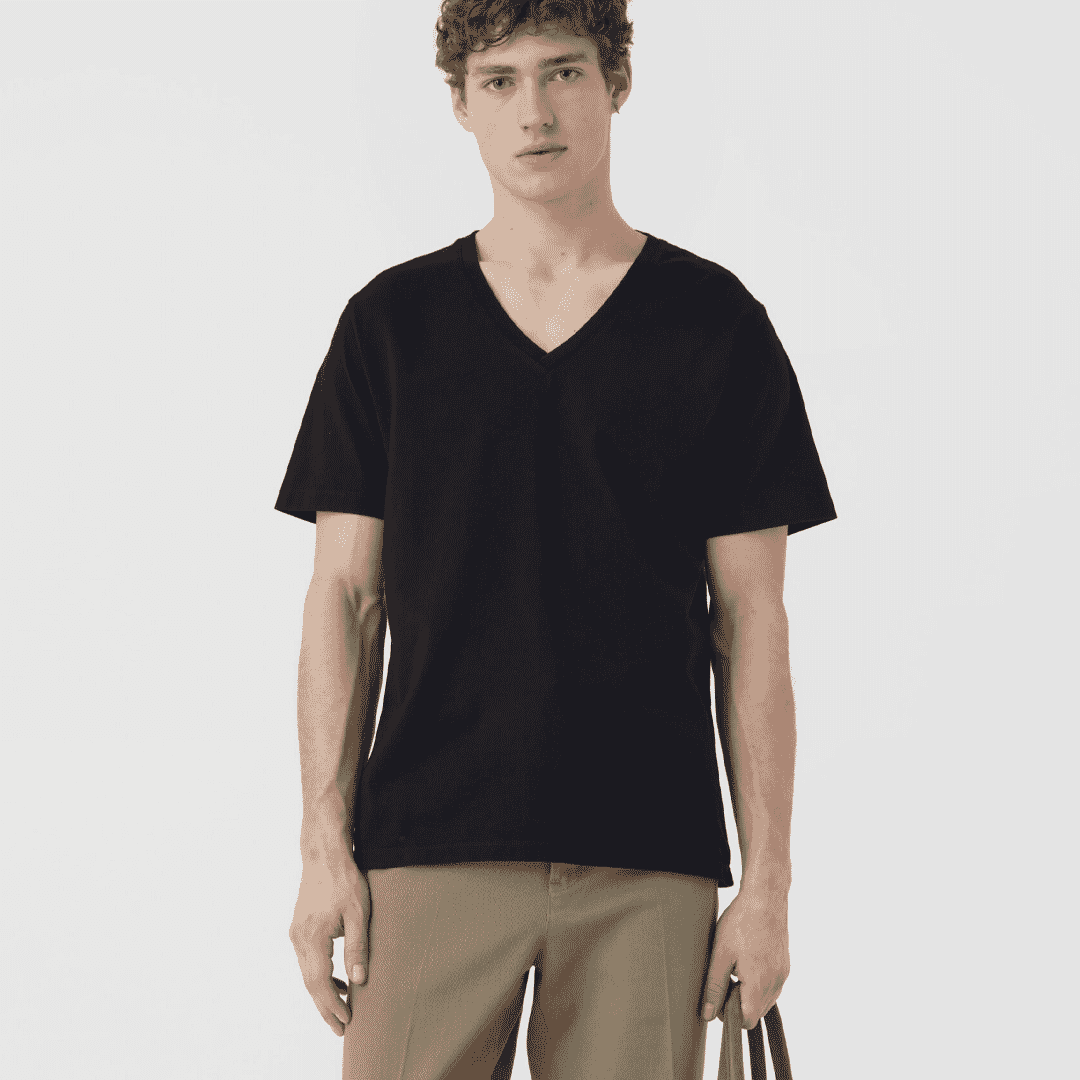 Closed Organic Cotton T-Shirt
Closed is a menswear brand based in Germany, and they're known worldwide for their must-have staples. Take this Organic Cotton T-Shirt, for example. Extremely soft and supple, it's painted in a light grey colour palette and is perfect for layering or wearing as a standalone piece. What's there not to love, people?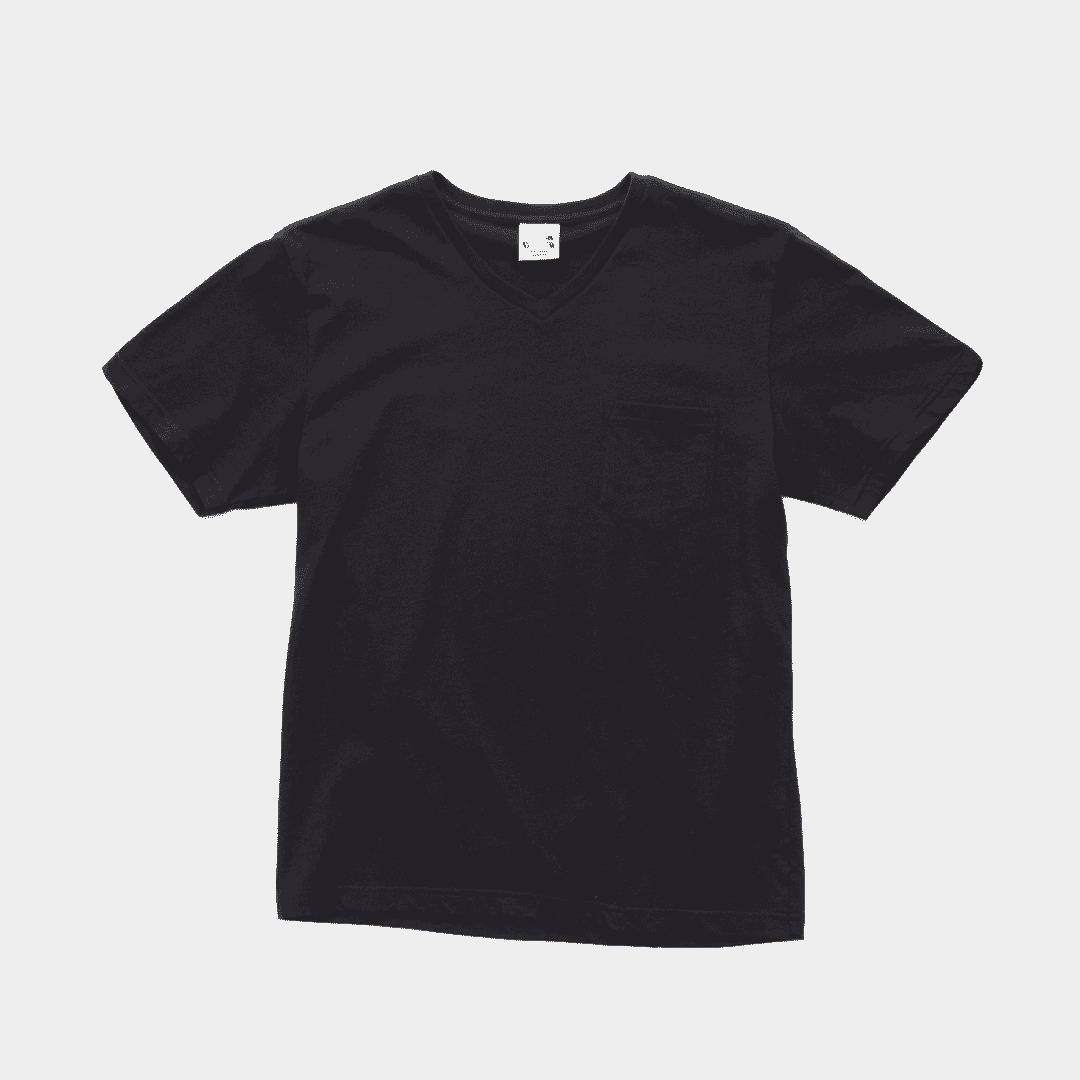 Clutch Cafe Glad Hand V-Neck Pocket Tee
Sometimes in life, less is more, and Clutch Cafe's Glad Hand V-Neck Pocket Tee is a beautiful example of this minimalist philosophy. Crafted from one hundred percent cotton, while it might look quite simple from a distance, there's actually plenty of cool details to speak of. From the ribbed cuffs to the chest pocket, this is a wardrobe essential if we've ever seen one.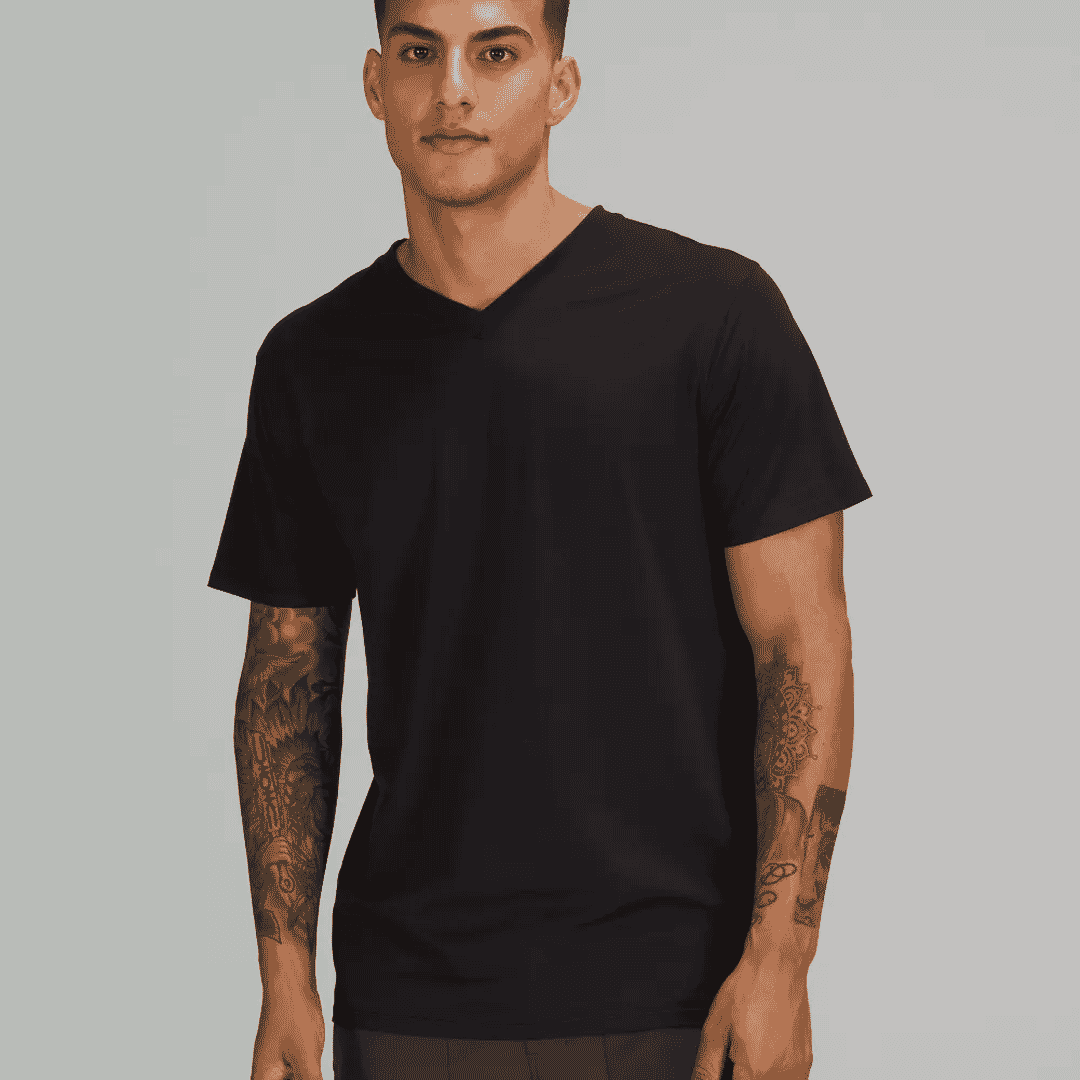 Lululemon Fundamental V-Neck T-Shirt
While Lululemon is a label known mainly for their women's leggings, their men's T-Shirts are also impeccable. The Fundamental V-Neck T-Shirt blends cotton soft fabric with abrasion-resistant and anti-stink technologies for a classic tee that's designed to last. In a world where fast fashion is getting, well, faster, this is exactly what we need.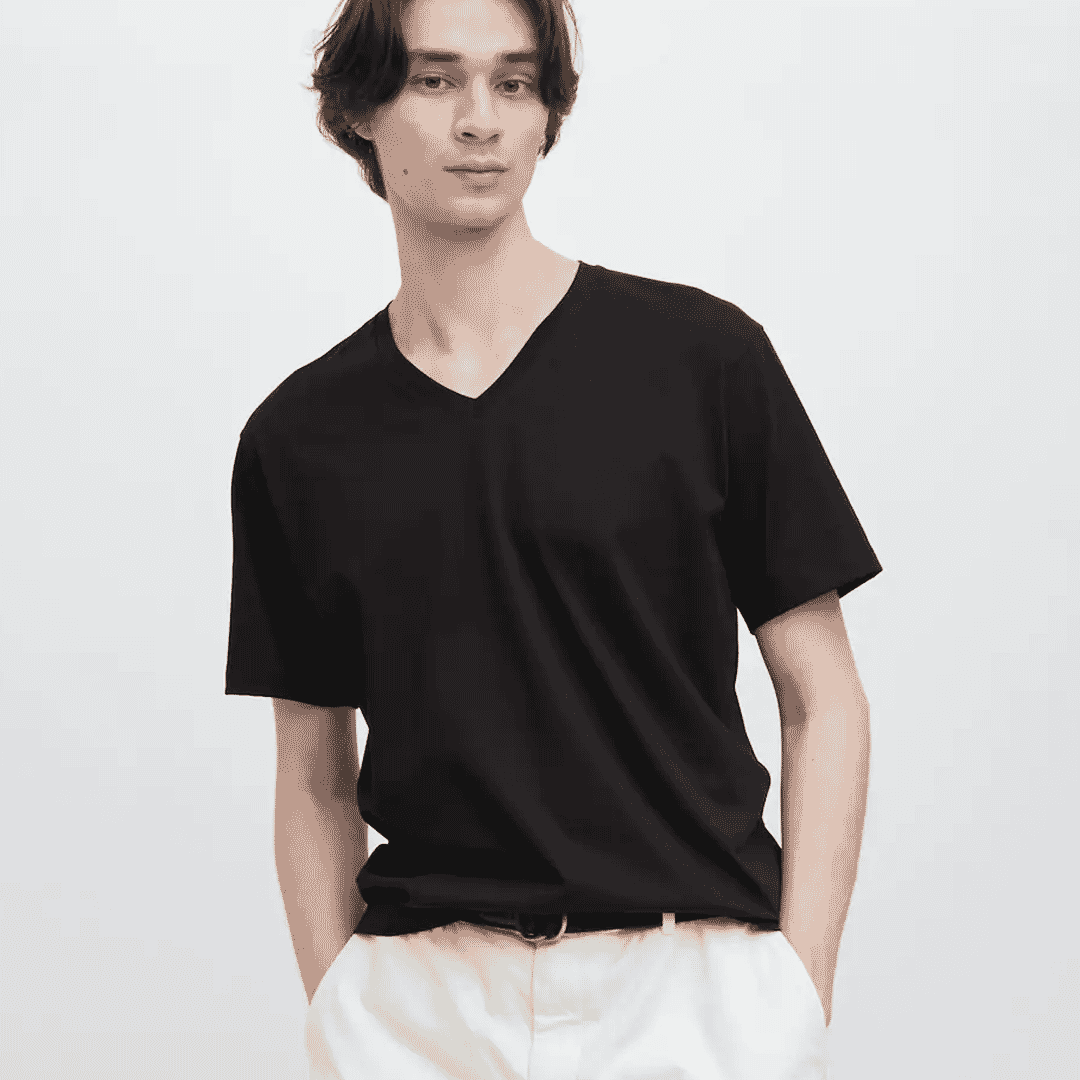 Uniqlo AIRism Cotton V Neck Short Sleeved T-Shirt
The AIRism Cotton V Neck Short Sleeved T-Shirt is one of Uniqlo's most popular silhouettes, and it's easy to see why. Infused with the Japanese apparel brand's AIRism tech, this piece has been specifically engineered to stay comfortable, dry, and odourless at all times. While nothing in life is perfect, this is as close as it gets.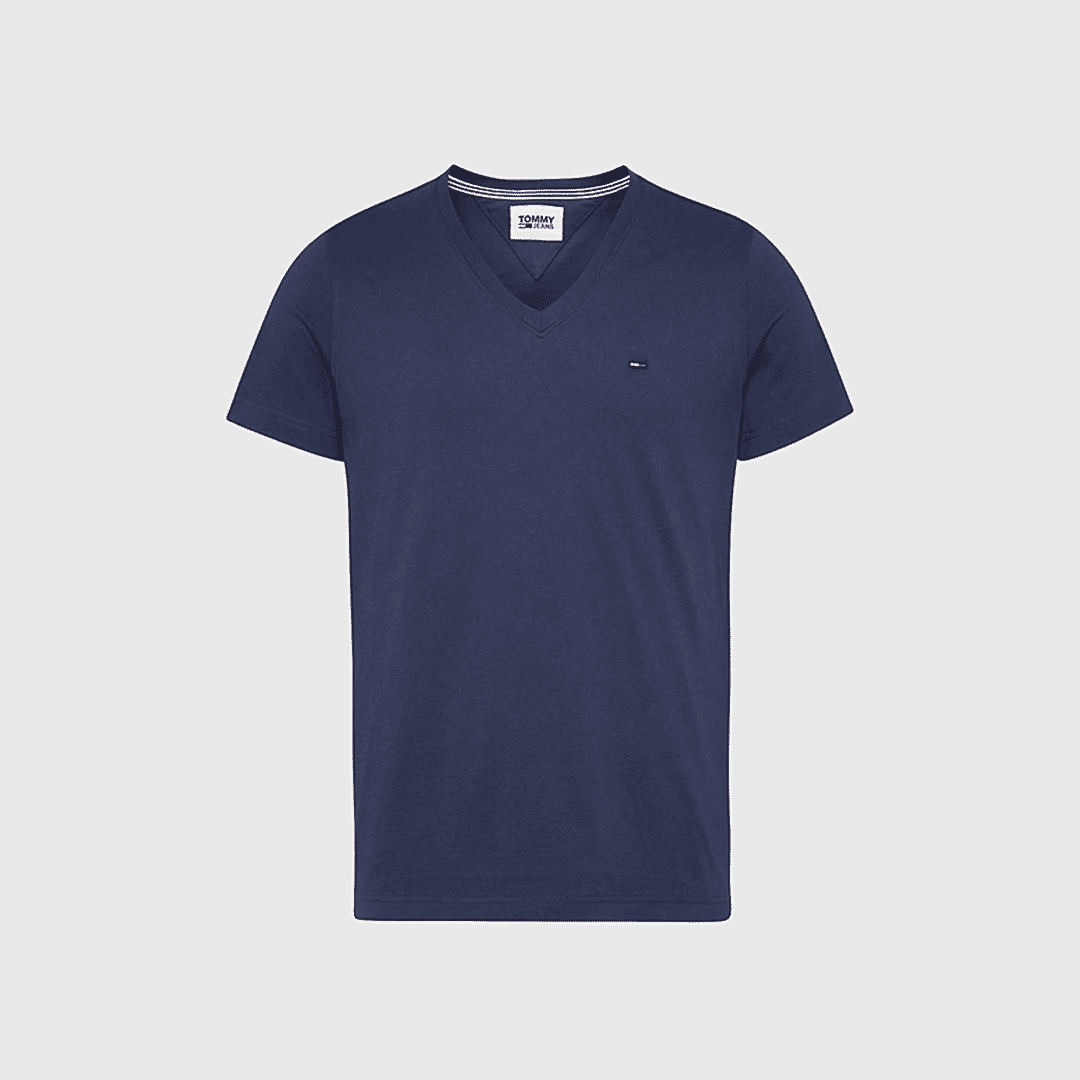 Tommy V-Neck T-Shirt
For the past four decades, Tommy Hilfiger has been providing men with some of the best clothing that you can get, and their V-Neck T-Shirt is certainly no different. Dipped in the American brand's signature dark navy palette, the V-neck silhouette gently drapes across your shoulders and is finely embroidered with a single logo on the left chest.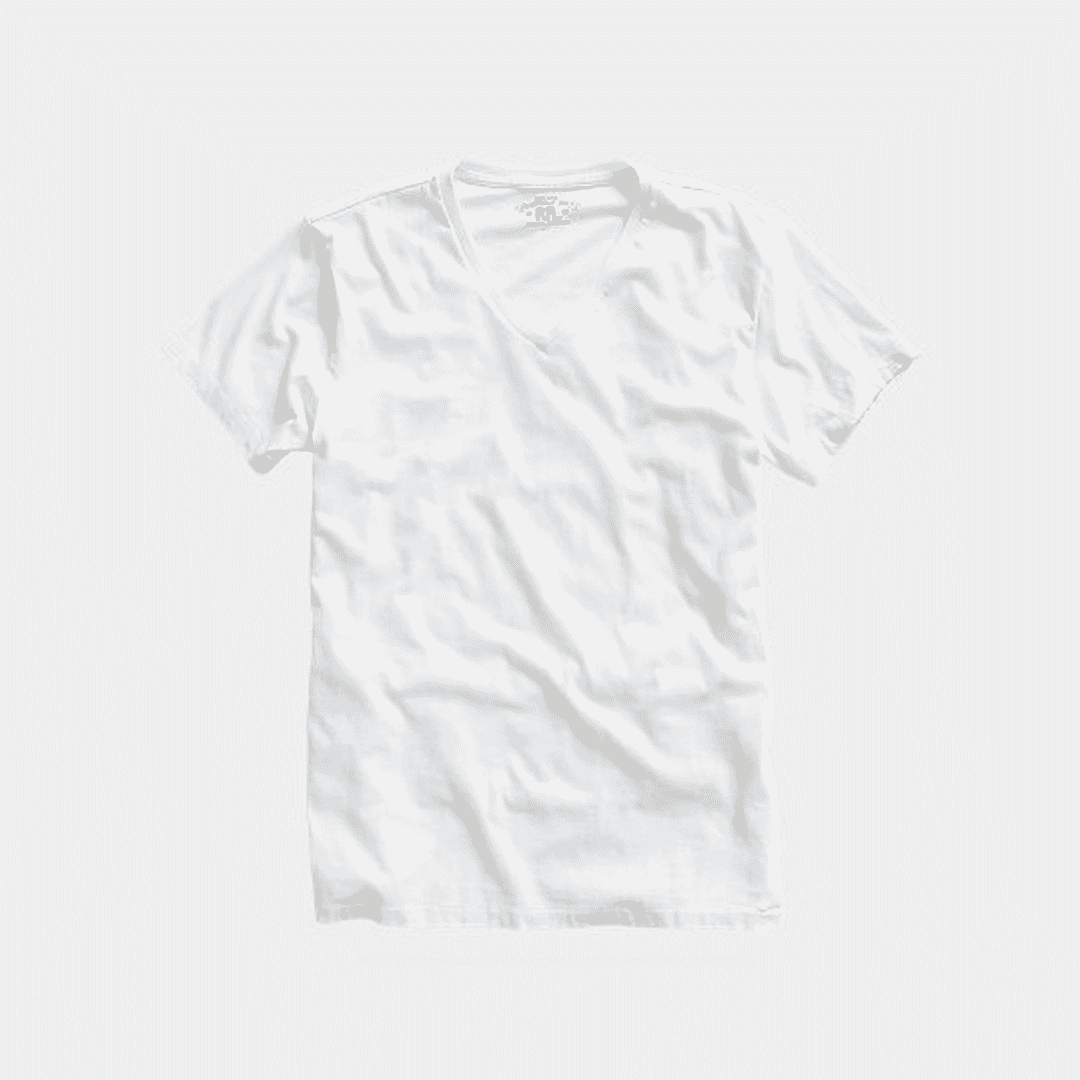 Ralph Lauren Jersey V-Neck T-Shirt
As mentioned before, the V-Neck is a piece filled with history and heritage, and Ralph Lauren is throwing it all the way back this season with their own rendition. Vintage-inspired, this combed cotton jersey piece boasts a subtly ribbed collar that nods to the good old days. While it's a little on the pricier side, it's worth every single penny. We promise.
Check out our pick of the best striped T-shirts for men.
---
---