Project name: Blackheath House | Location: London, England | Completed: 2018 | Architect: Walker Bushe Architects
Blackheath is an area located in the South East of London. Within Blackheath sits Cator Estate, a cherished conservation area planned out by John Cator, a wealthy timber merchant of the 18th century. The bar is set high for developments within Cator Estate, but this cross-laminated, timber-framed building fits right into the landscape.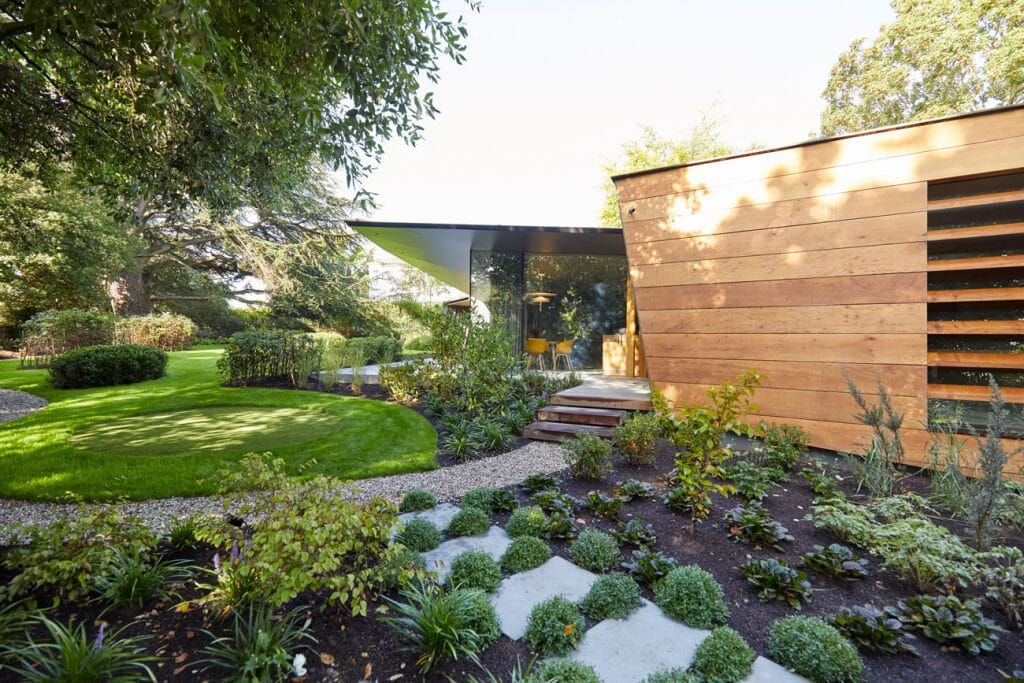 One of the most noticeable aspects of Blackheath House is its angular make-up. A gently curving roof mirrors the site's sloping contours so as not to make such a drastic statement in all its modernity. Thanks to this, the graceful home is strikingly contemporary and timeless.
---
---
The interiors of Blackheath House centre around concrete floors which provide a tasteful blank canvas on which the designers experimented with colour. Bright yellow runs throughout the interior design – be it a yellow chair, lamp shade or an entire wall – connecting the separate rooms of the property.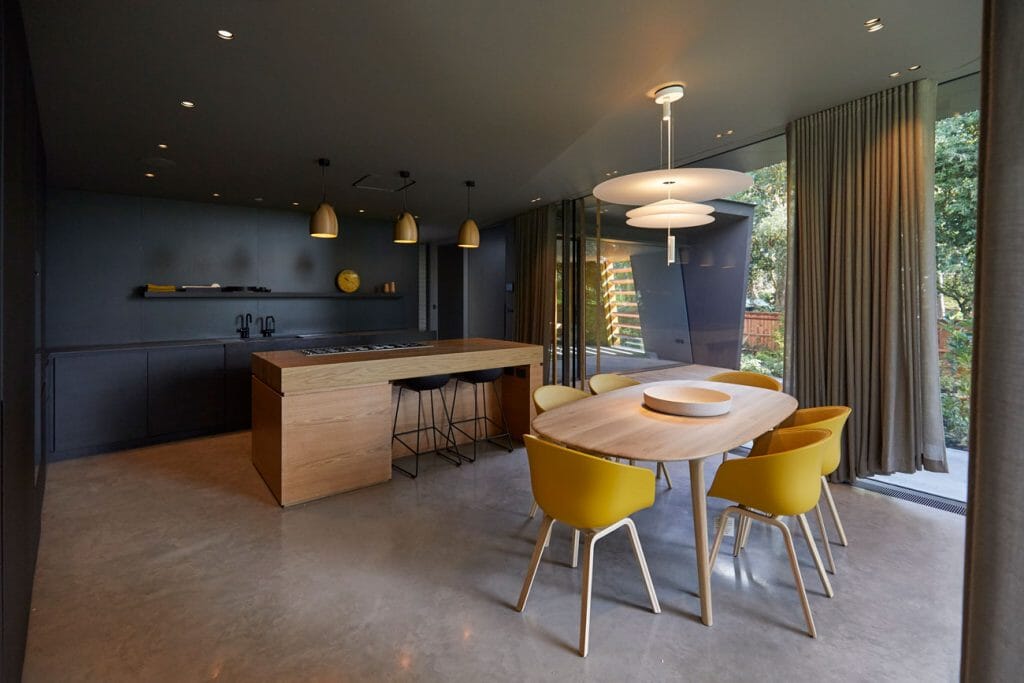 Much like the exterior of Blackheath House, the furniture is modern and classic at the same time. Rooms are populated by pieces with bold, clean lines. The overall effect of the characterful furniture is to emphasise the space in each room without leaving a feeling of emptiness.
The use of pattern – the dotted lines that embellish certain walls, or the tangled lines that resemble the tracks left by water droplets in the shower – and colour means that Blackheath House is brimming with subtle personality.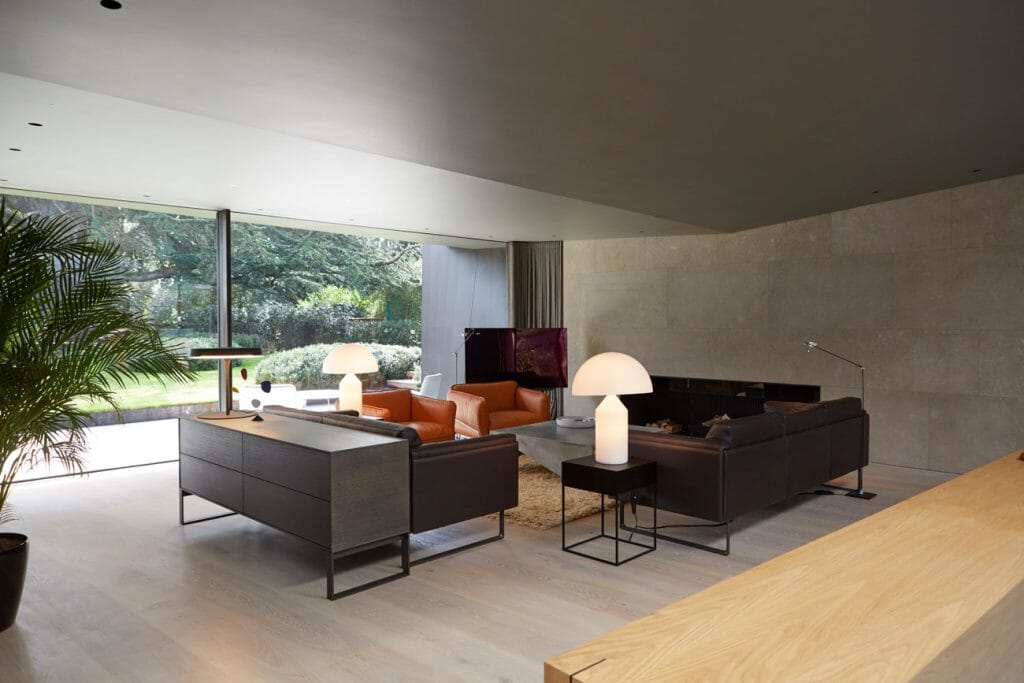 Photography by Janie Airey.
For another look at how much colour can shape the character of a property, take the tour of Hypocam House.
---
---