Project name: Hypocam House | Location: Shanghai, China | Completed: 2019 | Architect: Wutopia Lab
Wutopia Lab was commissioned by the client to redesign Hypocam House, an old property located in the heart of Shanghai. The building that used to house six families has been reshaped to feature a courtyard, miniature private gallery, home office, and living spaces. The structure itself is protected and can therefore not be altered.
In order to update Hypocam House without changing the facade, structure, room function, old mosaic tiles, old wooden floors or trees, Wutopia Lab used colour as the main element of design. Using different textures and depths of colour created a textural relationship that shapes the spaces.
Wutopia Lab removed unnecessary doors to create a flowing space that allows in as much natural light as possible. The focus of the ground floor is a deep Klein blue hue that highlights the arches of the original structure. In between these arches are light wells through which natural light pours in. The Klein blue glass walls of this area interact with the light to create a distorted labyrinth.
The architects see the courtyard as part of the facade and interior space of Hypocam House. This means that the design of the courtyard can change the feel of the main facade and become a prelude to the interior. The gallery area of the first floor is the main area of the house and has a positive-negative relationship with the courtyard.
The three spaces of the gallery are wrapped in tall black skirting that features different textures. The changing patterns of the skirting implies a functional distinction between the living space, exhibition room and social space.
Under strict rules, Wutopia Lab have succeeded in completely reshaping this old building. Using flashes of colour and subtle layout changes has opened up the project to natural light, resulting in a spacious modern reinvention of Hypocam House.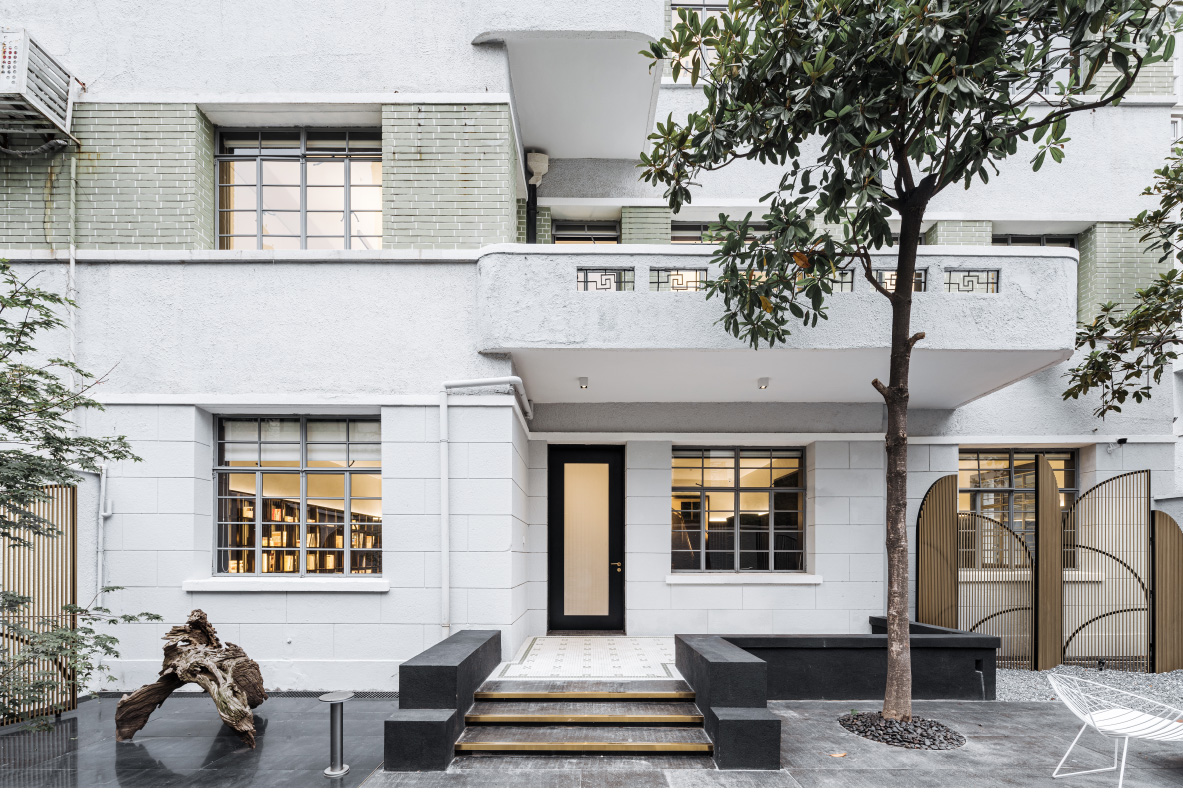 Photography by CreatAR Images.
Subject to no rules, Querkopf Architekten created the villa of the future. Take the tour of Villa NEO.