Delivered in 1993, this Porsche 964 Carrera 4 Cabriolet has been treated like a champion, leaving it in near perfect condition even 26 years on, it can be yours for £44,995. 964 was the name given to Porsche 911s that were made and sold between 1989 and 1994 which boasted a host of design upgrades.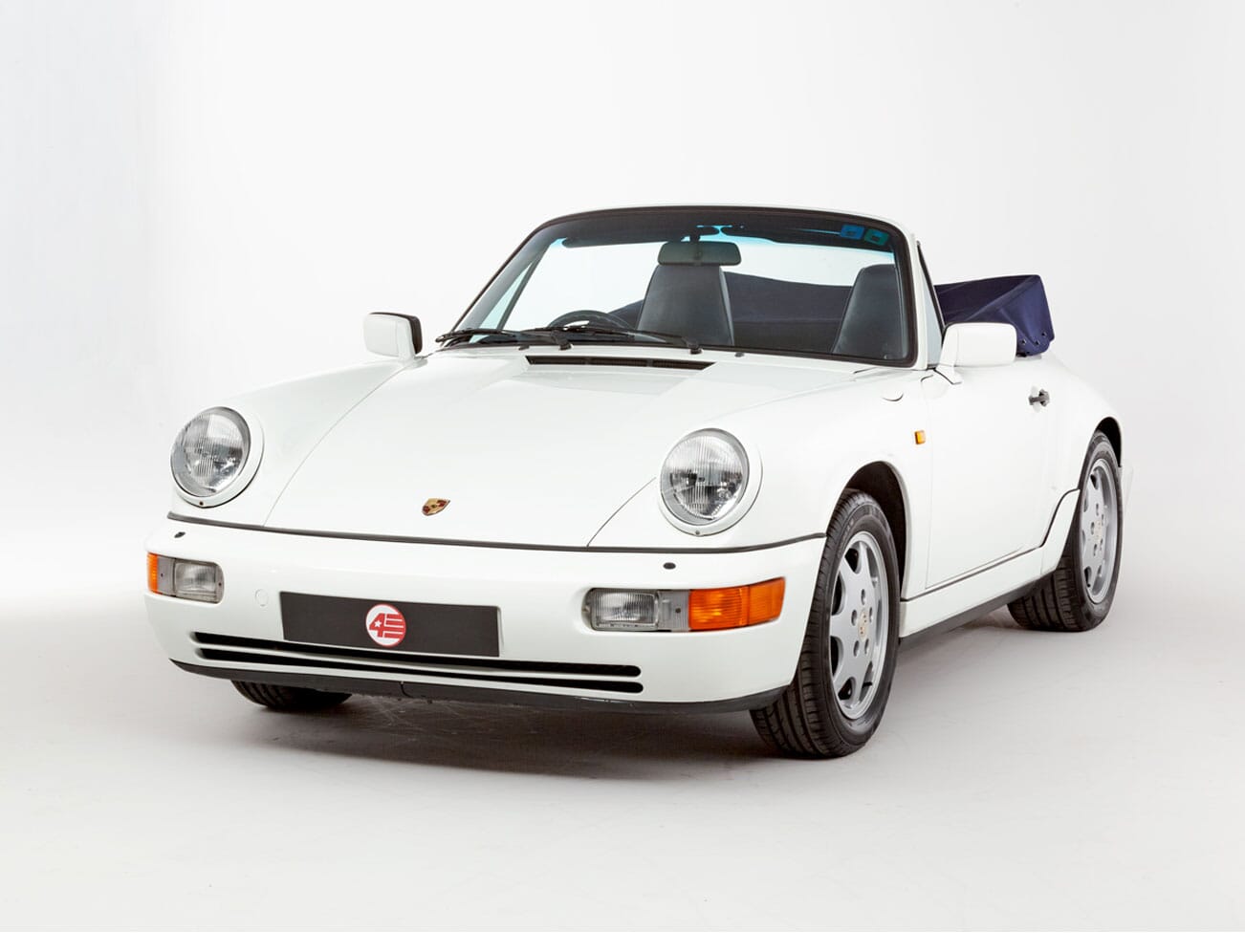 A new naturally aspirated engine with a flat-6 displacement of 3.6-litres was used for 964 models. Suspension was revised, power steering and ABS brakes added. As for cosmetic changes, the exterior bumpers and fog lamps were made flush which allowed for better aerodynamics while a rear spoiler rose up when the car hit 50mph and retracted at lower speeds or at a stop.
Presenting beautifully in Grand Prix White, this Porsche 964 Carrera 4 Cabriolet shows few to no chips or blemishes. None of the lights show signs of moisture ingress which is common in a car this age. The electric soft top still operates smoothly, unfolding a blue cover that matches the bold interior.
The interior of the Porsche 964 Carrera 4 Cabriolet is a striking blue leather, covering the dashboard and door cards as well as the factory sports seats. The only aftermarket feature of the interior is the new stereo.
Having been serviced 11 times since purchase, the engine is still ticking over nicely. Most recently serviced in June of this year, the engine and transmission are in full working order.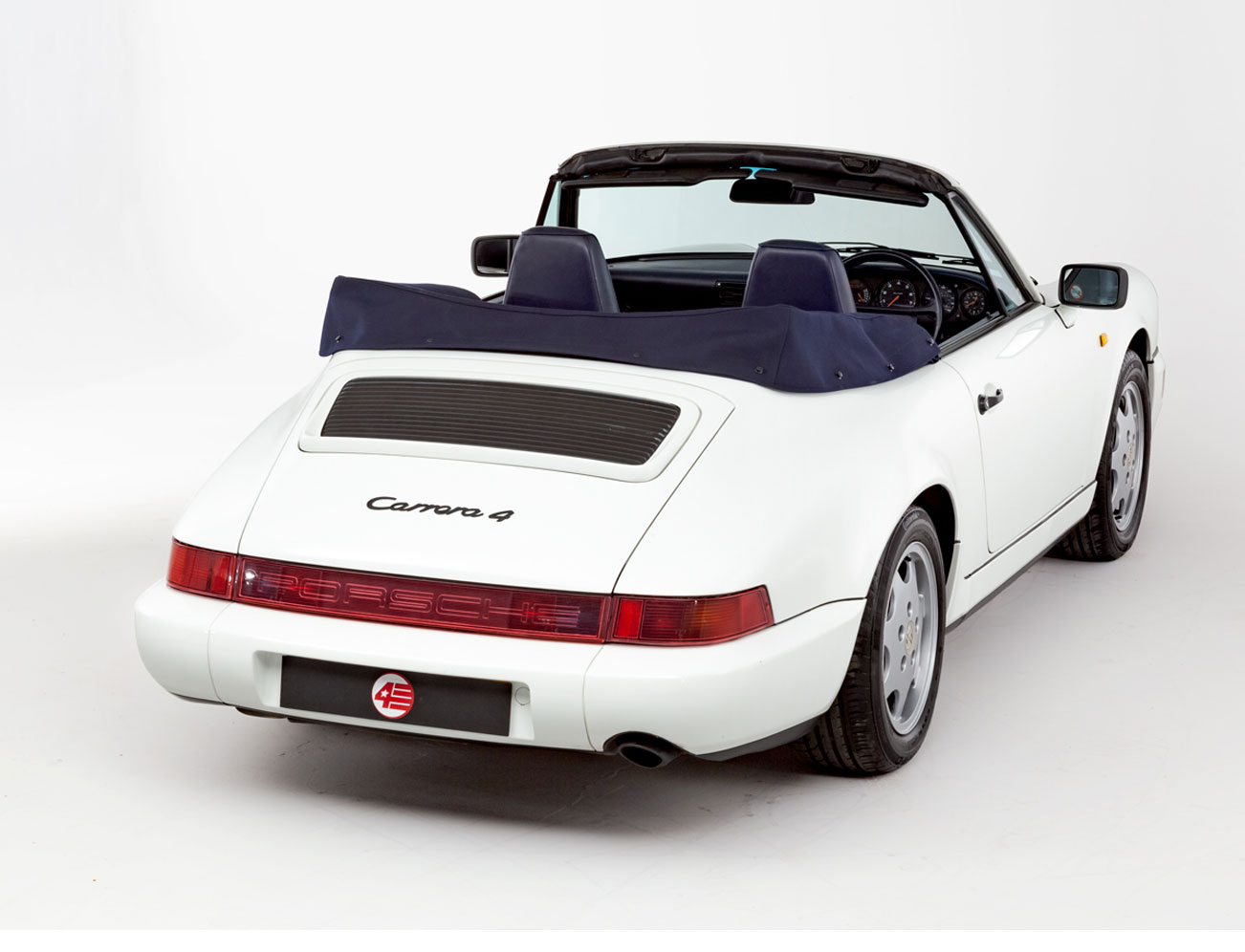 For more information, including how to purchase this Porsche 964 Carrera 4 Cabriolet, visit 4 Star Classics.
Take a look at this 1998 RUF CTR2 Sport for a Porsche body with a bit more bite.