Over the past few years, BOLDR has garnered a cult following thanks to its smart heaters, which offer a more economical and energy-efficient (not to mention stylish) way to heat your home. Now, the sustainably-minded design studio is turning its attention to home cooling – just in time for a steaming hot summer.
Introducing BOLDR's brand-new product: Klima, a wireless smart controller that transforms your existing air conditioner or heat pump into a smart home device through easy mobile phone control. Intrigued? Read on for the full low down on some of Klima's cool features.
Geo sensing
With geo sensing, Klima automatically switches off your AC when the last person leaves home and adjusts your home's temperature for the first person's arrival.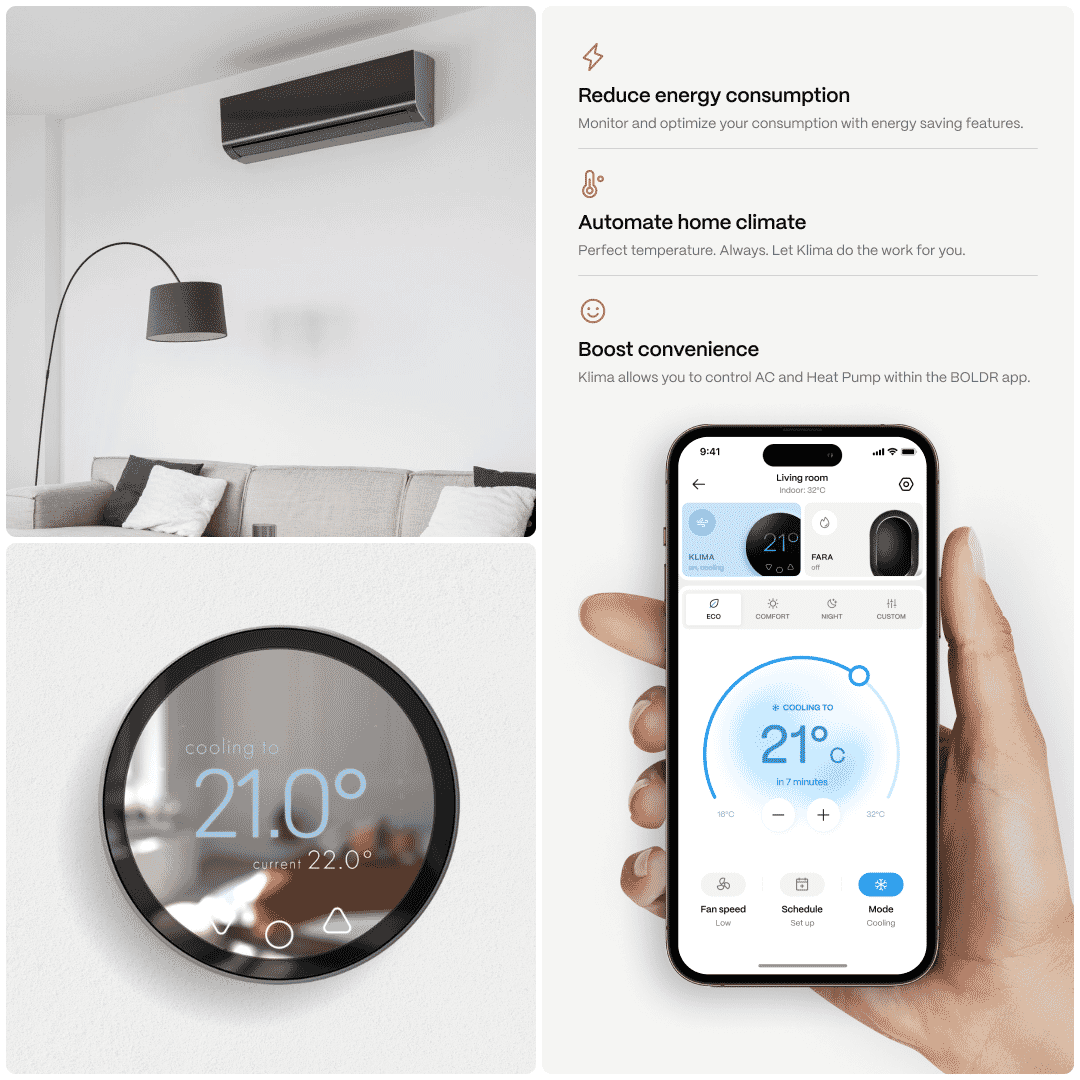 Cost monitoring
Monitor and predict your energy bills from the comfort of your phone. Measure your consumption in real time and get accurate bill predictions for the month.
Smart scheduling
Reduce your stress levels on those busy days. Easily optimise your heating schedule on a room by room basis and cut your heating bills to an absolute minimum.
Remote access
No matter where you are, Klima's remote access gives your total control of your home climate so that you can keep the temperature right.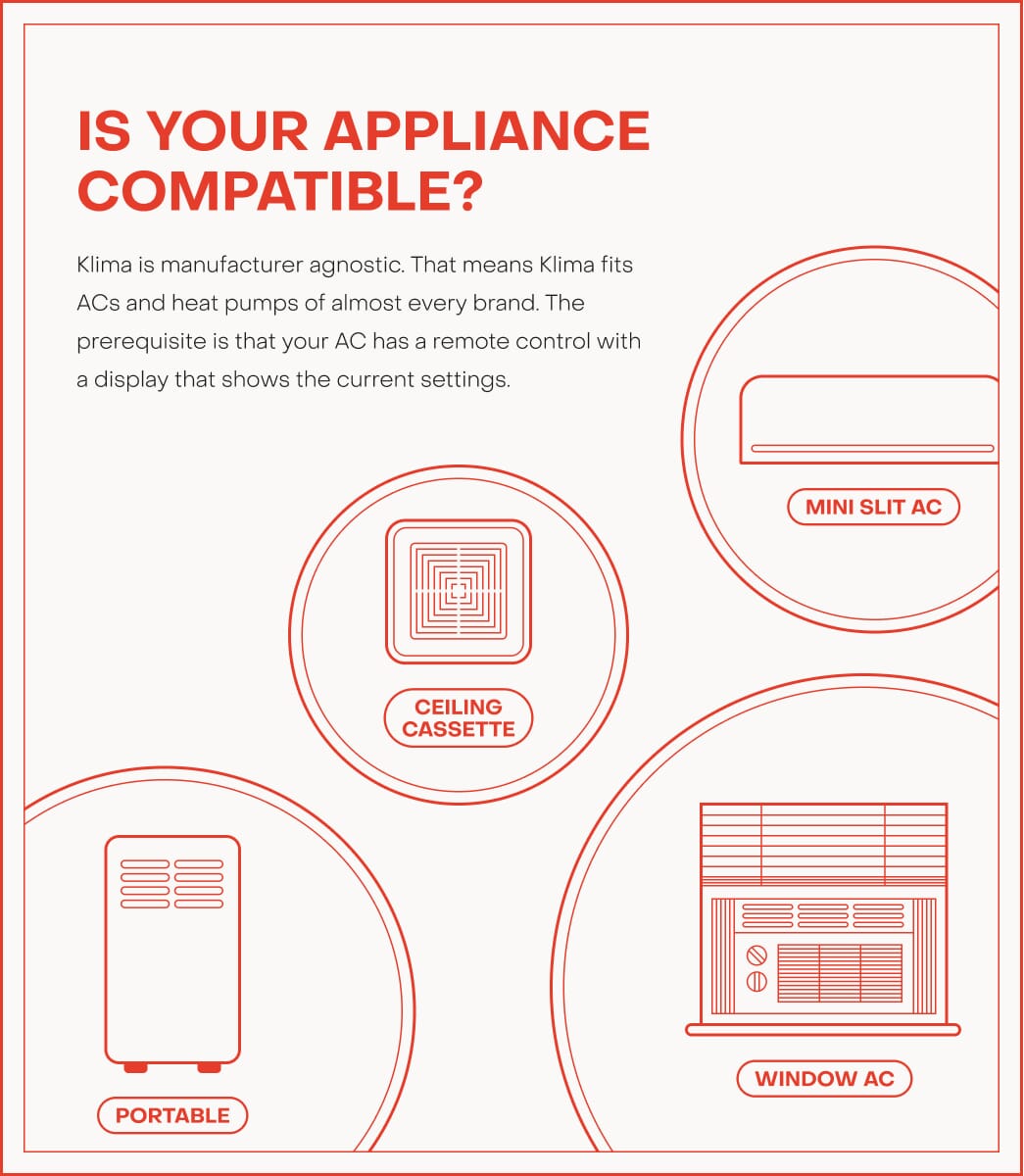 Smart zoning
Make your home climate work for everyone. Adjust your comfort levels on a room by room basis and waste less energy.
Open window detection
Leave a window open? Klima detects open windows and automatically turns off your AC so that you can save your money to spend on the things that matter.
Appliance health monitoring
Klima keeps an eye on your AC and provides insight if something goes wrong. This feature helps protect your AC from future failures, which means less time sweating at home.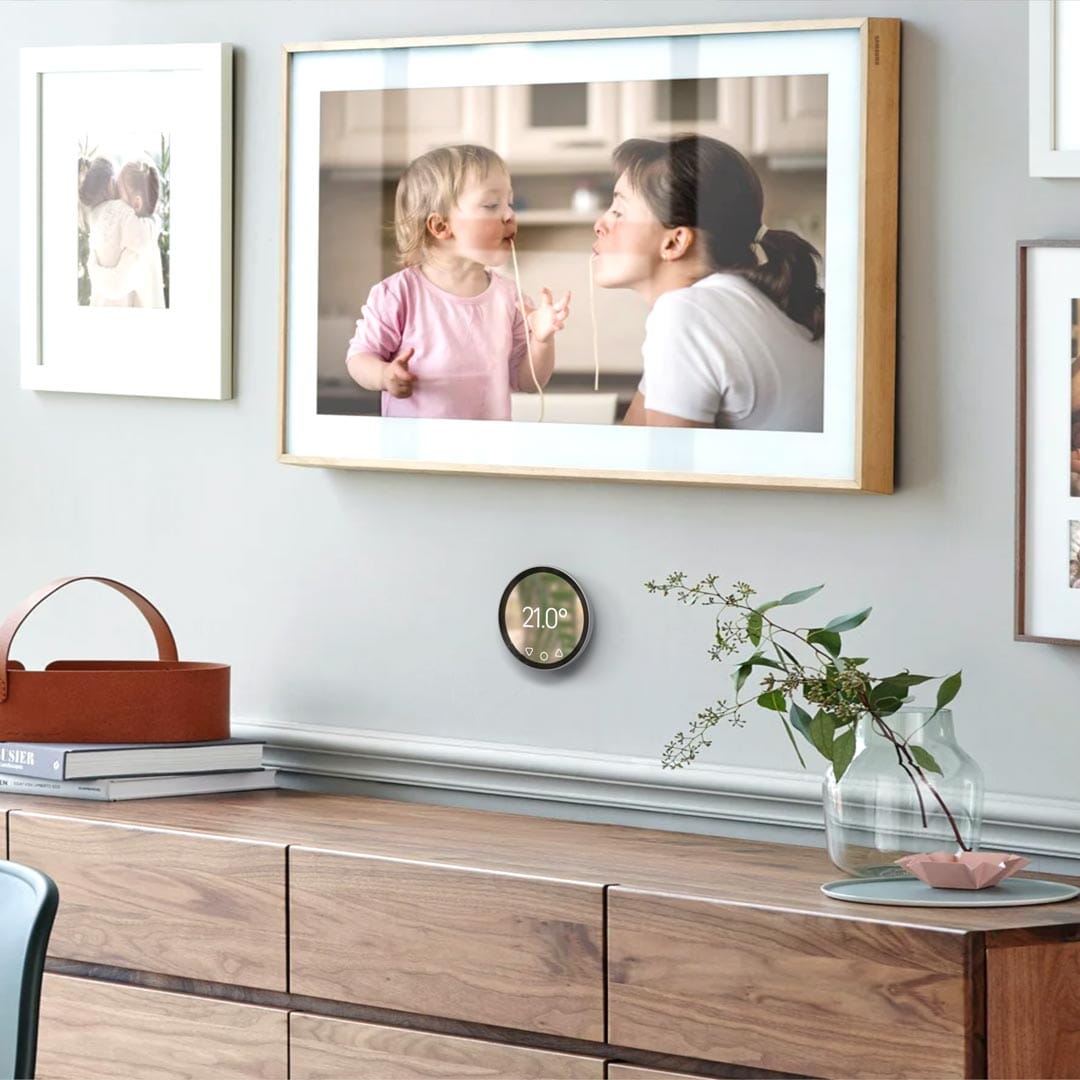 Guest access
Your family and guests will have access to basic functionality directly on the Klima device. You can also easily invite them to the BOLDR app and give them access to the whole suite of smart features.
Guardian mode
Easily set minimum and maximum temperature levels, so that family members or guests don't leave your home over chilled and waste energy.
Not only will Klima make your life easier, it's easy on the earth. With air conditioning accounting for 10% of all global energy consumption, Klima can empower users to reduce energy consumption by up to 30%. Just think about the difference that could make.
Klima is launching this June. Register your email to be notified of the launch date and join the waitlist to receive 40% off.
---
---