The focus of Czech glass makers Bomma has always been driven by the basic geometry of shape and the majestic simplicity that comes with it. Earlier this month, the brand debuted its new seven-part lighting collection at Maison et Objet in Paris, before showcasing the eccentric offering at the Czech Embassy, Berlin.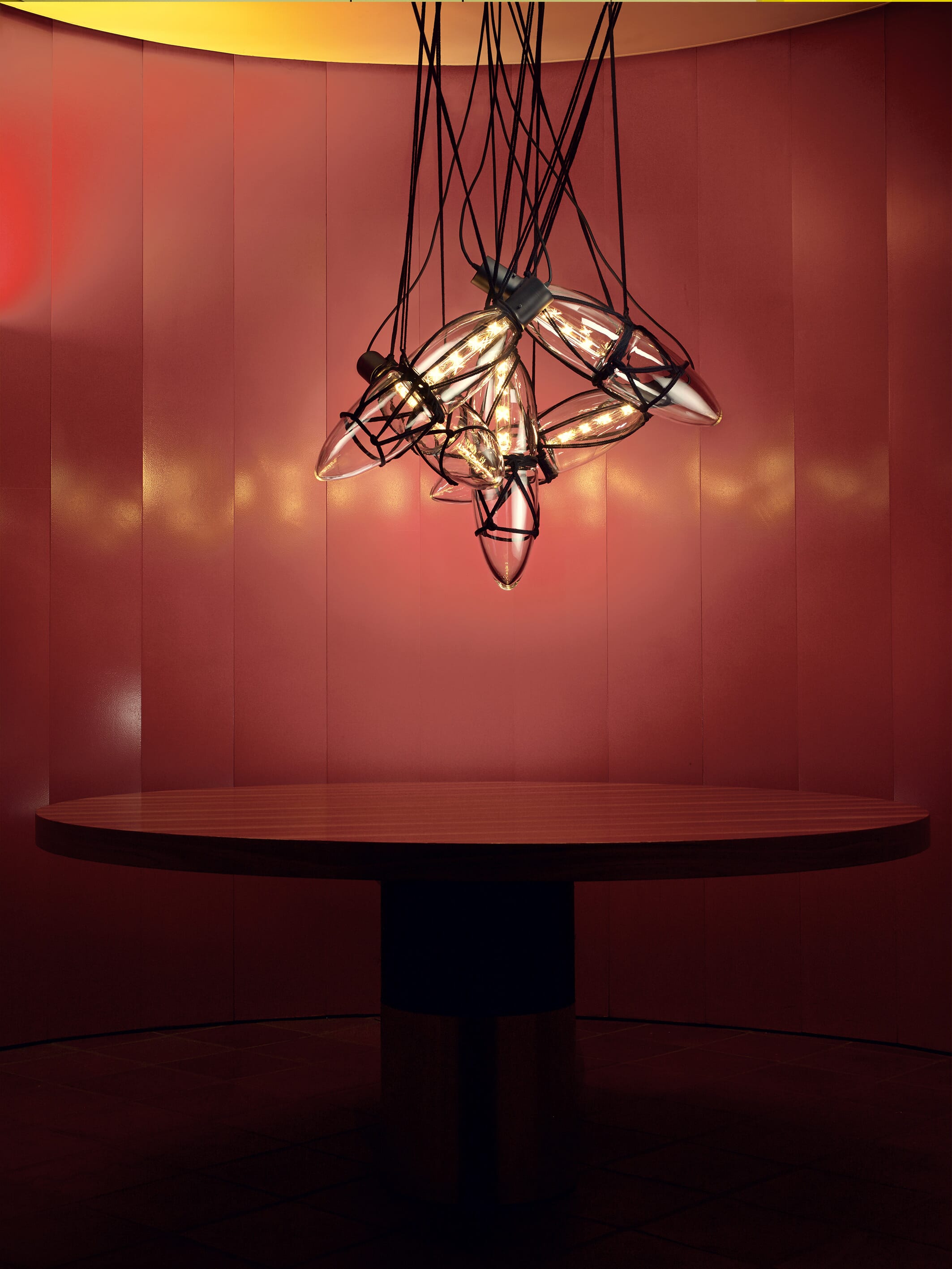 Inspired by its mother brand Bohemia Machine – Bomma use innovative robotic glass cutting that has advanced the technological expectations of interior lighting significantly. The new collection is evidence of this as it features individual pieces designed by a range of leading Czech practitioners including Olgoj Chorchoi, Jakub Berdych and Rony Plesl.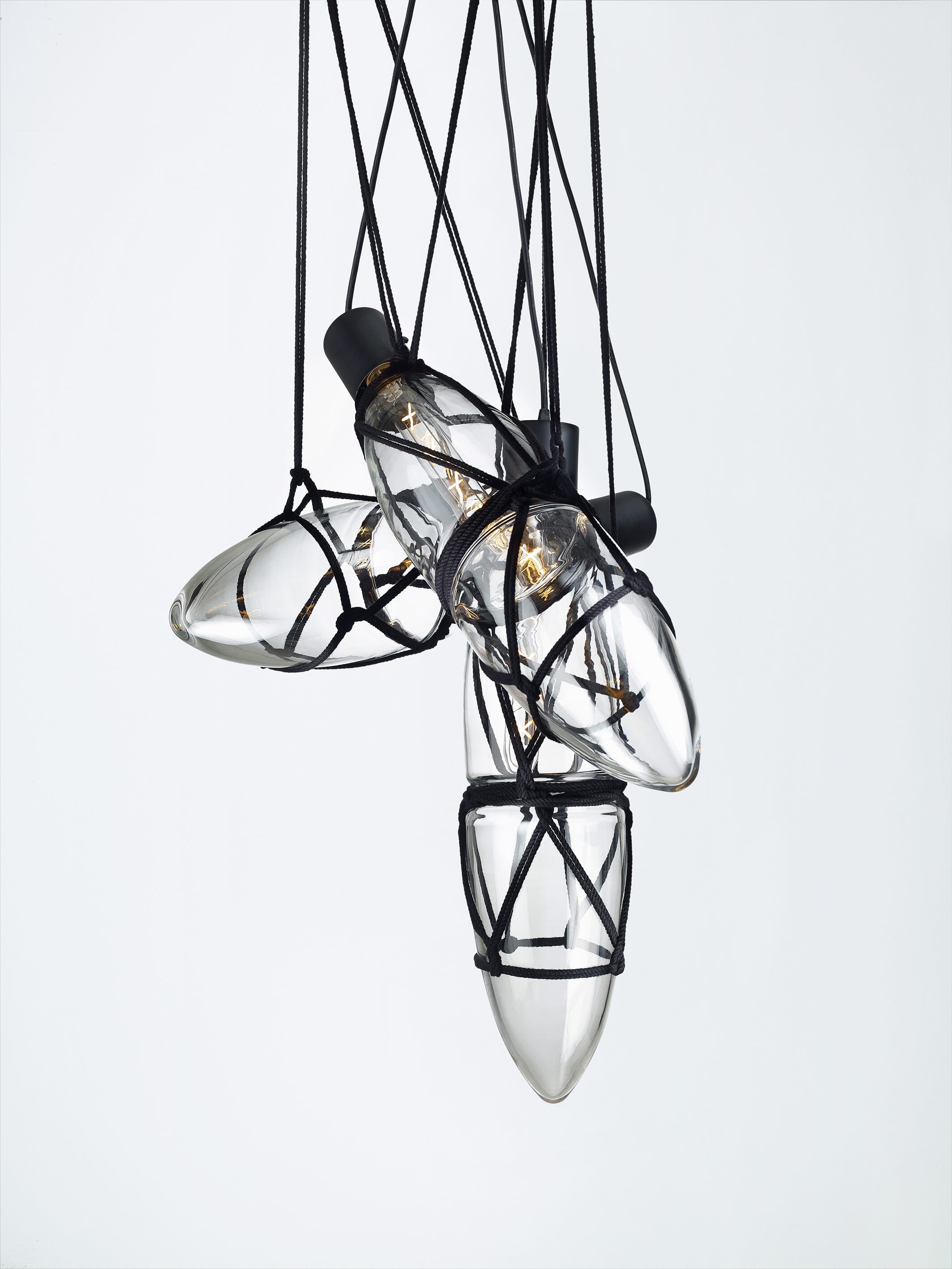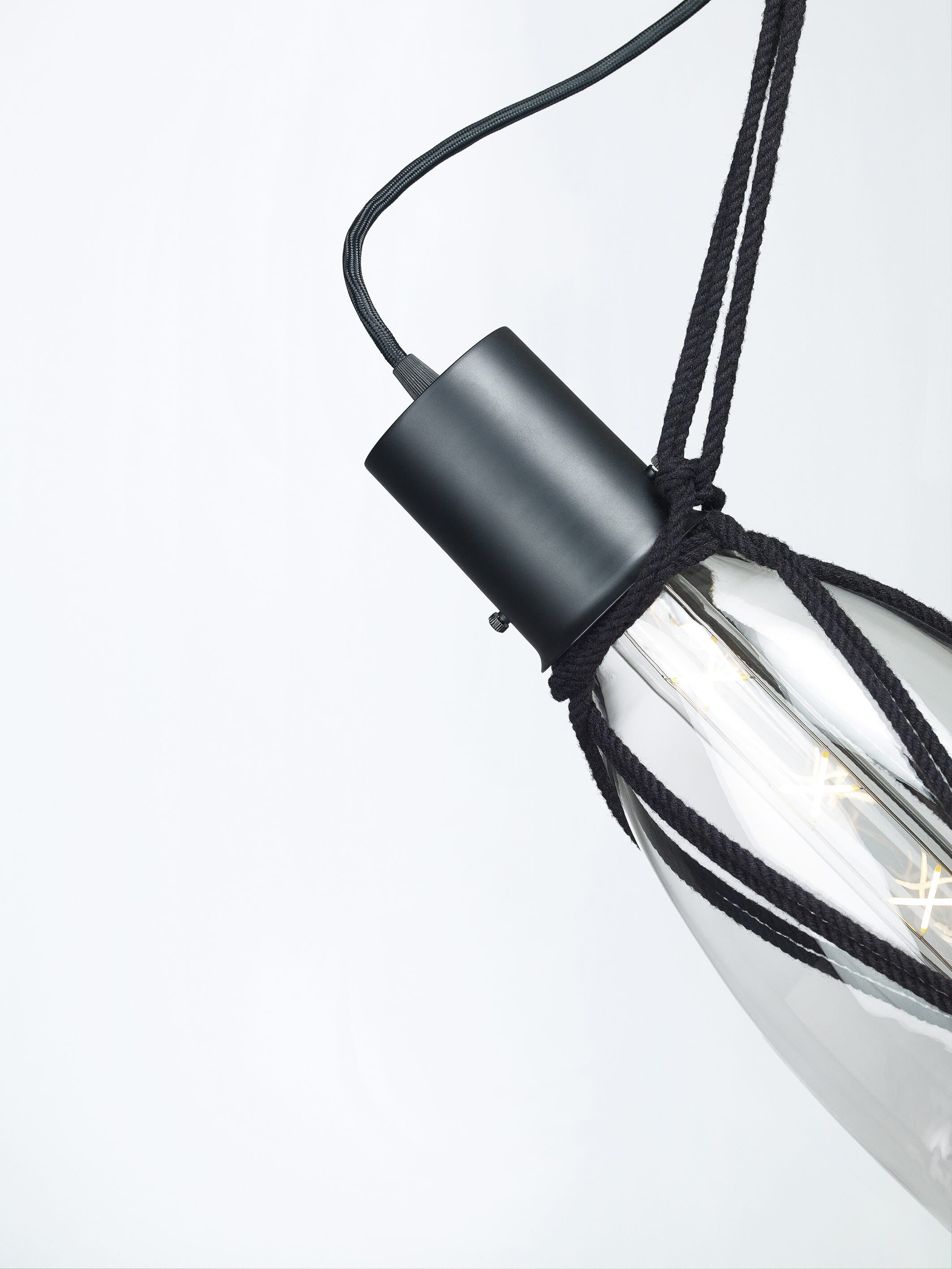 Famed for experimenting with free-blowing in glass making, Olgoj Chorchoi has created a series dubbed 'Tim', conceived as a giant glass bubble in an array of organic shapes. While another standout piece is provided by Dechem Studio in the form of 'Phenomena' – a lightly coloured collection of three staple fixtures that are joined through sophisticated brass handles.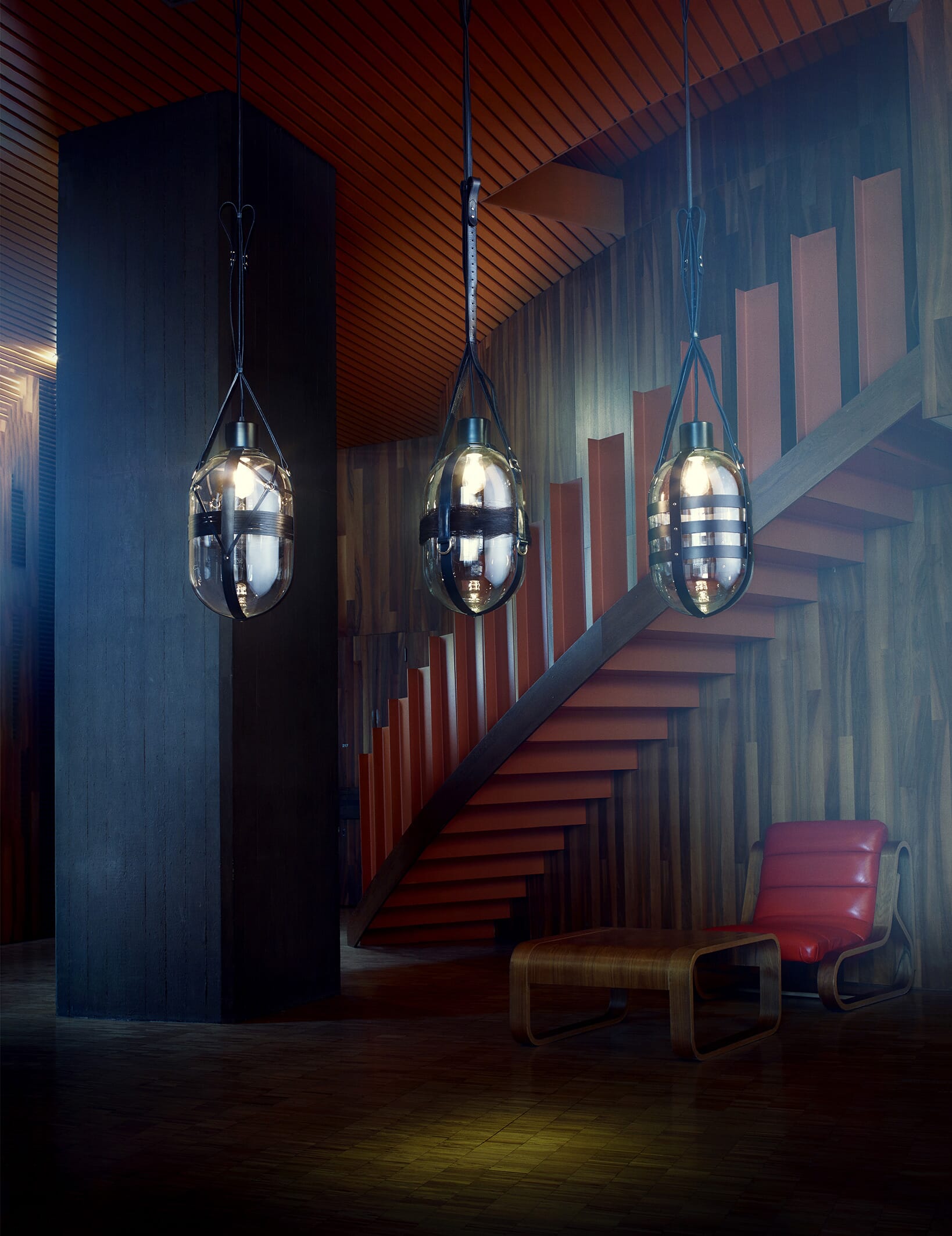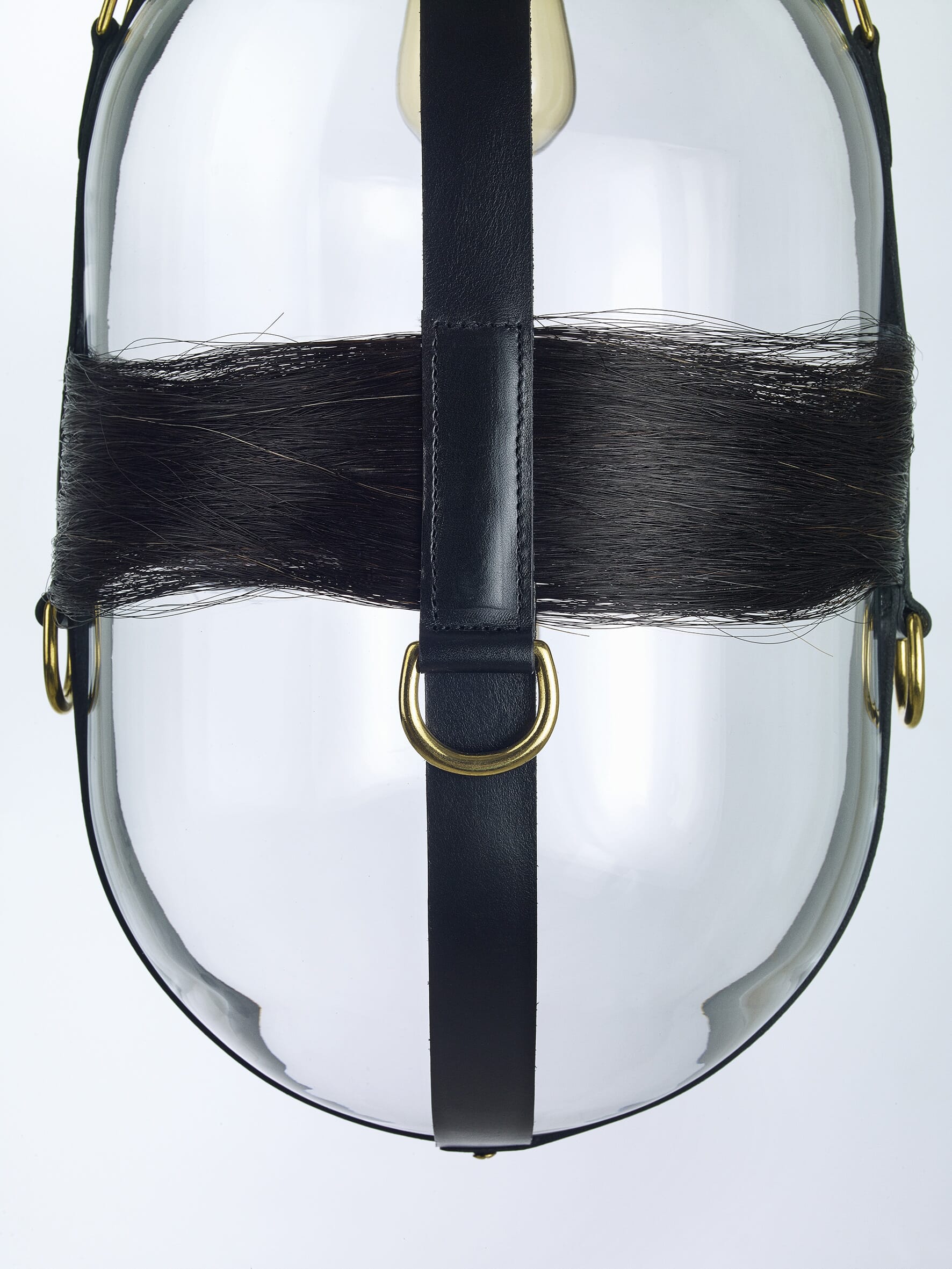 To coincide the with the relationship between Czech glass design and brutalist architecture, Bomma displayed the new collection exclusively inside the Czech Embassy in Berlin. Built in the period of 1970-78, the building is representative of some of the finest Czech architecture and is the perfect backdrop to display the complexity, connection and craft of Bomma's glass decoration.
For a closer look at the entire collection, head to the Bomma website.