Whether you're looking to treat yourself, or in search of a gift for a special someone, there's nothing quite like a well-thought, lavishly illustrated book to decorate your coffee table. So we thought we would round up a few of our favourite new releases that will make the perfect addition to any collection.
This week marks the final few days for the celebratory David Hockney exhibition at the Tate, but thankfully, his work can be enjoyed forever more with the David Hockney: A Bigger Book. Never before has Hockney's oeuvre been published in such an immersive, colourful and enchanting scale, as this signature book takes stock of more than 60 years of work. Starting from Hockney's teenage days at the Bradford School of Art, through to his breakthrough in the swinging 1960's of London to his recent portraits, iPad drawings and sketches of expansive Yorkshire landscapes. The full 500-page A Bigger Book unfurls in an array of blues, pinks, greens and oranges to create a definitive insight into the world of Hockney.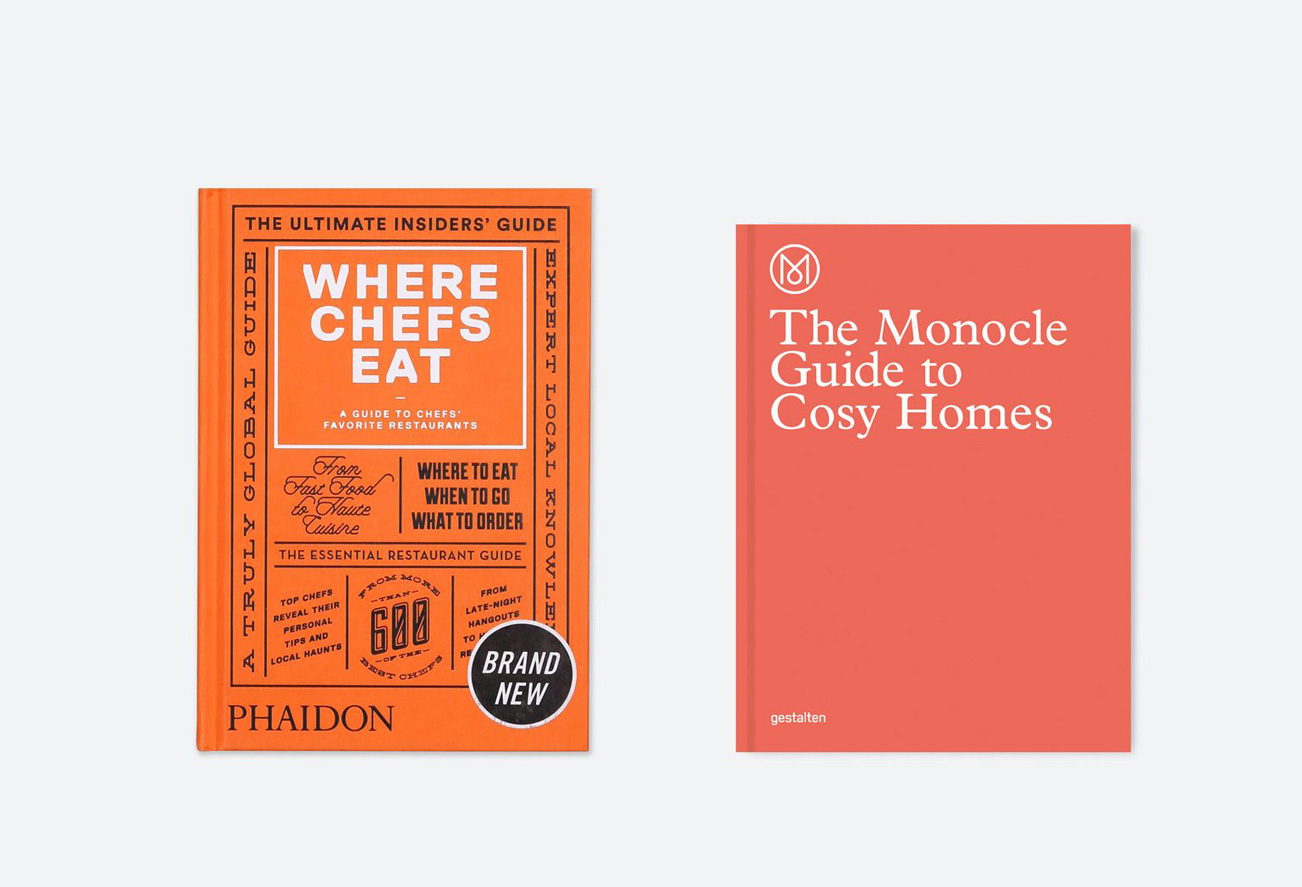 Forget the restaurant guides regularly compiled by a panel of mysterious experts, this new guide is by the real insiders. More than 600 of the world's leading chefs list their favourite places to eat from neighbourhood eateries to high-end restaurants across a total of 70 different countries. Where Chefs Eat is the ultimate guide to the world's best food, and is a welcome distraction from the endless reams of food 'inspo' you find on Instagram day-in, day-out.
The Monocle Guide to Cosy Homes
Handbooks are usually the type of thing you buy in a hurry before you jet off somewhere for the very first time, but this is a different type of handbook. The Monocle Guide to Cosy Homes is a handbook that will stand the test of time as it celebrates the durable and the meaningful aspects of life through a collection of homes that each tell their own story. Most architecture and interior books show houses polished to perfection, manicured to the extent that it is hard to imagine anybody actually lives there; and they seem to miss the point that homes are meant to be inhabited. They should be able to take scuffs, knocks and to be part of a community – which is where Monocle's Guide To Cosy Homes succeeds.
Most of the time we spend on our sofas, beyond aimlessly flicking through Netflix of course, is spent daydreaming of adventures far-away from our strict day-to-day routines. Now, you can have a visual source of inspiration to fuel your dreams with Off The Road – a collection of outdoor adventures and a look into the vehicle travel companions that make them possible. The book's stunning photography offers an escape to a range of inspiring landscapes through the journeys of converted vans, trucks and vehicles to isolated terrains, sandy dunes and endless skies. What is more, the book also tells the stories of globetrotters who travel on a dime, weekend explorers and surf libertines who have all created a slice of paradise wherever they chose to park.
Out of the Box: The Rise of Sneaker Culture
Formerly a ground-breaking traveling exhibition, Out of the Box, offers an in-depth look at some of the world's most coveted sneakers; showcasing sneakers from the mid-nineteenth century to sports performance breakthroughs, to present-day cultural icons. Drawn from the collection of the Bata Shoe Museum and significant private collectors, museums, and archives – including adidas AG, Converse Archives, Nike Archives, Kosow Sneaker Museum and Reebok Archives – the book's extensive selection is richly contextualised with interviews and essays from design innovators, sneaker collectors and cultural historians. Offering an unchallenged look back into the innovations, trends, history and marketing campaigns that shaped your favourite sneakers.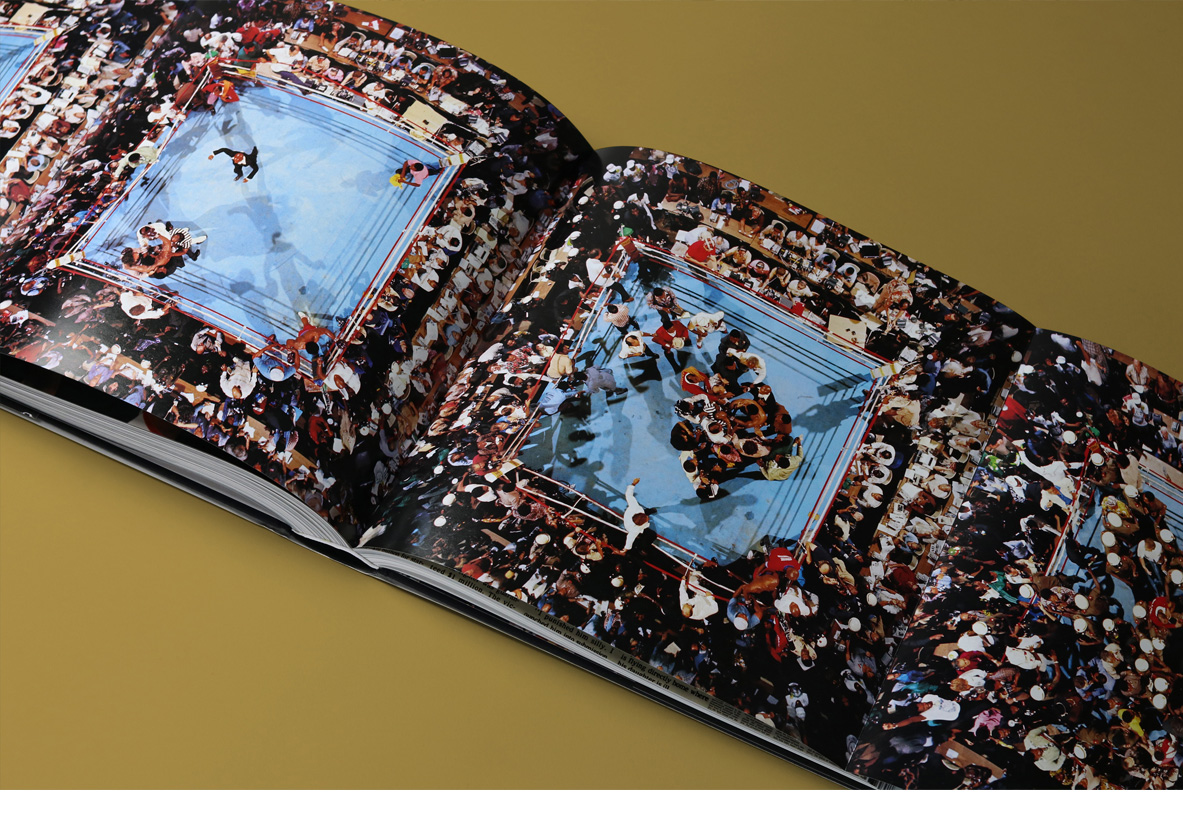 A book full of the power, courage, depth, creativity and dazzling energy of the most significant and celebrated sports figures of the 20th century, Muhammed Ali. Slimmed down from the heavyweight collector's edition, this bantamweight edition is smaller in size, but pulls no punches on its expertise, passion and insight on The Champ. Original essays and five decades' worth of interviews and writing explore the courage, convictions and extraordinary image-building that made Ali one of the most recognisable and inspirational individuals on the planet. The book offers a beautiful and fascinating insight into an extraordinary athlete that was an impassioned advocate of social justices, interfaith understanding and peace.