When new brands arrive at OPUMO we like to roll out the red carpet for them because we believe that all of our brands deserve a moment in the limelight. With so many great labels on site, it can be difficult to get to know each and every one and we're sure that some brands slip under the radar in the long and ever-growing brand list. This time we're taking a closer look at new arrival Morville.
General information
Founded in 2016 by Ben Stevens, Morville deals in luxury men's swimwear. While many swimwear brands in the premium men's market opt for loud patterns to leave their mark, Morville takes a more classic approach, using only stripes to distinguish its product. For this London-based label, the beauty lies in the details, as exemplified by custom tortoise shell buttons, secret zip pockets, and most of all the classic fabric that characterises all of the brand's shorts.
+
Azure Blue Classic Original Swim Shorts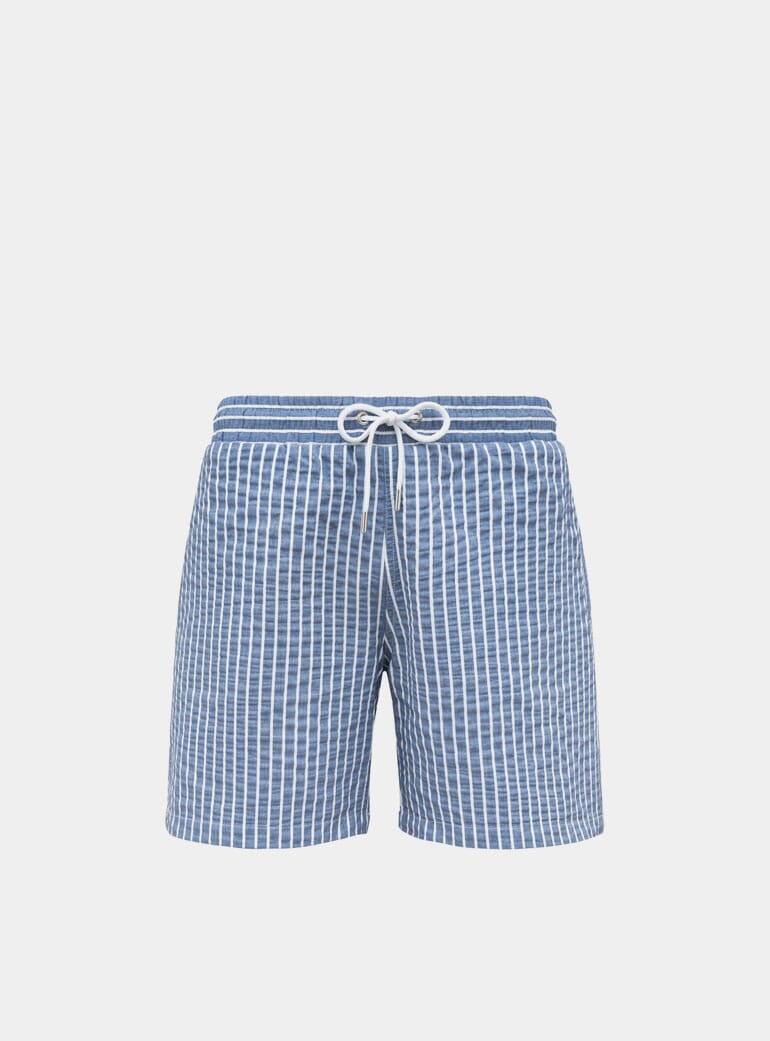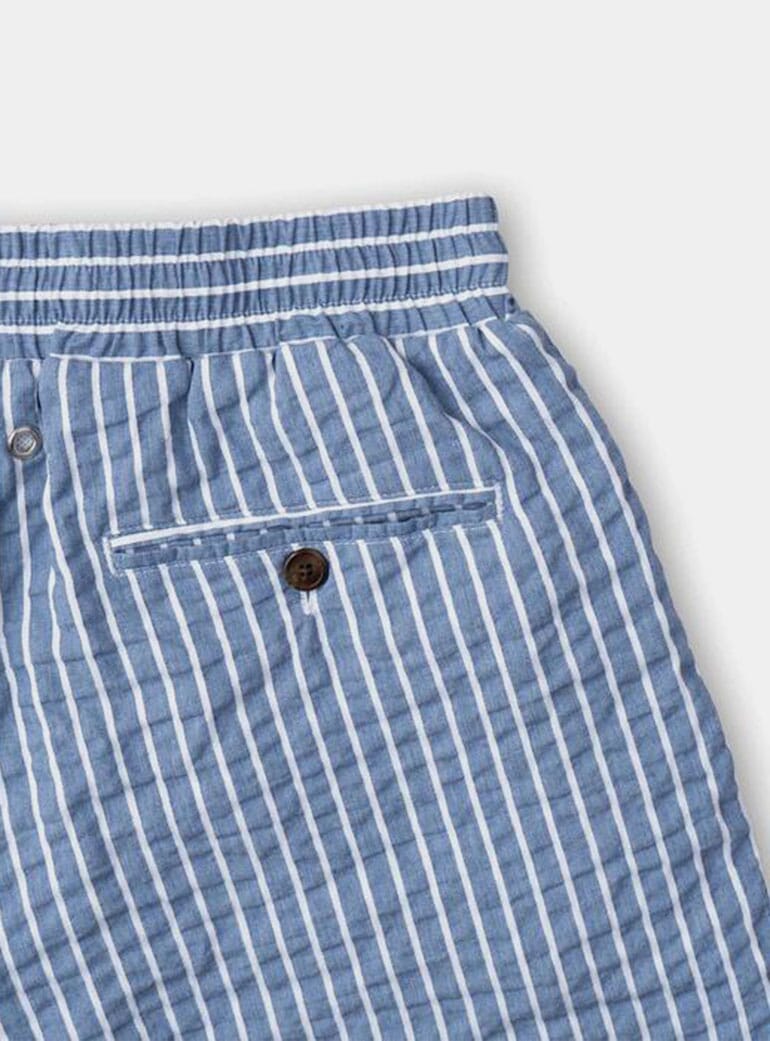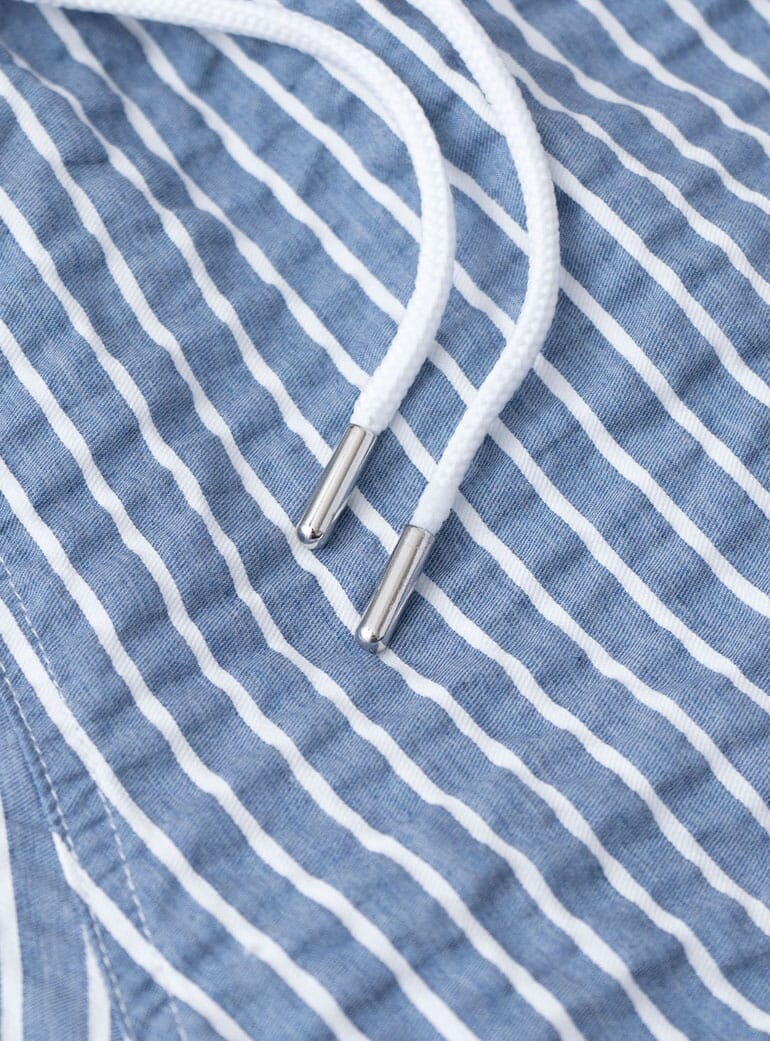 Azure Blue Classic Original Swim Shorts
+
Yellow Tailored Original Swim Shorts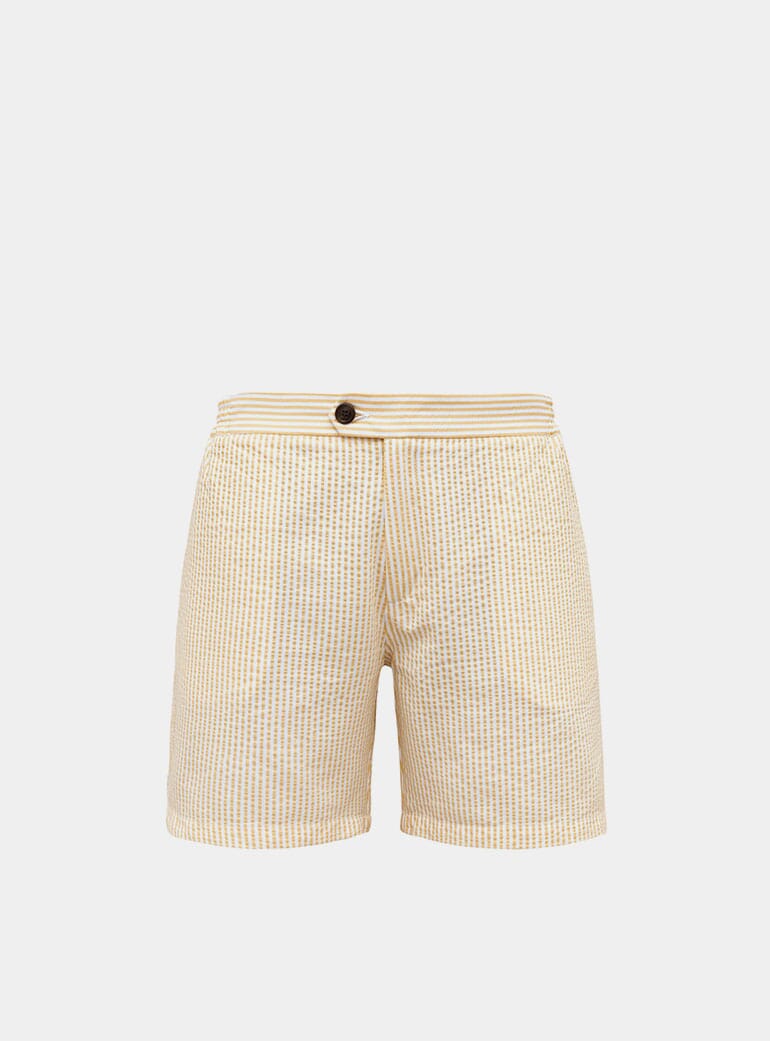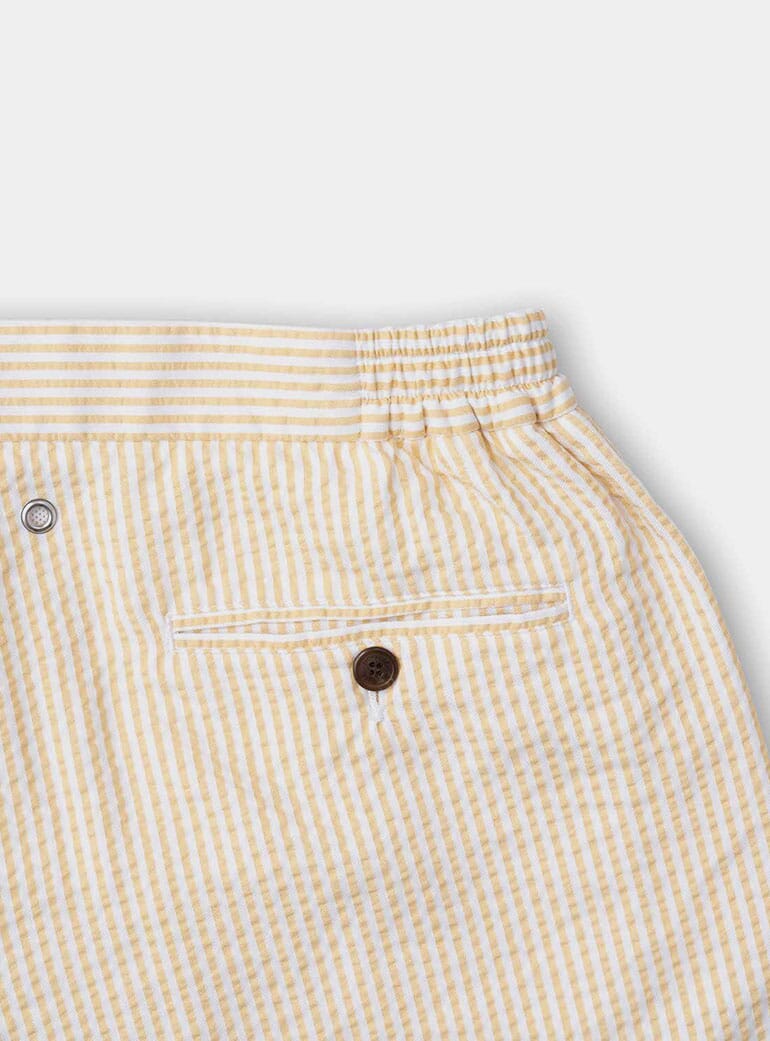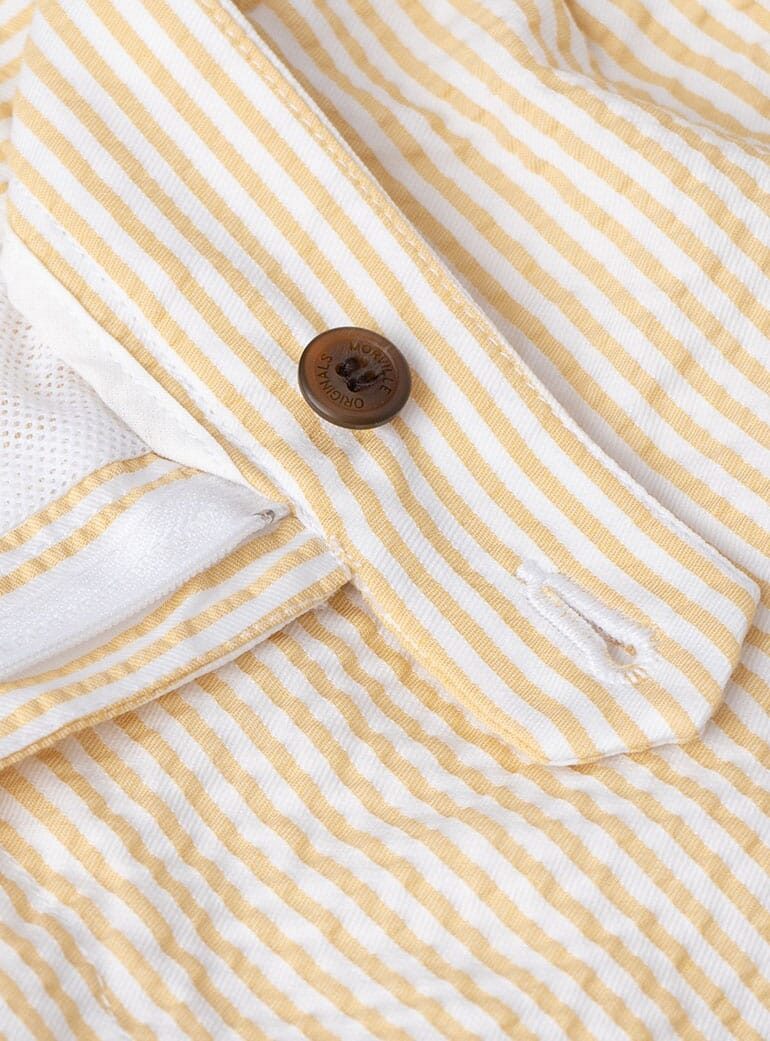 Yellow Tailored Original Swim Shorts
The mission
It's surprisingly difficult to find a pair of plain, premium men's swim shorts in 2020. Although the summer months have seen an explosion in stylish male swimwear that uses high-quality materials and tailoring, most feature bold patterns. At Morville, the mission is to allow the pared-back, luxury product to speak for itself. Extensive subtle detailing combines with a minimal pattern for a simple design that makes use of seersucker, an iconic fabric that we rarely see in the modern day.
Inspirations
Morville takes inspiration from the yearning for summer and the seersucker fabric itself. We all know the feeling of yearning for summer: longer evenings, brighter days and warmer climes never go amiss. What better product to facilitate a memorable summer than swim shorts that pass as daily wardrobe too, partly thanks to their material. Dating back to the 1600s, seersucker has long been used to add texture to classic pieces like blazers. Not only does it add texture to Morville shorts, it also dries more quickly thanks to its undulating form which allows air to flow between your skin and the material.
Top picks
Made using a bespoke, soft seersucker shell, Morville's Classic Original shorts are where it all began. This relaxed pair features a mixture of pastel hues as well as a drawstring waist for laid-back summer appeal. The seersucker fabric elevates this laidback model from the label, so much so that we'll be styling this pair with Schnayderman's Sand Linen One Shirt.
Our previous choice comes as Morville's most relaxed style with a drawstring waist and lack of tailoring. One step up are the Tailored Original Swim Shorts, featuring a striped pattern, naturally, and a slightly tapered leg as well as tortoiseshell button detailing. Sticking to summer-filled pastel hues, this pair lives up to Morville's seasonal inspirations.
Boasting a semi-elasticated waistband complemented by logo-embossed tortoiseshell buttons, this pair of swim shorts caters to style and comfort. So, whether you're heading out for a day in town or settling down for a relaxed day at the beach and in the sea, this pair will see you through.