When it comes to classic Land Rovers, few garages are more passionate than Brooklyn Coachworks. Growing up a lover of the Defender, Daniel Marcello – Brooklyn Coachworks' engineer – has dedicated the past 20 years of his life to learning the ins and outs of the Land Rover, customising his own Defender regularly in a long spell of trial and error.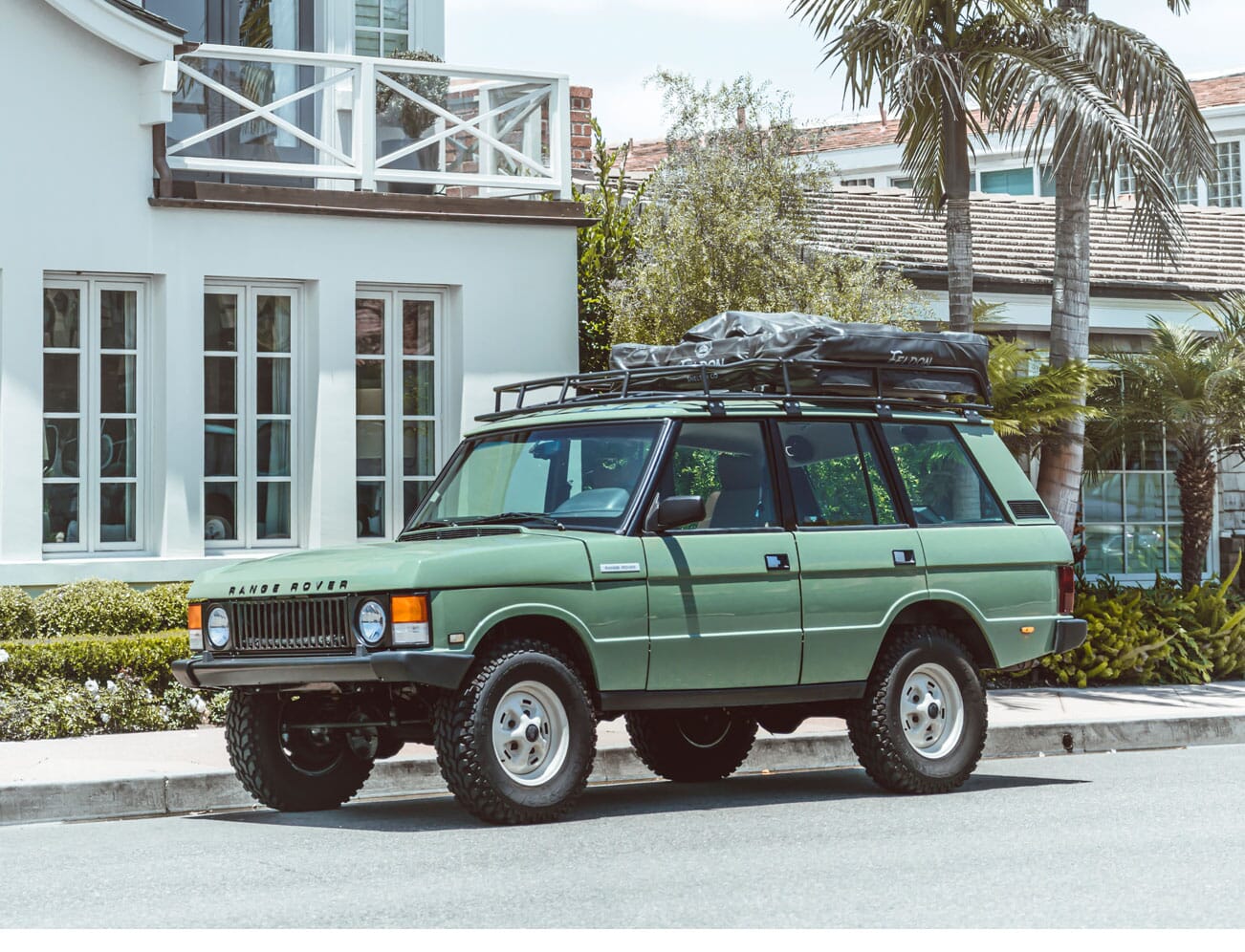 Now, 20 years on, Marcello believes that Brooklyn Coachworks can maintain the simple, clean design of the Land Rover while fitting modern engines and drivetrains so that their customers can continue to enjoy the wonders of the Land Rover despite the SUVs having ceased production. 
The garage's latest builds come in the form of the Heritage Range Rover Classic to celebrate the model's 50th anniversary. Modelled after 1970s Range Rovers with pastel colours, vertical grills, period-correct badges and thin tyres on Rostyle wheels.
Brooklyn Coachworks only use genuine Land Rover paints to finish their retro builds to add an authentic edge. Buyer can choose to have the D pillar painted or keep it black to conserve the classic floating roofline fo the Range Rover. Combine the paintwork with the use of genuine old stock grills, original badges and the final product is a certified throwback to the car that introduced the idea of what a luxury SUV should look like.
These modern builds ooze vintage appeal, from the iconic tires to the pastel colours and grills. While they may best suit the dusty roads of California, Brooklyn Coachworks have succeeded in recreating a retro machine with modern performance so you don't need to avoid any terrains or conditions: this car is made for adventure.