Built for nothing other than to adventure, this 1971 Toyota Land Cruiser FJ40 SUV - another winner from The FJ Company - boasts a multitude of thoughtful details that elevate it beyond just a vehicle.
While many work on project cars for the actual development with no real intention of using it afterwards, this renovation is the antithesis. Made to be driven hard, this machine features a famous 3.9-litre 1F inline-six complemented by a column-shifted 3-speed manual transmission as well as a new Weber carburettor, Old Man Emu shocks and steel wheels to name but a few modifications. The result? A mean motor that's raring to be tested.
When it comes to the interior, you'll find sport seats and a custom marine carpeting kit. Lacking doors completely, the SUV luckily boasts the option of a soft-top complete with door panels so damp legs are not a requirement.
Although this car is not fussy by any means and will thrive in an urban environment, we think it deserves to be set free in the wild, we'd hate to see such an ambitious project unable to reach its limits.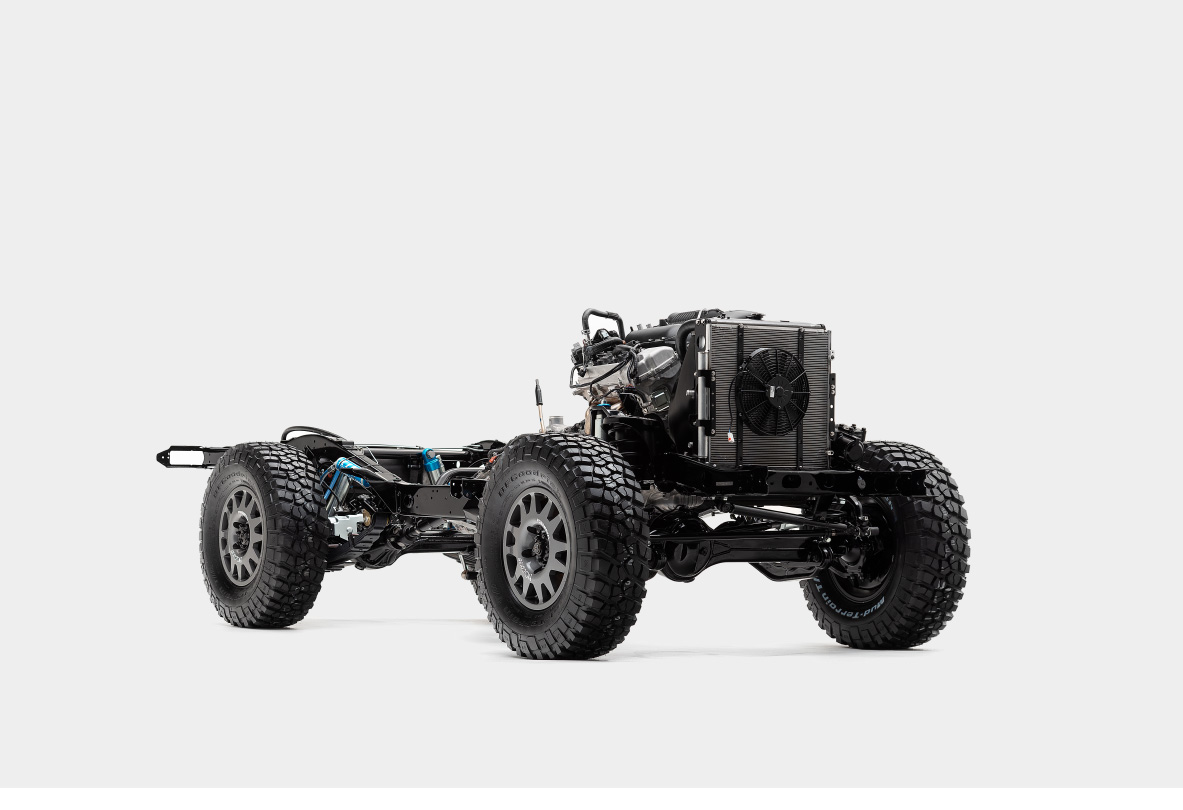 Looking for something a little understated? Then opt for this Mercedes 280 SE for a real classic ride.