Project name: BS House | Location: Porto, Portugal | Completed: 2018 | Architect: Just An Architect
Located in the Amarante area of Porto, BS House is a property governed by its plot. However, at the same time as obeying its limited plot, it also defies it in many ways. The family home focuses on how to maximise the space in a crowded neighbourhood as well as protecting the residents from neighbouring eyes.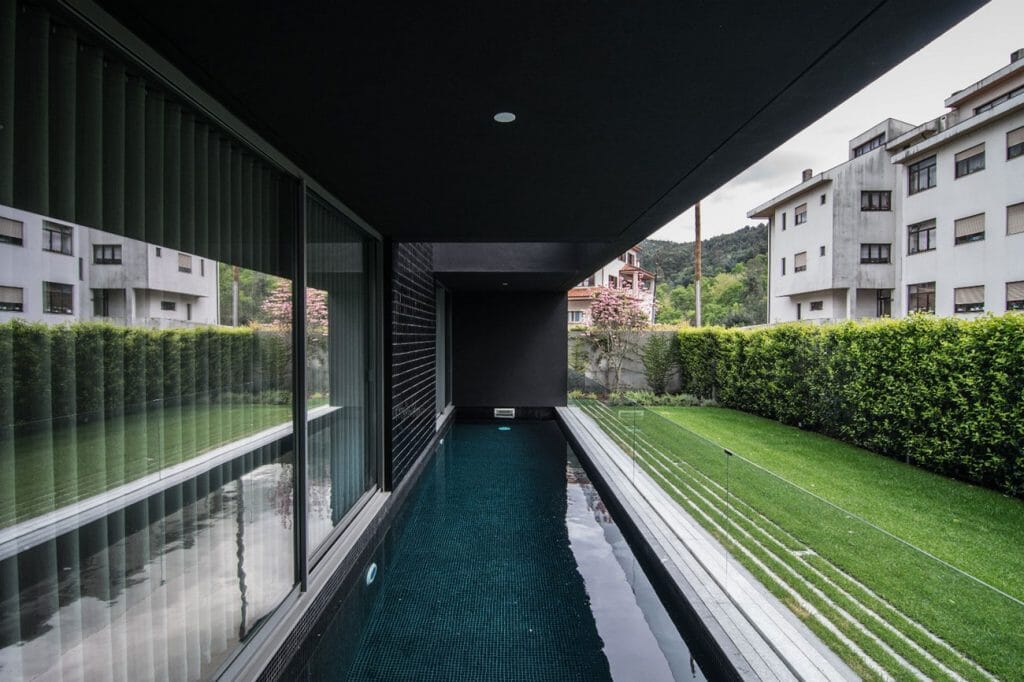 The defining element in the final project's layout was the relation of BS House to the street. Private areas of the property are hidden by zones that have been subtracted from the regular form of the home. The original shape of the property is close to square, but with some subtractions, it becomes a refreshingly irregular departure from the homogenous style of the neighbourhood.
---
---
Take the swimming pool for example. Running parallel to the street only metres away, it is protected from view primarily by a fence and hedge. However, having been set in from the perimeter of BS House, it's also private from the view of neighbouring windows looking down into the garden. 
Not only do the subtractions provide much-needed privacy, they result in a final product that features a series of unexpected alcoves and courtyards. Just An Architect has used these newly created spaces as the home for vegetation. Vines grow up an interior courtyard wall while a separate tree grows through gaps to be higher than the roof, providing a lively reminder of nature within a crowded city suburb.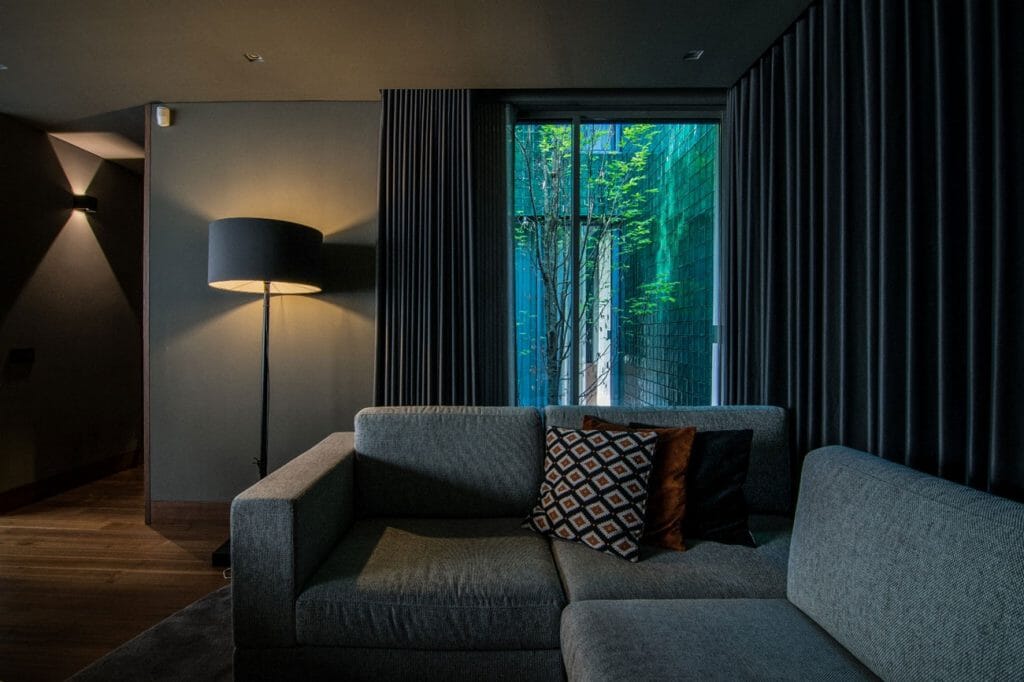 Photography by Rui Pedro Martins Ferreira.
Summerhouse Solviken is raised on 12 steel pillars to gain privacy from the nearby street.
---
---