Caleb Johnson Studio have transformed a traditional coastal home into a modern sanctuary. By raising the property on stilts, the studio allow the landscape to flow under the house, embodying their aims with the development: to offer the commissioners what they desire while impacting the surroundings as little as possible.
Although the interior of the property is decidedly modern, featuring simple natural details and open spaces, the exterior blends in with the surrounding properties. Inside, the architects have stuck to a neutral colour palette as well as earthy materials like white oak, marble and granite. The home features several sustainability technologies such as LED lighting throughout, high-performance insulation and rooftop solar panels.
The exterior of the property is clad in cedar which, facing the sea, will age over time, making the property look all the more at home on the shores of the rugged coastline.
Photography by Trent Bell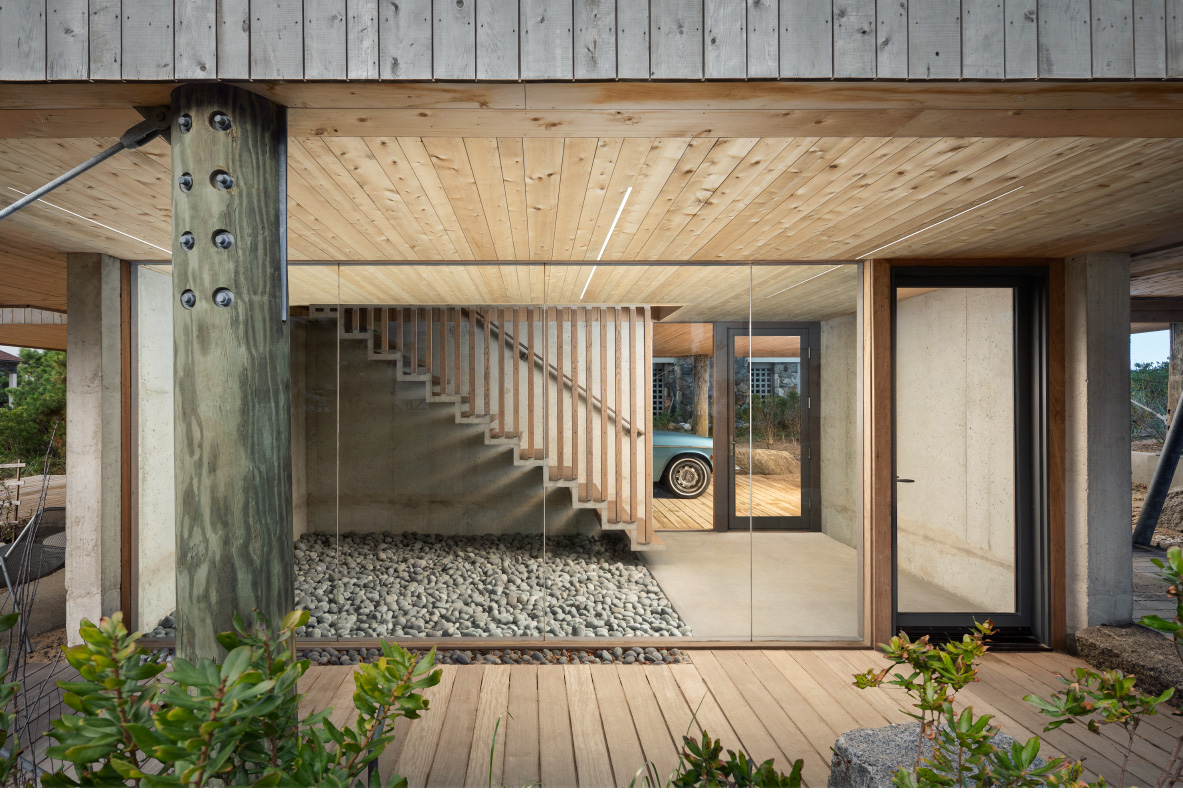 If you're in the mood for more secluded escapes, then check out Chris Tate's Tent House - a weekend retreat that finds itself in a rainforest of Waiheke Island, New Zealand.