Architect Chris Tate designed The Tent House as an experiment, seeking to challenge preconceived notions of what a weekend house should be. This weekend retreat finds itself in a rainforest of Waiheke Island, New Zealand. If you're lucky enough to live close enough for this to really be a weekend getaway, we envy you.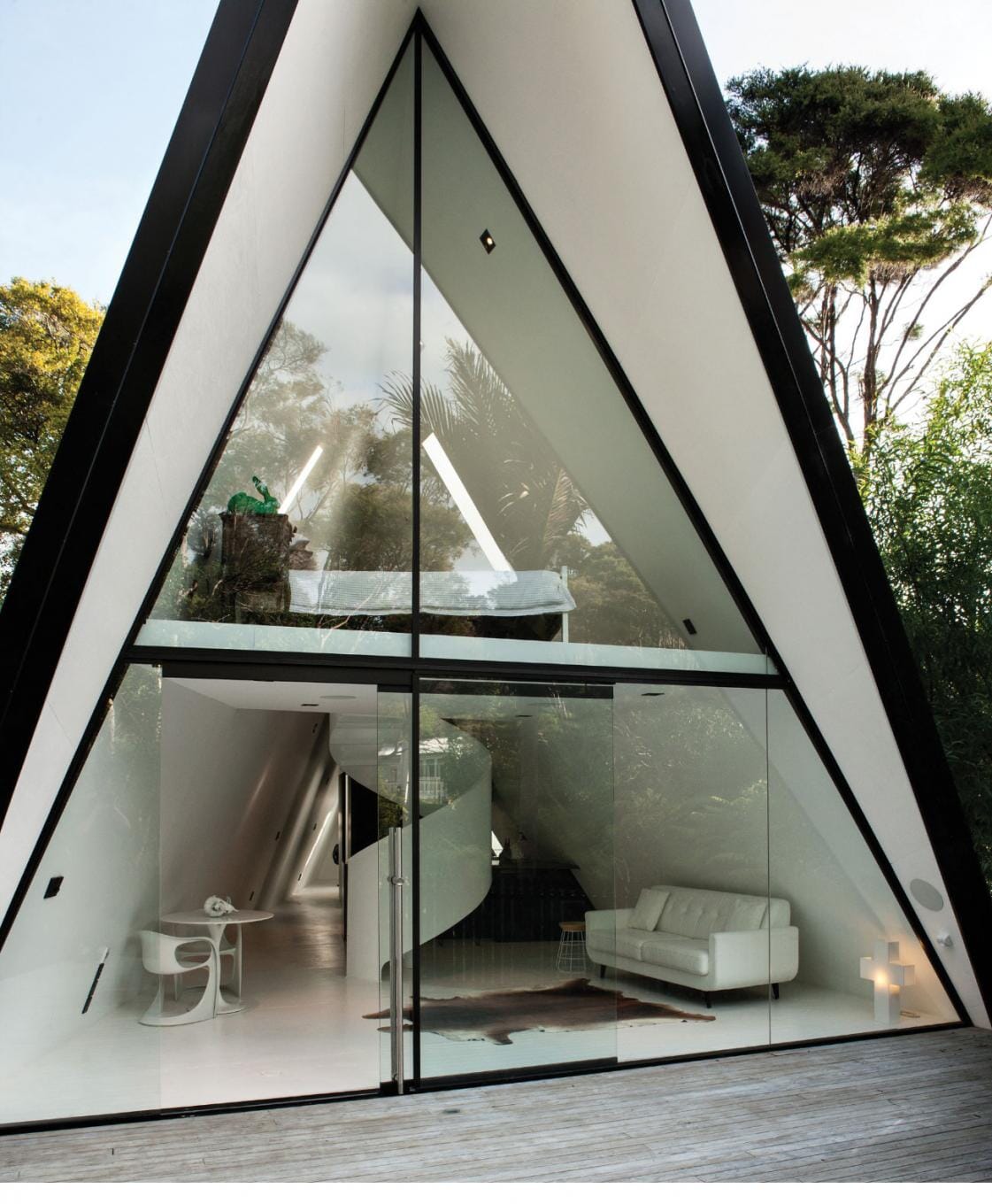 The tent-shaped property covers 70sqm and is home to a mezzanine sleeping area, a bathroom, a kitchen and an open-plan living space. Chris Tate enlisted the help of architecture students to build the house, setting the foundations, floors and framing, while leaving the more technical aspects to professionals.
Tate also planted hundreds of native plants around the structure in order to really situate the structure in the thick of the rainforest while encouraging native birds to return to their habitat. The modern, minimalist interior of the property contrasts with the verdant, natural location to great effect. This stylish haven in the middle of a rainforest covers all bases of great architecture.