High above the beautiful Canyamel Bay with exquisite views of marine life, rocky cliffs and dense shrubbery, the Can Canyis House by Estudio Caballero Colon, is a landmark home and one of the most spectacular dwellings in the Balearic islands.
The home's multiple volumes are fabricated atop of various stone platforms and contrasted by open, infinity-like windows and polished foundations to provide a clean-cut look into the space' angular design.
Elsewhere, separate rectangular rooms integrate different styles of contemporary furniture, multi-functional spaces and purposeful linework to create unique shows of light and shadow.
The home's proposal gives the same importance and intensity to the design of the four rectangular prisms than the air trapped between them. That way, the interstitial space between the volumes, far from being a secondary space, becomes the true heart of the house, a place where all the different views to the bay and hills are present at the same time.
Photography by Luis Díaz Díaz & Fernando Andrés Puerto.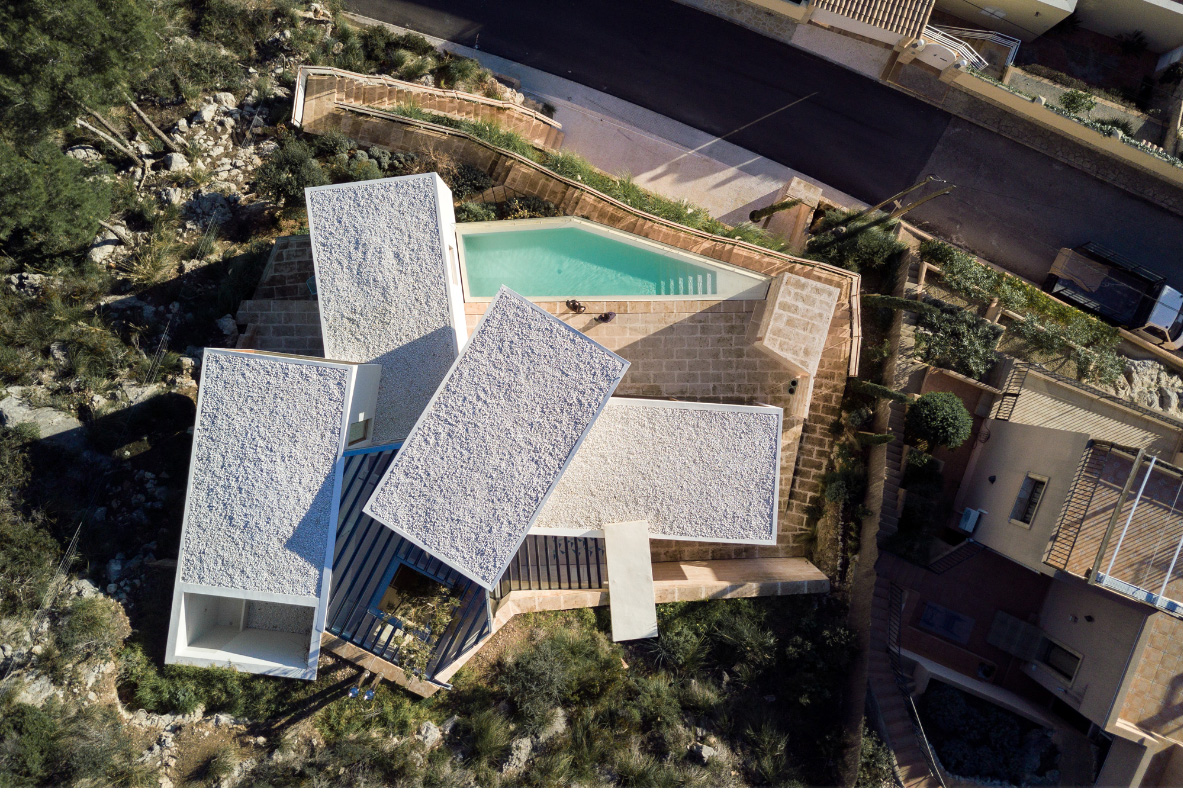 Curious for more?  Then check out the Corn Yard in Sheffield: the award-winning home of twin brothers Nik & Jon Daughtry.