Project name: Caroline House | Location: Melbourne, Australia | Architect: Kennedy Nolan 
Kennedy Nolan's Caroline House is an alteration and addition to a traditional weatherboard Edwardian house in inner Melbourne. While the original brief did not challenge classic family home requests, the clients wanted Caroline House to be delivered in an expressive, engaging and memorable fashion.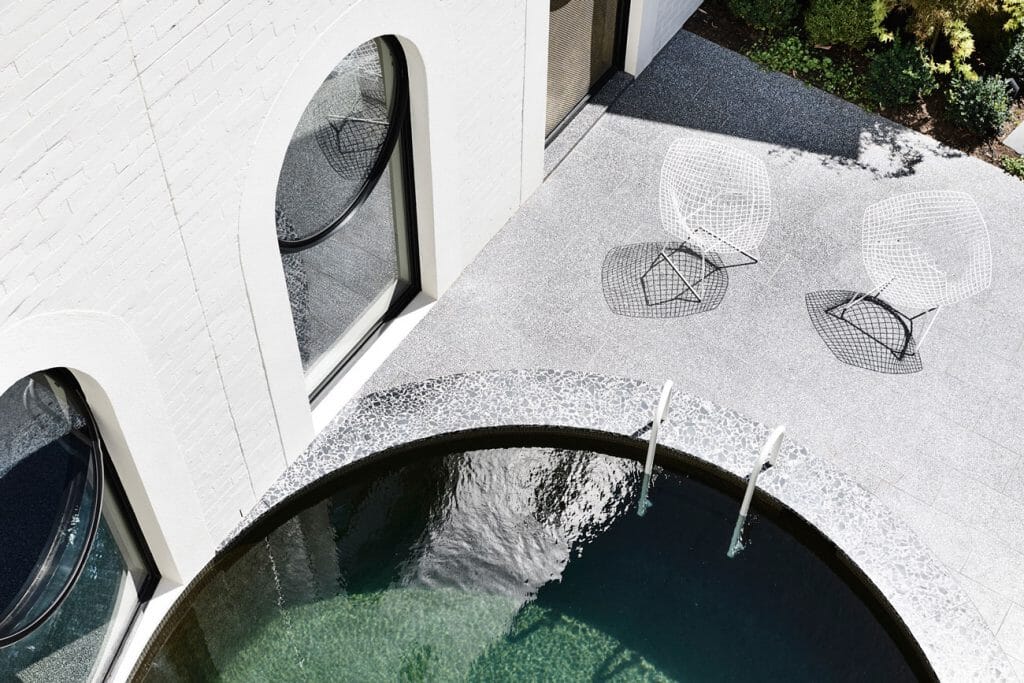 Kennedy Nolan took this on board, challenging preconception whenever and wherever possible. Take the swimming pool for example. The centralised pool zone incorporates a pool gate in the facade of the building while the pool itself deliberately cuts against the grain: it is round, compact, deep and dark. 
---
---
The overall design approach for Caroline House is best characterised by a mixture of formality and eccentricity. Functional aspects are not compromised by the playful and creative masonry. For example, the courtyard fulfils the conventional requirements of passive solar design – cross-ventilation – while the inclusion of a swimming pool augments this function and has a decorative presence all year round. 
The main curved wall allows for a layered and nuanced interior as well as a dramatic exterior space while joining the two distinct areas together. The first floor of the property is clad in charred timber as a contrast to the abstracted planes of white brickwork. This epitomises the meticulous approach to the interior which displays the designers' detailed approach to texture, colour and pattern.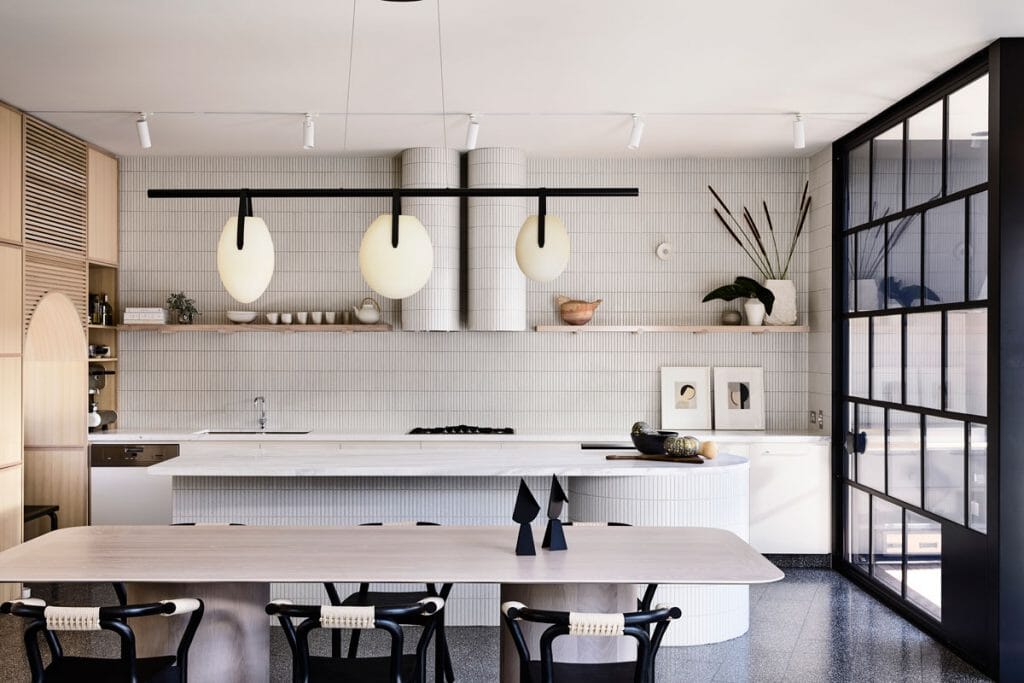 Caroline House shows the exciting possibilities for the future of family homes. With the right direction, a property can cater to the necessarily functional aspect of a family house as well as retaining a sense of style that anyone would be proud of.
Photography by Derek Swalwell.
It's a great time for swimming pools. Check out how Villa 22° incorporates water in its layout.
---
---