Project name: Villa 22° | Location: The Netherlands | Completed: 2018 | Architect: Dreessen Willemse Architecten
Villa 22° lies nestled on a hill in the rural landscape of the green, leafy foreland of the Meuse River in The Netherlands. From the first steps to the final product, water unifies the entire process of this modern property. Not only did water play a unifying role in the construction process when pouring concrete, it also has a defining function in how the villa is experienced and perceived.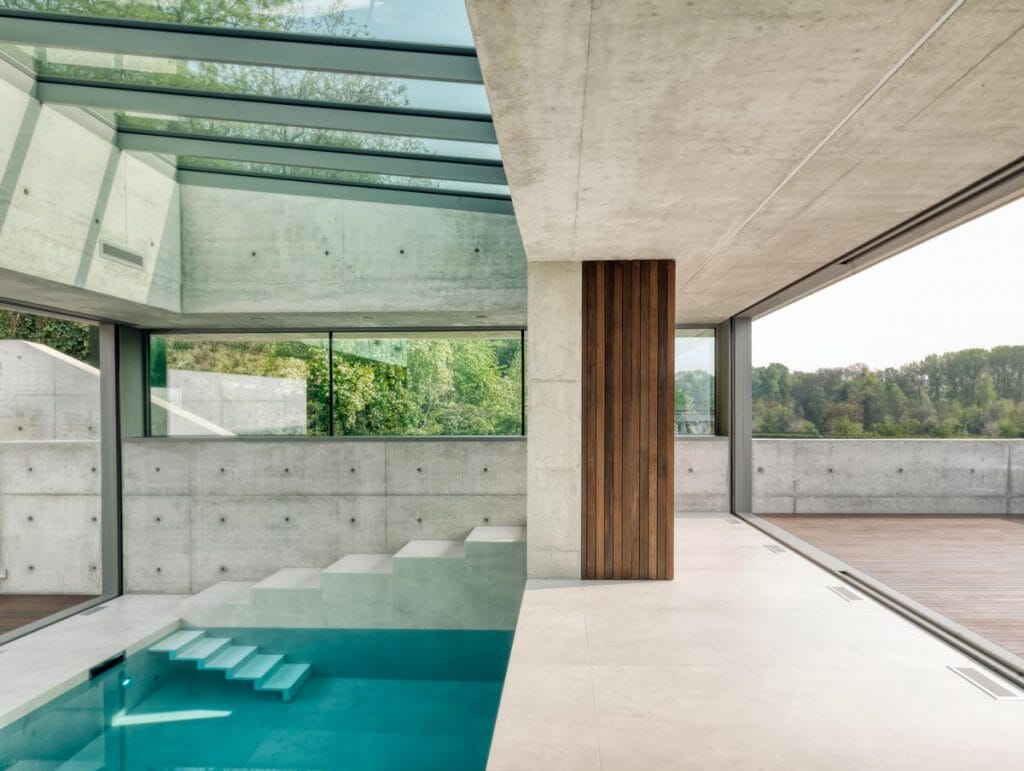 A sleek geometric interplay of lines – with a leading role for concrete, glass and wood – forms a characterising relationship with the rippling water of the swimming pool. The combination of the hard, unyielding concrete and the warm appearance of the elm wood and the rippling water gives Villa 22° a complex but homely feel. 
From outside, the elegant villa appears as an integral part of the hill on which it's designed and from within you'll notice that the outdoors is never far away. Extensive glazing breaks down the boundary between interior and exterior, welcoming the surrounding nature inside. 
---
---
Nature is not the only things invited inside the home. The swimming pool, situated on the second floor, is visible from the living room, another example of water uniting elements of Villa 22°. Due to the play of reflective light entering the home through the swimming pool, it acts almost like a living painting that is constantly in flux.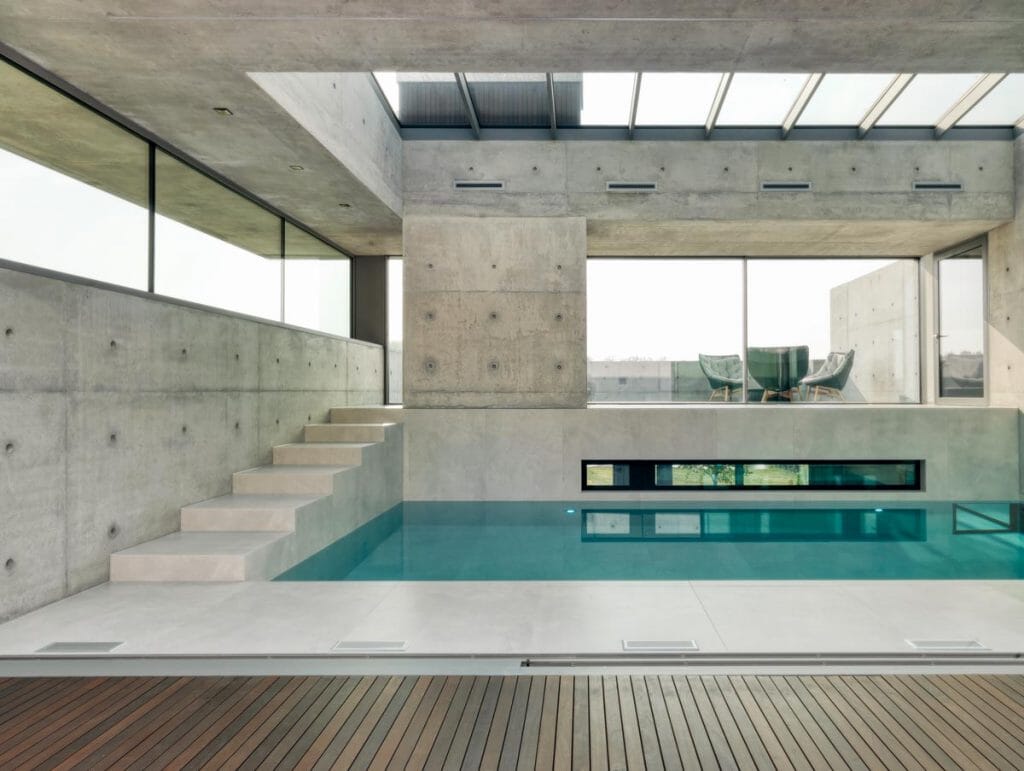 Dreessen Willemse Architecten have succeeded in creating an attractive modern property while also imbuing it with a sense of purpose and a story. Water is a central component in the production of concrete, galvanising the material, but transcends this function in Villa 22°, acting as a uniting force for the project as a whole.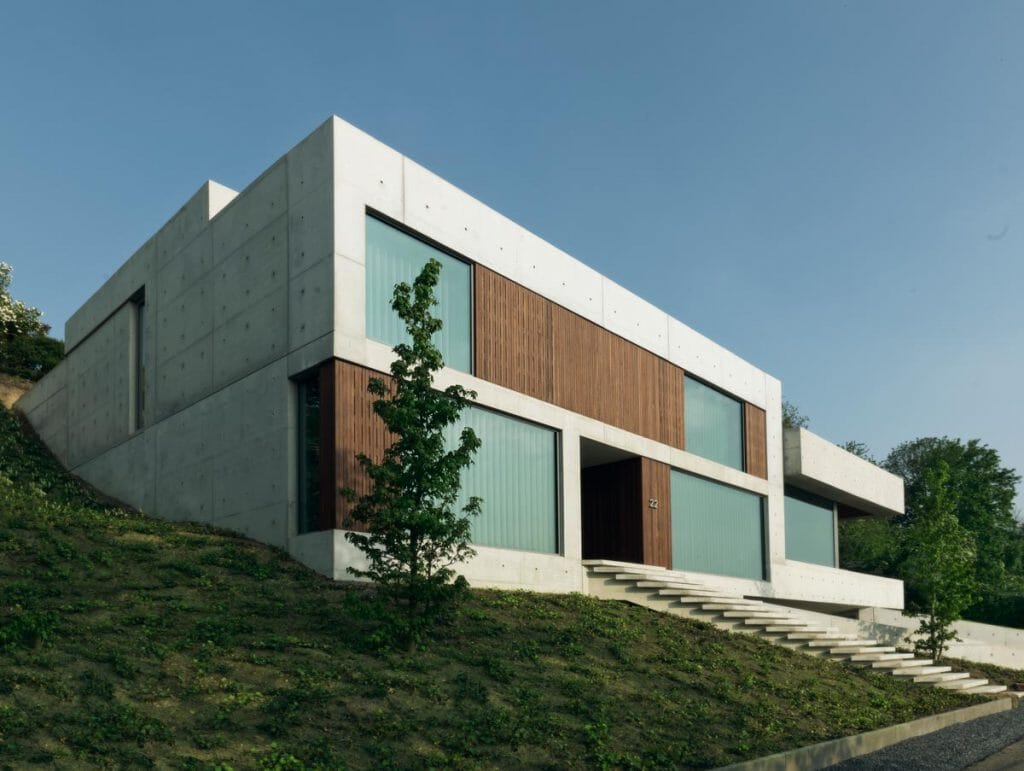 Photography by Hugo Thomassen.
Can't get enough of concrete masterpieces? Take the tour of Mohr Life Resort.
---
---