High above Chile's Pacific coast, a brutalist concrete shelter is a spectacular holiday residence celebrating both raw materials and its visceral connection to a spectacular setting. Casa Cipolla is a small masterpiece by Felipe Assadi Arquitectos that is as quietly comfortable as it is uncompromising.
Casa Cipolla is a simple rectangle, built from eight inch thick reinforced concrete. Shuttering is left proudly visible in the brutalist style, as if this building seeks to become part of the rocks of the cliffs below.
A path leads from street level to the viewing platform on the roof, with a partly floating concrete stairway taking visitors to the house below. The open plan living area has a polished concrete floor. Wood framed sliding windows on each side turn Casa Cipolla into the shelter that Felipe Assadi Arquitectos intended.
The uninterrupted view welcomes in the elements in all weathers. A wood burning stove warms occupants on cooler, stormy days. Furnishings are simple, with a hint of mid-century modern. A square dining table is solid wood, once more honouring its materials.
Three bedrooms have their own floor to ceiling windows for maximum connection to the outdoors on waking. A stunning achievement.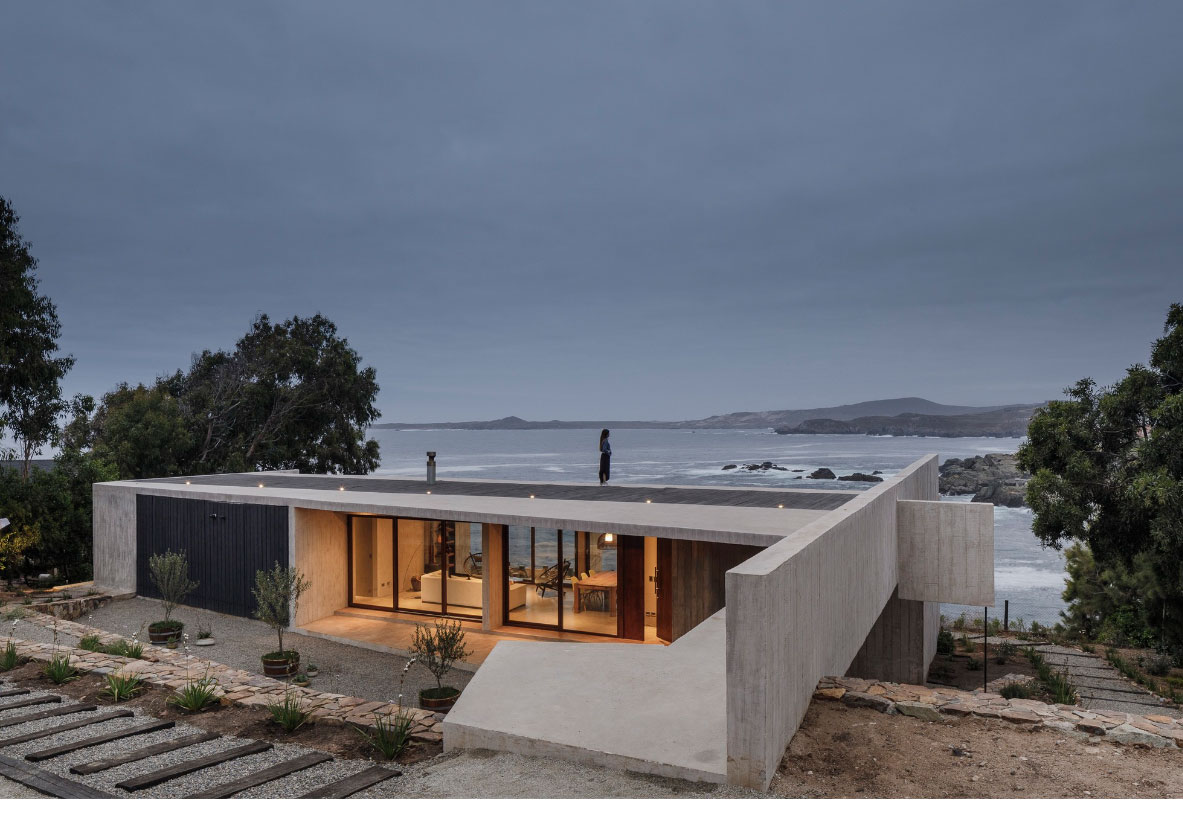 All images © Fernando Alda
If you're on the hunt for even more of the finest South American architecture then you need to see the gravity-defying Casa GZ in Santiago, Chile.