Italian architect and engineer Renzo Piano famously said that 'a museum is a place where one should lose one's head', while Swiss-French architect Le Corbusier said that home is where one should find inspiration, commenting that 'the home should be the treasure chest of living'. Who's to say who is right, but thankfully Lucas y Hernández-Gil has come up with a solution – as the Madrid-based studio has managed to merge the sensitivity of a museum with the luxury of modern apartment in the creation of its latest project, Casa H71.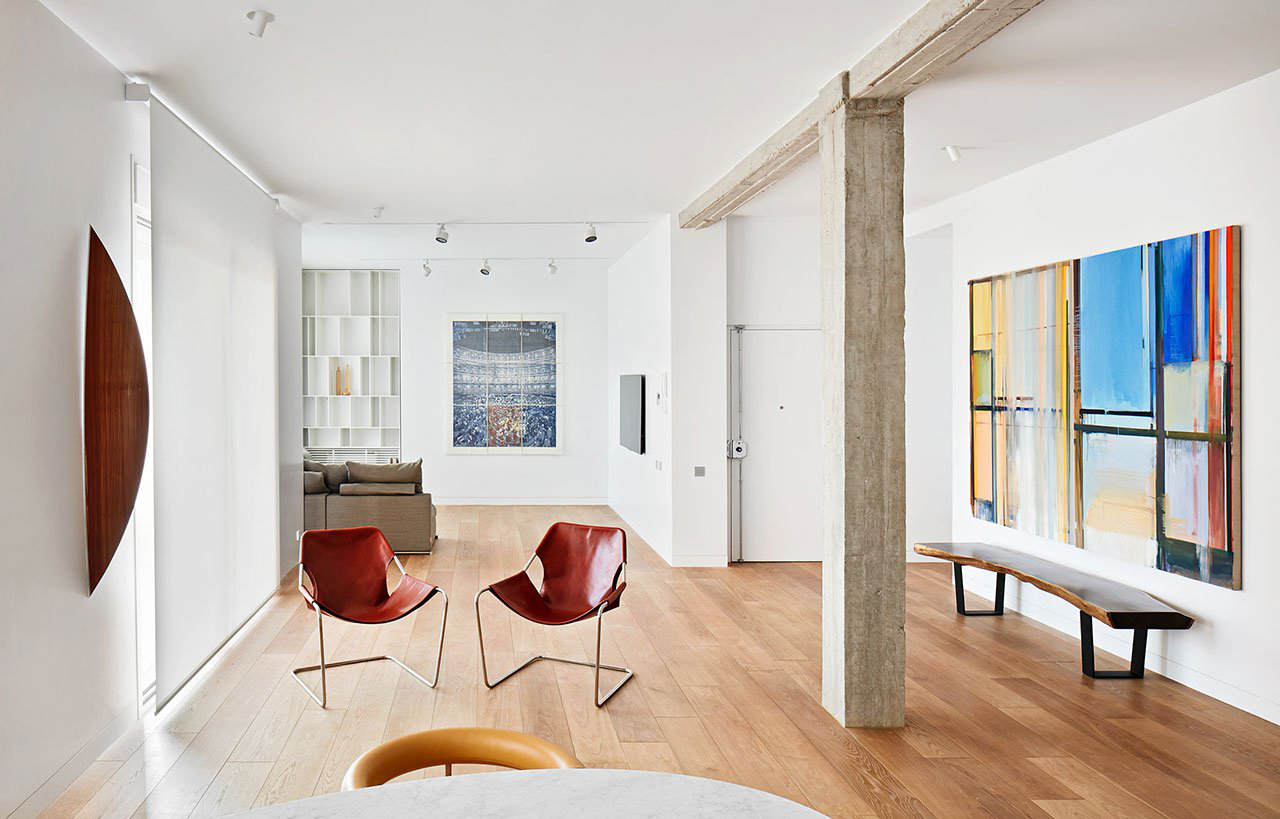 The apartment of 200m2 is set on the borderline between the museum area of Paseo del Prado and the Barrio de las Lestras, a model of the ancient city. The building, originally made by Gutierrez Soto in the 1950s, is one of the first examples of a concrete structure in a residential building in the Spanish capital. And now it has been given a new lease of life courtesy of the cheerful colours and elegant materials installed by Lucas y Hernández-Gil.
The architects maintained the perfect balance between a home and an art gallery by creating a space that highlights the creativity of each piece – be it a painting or a piece of furniture – through creating an open clear space that still holds the intimacy of a domestic space. The white neutral colours are carried throughout the interior but are closely followed by delicate strokes of colour, namely green, red and black hues. The materials and palette used by the architects are considered, from the wooden facades, clean white marble and concrete accents, to strike the perfect balance between elegance and warmth.
Check out more of Lucas y Hernández-Gil's designs on Instagram.
Photography by José Hevia