Private courtyards provide both luxury and an indoor-outdoor lifestyle in Casa La Quinta, a minimalist Mexican weekend house. White walls enclose three patios featuring both trees and a deep outdoor plunge pool. This retreat looks inward to find tranquility.
The setting is the city of San Miguel de Allende, famed for baroque Spanish colonial architecture. Casa La Quinta, in a crowded suburb, takes the opposite design approach, spurning decoration to create meditative spaces.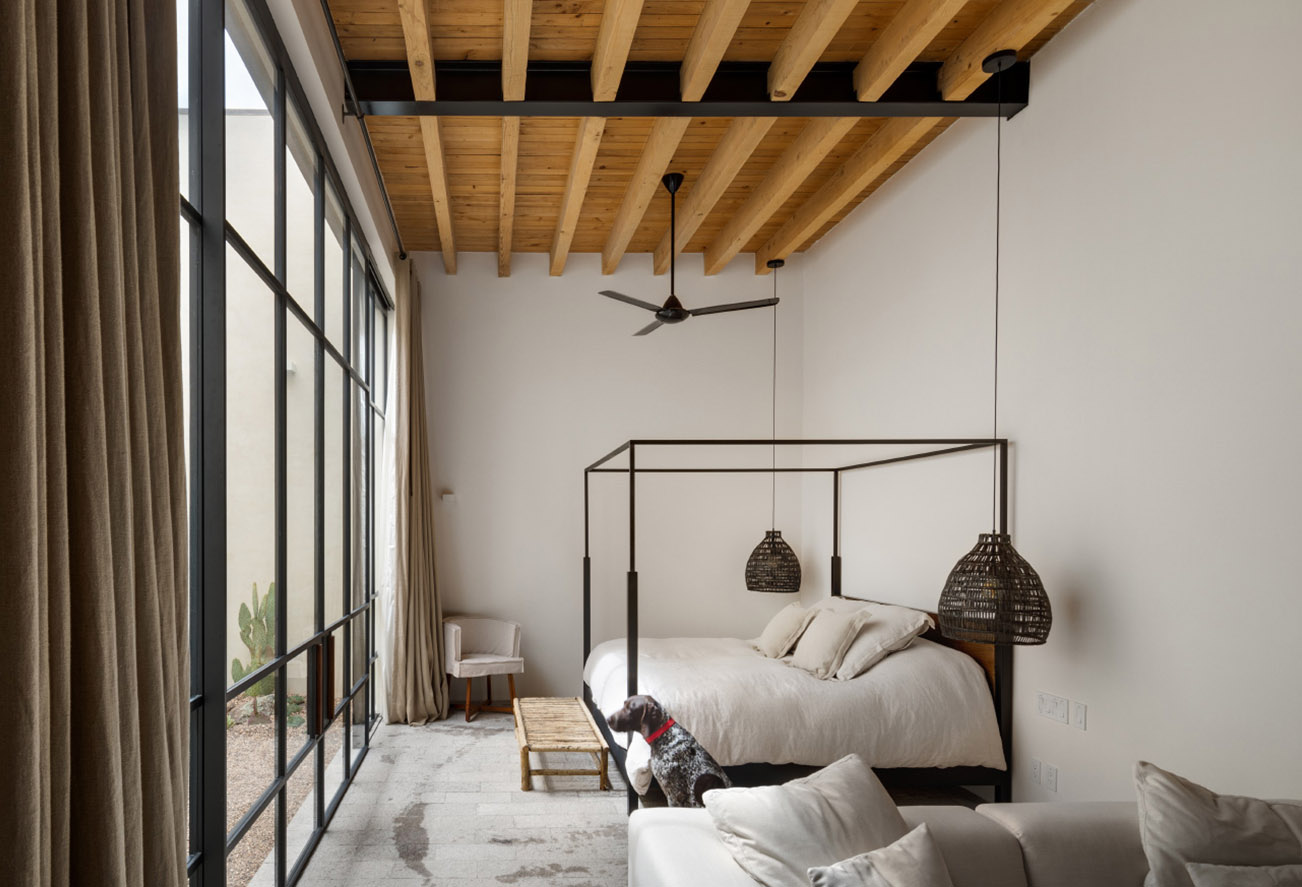 The living room has a wall of black framed sliding windows opening out onto the pool, lit at night. An over-pool hammock invites lazying. A second courtyard allows for full length bedroom windows to be left slid open on warm evenings. A third links the kitchen to the pool patio, with sliding doors on each side.
Architects Alfonso de la Concha Rojas working with PPAA Pérez Palacios Arquitectos Asociados realised there was little advantage in creating private spaces beyond the internal walls, since neighbours were close by.
Throughout, materials are simple. Timber roof beams are complemented by wood-finish units in the kitchen, while stone floor tiles are used inside and out. All in all, Casa La Quinta is worthy of a Mexican wave.
Photography by Rafael Gamo