In a neighbourhood in Northern Germany, surrounded by late 19th century houses, stands Casa Morgana by J. Mayer H Architects. Proudly out of context, this property acts as a study for architecture in the future.
The three-storey building is made up of cubes differing in sizes placed at staggered levels on top of each other. The original building from 1972 and its annex from 1991 were adjusted to distil and continue the archaic and brutalist aesthetic of the original building.
Inside Casa Morgana, the partial removal of ceilings and walls has instilled an open feeling that is restrained only by the careful staggering of floors and room heights to delegate room space. Extensive use of mirrored surfaces throughout the project further alters the perception of space, opening the vast interior. The mirrored surfaces reflect exposed concrete while flashes of terrazzo appear like cuts in the concrete walls, exposing the inner workings of the solid walls.
From the street-facing façade, Casa Morgana appears completely closed off from the outside world. Towards the garden, the monochromatic interior transforms to the greenery of the garden accessed through large glass pivoting doors. The garden is home to bamboo, palms and mushrooms design by Tita Giese.
Overall, Casa Morgana is an example that harmonious relationships can be found in stark contrast. The coldness of the concrete alongside the lush greenery that surrounds it results in a striking space that poses the perfect blank canvas for highlight interior design pieces. The whole of Casa Morgana is poised between residential project and art piece.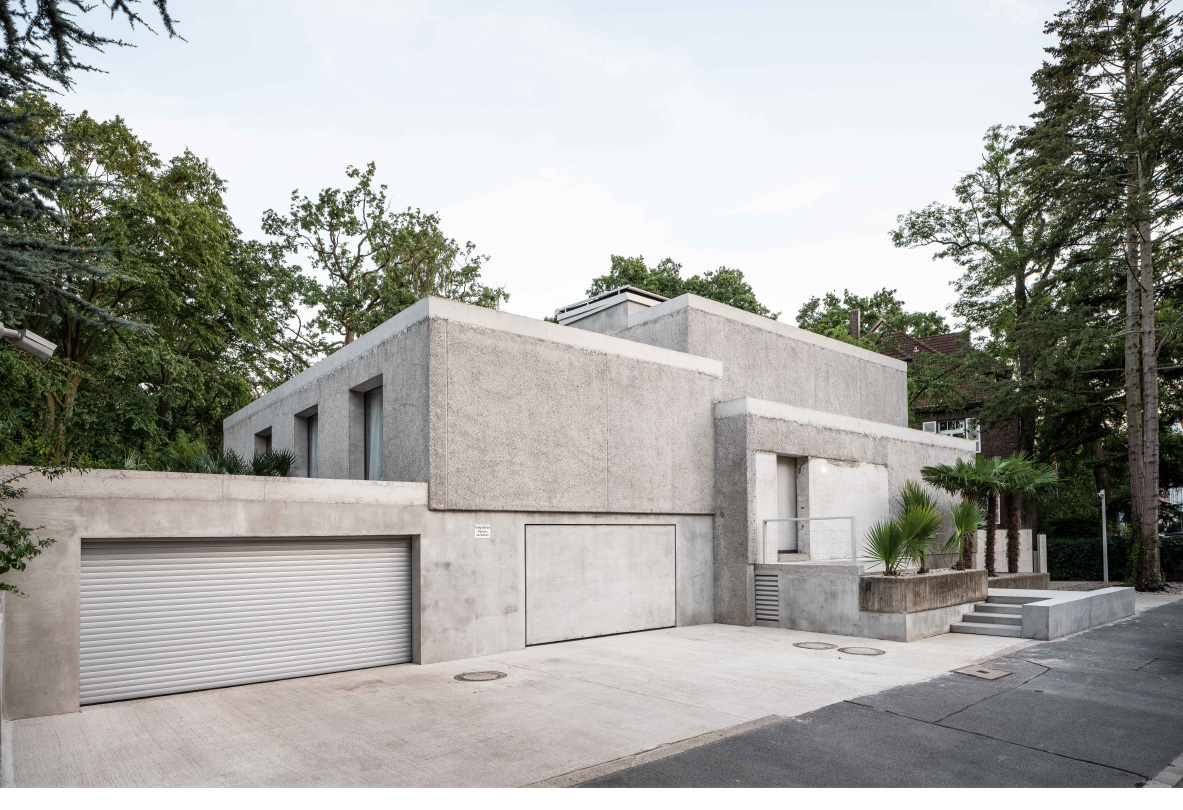 Take the tour of LL House, another concrete beauty.