Here's a Mustang that's fit for Iron Man. When Hollywood superstar Robert Downey Jr wanted a Mustang for his collection, it could be anything but ordinary. This one is, as you would expect, is extraordinary.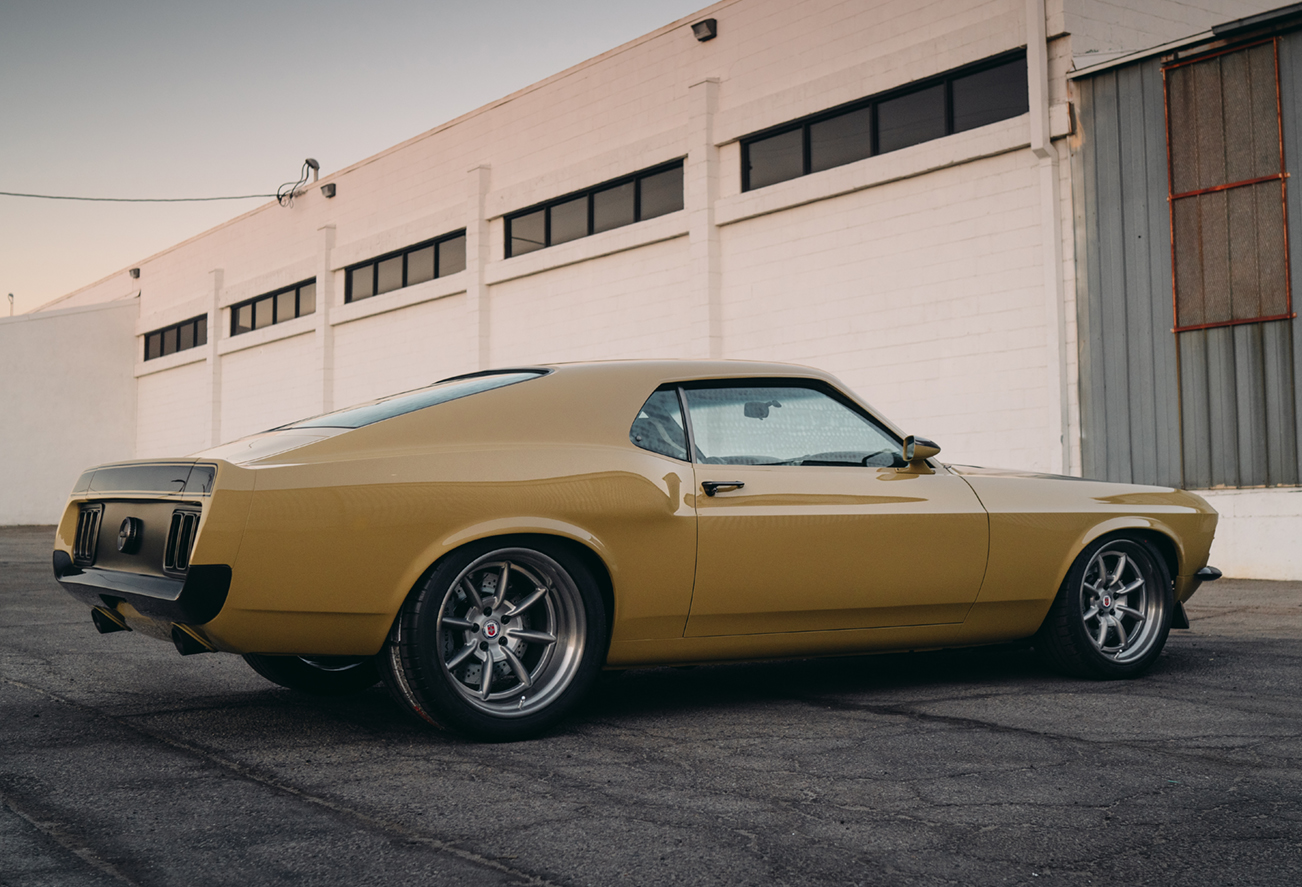 This is no superficial rebuild, though. The Mustang has been taken apart and entirely remade by SpeedKore, renowned for their obsessive approach, celebrity clientele and one-off creations.
It's also gold The bold gold exterior finish is complemented by extensive use of super-light carbon fibre for new body panels and bespoke HRE high performance alloys. The closer you look, the better it gets.
In fact, the interior is pretty good, too. It's been designed by Californian outfit Gabe's Custom Interiors, well known to viewers of the US series 'American Hot Rod'. Leather mixes with silver thread textiles to create a luxurious, purposeful ambience.
All this would be as nothing without power to match the looks. There's a fresh 5.0-litre V8, magnificently detailed, under what Americans call the "hood". Expect brutal performance from its 667 bhp. Super powers indeed.