Steve McQueen's 11-minute car chase in 'Bullitt' is one of the finest ever filmed. Now you can drive a 1968 Ford Mustang modified to resemble the movie's Mustang GT390. Here's why you should want it in your garage: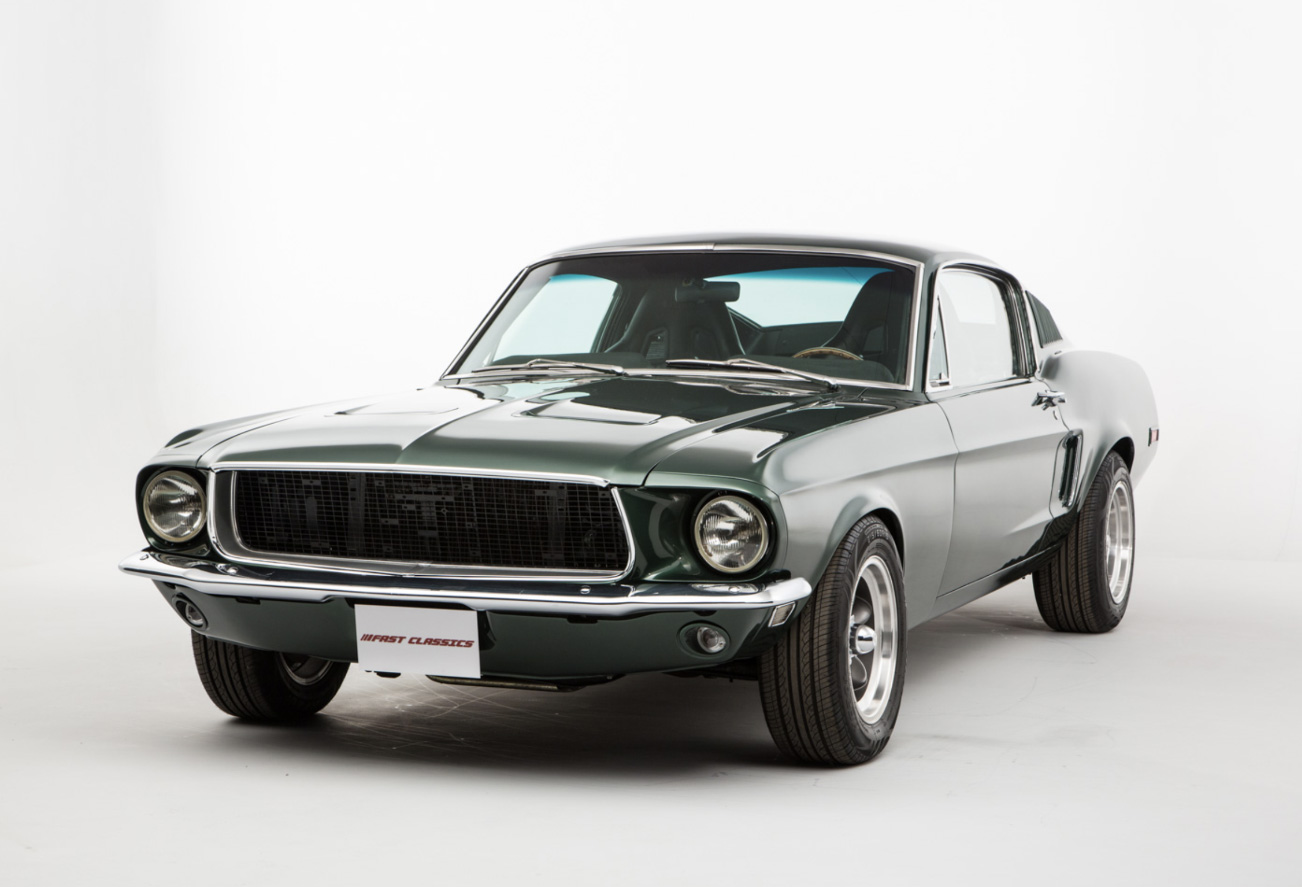 The Look
A comprehensive restoration included a new paint finish of Highland Green, the colour of the 'Bullitt' Mustang. The wheels are American Racing alloys with gunmetal spokes contrasting with an exposed metal rim, chosen to match those of the film car. Impeccably correct.
The Engine
A 4.9 litre V8, lifted from an AC Cobra race car and blueprinted by the specialists at Mathwall Engineering to produce maximum power. Output is said to be about 340 bhp, a little more than the 'Bullitt' GT390. Expect a top speed in excess of 130 mph. More than adequate.
The Interior

Here there's a well-judged departure from the original. Sparco race seats, trimmed to match the interior, are perfectly at home with the classic Mustang dash and a large wood-rimmed steering wheel. Ideal for support in the obligatory car chase.
Priced at £59,995 at Fast Classics, this Mustang is one for the film connoisseur. Count us in.