Take terracotta, apply everywhere. The sustained use of a single colour has transformed an undistinguished city centre apartment into something truly special.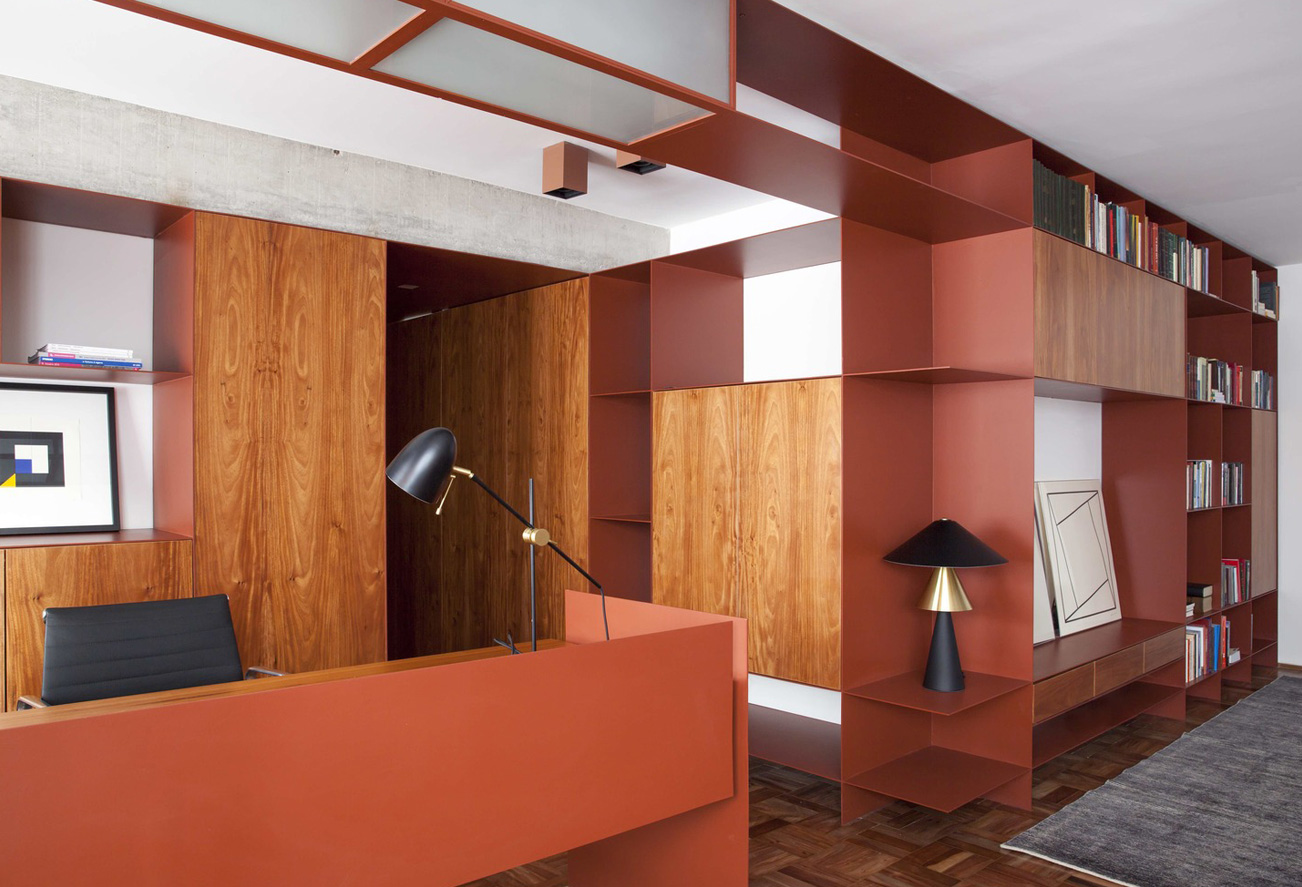 What the architects call the Terracotta Apartment is in Sao Paulo, one of the most crowded cities on the planet. Designers AR Arquitetos have a portfolio of work that might loosely be described as Brazilian modernist, with the accent on relishing the components of buildings and their interiors.
What they've done with the Terracotta Apartment really shouldn't work. The rich hue of a parquet floor throughout the apartment forms the basis from which all else is taken. AR Arquitetos have repeated that colour in all they have added to this interior reorganisation.
The main space is divided by a swivelling door between the kitchen and an open plan living, dining and study area. When closed, this door forms part of the floor to ceiling wood panelling which matches the flooring. The result is real warmth in an aesthetically cold place.
For the architects, the main innovation is the use of terracotta-coloured steel. This is most extensively used as the surface of the large desk area and its supports. The same steel is used for bespoke lighting units and for deep shelves around a window. The architects play with the contrast of steel and wood panelling in a passageway.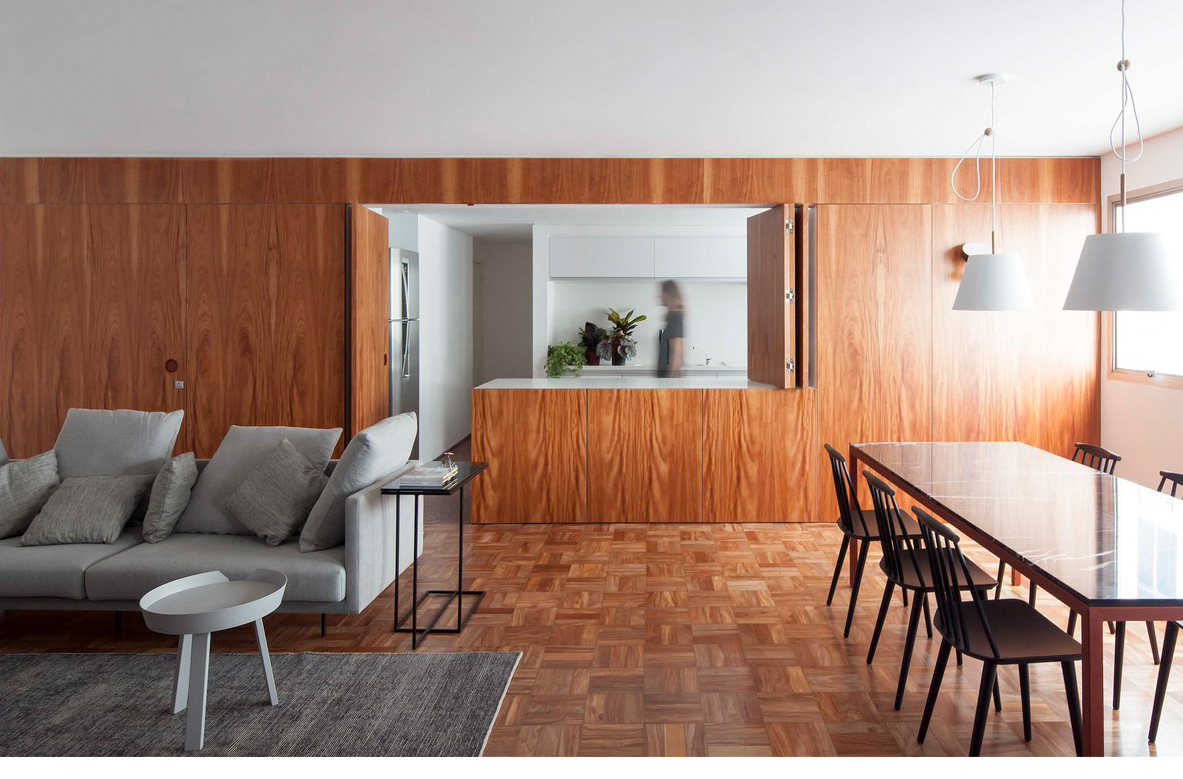 This playfulness is the result of a real commitment. What could have been a claustrophobic, conservative exercise in colour matching has instead created a nurturing environment full of depth and interest.
Images by Maíra Acayaba.