In pristine black with a striking red leather interior, this meticulously restored 1958 Mercedes-Benz 190 SL is ready for a new life on your favourite sweeping Continental route to Cannes.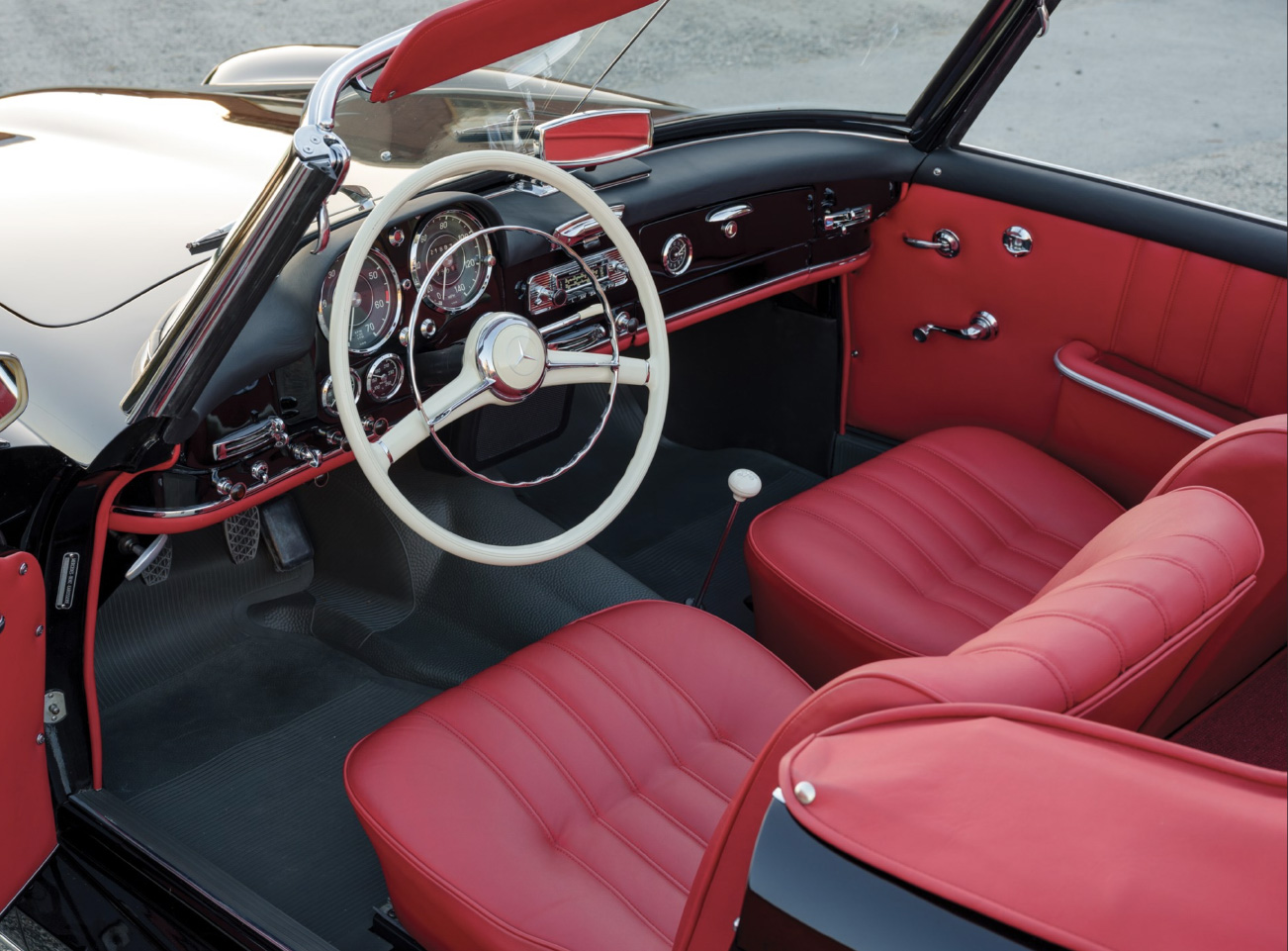 The 190SL was a hit from its introduction in 1955. This car is one of tens of thousands exported to the US. After early years in California, this superb example was dry-stored in Canada. Acquired by renowned marque specialist Rudi Konicek, the car was subject to a bare metal rebuild to Concours standards.
Chrome has been replaced. Windows replaced. The soft top and interior are new, to correct specifications. The engine has been lovingly refinished and fully detailed. The 190 SL was designed as a cruiser, but it'll still reach an entirely ample 106mph.
A key part of this 190 SL's appeal is how little it's been used. The odometer shows a scarcely believable 21,690 miles. This car has taken 60 years to cover the average sales rep's annual mileage. The unused factory hard top remains in its Mercedes-Benz crate.
Bid at RM Sotheby's Monterey sale at the end of August. Expect to pay £150,000 for your perfect summer convertible.