There's nothing quite like a VW Beetle for basic transport. This highly modified low mileage 1966 example, however, is anything but basic, with the capacity to surprise at every set of traffic lights.
The original odometer of this left-hand drive Beetle records a barely believable 7,497 kilometres covered. This is no carefully coddled ultra-original Beetle however. The exterior has been repainted in its correct original black and the metal sunroof refurbished but the car's been "dropped" so its ride height encourages better handling.
Under that famous rear bonnet, a 1776cc version of the renowned flat four allows for a top speed of 100 mph with 60 mph reached in less than 10 seconds. For a Beetle, that's Formula One fast.
Open the doors and there's a new world inside. The interior has been expertly reupholstered in striking orange/red leather to add luxury to what was originally envisaged as the first "people's car".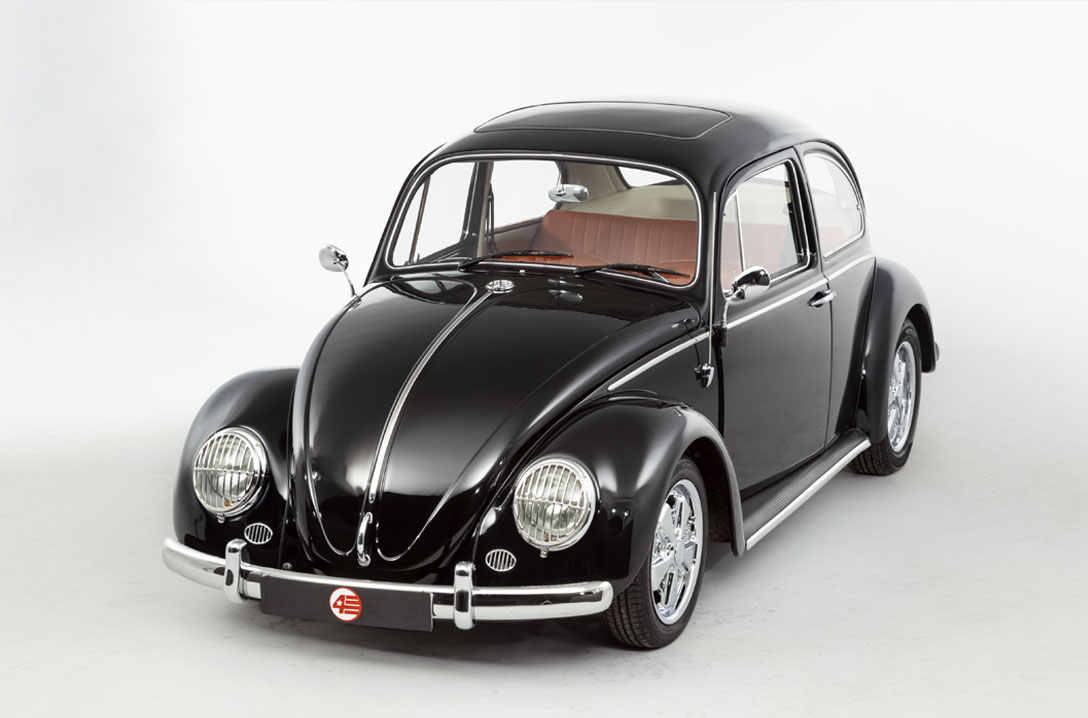 This Beetle's now been sold by 4 Star Classics. We'd expect to pay up to £20,000 for a similarly modified period Beetle. There's no price on smiles every time you drive it.
Check out more of the finest classic cars by taking a trip to 4 Star Classics.