Each week we like to pick our favourite classic car and give it some deserved limelight. While most weeks we struggle to pick between the numerous models, every so often an unusual silhouette will crop up, something so proudly different that we simply have to feature it. This time round it's the Mazda Cosmo 110 S.
Beginning the production of passenger cars in 1960, the company's first rotary-engined model was the Mazda Cosmo 110 S. Powered by a twin-twin-rotor engine displacing 982cc and producing 100bhp, the Cosmo hit a solid 110mph at top speed.
In a bid to prove the capability of its Wankel rotary engine, Mazda entered two cars in the 1968 Marathon de la Route, an 84-hour race at Germany's Nürburgring circuit. The two Cosmos ran at the top of the bill for the whole race, one retiring in the 82nd hour and the other finishing 4th overall.

The Cosmo, despite proving its mettle was a very limited production. Phased out in 1972, only 1,519 had been made, 1,176 being the series II L10B version. The Mazda Cosmo 110 S ranks in the top tier of collectible Japanese cars. When compared to its competitors – the fearsome Toyota 2000GT and Nissan Skyline GT-R – this little machine stands out.
Only 45.9 inches high, the Cosmo's interior is something to behold. Highlighted by a refurbished Nardi wheel and original wooden gear knob, the herringbone and leather chairs combine to create a vintage style feast. Outside, the car is characterised by its custom orange coat that was fully resprayed in January of this year. Finished with shining chrome detailing, this Mazda Cosmo 110 S shows that the best things really do come in small packages.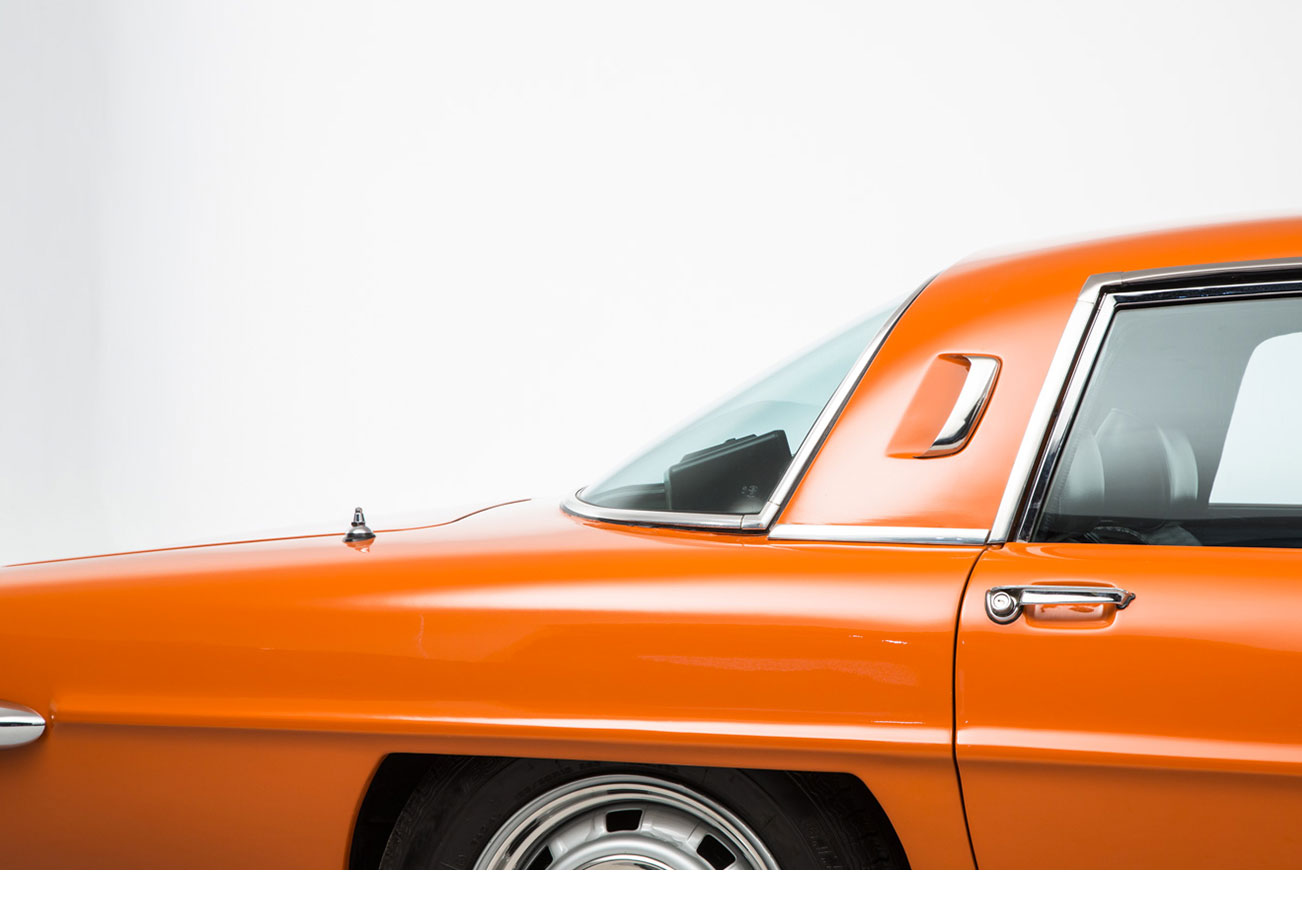 You can find out more details at Fast Classics.
For more classic cars that don't break the bank, take a look at this BMW 2002 tii.