You're looking at a very rare piece of automotive history. The Mercedes Benz 280 SE 3.5 Cabriolet is regarded as the last hand-built Mercedes, from a time when the company's star proudly denoted automobiles that felt as if they were hewn from solid rock.
The Cabriolet was a flagship motor car aimed at wealthy customers for whom a Mercedes Benz 600 was too ostentatious. This striking black example, meticulously restored in Australia, is one of just 68 RHD cars built.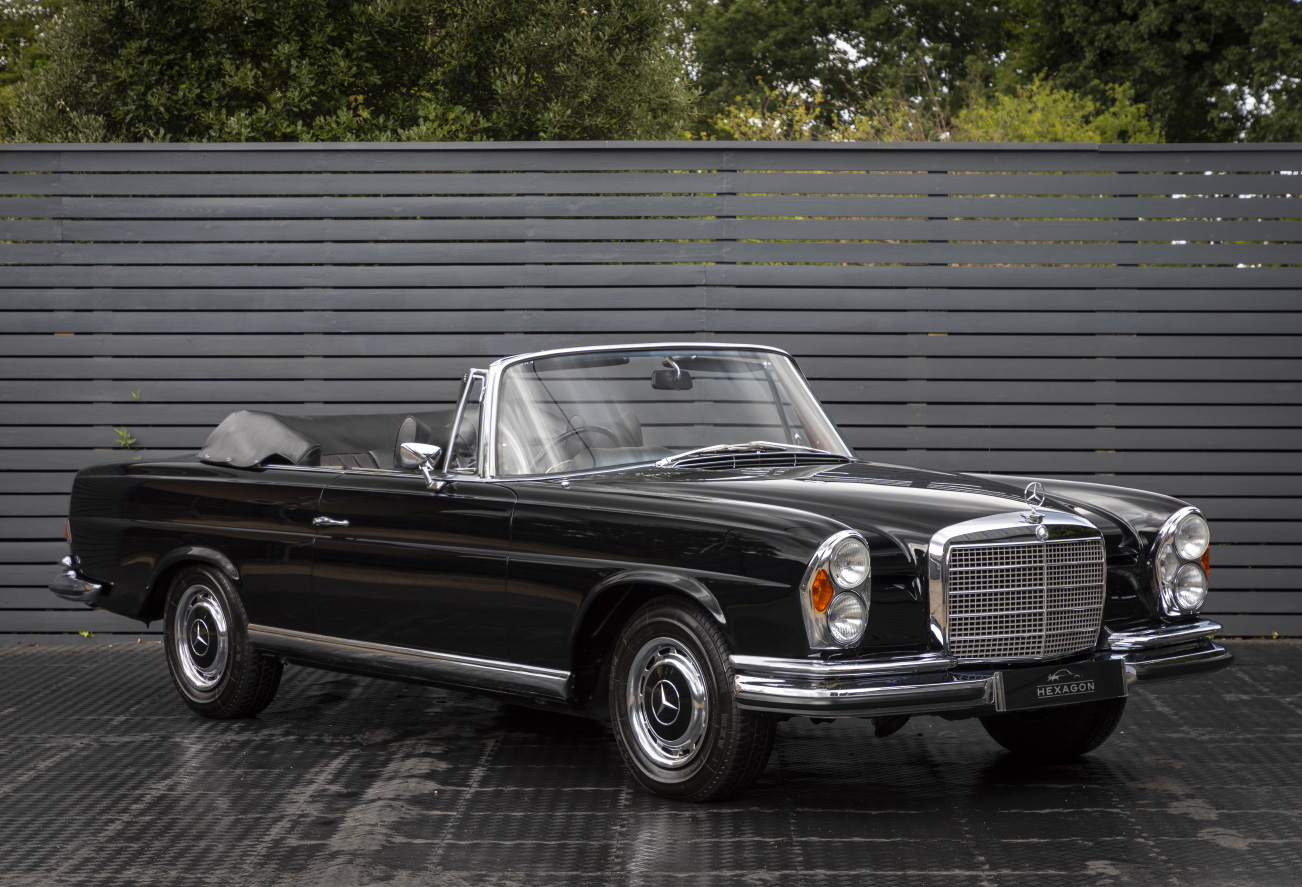 Highly polished burr walnut sets the tone for the interior, upholstered in black hide and complete with correct Becker car radio. The Cabriolet is a true four-seater so you'll be able to include your friends as your motor down to Monte Carlo.
The Cabriolet is more than a boulevard cruiser, however. One reviewer remarked on its "hot rod" personality, with an exhaust snarl to match. The superbly detailed overhead cam 3.5 litre V8 provides 200 bhp. Top speed is 125 mph, with 60 mph coming up in under 10 seconds.
Rarity and quality don't come cheap. Hexagon are asking £335,000 for the Cabriolet. Perfection, in a motor car.