We know it's not an Aston Martin, but this 1972 Porsche 911 2.4 S is guaranteed to have you feeling like Bond. 
The sleek body shape of 1970s Porsche's is as good as it gets in our opinion. The signature raised headlight lines seem smoother than ever, while the slanted roof that connects with the boot never looked as delicate again.
In 1972, Porsche upgraded the 911 flagship a lot, producing it in three versions – T, E and S, each of which more expensive and higher performance than the last. This 911 S featured an all-new five-speed transmission with increased torque capacity, also utilising Bosch mechanical fuel injection.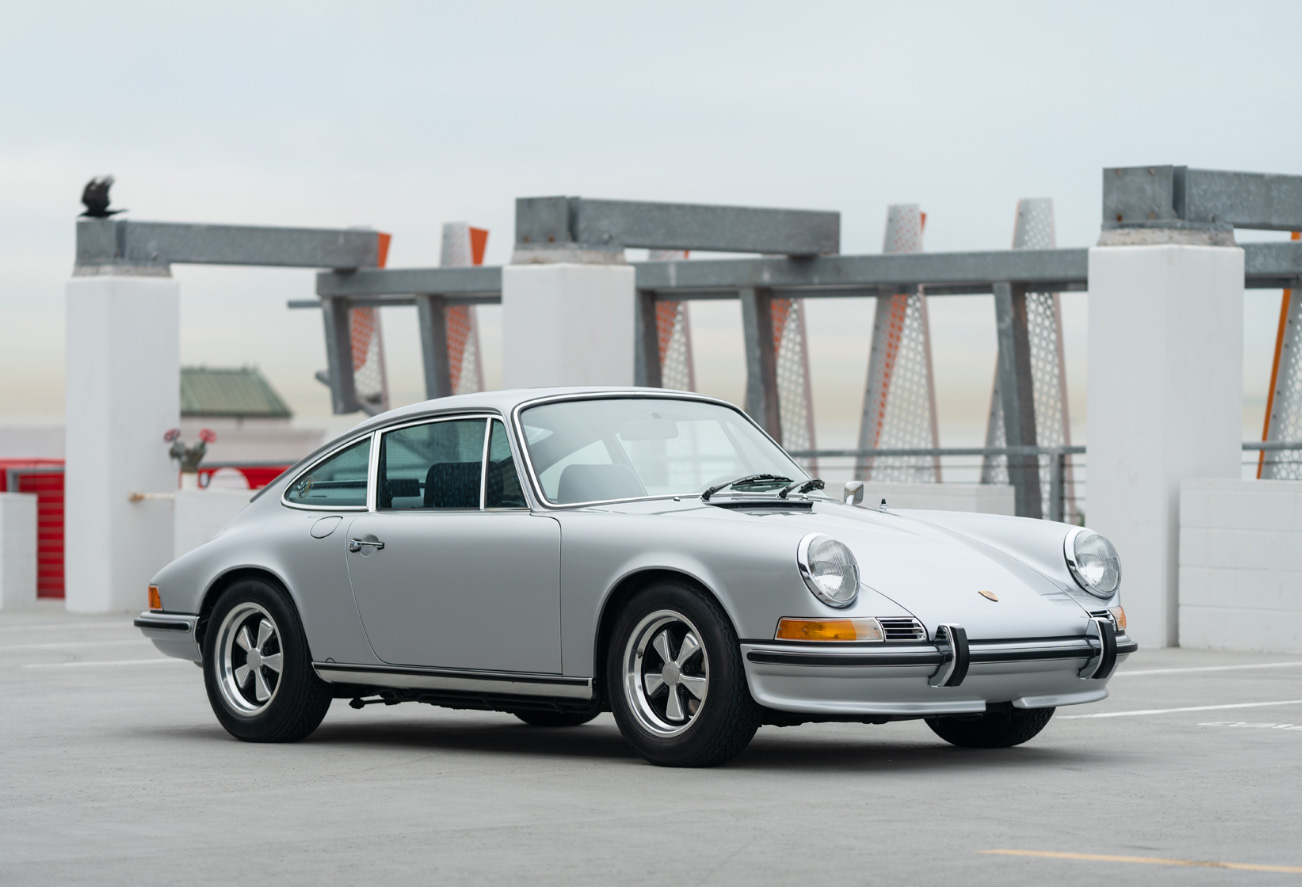 On its release in 1972, Car and Driver magazine stated: "The transformation is tremendous. Never before could the 911 be classified as a high-powered car; now it can." This 1972 iteration has got the lot too.
In 2015, Rare Drive Inc., the award-winning restoration firm in New Hampshire, was entrusted to perform extensive refurbishment work. During the yearlong process, a concours-standard bare-metal repaint was done in original Silver Metallic and the original transmission was rebuilt, while other mechanical, braking, and suspension components were restored or replaced where needed.
Unfortunately, this 1972 Porsche 911 2.4 S has just been sold by Gooding & Co for $218,400 - a nice price considering it was listed with a $250,000 minimum estimate. Never mind, though, there's a whole host of classic cars available to buy un Gooding & Co's new auction catalogue.