Better than new in every way, this 1989 BMW E30 M3 is not only rare, but raring to go onto a racing circuit near you. Beyond iconic, this M3 speaks of speed from every angle.
This road legal race car is one of just 5,000 hand-built so BMW could go racing. Everything aside from roof and bonnet is unique. Tailor-made for competition? Check.
Finished in correct Alpine White, the E30 M3 has been subject to a meticulous two year rebuild to Group A racing standards. Everything from welded roll cage to rubber seals is new. A carbon fibre front splitter and rear spoiler replace 1980s originals.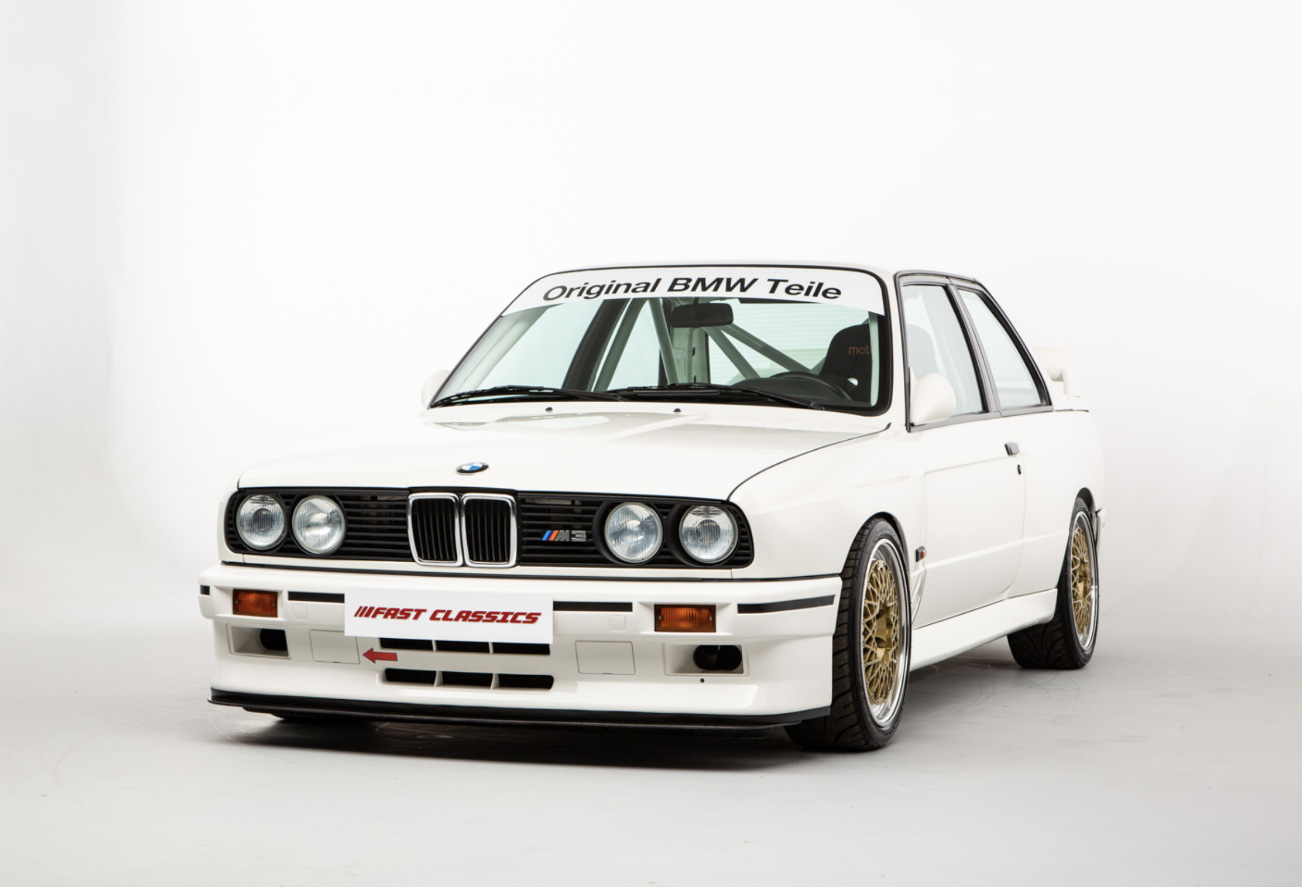 Inside there is no compromise. Just the single carbon fibre racing seat, ready for your entry into historic racing. Don't expect any familiar BMW creature comforts. Sound deadening? Of course not.
Under the bonnet is the car's real jewel. The mighty 2.3 litre four cylinder racing engine now breathes through a carbon air box, producing 240 bhp. Expect a top speed - ear plugs in and helmet on - well in excess of 150 mph.
Fast Classics are asking £74,995 for the E30 M3. Cheap at the price.