No-one will miss you on the road ever again. As if the Guards Red finish of this rare 1995 Porsche 993 RS isn't enough, there's a huge fibre glass wing at the rear to remind anyone who hears the roar of the normally aspirated flat six that this is a Porsche built for competition.
This superb example is one of just 1014 built as homologation specials, street legal but devoid of routine creature comforts. There's a full roll cage, as you'd expect of a Porsche that in its day was eligible for the marque's Carrera Cup racing series. Seats are track ready.
The simple steering wheel lacks an airbag. Air conditioning, music system, electric windows and electric mirrors are notable by their absence. This isn't a Porsche for those desiring sybaritic surroundings.
That visceral flat six is the key. Purists will delight that it's normally aspirated. Bored out to 3.8 litres, the power plant produces 296 bhp, enough to reach 100 mph in 12 seconds with a top speed of 172 mph. Ample.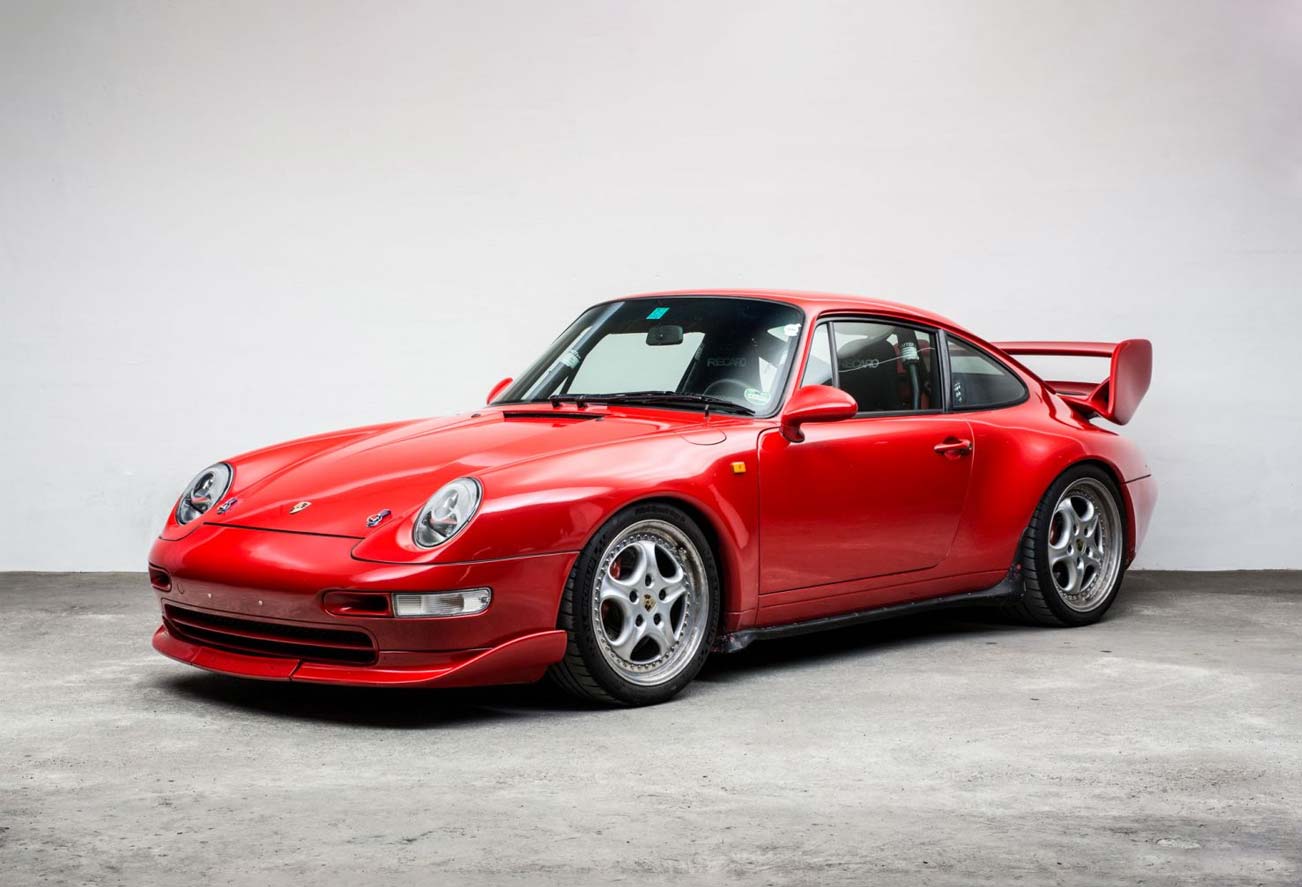 Weekend Heroes of Munich are asking £170,000 for the Porsche. Purity doesn't come cheap.