It's the ultimate minimal road weapon. Just ten Le Mans Classic Clubsports will be made by the British Porsche fanatics at Paul Stephens AutoArt. We want one, badly.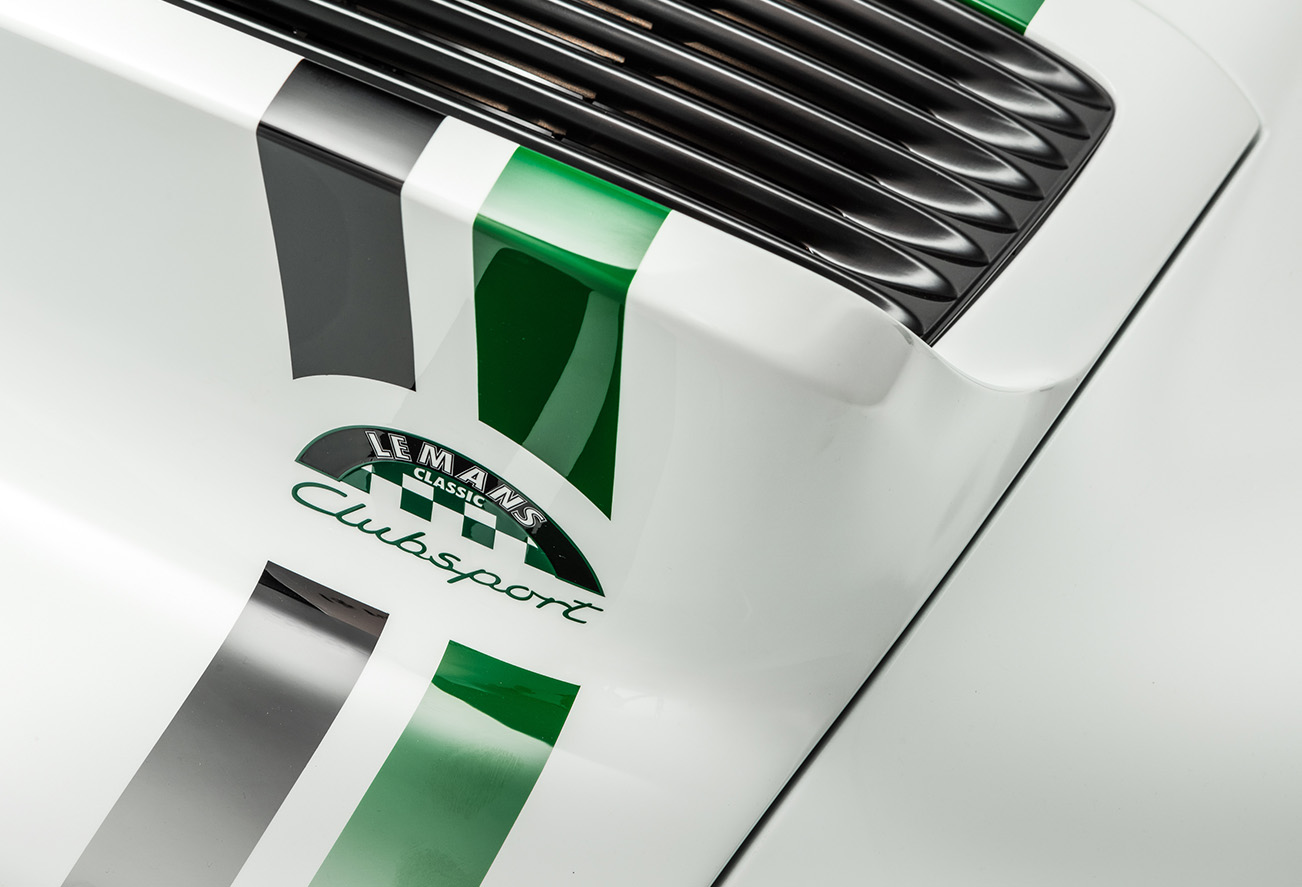 First of all, just look at it
The Clubsport melds a period 911 with contemporary technology, recalling the epic 1970s Carrera RS, complete with distinctive rear spoiler. Paintwork is Carrara White. A 'Lightweight' version dispenses with sound-proofing, electric windows and central locking.
The level of detail is incredible
Black leather seats have houndstooth fabric inserts in Le Mans Classic green, black and white. A luggage box replaces rear seats, complete with specially commissioned baggage. Bodywork detailing is hand painted.
It's extremely fast
The 300bhp, 3.4 litre flat six gets you to 60 mph in 4.5 seconds. Top speed is 170mph. The electronic control unit has a bespoke programme for maximum performance. Ready to race.
You Get To Parade At Le Mans
Delivery - if you order quickly - is at the next Le Mans Classic event in 2020. You'll get to join a track parade, too. Fitter drivers can choose an old fashioned Le Mans start, running across the track to their new car. We've started our training.
For more information, head to the Paul Stephens website, and if you're a fan of Porsche then you need to see this ultra-rare 911 Outlaw.