It's never easy choosing a Classic Car Find of the Week but sometimes, in spite of the multitude of motors on offer across Pendine, Bonhams and the like, one just stands out above the rest. One such car is this 1970 Mercedes-Benz 280 SL Pagoda that is currently listed for sale as part of RM Sotheby's upcoming Monterrey auction.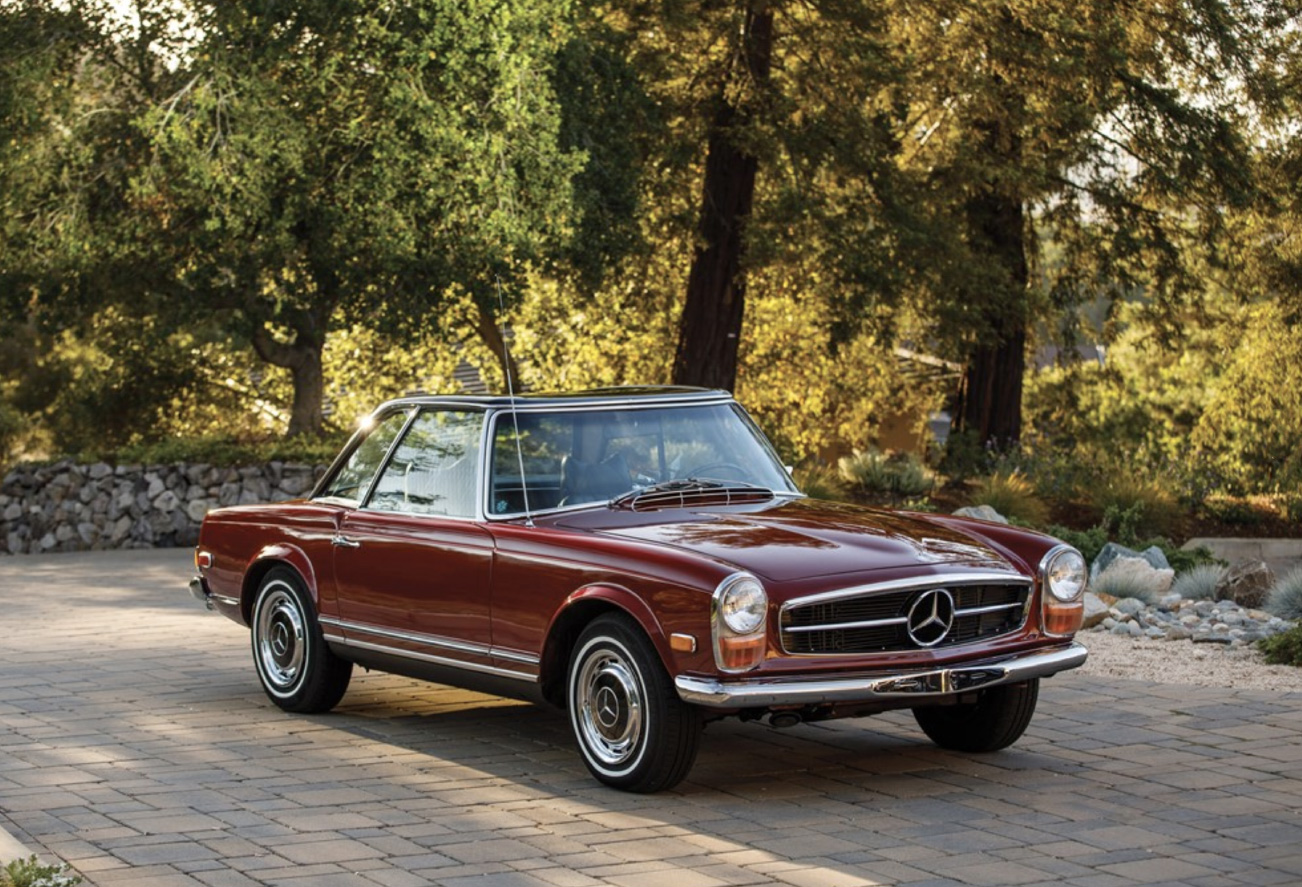 The 280 SL has been rising in value significantly over the last few years which is why we're highlighting this SL now, before the price tags rise even further.
Accredited to Frenchman Mr. Paul Bracq, who headed up the Mercedes-Benz design studios at the time, the 280 SL was a technological force when it debuted, and featured a fuel-injected, overhead camshaft, straight six-engine displacing 2778cc, producing 170 horsepower. With disc brakes on all four wheels, a rarity for the time period, Mercedes-Benz took lengths to ensure the 280SL stopped as well as it went too. Most of the European and US equipped SL's were equipped with a smooth shifting four-speed automatic which meant 60mph could come up in 8.6 seconds and stop from 70 mph in just 233 ft. Even in today's world, it has enough performance and durability to drive every day.
Plus, when it looks as good as this one does, complete with its Maroon Red paint work, you'll be hard pushed to find a long-running, elegant convertible better than this Mercedes-Benz 280 SL Pagoda.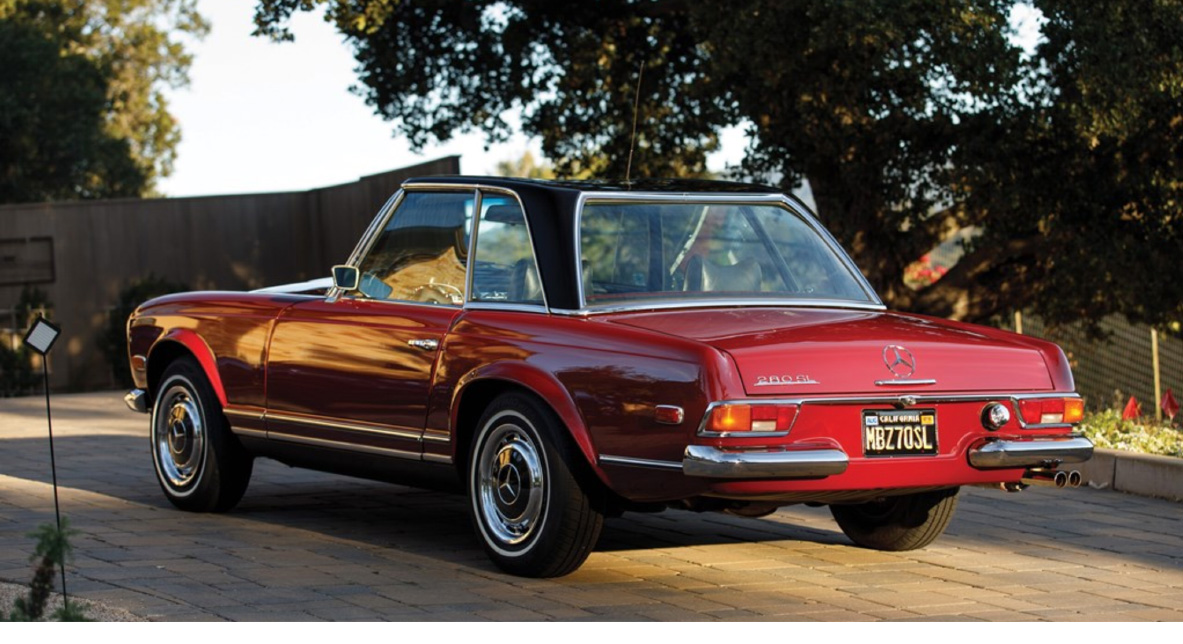 For full auction information, head to the RM Sotheby's website.
Fancy a more affordable classic Mercedes? Check out this fully-restored W123.